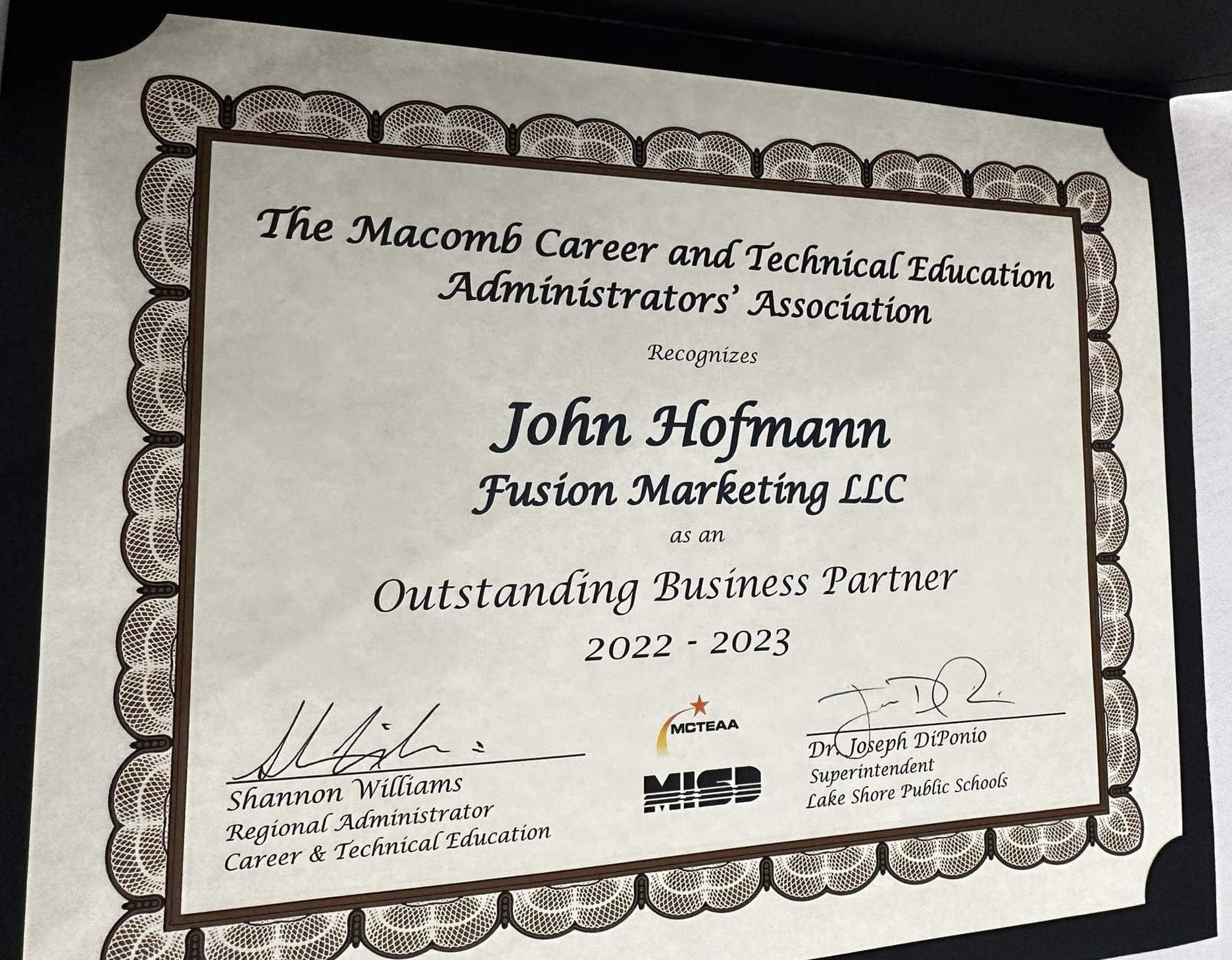 St. Clair Shores, Michigan – On Friday, February 10, the Macomb Intermediate School District (MISD) held its 2023 MCTEAA Award Ceremony. Student winners and business partner honorees from all over the county were honored at this yearly awards banquet.
The MCTEAA is a committed group of professionals with a shared interest in career and technical education (CTE) programs. Members get together once a month to talk about issues that have an impact on CTE, like curriculum revisions, legislative changes, and state and federal compliance concerns. Each year they host an annual awards banquet where outstanding CTE students and business partners are honored. The CTE director and educators at each school carefully select the recipients of every district's recognition.
The 2023 MCTEAA Business Partner Award for Lake Shore High School was awarded to Fusion Marketing's owner, John Hofmann. Fusion Marketing is a marketing firm that helps businesses reach their target audiences and build brand recognition. John and his team firmly believe that a business should give back to its community whenever possible, and that was one of the main reasons why he chose to join as an advisory board member with the Lake Shore High School Media Productions Program, a wage-earning occupational preparation program that includes fields such as:
• Agri-science
• Natural Resources
• Allied Health Technologies
• Business Services & Technology
• Child & Adult Care Services
• Cosmetology
• Hospitality & Food Services
• Life Management Education/Family & Consumer Sciences
• Marketing Education
• Trade & Industry
• TV/Radio Broadcast
All programs are required to have laboratory simulations for funding by the State of Michigan, as well as work-based instruction tailored to the respective state or national curriculum and based on students' competency levels.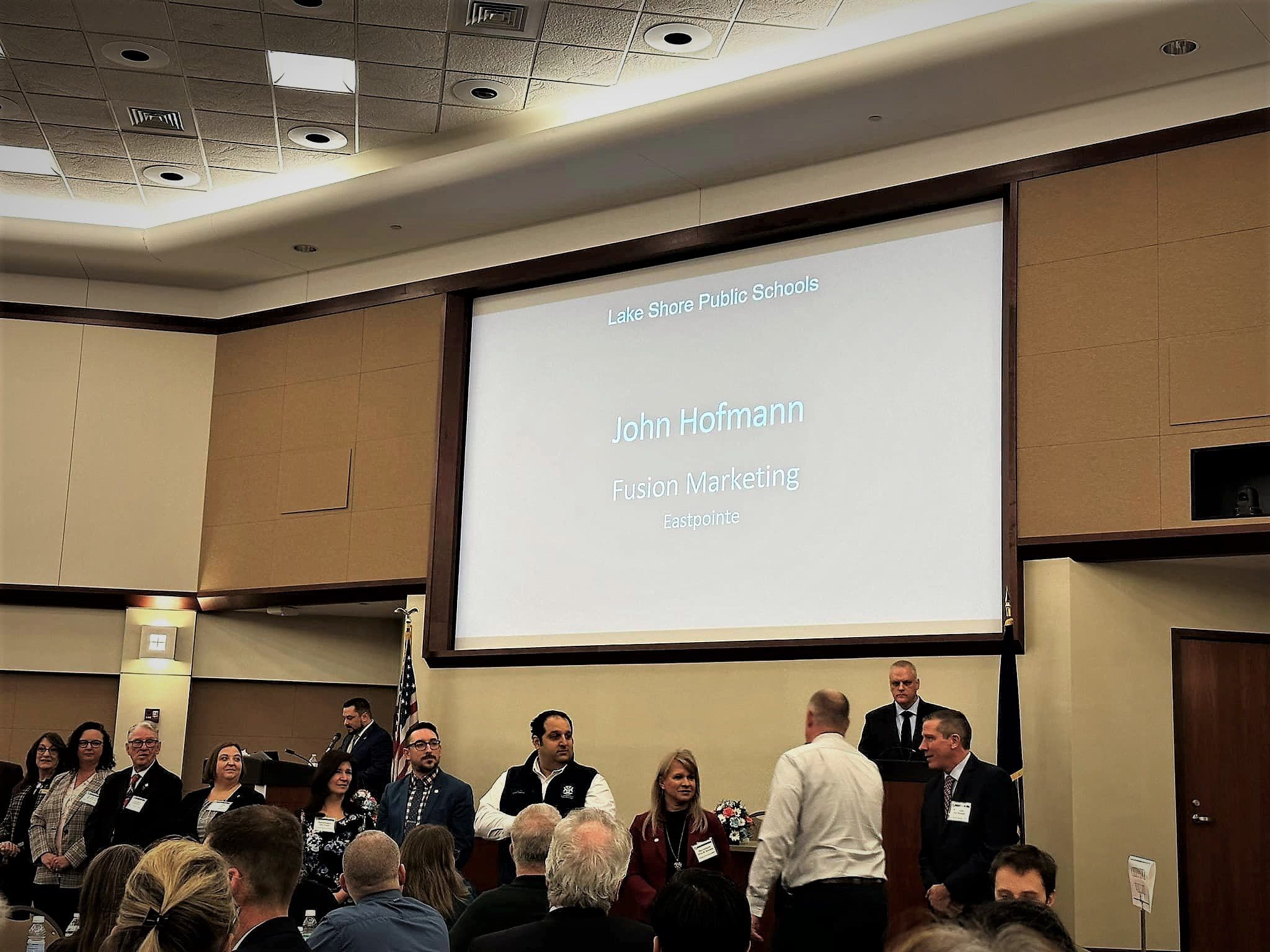 John was nominated by Tamela Blaszkowski, the Media Productions Teacher at Lakeshore, who had a lot to say about him! "Although he has not been a member of the Lake Shore High School Media Productions Advisory group as a business partner long, he has jumped in with both feet offering his time and talents in any way that he can for the program. He has held talks with students in the program, offering business insight and career direction to students. He has used his graphic design talents to create materials for the district at many of our buildings throughout the district. John, as a business owner and individually, is a strong community supporter as well as an advocate for small business owners in the area. He has been a great source of information, support, and collaboration to the Media Productions program at Lake Shore High School."
For all of these reasons, John was honored with the MCTEAA Business Partner Award for Lake Shore High School for 2023.
Congratulations to every one of the MCTEAA award recipients! Keep up the great work, and thank you for showing how important career & technical education is. We are proud of your accomplishments!
For more information about Fusion Marketing, please visit us here, and for more information about the MCTEAA, stop by here!