If you're looking for a way to promote your business, you may want to consider using branded stickers. Business stickers are an affordable and effective way to get your message out there. They can be created, customized, cut to size, and used for a variety of purposes, such as advertising, branding, and promotions.
In some ways, giving customers your own stickers can be better than giving them business cards. For example, business cards are likely to go into a wallet or purse. However, suppose the graphic with your business logo is appealing and eye-catching. In that case, a customer is likely to stick it somewhere that they will see it and be reminded frequently of your company. The added benefit is that not only will the customer see your decal, but you are also likely to get referrals from others seeing your business sticker!
Fusion Marketing is a full-service marketing company specializing in designing and printing custom business stickers. These stickers can be used for a variety of purposes, such as advertising, branding, and promotions.
Fusion Marketing can create the following stickers and more: color vinyl stickers, reflective stickers, full-color stickers, floor graphics, wallpaper, clear decals, and window clings.
The Benefits of Marketing With Business Stickers for Your Company
Today, many businesses out there use stickers to promote their business. Stickers are an affordable and effective way to get your message out there. They can be used for a variety of purposes, such as advertising, branding, and promotions.
Here are some reasons why using stickers as part of your marketing plan can help you grow your business:
Many people will see your business stickers daily, so your company name and logo become familiar to them.
Business stickers are inexpensive to produce, especially sticker sheets or roll stickers when compared with the cost of other forms of advertising such as television ads, billboards, or print ads.
Business stickers allow you to target a new audience – for instance, if you put stickers on car windows or bumpers, you reach people who otherwise wouldn't know about your business.
Stickers allow you to control the message – for example, if you use a sticker as an advertisement for a promotion such as a discount or contest, customers will want to return so they don't miss out on the offer.
Custom Color Vinyl Business Stickers
These are ideal for businesses that want their stickers to stand out and be noticed. Color vinyl stickers come in a variety of custom shapes and sizes and attract attention wherever they go because of the bright colors. Often, white vinyl stickers are printed with special ink and mediums like gold foil or silver foil. They are then individually cut to the custom shape of the sticker templates the creator has chosen. The printer can also print stickers on colored vinyl, including black with white ink. These business stickers are great for use on outdoor signs, bumper stickers, and many other purposes. They're easy to apply, too – you just peel off the adhesive backing and press them onto almost any surface.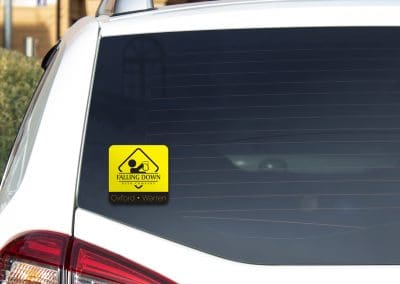 Reflective Stickers
These business stickers often come in roll sticker format. They allow you to market your company even when it's dark outside because they reflect light well, so people will always see them no matter what time it is or whether there is sufficient sunlight around. Reflective window decals are great for use on the back window of a vehicle. That way, any car behind you with the lights on will still be able to make out the logo. When applied to car windshields, reflective stickers are perfect for promoting car services such as oil changes or towing.
Full-Color Stickers
Full-color printing is a digital technique that prints all of the ink colors in your design at once. Custom stickers printed using this method allow full-color matching and a wider range of color blending abilities. These are similar to color vinyl stickers. They will enable you to use vibrant colors and brilliant images that will be even more eye-catching because they display crisp, clear images that practically jump off the page.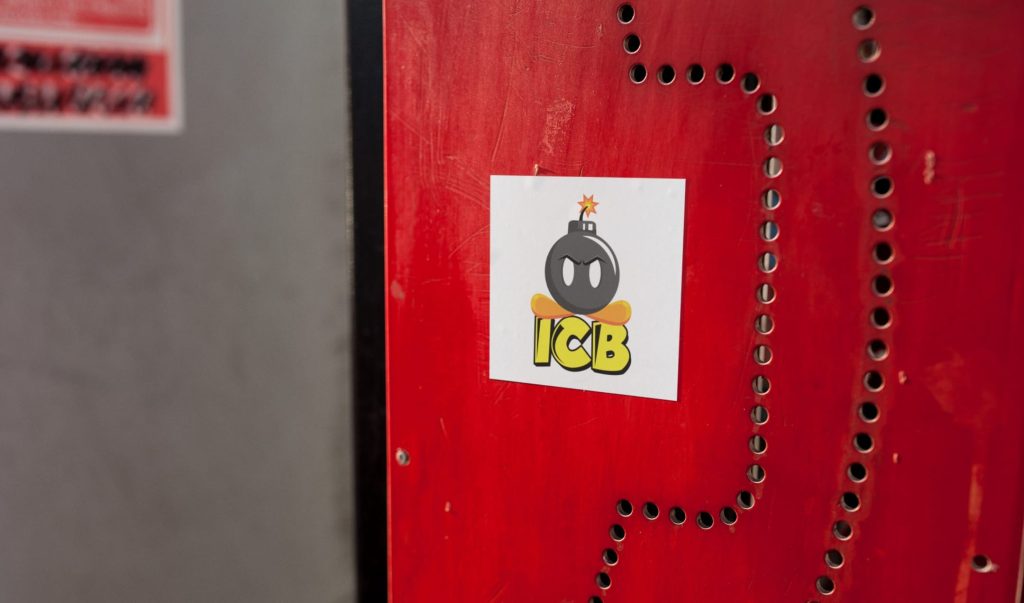 Floor Graphics
Floor graphics, also known as floor stickers, are a popular choice for businesses that want to market their services or products in places that can be reached by potential customers – such as inside a store. These vinyl business stickers are easy to customize, can be cut to size and shape, are tear-proof, and have an adhesive backing that easily sticks to the floor and allows you to place them wherever you choose.
Wallpaper
This is an excellent choice if you want your business's name and logo on your walls so people will see them every time they enter the room. Wallpaper comes in different styles and designs to suit any décor or theme. Wallpaper is easy to apply, but you'll need to choose a location with smooth walls before removing the backing and applying it. The adhesive will not stick well on surfaces such as brick or concrete.
Clear Vinyl Decals
These are stickers made from clear, transparent vinyl that can be printed on in full color. They're perfect for outdoor use or indoor use on windows because they allow people inside your business to see out but prevent anyone outside from seeing what's going on inside. This sticker type is great for law offices, doctors' offices, tattoo shops, and anywhere else that you may want to add cost-effective privacy.

Window Clings
Window clings consist of removable, repositionable adhesive film attached with advanced static cling technology, perfect for indoor use. They can be
made in any special shapes your company may need. Window clings make it easy for you to change out your message whenever you want without having to worry about residue or damaging your windows when you take them off and put new ones up.
Ways You Can Use Your Own Stickers to Promote Your Business
Today, many businesses out there use stickers to promote their business. You can get many of the types of stickers mentioned above, put your company logos and names on them, and use them to advertise. Here are some great ways you can use these special business stickers to promote your brand:
Give Out Free Bumper Stickers
Whether they're on the bumper, the backs of vehicles, or other types of cars, bumper stickers can grab a lot of attention. People will see your company's name and logo on the car going by, so they'll be more likely to take note. They can also choose to follow up and find out more about your business.
Stick to Your Packaging
If you're selling packaged items, customers will look at your packaging before they decide to buy. So using stickers on these types of packages can help promote your business. This is also a great way to keep in touch with customers after the sale through an included sticker on the box with your contact details. This way, if they have a problem with the product or even just a question, they'll know where to go for answers. Make sure to put the site information for your brand on the sticker (or any labels you create and print), so you can get a valid email address to send exclusive offers! Using a repositionable sticker is another good idea for this.
For more ideas on using custom labels and stickers to advertise your company, check out this article!
The Sticker Design Process with Fusion Marketing
Suppose you need new stickers (or even more stickers in the same configuration you had previously) for your business. In that case, we can make your dreams come true. The process is easy! You'll collaborate with one of our designers, starting with a blank template. Then, we'll go through all of the potential options with you. Be it sticker sheets, roll stickers, labels, name tags, stickers with rounded corners, a gloss finish sticker, a mirror gloss finish sticker, stickers in custom sizes or a custom shape, or any other sticker, our designers will be able to create and print any quantity of stickers or labels that will show off your businesses product quality.
How Fusion Marketing Can Help You Market Your Business With Custom Stickers
Fusion Marketing specializes in designing and printing custom stickers and product labels to help your brand stand out from the competition and get noticed. They're made with the highest quality materials and printing processes, so they'll last in extreme conditions for several years, making it easy to market your business even when you're not around. The professionals at Fusion Marketing will work closely with you to make sure that your stickers are as effective as possible, meeting all of your needs and then some. Just look at our previous reviews for more information on our product quality!
To learn more about the different types of business stickers from Fusion Marketing, figure out how many business stickers you will need for a project, or talk about how we can help expand your brand's marketing strategy, contact us today by calling (586) 610-0055.