Businesses all over Michigan compete to stand out of the crowd; each business owner wants to attract more customers, let them know about his or her brand, spread brand loyalty. Thus, new publicity channels evolve and emerge every day. One of the modern and successful ways of advertising your business is through Vinyl Graphics. So, how can Metro Detroit area businesses benefit from Vinyl Graphics and how can they use this new trend?
SEE examples of what we've already done: vinyl graphics installation
1- The Benefits of Using Wall and Window Graphics
– They Make the Business Noticeable
How many times do prospective customers walk by different shops and Macomb County businesses without even noticing that they exist? The answer is all the time! Therefore, the use of Wall and Window graphics makes one's business pop up and come to the foreground. Prospective customers can spot the business in question easily and from a long distance. Thus, the Michigan business increases its brand awareness and marks its territory.
– They Display Important Deals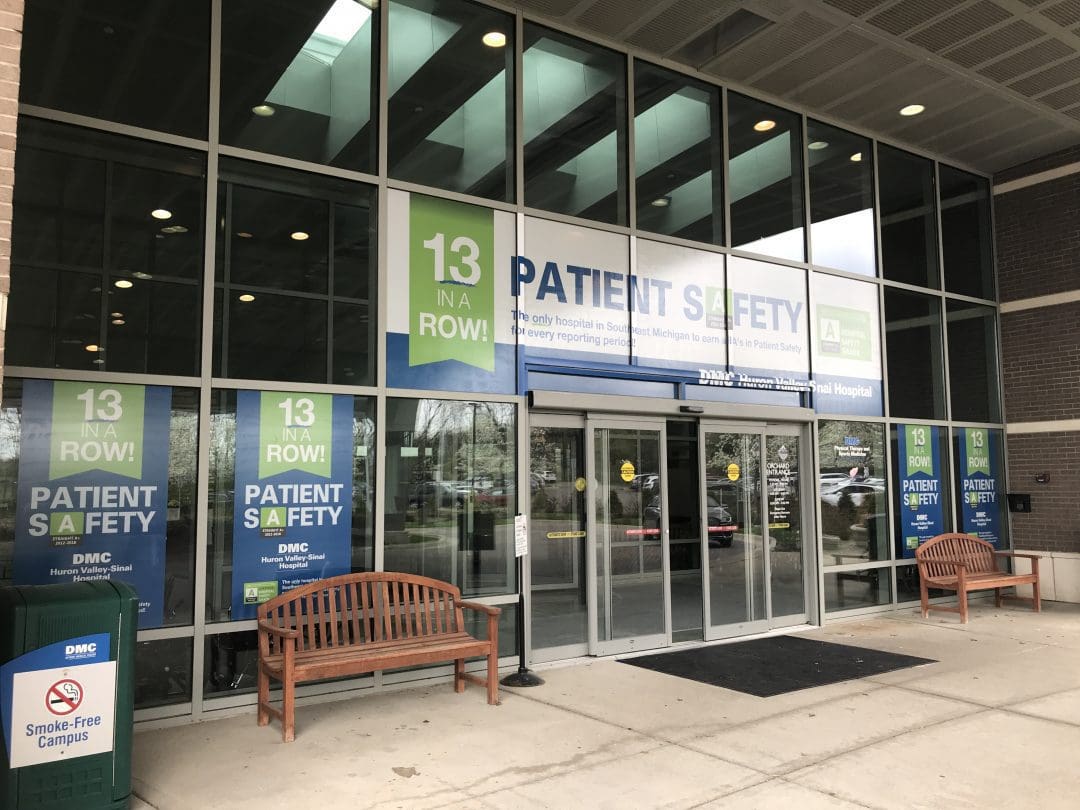 Lots of wasted deals and discounts are hidden inside one's business waiting for customers to come for and discover. However, when customers see a big discount and promotion graphics they get curious and want to know about the deals; nobody wants to miss a good discount! Once customers get inside, they won't be looking for deals only, but they will browse all the other products and might find things that they need. 70% of customers decide what products to buy only after they enter the retail store.
– They are not Permanent
One of the advantages of Vinyl Graphics is the fact that they can be changed easily to adapt to customers' needs and business objectives. Businesses evolve to adapt to customers' needs and trends; therefore, there is no need to worry about changing a business phone number, or website, or even address. Just mark the necessary changes and a new graphic gets in place, as simple as printing a document from your computer.
2- The Benefits of Using Vinyl Car Wraps
– They Guarantee a Wider Range of Visibility
A business or a personal car moving around from a neighborhood to another, from town to town, from city to city without carrying a message is a great loss for your business. The number of people who are exposed to seeing your car pass by is enormous, so why not take advantage of this fact for your own benefit. People will recognize your brand, get to jot down your number or website address to contact you. You need to reach out to people so that they reach out back to you, it is a question of give and take.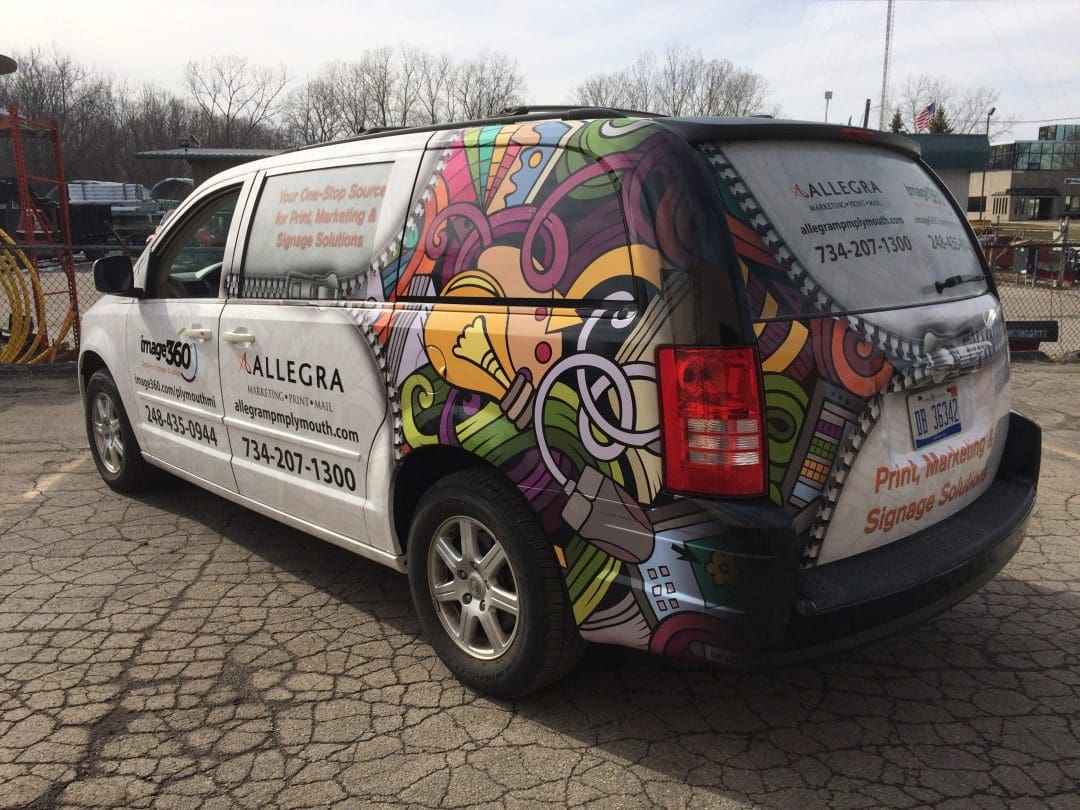 – They are a Passive Publicity
You don't have to own a business car in order to use Vinyl Wraps on it. You can use your personal car, talk to your relatives and family about putting your Vinyl Wrap on their vehicles. You can put it on your employees' cars. The number of people who are willing to let your Vinyl wrap on their vehicles while running their everyday errands, as usual, is important. The high the number of vehicles carrying your message is, the more customers you will attract, the more popular your business becomes.
3- The Benefits of Using Vinyl Graphics on Pop Displays and Outdoor Signage
– They are Durable
The use of Vinyl for Outdoor Signage is durable. High-quality Vinyl can resist harsh weather conditions such as the cooking sun or heavy rain. Therefore, you save more money and keep your sign as shining as new.
– They Are Digitally Printed
Pop Displays and banners using Vinyl are clear and precise. The use of advanced technology allows businesses to use high-quality displays and banners with rich and vivid colors. Thus, they never fail at attracting customers and conveying the right message and mood that the product aims at. Customers are used to seeing high quality and HD content; we are no longer satisfied with blurry and standard images.
All in all, the use of custom vinyl graphics opened new horizons for businesses all over the world to expand their services and diversify their targeted customers. Macomb County Businesses that have not adopted this new trend of publicity are falling behind in such a rapidly growing and competitive era of marketing. It's time to get your Vinyl, it's time to CATCH UP!