John Parkinson for Macomb Township Trustee – Yard Signs 2020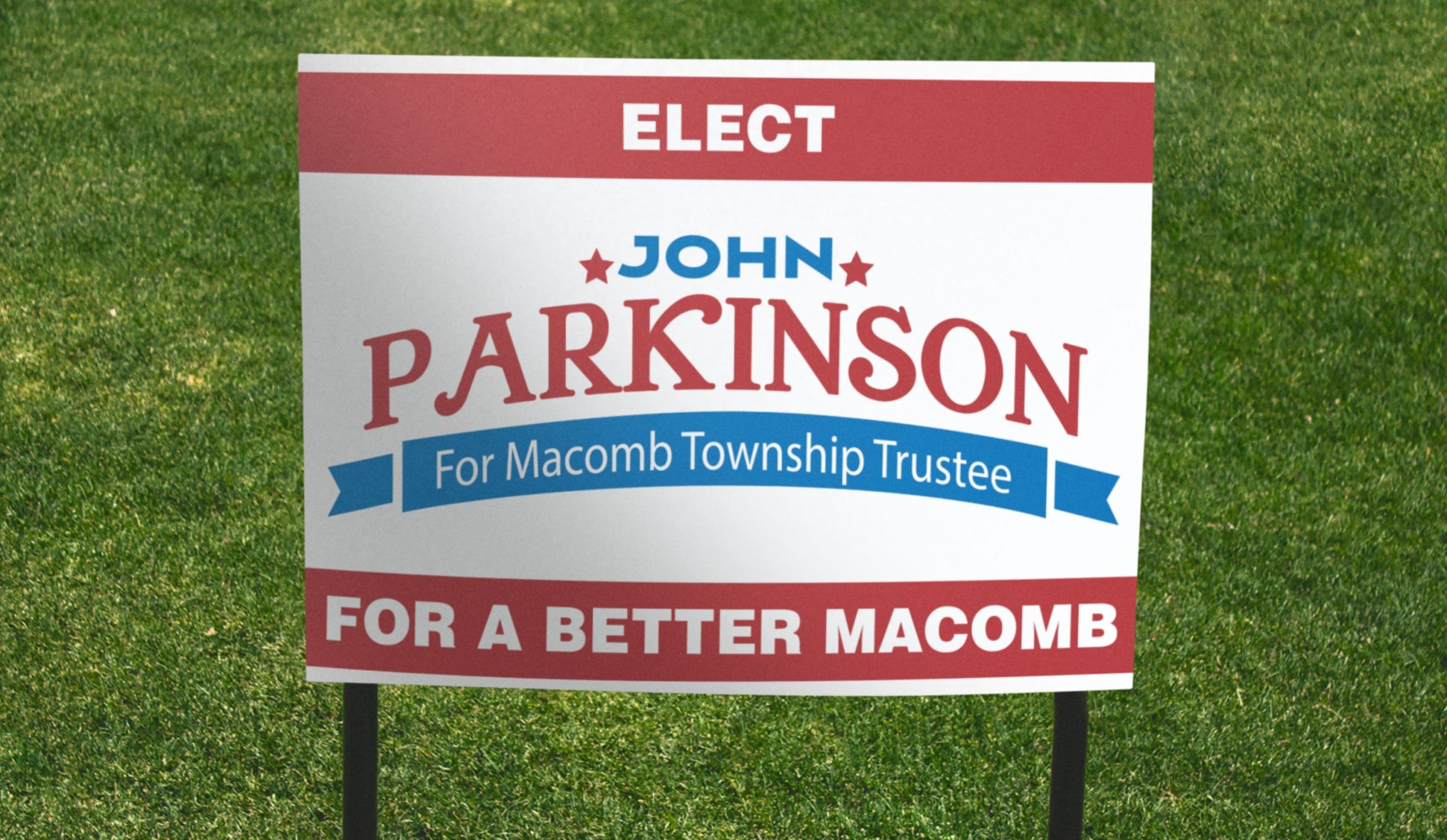 John Parkinson has worked with us on many projects over the years so when he decided to run for Macomb Township, MI Trustee contacting us to take care of the visuals was a no brainier. We sat down and discussed his platform, angle and what issues were important to him. From there we worked our magic. This lawn sign is one of many items his campaign is using to help him get noticed.
Like what you see?
 Have a new project coming up? Looking for a partner that's interested in finding solutions? Are you ready to start standing out from the competition?