When you're building a business, presence is everything. After all, if people don't know that you exist, how will they become customers? So the key is to be active and as present, as you possibly can on social media, and one of the key platforms to think about is YouTube.
As with all aspects of your business, making sure your branding is strong on YouTube is critical, and how to go about making sure your brand presence is strong is what we are going to look at here. However, if you are still on the fence as to whether a YouTube channel is worth the time and effort, take a look at some of these statistics:
70% of viewers

bought from a brand

after seeing it on YouTube

YouTube is the second most visited website on the internet, after Google

YouTube has more than two billion logged-in monthly users – but the number of people using it is far more than that
With statistics like that, you can probably see why it is vital that you have an active presence on YouTube!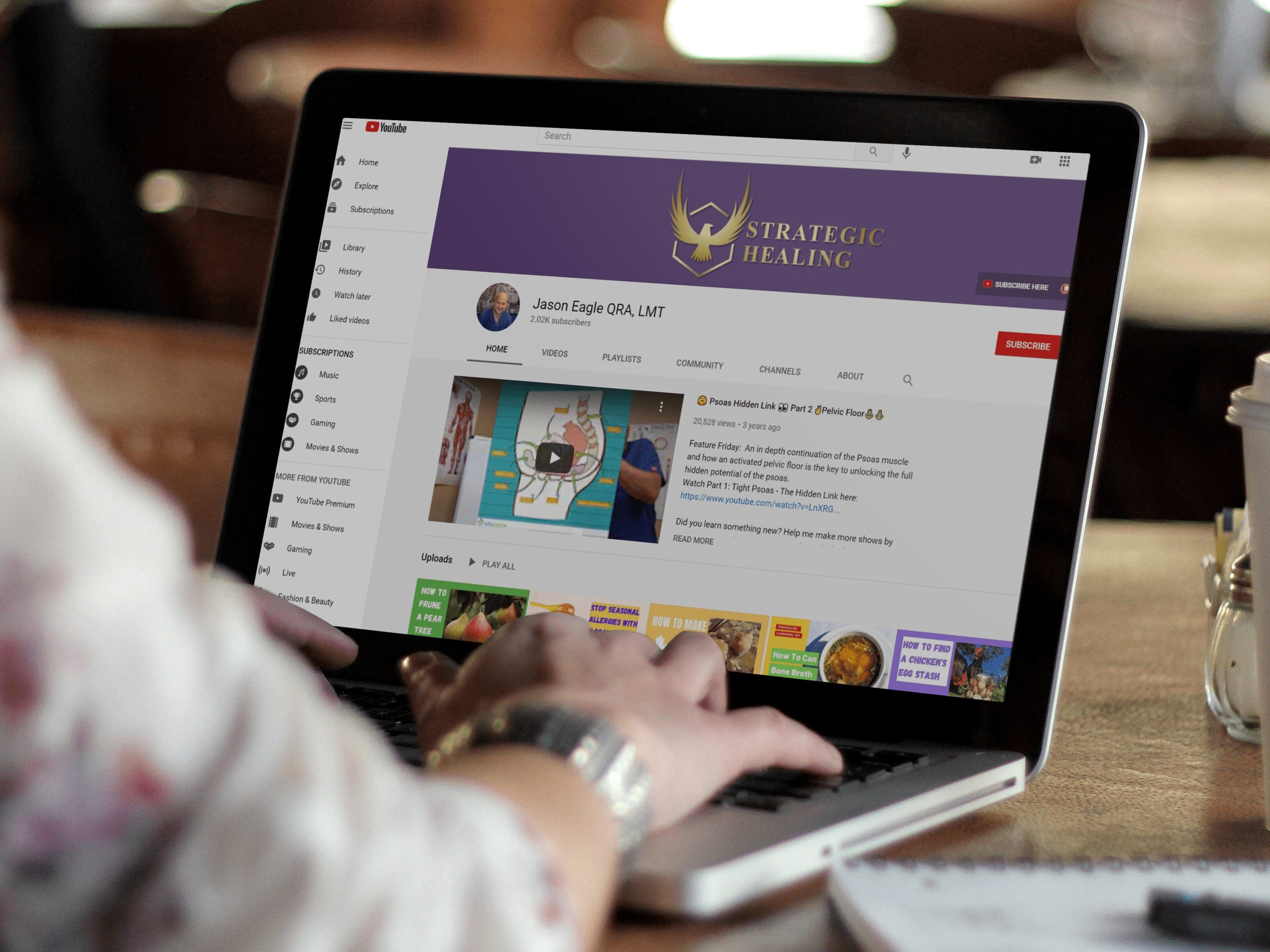 Branding your YouTube channel
Make it relevant
If you are a travel brand, stick to travel-related content. If you are a beauty brand, stick to beauty-related videos. Your followers will follow you because they want to see relevant content, not something random. Not only that, but by focusing on the one niche, you are establishing yourself as an authority in that area.
Use your logo
Hopefully, you already have a company logo organized, and if you haven't, you should be looking to work with a graphic designer to get one done pronto. When you have one, use this in your YouTube branding. Have it visible on your channel and incorporate it into your videos. That way, if your video is shared across other social media platforms, your brand is still very clear. 
Write a clear description
It is important to include a description in your videos so that people can find them. However, make sure that you use keywords and hashtags. The material in your video's title and description should tell viewers what they should expect to see if they watch your video. To get people off YouTube and onto your website, include a backlink to your website in the summary.
Get rid of the generic banner
The banner across the top of your channel can be vital in your branding strategy – and not just for your logo. It is big and visible and is the perfect opportunity to show your followers who you are and what you are about and share useful information and links.
Have a trailer for your videos
A graphic designer can help you to create a branded trailer for your videos. As we mentioned above, these are particularly important if your video gets shared outside of YouTube, so people can see who made it and where to go to find more information. Like the trailer of a TV show or movie, the trailer is a chance to hook people in and show them the value of the information you are about to present.
Create high-converting thumbnails
Your thumbnail is the small picture that visitors can see before clicking on your video. In some ways, it serves as a visual counterpoint to your title.
People can search your thumbnails for the most interesting picture if they are not too concerned with reading all of the titles on the page. Derral Eves, an expert in YouTube strategy, suggests that thumbnails with funny faces or bright backgrounds and text convert well. Of course, this might not be appropriate for your brand, but a high contrast between the background and the text always works well.
Include a call to action
A call-to-action is essentially an instruction about what you want the viewer to do no next  The most popular CTAs on YouTube is to like and subscribe to the channel.
A CTA aims to help shift the audience down the marketing funnel from an interested viewer (Awareness Phase) to a potential consumer (Interest and Desire Phase).
Running and maintaining an active and engaging YouTube channel should be a key part of your marketing and branding strategy, so it is vital that you look at how to brand your channel properly and, if necessary, use a professional to help you. It is an investment worth every dollar!