Transform Your Ideas into Impactful Visuals with Our Graphic Design Services
At Fusion Marketing, our graphic design services are more than just aesthetics; they're a powerful tool for communication. We believe that good design tells a story, engages the audience, and ultimately drives success for businesses.
Our team of creative professionals is dedicated to producing innovative and impactful designs that capture the essence of your brand and communicate your message effectively. Whether you need a captivating logo, a comprehensive branding package, or compelling social media graphics, we've got you covered.
We understand that every business is unique, and that's why we provide personalized solutions tailored to meet your specific needs and goals. With our graphic design services, we aim to elevate your brand, engage your target audience, and help your business stand out in a crowded marketplace.
Unlock the Power of Visual Storytelling with Our Graphic Design Services
In today's digital age, graphic design is more than just creating appealing visuals—it's about conveying your brand story, values, and messages in the most effective way possible.
Here are some key benefits you can expect when you choose Fusion Marketing's graphic design services: 
Enhanced Brand Recognition
Our innovative designs will help create a strong visual identity for your business, making it easily recognizable to your target audience.
Graphic design conveys ideas beyond words. Through colors, shapes, and typography, we express your brand's personality and message with clarity and impact.
Professionalism and Trust
A well-designed website or marketing materials can greatly improve your conversion rates. Our designs are visually pleasing and optimized for user experience, encouraging visitors to take action.
Increased Conversion Rates
A well-designed website or marketing material can boost conversion rates. Our designs are visually pleasing and optimized for user experience, motivating visitors to take desired actions.
Consistency Across All Platforms
From your website to social media and marketing materials, we ensure consistent design across platforms, reinforcing your brand image and leaving a lasting impression on your audience.
Stand Out from the Competition
In a crowded marketplace, our unique and creative designs can help your business stand out, giving you a competitive edge.
Cost-Effective Marketing Strategy
Compared to other marketing strategies, graphic design is a cost-effective way to increase brand awareness and reach a wider audience.
Shareable graphics and eye-catching posters spark conversations, deepening brand-audience connections. Increased engagement fosters loyalty, driving long-term success.
With Fusion Marketing's graphic design services, you're not just getting a design—you're investing in a powerful marketing tool that can drive growth for your business.
Experience Comprehensive and Tailored Graphic Design Services
At Fusion Marketing, our graphic design services extend beyond the digital realm. We understand that tangible, printed marketing materials play a crucial role in creating a holistic brand experience. That's why we offer a wide array of graphic design services for printed products to ensure your brand communicates effectively across all touchpoints.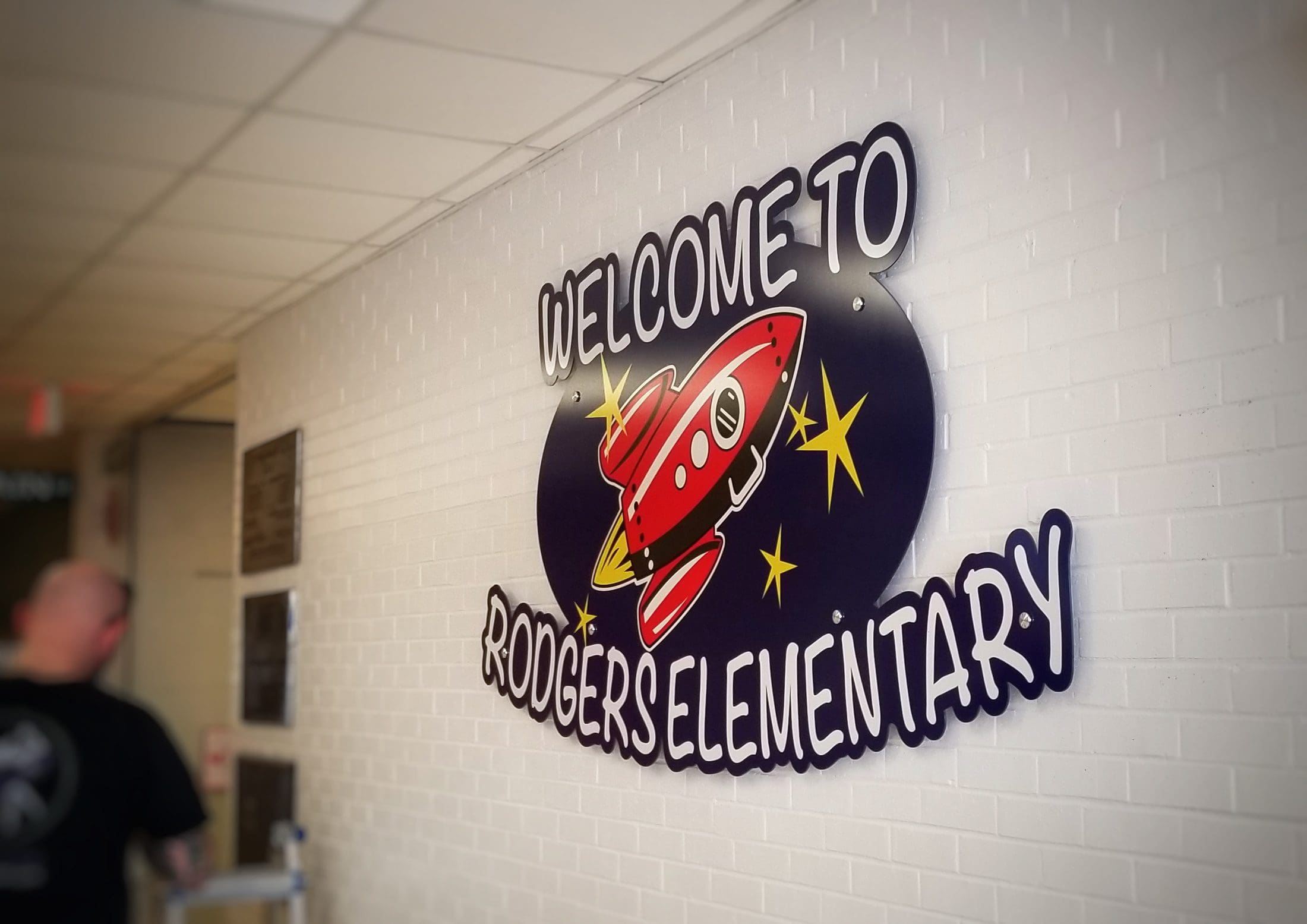 Printed Product Designs: Whether you need business cards that leave a lasting impression, eye-catching flyers, posters, or postcards to promote your latest offering, or creative greeting cards that resonate with your audience, our team has got you covered. We also specialize in designing impactful banners, vehicle wraps, and signage that can help increase your brand visibility and reach a wider audience.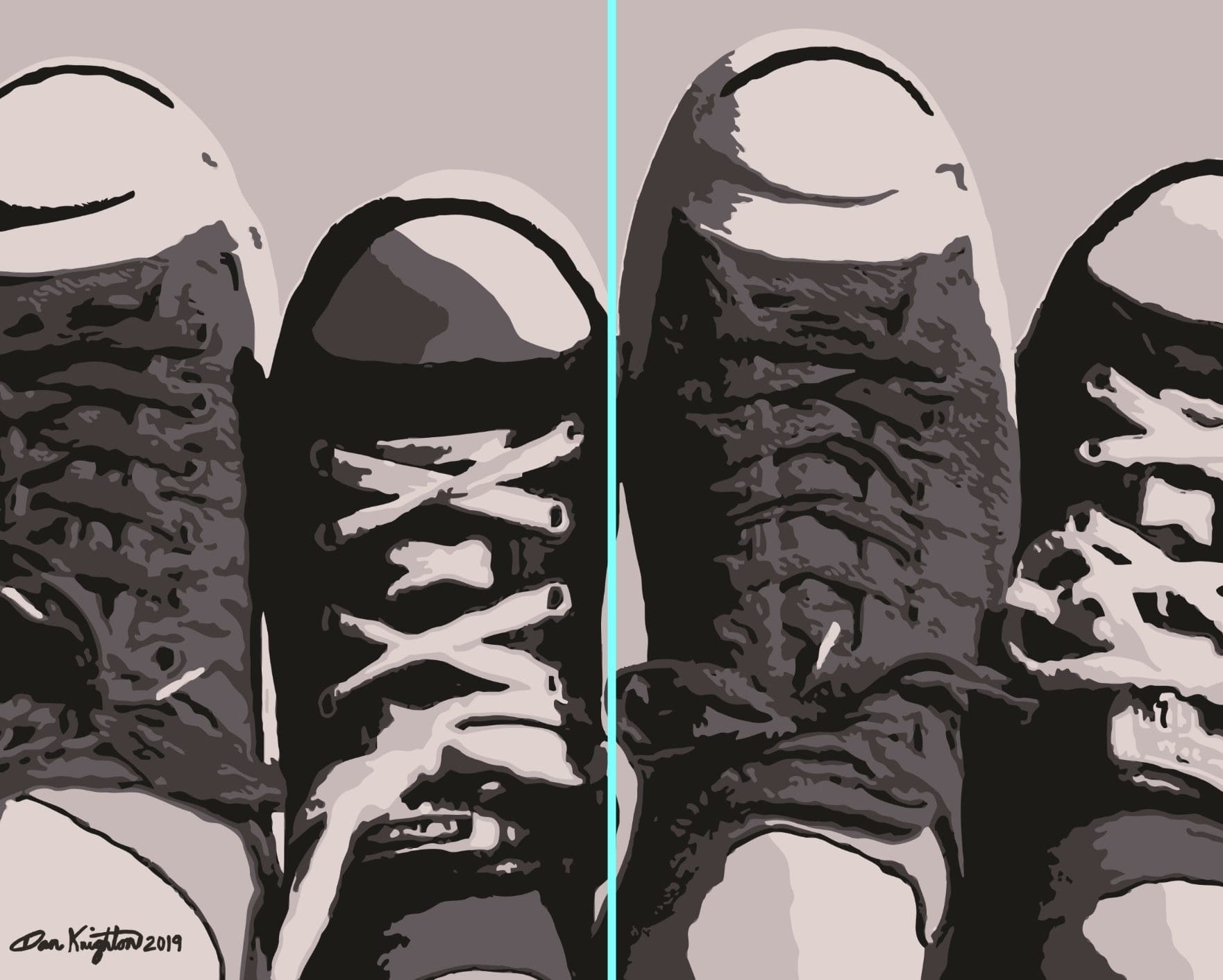 Vectorizing Artwork: Vector graphics are essential for creating scalable designs without losing quality. Our team is proficient in creating and vectorizing artwork that can be used across various mediums, from small business pens to large billboards.  We also offer vector artwork conversion services to convert existing raster images into high-quality vectors. Our goal is to provide the highest quality graphics that can be used confidently for any purpose.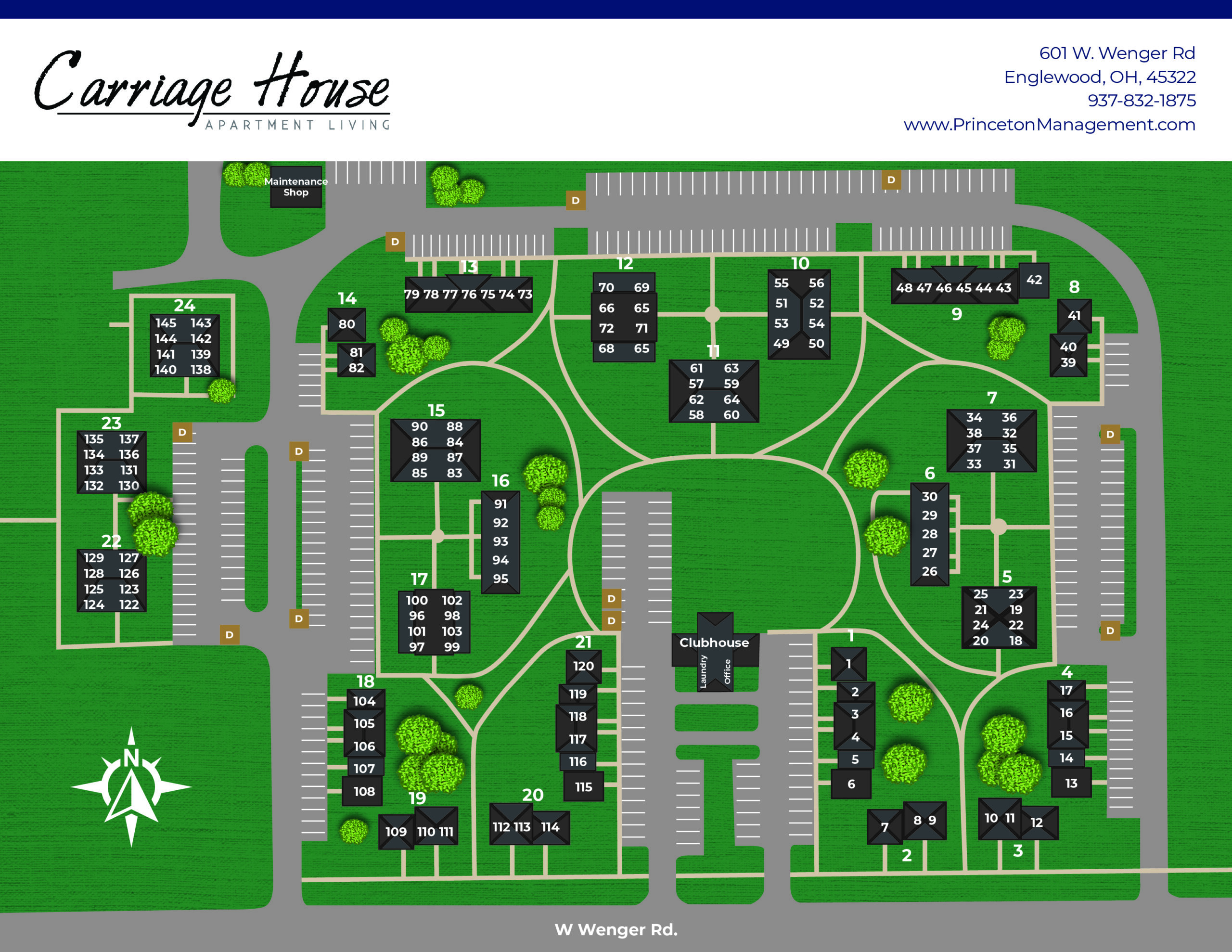 Wayfinding Maps: Our team specializes in crafting exceptional wayfinding maps that go beyond simply guiding your customers. We pride ourselves on creating intuitive and visually stunning maps that not only enhance their overall experience with your brand but also reflect your unique identity. Our meticulous approach ensures that our wayfinding maps are comprehensive, descriptive, and easily navigable.
Please note that this list is not exhaustive. We understand that every business has unique needs, and we're always ready to provide tailored solutions that align with your goals.
Also, while we excel in logo design and branding, these services have their own dedicated pages where you can find more detailed information.
At Fusion Marketing, we're committed to providing graphic design services that not only meet but exceed your expectations. Partner with us to create designs that tell your brand story, engage your audience, and drive business growth.
Our Process: Streamlined, Transparent, and Customer-Centric
At Fusion Marketing, we believe in providing not just top-notch graphic design services but also an excellent customer experience. Our process is designed to be straightforward, transparent, and centered around your needs.
Step 1: Quote Request: The first step in our process begins with you. You can request a quote by first creating a client account on our website at https://tryfusionmarketing.com/client-portal/new/ and then filling out a quote request. We typically respond to quote requests within 1-2 business days. Please provide as much information as possible to avoid delays.
Step 2: Estimate Approval: Once we've prepared your estimate, it will be emailed to the address linked to your client account. We use DocuSign for the signing process, ensuring security and efficiency. Your approval of the estimate is crucial before we can proceed to the next step.
Step 3: Invoicing and Payment: Upon the signed estimate, our billing department will issue an invoice which will be sent to your email within one business day. Please note that full payment of the invoice is required before we can send an art proof. All development, artwork, and/or content created remain the property of Fusion Marketing LLC until paid in full.
Step 4: Artwork Creation and Proofing: Once the payment has been received, our talented designers will create your artwork. We provide one proof with two sets of changes included in the cost of the artwork. Any additional changes will incur a fee of $25 each.
Step 5: Artwork Approval and Delivery: After you approve the artwork, depending on the project scope, we will either produce the product the artwork was created for or package the artwork and send it to you in all agreed file formats.
We encourage our clients to make quote requests through our client portal for a faster response. Any requests made outside this system (via email, text, or phone call) may experience delays.
At Fusion Marketing, we value your time and business. Our process is designed to ensure you receive your desired results with the utmost convenience and satisfaction.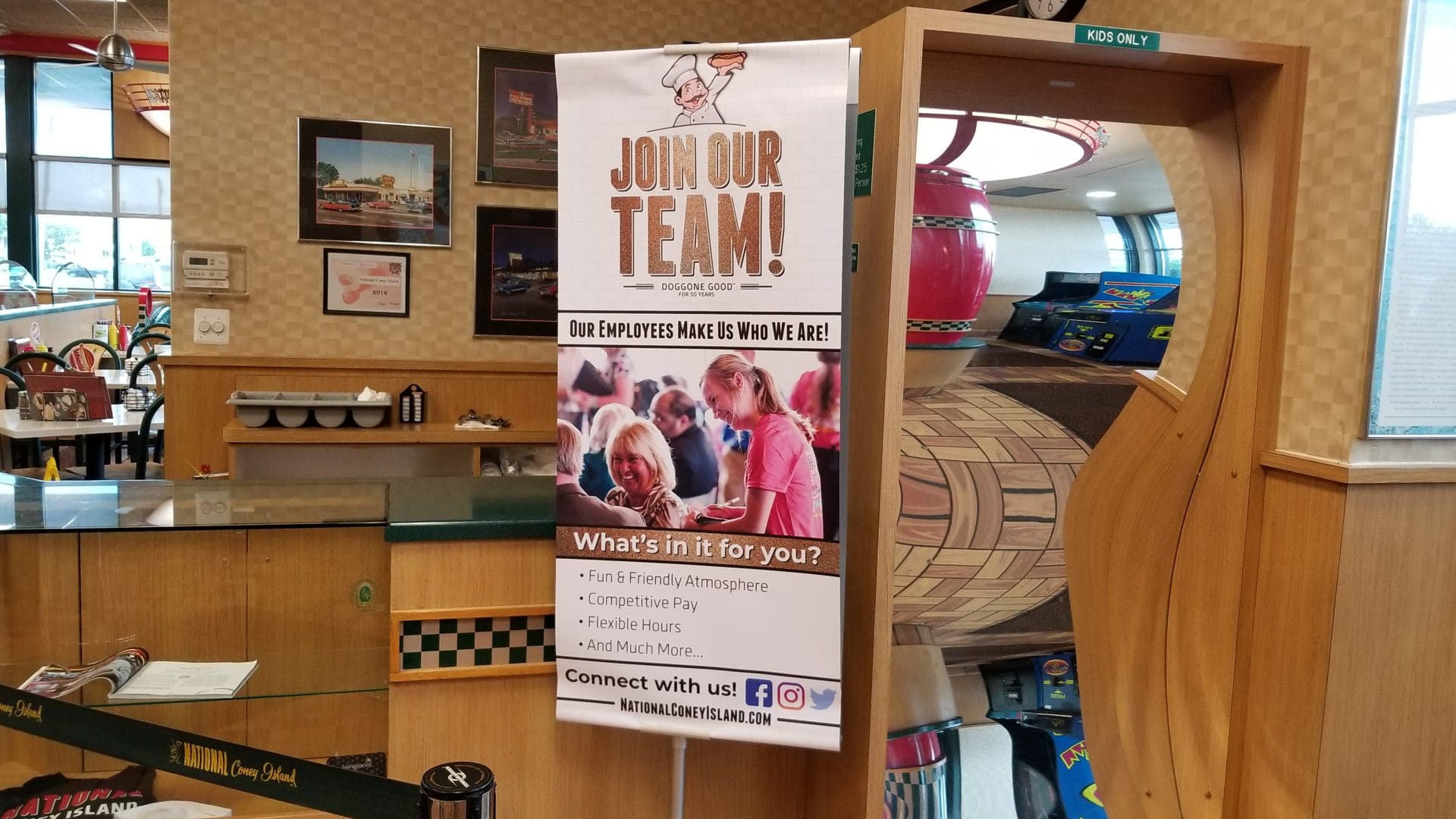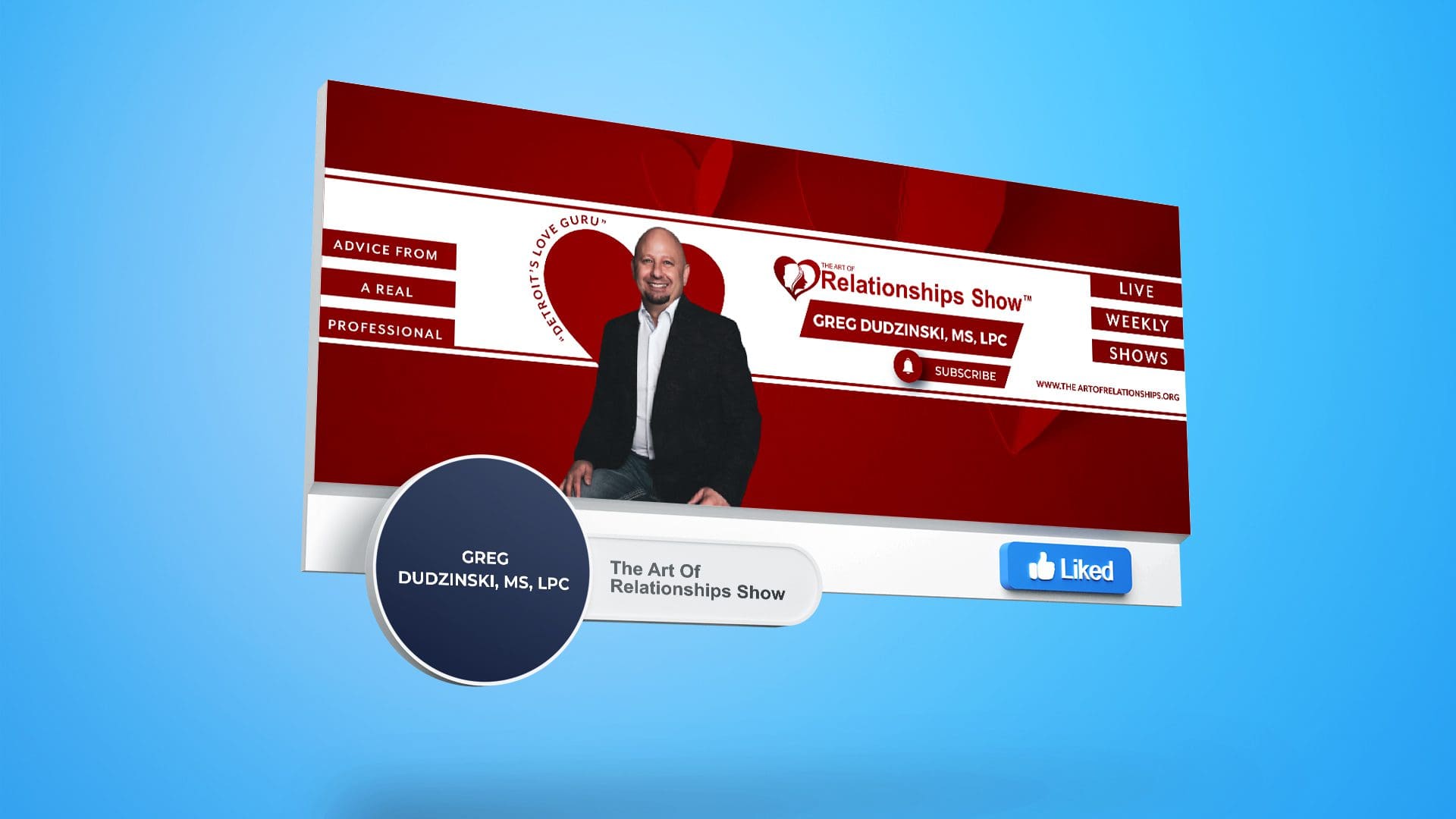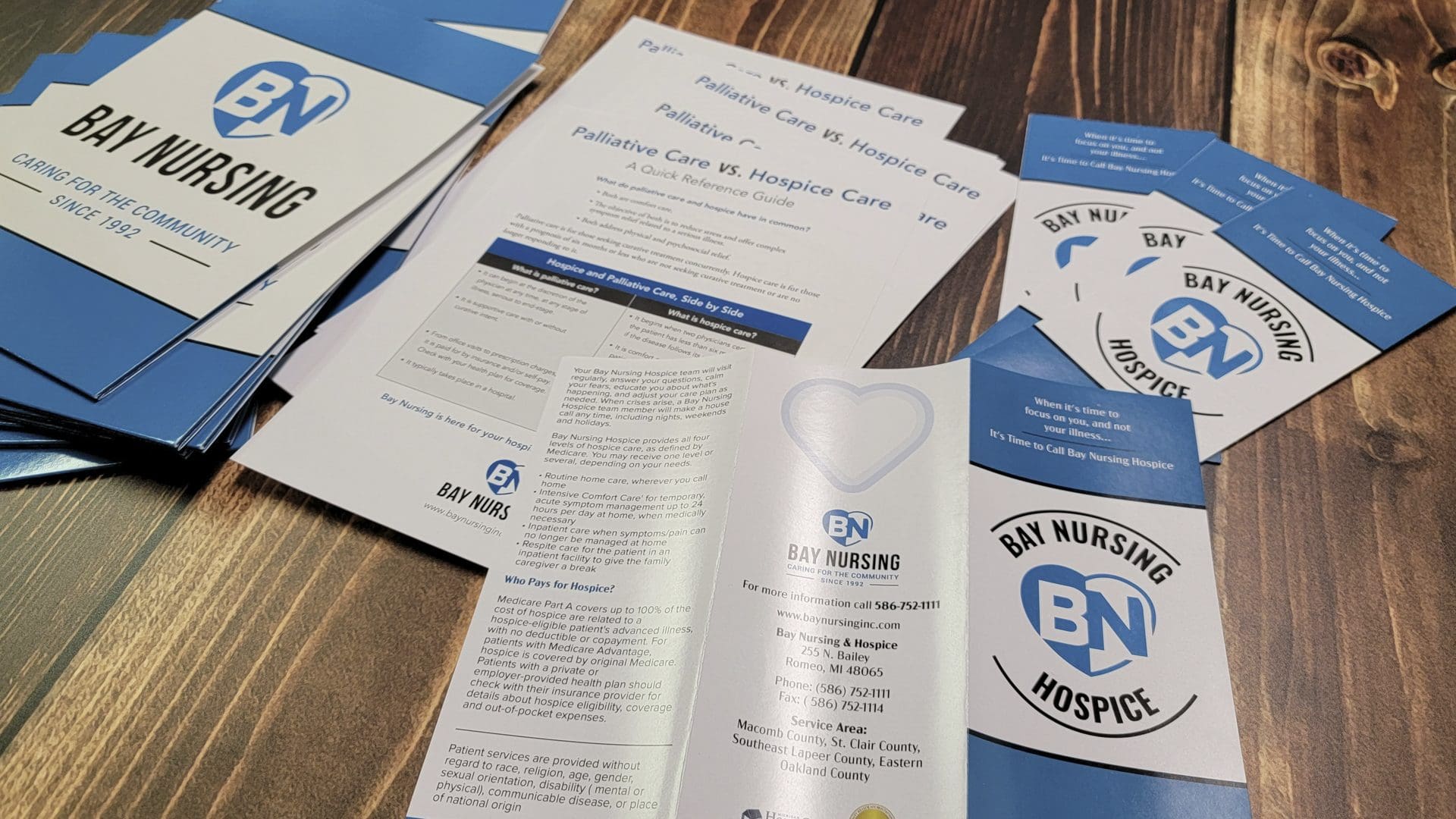 Our Portfolio: Where Creativity Meets Business Goals
At Fusion Marketing, we believe our work speaks for itself. Our portfolio showcases a wide range of graphic design projects that highlight our creativity, versatility, and commitment to excellence.
From designing compelling business cards and flyers to creating impactful vehicle wraps and signage, our portfolio is a testament to our ability to translate business objectives into visually stunning designs. Each piece in our portfolio is the result of our collaborative process, where we work closely with our clients to understand their brand, audience, and goals.
We take pride in our vectoring artwork and wayfinding maps, which demonstrate our attention to detail and dedication to delivering high-quality results. You'll also find examples of our unique and innovative designs for printed products, reflecting our ability to create designs that resonate with the target audience and drive engagement.
As you browse through our portfolio, you'll see the breadth and depth of our expertise in graphic design. But what you won't see is the strategic thinking and meticulous planning that goes into every project. That's because our designs are not just about looking good—they're about meeting your business needs and exceeding your expectations.
Please note that while we do offer logo design and branding services, these have their individual portfolio due to the comprehensive nature of these services.
We invite you to explore our portfolio and see how Fusion Marketing can bring your vision to life with our graphic design services.
Is your brand struggling to stand out in a crowded marketplace?
Are you finding it hard to communicate your brand's unique story effectively?
Without a strong visual identity, your brand could be overlooked, resulting in missed opportunities. Your message may not resonate with your audience, leaving them unengaged and your brand forgotten.
With Fusion Marketing's professional graphic design services, we can help transform your brand's visual impact. Our team of expert designers will create memorable, effective designs that truly represent your brand's values and story.
We've helped hundreds of businesses elevate their brand, increase engagement, and drive growth through our innovative design solutions.
Don't let your brand get lost in the crowd. Start your journey with Fusion Marketing today and let us turn your vision into stunning visuals that engage your audience and propel your business forward.
The Tattered Tinman
⭐⭐⭐⭐⭐
When we didn't know what we wanted, working with John at Fusion Marketing was exactly what we needed. John talked to us, asked us questions to learn about us and our business. It was a great experience. John provide us a great variety with our proofs and we picked the perfect logo on the very first round. Thank you John for being AWESOME!!!
Ferlito's Italian Restaurant
⭐⭐⭐⭐⭐
Very hands-on and attention to detail to make sure our shirts for the restaurant were perfect. Thanks for all the help. The very easy website to navigate made the process super easy! Will be using them for more going forward.
Polar Physical Therapy
⭐⭐⭐⭐⭐
John and Shay at Fusion Marketing LLC are the best. I started with them about a year ago with a website build and I will continue to go to them for all my marketing needs. They just did a business hours decal for me and a sign for my clinic and I love them. I'm really grateful for the communication and excellent planning I get whenever I do a project with Fusion. I know that whatever idea I give them, it will turn out amazing.
Motor City Plumbing & Drain
⭐⭐⭐⭐⭐
John, Shay, and their team do awesome work! They designed a logo for our new company and we love it. We loved it so much we had them create our website, business cards, and much more. They are very professional. I highly recommend Fusion Marketing!
Steven Joe
⭐⭐⭐⭐⭐
I would 100% recommend Fusion Marketing LLC for any of your marking needs, or wants. I have ordered prints, and most recently business cards. The quality, attention to detail, and accuracy was superb. The Fusion Marketing website is easy to navigate and precise. The ordering process is simple, quick, and seamless. ... If you are looking for help with your marketing needs, Fusion Marketing is your place. You can't go wrong with them.
Fowler & Williams PLC
⭐⭐⭐⭐⭐
Our Law Firm has been a client of Fusion Marketing for several years. I can say that I do not believe we could have a better team of marketers. John and Shay know their stuff and have helped grow our business and new client generation. Without their expertise and assistance we would not be as successful as we are so soon after opening our doors in late 2017. I would recommend them to anyone.
Cloverleaf Bar & Restaurant
⭐⭐⭐⭐⭐
We've been doing business with John at Fusion for many years! I have found him to be professional, creative, fair priced, good with deadlines and community minded. I would highly recommend him and his staff for all of your marketing needs.
Vicious Ink Tattoos
⭐⭐⭐⭐⭐
Fusion marketing and its staff are absolutely amazing with their knowledge and expertise when it comes to helping create new ideas for your website and social media pages. They have helped our company as a whole grow immensely with everything they do for us including artwork, website design, SEO, social media, stickers, business cards, banners, signs, and just all around with their very creative ideas, designs, and extremely fast turn around times...
Jimmy McKnight
⭐⭐⭐⭐⭐
From start to finish, the professionalism & experience with Fusion Marketing was unparalleled. I have worked with John on a few different projects and every time he has raised the bar and exceeded my expectations. I look forward to working with this company in the future and this is THE ONLY company that I would recommend and put my name behind for your marketing needs.