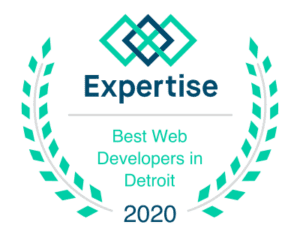 Summary: Professional rating agency Expertise recently named Fusion Marketing among its best web developers in Detroit, Michigan, 2020. 
Detroit-based professional rating agency Expertise picked Fusion Marketing as a top web developer in 2020 as part of its goal to connect people with the best local experts. The outfit considered more than 100 similar companies operating in the area before including Fusion Marketing in its top 21. 
Fusion Marketing is an Eastpointe-based firm that has been designing and developing websites since 2013. In that time, it has built a portfolio of websites for restaurants, online retail, and the service industry. The company never uses pre-made templates and always designs all of its websites from scratch, allowing clients to develop tailored solutions for their businesses.
Expertise named Fusion Marketing as one of its top picks based on its unique in-house selection criteria. To qualify, companies must be consistently available to do work, have the necessary qualifications and awards, and have a good reputation among their customers. Firms with a long history of delighted customers and outstanding service are much more likely to become top picks. 
Expertise also considers the professionalism of a company's services. It looks for brands that are honest, reliable, and respectful, and that avoid spam. And it ranks companies based on their experience, education, and a number of years in service. Once it reviews all the entrants, it curates a subset and then evaluates each to generate top picks. 
Fusion Marketing believes that "every business is different and has different needs, wants, and goals." It doesn't use templates, like so many other companies. Its "website design services are custom and built from the ground up, pixel by pixel." The firm aims to represent brands accurately, providing an optimal user experience. 
The firm is also branching out into website hosting as part of its comprehensive service. Clients can now host their sites on the agency's private dedicated servers. 
Besides web development, Fusion Marketing offers commercial printing, graphic design, logo design, vinyl graphics and stickers, and wide format printing. 
This recent accolade confirms Fusion Marketing's position as a serious player in Michigan's web development market, allowing it to expand beyond its traditional print marketing roles.