Custom t-shirts have a range of purposes for all sorts of people. We've worked with clients from all walks of life – some have been business owners, and some are just regular people that need a few custom tees made. Regardless of the client, the number one question is always: what is the best t-shirt printing method? 
If you expected a simple answer, you're not going to get one! Truthfully, there is not a printing method that is the 'best' above all the rest. It mainly depends on the client's needs, with some printing methods being better for one order and others for different ones. At Fusion Marketing, we currently use these three printing methods:
Silkscreen

DTG

Cut and Sew Sublimation
Why do we provide three different t-shirt printing methods? We pick and choose which option to use depending on client preferences as they all have pros and cons. If you carry on reading, you'll soon figure out what each of these methods can do and which one is the best for your custom-printed tees!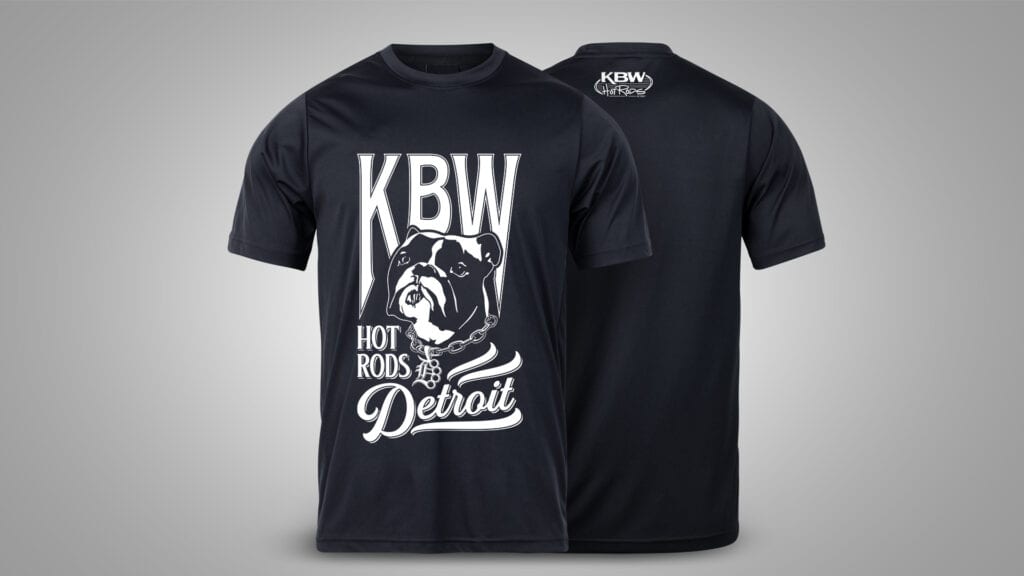 1 Color Silkscreen Print on a black shirt
Silkscreen printing
Silkscreen printing is sometimes referred to as screen printing, and it's one of the most popular and well-known ways of printing t-shirt designs. 
How does it work?
Essentially, screens are used to apply ink to the t-shirts. The design is created on a computer and saved in a vector format. From here, it is transferred to a transparent film while the screen is prepared for printing. After the screen is fully prepared, the design can be used to create a stencil on it. When everything is nice and dry, the screen can be used for printing. Obviously, a special screen printing machine is needed, and the screen is secured in place. You don't need to know about all the specific complexities of how printing works, but it basically puts the same design on as many t-shirts as you like. 
Therefore, you can print loads of extremely high-quality prints all in one go. Silkscreen printing is also chosen for designs with bold colors due to the ink being thicker than it is with other printing techniques. However, the main advantage of this method is that you can churn out loads of orders in a short space of time. It's the most efficient t-shirt printing method, making it the best for larger orders. So, if you need to print out hundreds or thousands of shirts with the same design, this is definitely the best method to consider. In fact, one of the only downsides of silkscreen printing is that you struggle to print small orders using the machine. This is why you will see a minimum order quantity when choosing this method. 
Full color DTG print on a black shirt
DTG printing
DTG stands for direct to garment, and it is one of the most recent additions to the printing world. As a result, it is quickly growing in popularity as people are keen to try it out and see what it can do. 
How does it work?
The name gives away the main concept of this printing method; ink is applied directly to the garment, rather than onto a slide and then onto the t-shirt. For this reason, people liken it to traditional paper printing. That's the best way to imagine how DTG printing machines work – think about your home printer, but replace the paper with a t-shirt. Digital designs are drawn up, then all it takes is the click of a button to get them straight onto the garment. 
As a result, there are a couple of pros and cons that this method brings. Firstly, the biggest advantage is that it's excellent for on-demand printing. All that's needed is the t-shirt design, a garment, and a DTG printer. From here, the process can be completed in a matter of minutes. This makes DTG printing the best method for people who may only require a one-off order. It's also ideal for people with a low quantity of t-shirts that need printing. Conversely, the downside is that it's not great for larger orders, mainly because the actual printing process is longer than silkscreen printing. 
Nevertheless, another reason to consider DTG printing is that it offers so many different color options. While silkscreen is good for bold designs, it struggles to handle many different colors or complex designs. Due to DTG being a digital printing method, you can choose almost any color combinations or designs you want. If you want a full-color t-shirt, this is the option for you. It is the best method for creating accurate prints and complicated designs – so keep that in mind!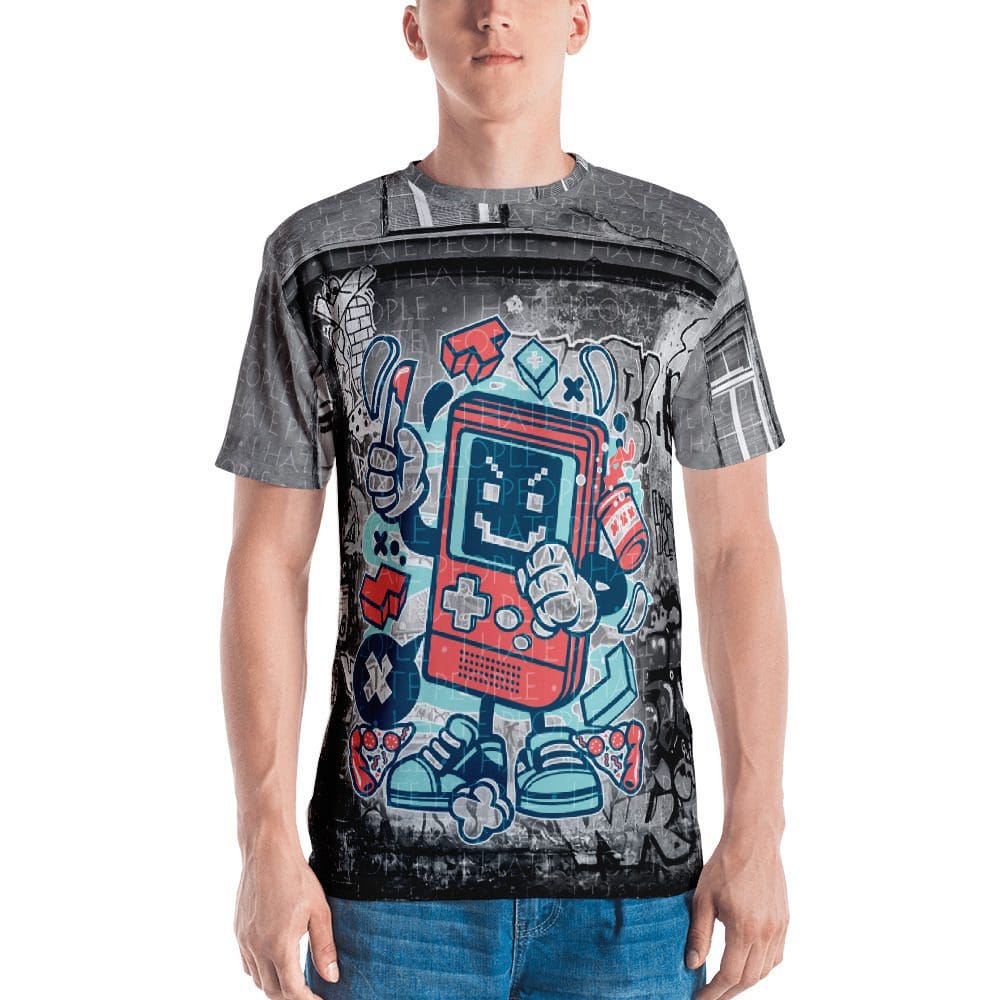 Cut and Sew Sublimation shirt with 100% coverage
Cut and Sew Sublimation
Lastly, we have the cut and sew method, which is incredibly unique. As you see how this works, it becomes obvious that this is the best printing method for very specific types of t-shirts. 
How does it work?
A similar process is followed with the other two t-shirt printing methods. Granted, the actual printing methods are wildly different. Still, they both follow the idea of having a garment and applying a print to it. Cut and sew completely throws this out of the window as the design is added to the garment as it's created. In essence, your design is created and printed before the t-shirt itself is made. 
Therefore, you have full creative freedom when using this method. It is the best for t-shirts that require printing in awkward places that can't be covered by the other methods – like on the seams, custom pocket designs, etc. It is also perfect if you need an all-over-print for your t-shirt or when very detailed customizations are wanted. 
Summary – what is the best t-shirt printing method?
After seeing all three of our methods, we can tell you that:
Silkscreen printing is the best for large orders and simple t-shirt designs

DTG is the best printing method for one-off orders and complex designs with many different colors

Cut and sew is the best t-shirt printing option if you want 100% coverage or prints in strange areas
If you're looking for local clothing print shops, feel free to get in touch with Fusion Marketing today. We will help you with your order, selecting the best printing method based on your requirements. For a look at our previous work, please click here.