Reputation Management
Local Listings + Review Management + Schema
Fusion + Yext
Fusion has partnered with Yext to tap into their amazing relationships with directories and service providers alike. What does this mean for you? Well, you get access to a tried and true module for managing all of your local business listings. On top of that you can let us take control while you sit back and relax. You get full access BUT you also have piece of mind knowing that the Fusion team is only a call or email away. More so than that, our billing is month to month NOT yearly.
Fix Inaccurate Listings
With an industry-leading network of 100+ direct integrations, Yext lets you fix bad data about your business — in many cases, within seconds.
Stand Out In Local Search
Make sure your business shows up when it counts. Get noticed with enhanced listings options like driving directions, menus, photos, business hours, and more.
Take Control
The minute you go live with Yext Listings, our patented Match & Lock™ technology automatically scans, locates, and claims your existing business listings on every site in Yext's network.
What is a Listing?
"A business directory is a website or printed listing of information which lists businesses within niche based categories. Businesses can be categorized by niche, location, activity, or size. Business may be compiled either manually or through an automated online search software." —Wikipedia
...but isn't Yext Cheaper?
You can go directly to Yext —no hard feelings. They're awesome (that's why we partnered with them). The main difference is this: They bill yearly where Fusion bills monthly. The second difference is that we're here keeping an eye on everything for you. We'll even draft responses and reply to negative reviews for you if you ask.
You can save around the cost of a cup of coffee each week by going directly to Yext when you pay yearly.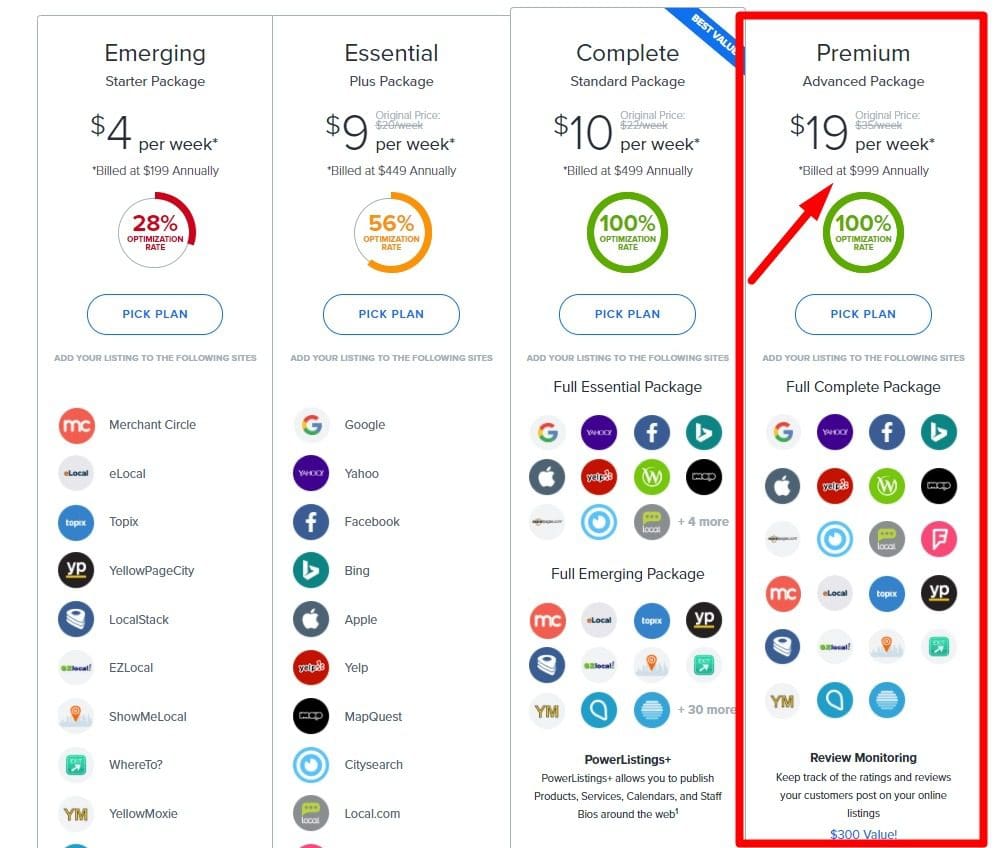 Why are my business listings wrong?
Listings services like Google, Yelp, and Yahoo get their information from a variety of sources, such as public records, data aggregators, and user suggestions. An algorithm delivers what it believes is the most accurate answer to the user based on its assessment of each source's authority and reliability. This complex set of inputs can often lead to inaccurate or outdated information.
Why do I need Yext to update my listings?
In many cases, business owners can manually update their information on each individual site. The benefit of Yext is that it sidesteps this manual effort, allowing you to claim, control, and enhance your listings across 100+ sites, all in one place — and often within seconds of submitting updates. In addition, Yext's technology prevents unauthorized updates and lets you enhance your listings with advanced content like photos, videos, hours of operation, menus, and more.
What happens if I cancel my Yext subscription?
Yext does not hold your data hostage. Cancelling your Yext subscription does not overwrite the updates you have made through Yext, and Yext will not force your listings to revert. If you cancel your subscription, Yext no longer sends your digital knowledge to the sites in our network. Afterwards, your data becomes subject to the normal compilation process of each publisher, which may result in your listings changing over time.