Dental Works Bridge Wall Mural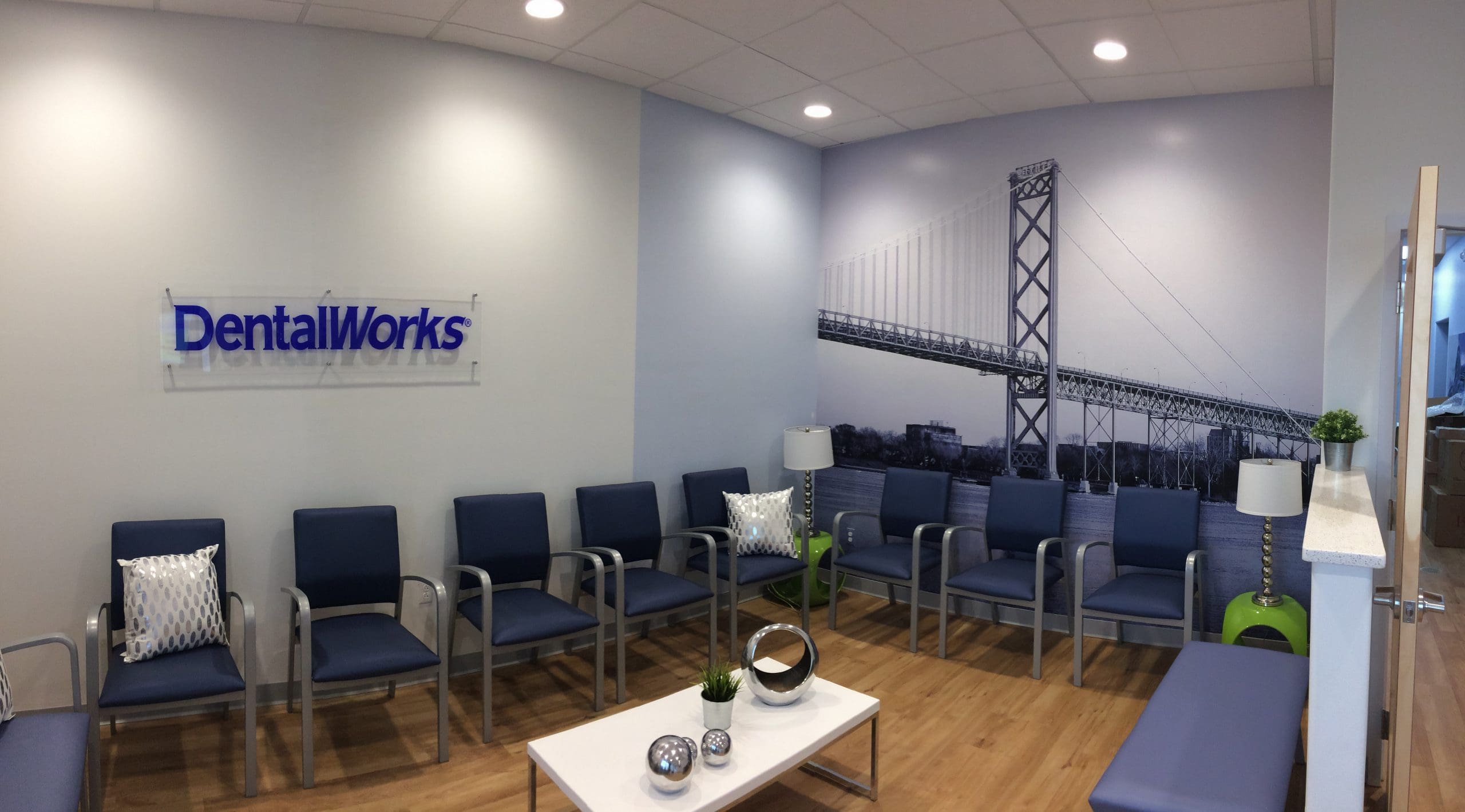 Dental Works opened new locations and wanted to visually rebrand their waiting rooms. They chose to go with Iconic MI / Detroit imagery with a Blue filter over the image. The blue toned filter over the image greatly reduces stress and anxiety.  Blue is known for having tranquil relaxing effects. Next time you visit a Dental Works office get ready to kick your feet up and relax stress-free while waiting for the dentist.
Like what you see?
 Have a new project coming up? Looking for a partner that's interested in finding solutions? Are you ready to start standing out from the competition?