Fraser First Booster Club – Website Redesign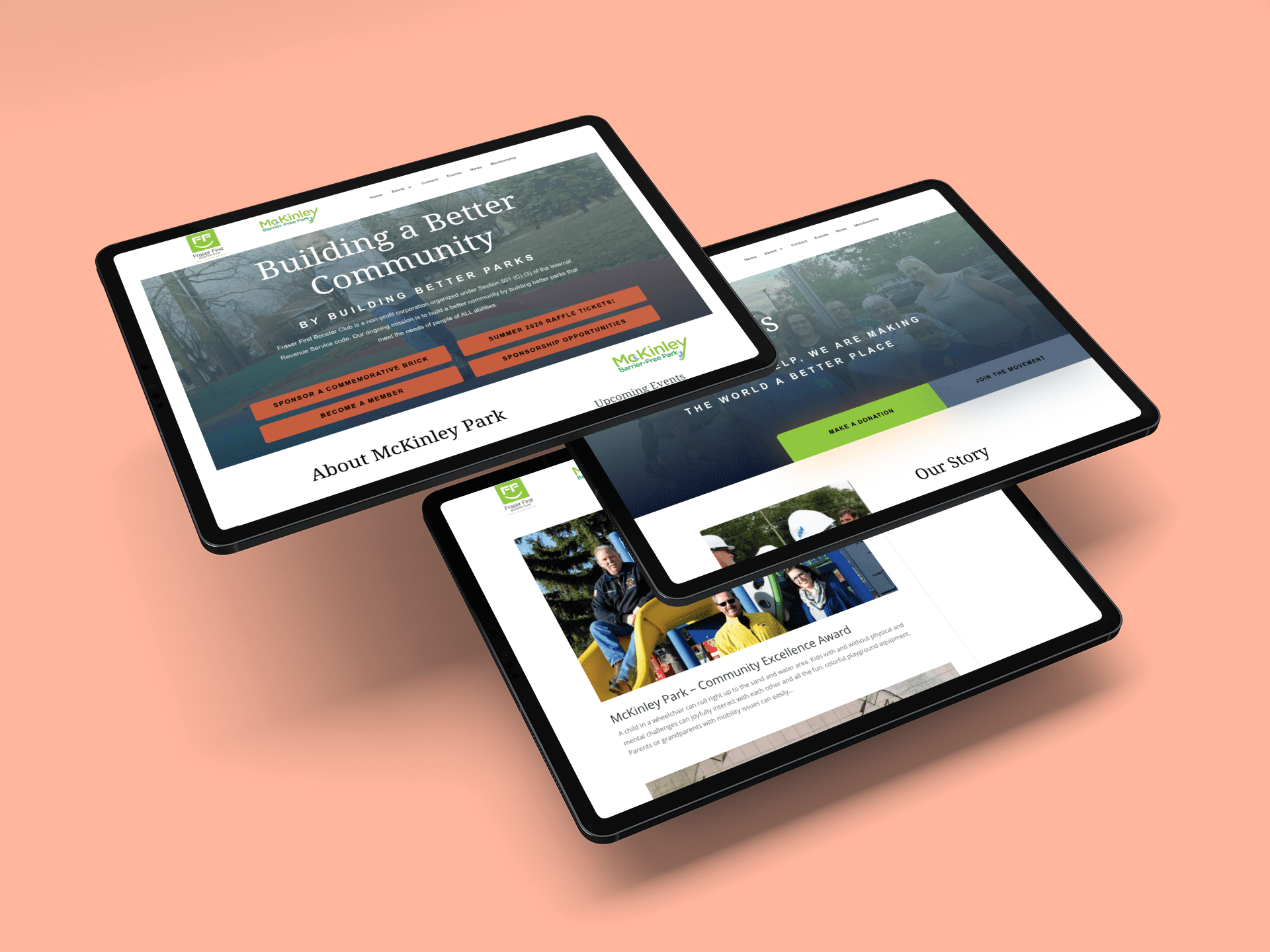 Fraser First Booster Club or FFBC for short came to Fusion looking to revamp their older HTML site. The static website had served it's purpose but it was time to join the 21st century. After a few meetings we were able to truly learn what functions were the most important moving forward. Responsiveness, and the ability to have "less-tech-savvy" members update things like event calendar and sponsors (screenshot included) were at the top of the list. A integration with Google calendar makes updating events easy. You can see the hero image with donation buttons (screenshot included) as well as a few mockups of the website on different devices.
Like what you see?
 Have a new project coming up? Looking for a partner that's interested in finding solutions? Are you ready to start standing out from the competition?