Patient Empowered Dentistry – Reminder Postcards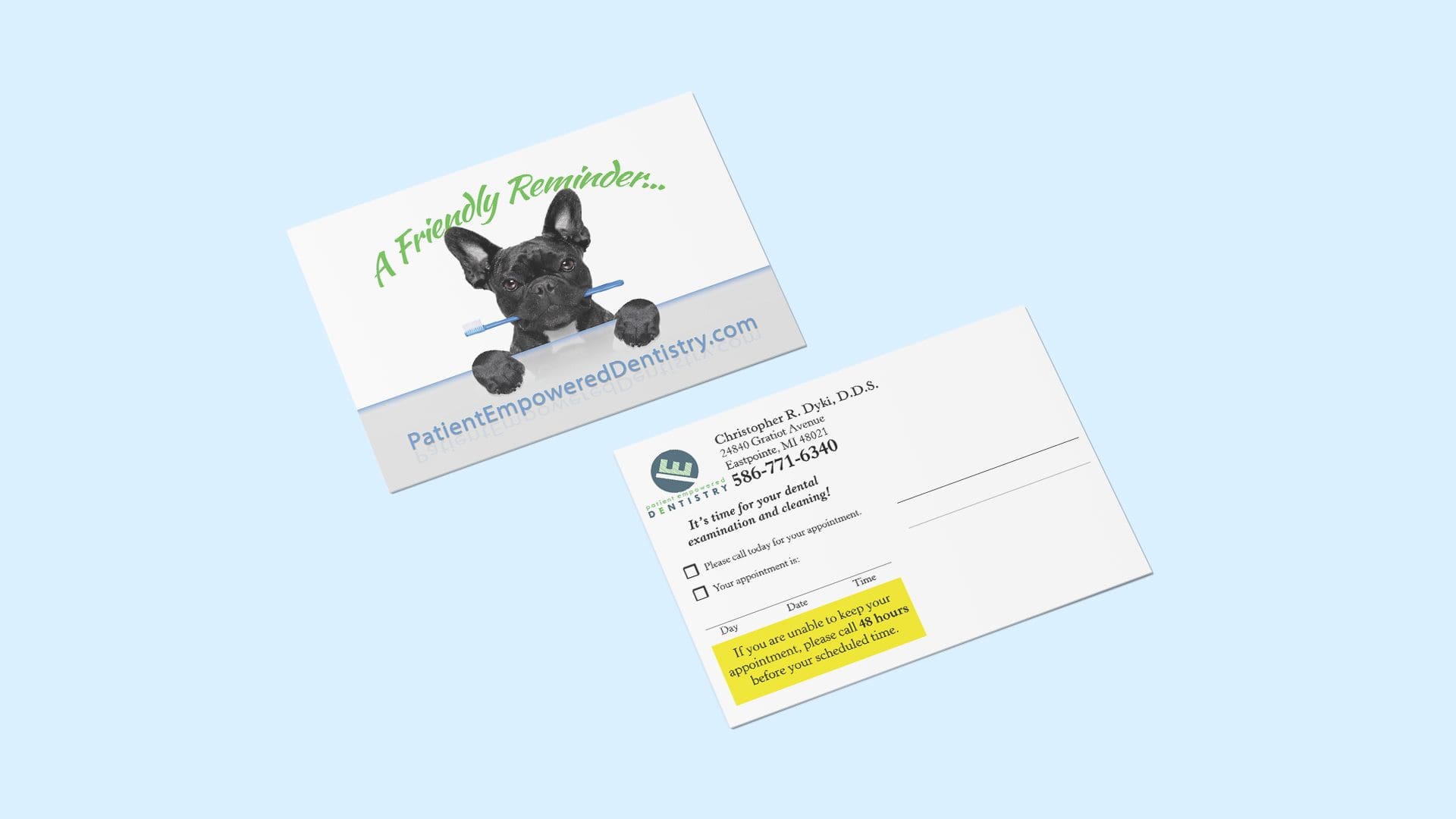 We have been designing and printing reminder postcards for Patient Empowered Dentistry for many years. This version features a doggo with a toothbrush. The thought behind this was that as you're walking from the mailbox towards the trashcan (like we all do) the picture of a cute puppy would be more likely to grab your attention than traditional images. Pictured are a few mockups.
Like what you see?
 Have a new project coming up? Looking for a partner that's interested in finding solutions? Are you ready to start standing out from the competition?