To make a plumbing company successful requires a wide range of tactics. When you provide a service that fixes pipes and leaks on the most basic level, it's a business that is always in demand. This means that it is a benefit and a burden from the perspective of a budding plumbing company. As a business owner, you've got to find the plumbing marketing tips that are just so. While promoting your plumbing services, focusing on designs, printing services, search engine optimization, and plumbing advertising ideas is crucial, some of the simplest methods are also the most effective.
If you're researching how to advertise plumbing business services in your area, you're in the right place! Let's dive into some of the best plumbing marketing ideas to promote your plumbing company.
Submit to Local Directories
The plumbing industry is, on a grassroots level, a local business. So, unless you plan to start a plumbers chain, your customer base will logically only stretch so far. Therefore, your potential customers will likely find you through local services ads, and your plumbing marketing strategy should make use of them! Many companies believe that sticking within a small circumference for marketing strategies prohibits them from getting more traction regarding marketing and exposure. But the fact is that there is nothing terrible about going local in your plumbing marketing strategies, especially for something as localized as plumber contractor advertising! It is so important to realize that every business has to start small. When you start listing your business in local directories, your marketing efforts will reach the people that matter. Marketing on a local level with plumbing advertisements through means like Google local service ads doesn't just get you to the prospective customers that will use your services. It imbues your brand on that community-based level. Making use of these services is one of the best marketing strategies for plumbers.
Get on Social Media!
Social media marketing might not seem the best idea to promote a plumbing business, especially if you don't think you have time to mess around with Twitter and his friends! But social media is not just a way to promote yourself; a digital marketing strategy is the best method to interact with your customers and build stronger relationships. You get to determine their needs before you offer your services. When you start incorporating various tactics through social media contact, you'd be surprised how much engagement you get! You may believe that plumbing is not necessarily something that would benefit from social media promotion. Still, you can use social media to offer special deals or coupons exclusively for your social media followers, all in exchange for an email so you can advertise plumbing business services to them with promotions and offers in the future. You can also run contests or sweepstakes, and use questions from your clients for plumbing blog ideas or post ideas, which brings about exposure and guarantees you give something out to customers, making you look like a friendly and giving company.
Get Listed on Popular Review Sites
Reviews are the gold dust that helps businesses develop when we talk about promoting yourself locally. Listing your business on popular review websites such as Yelp and other alternatives will boost your online visibility and foster trust with potential customers. Because 90% of customers trust online reviews as much as personal recommendations, the goal is simple: get more 5-star reviews in local search results, which will, in turn, bring you new leads and new customers.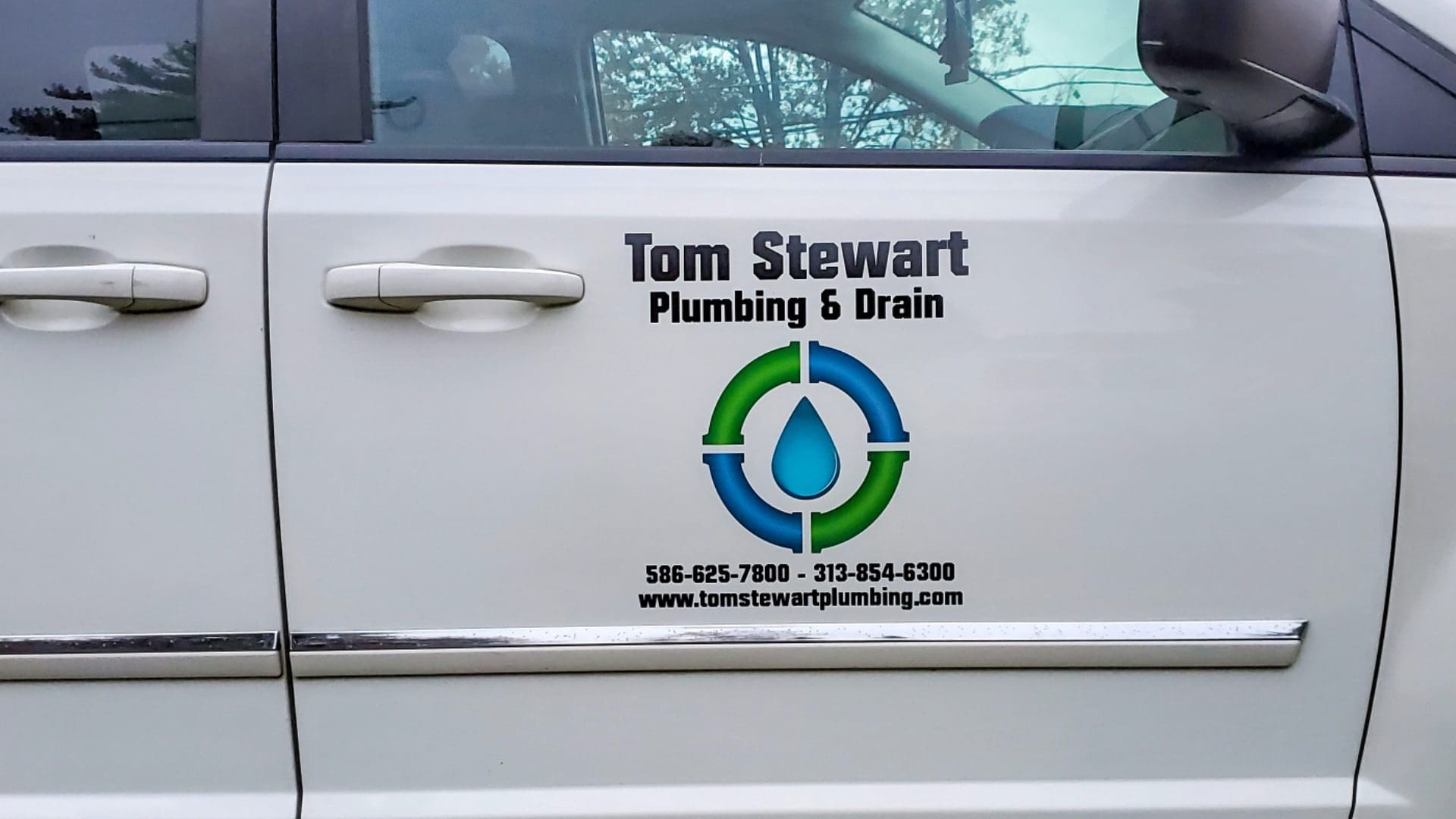 Cross-Marketing
Cross-marketing is one of the most effective marketing tactics that a plumber can use. Going back to the idea of using social media to communicate with customers on a certain level, incorporating cross-marketing tactics provides a more comprehensive level of service. Ultimately, this is only one facet if you want to promote online. It's important to think beyond the online realm. For example, the more customers you serve, the more you expose yourself to potential customers. Your latest customer could be just around the corner! All they need to do is see your custom vinyl stickers with your catchy business name and contact details emblazoned on the truck. You could have an email waiting for you as soon as you return!
Demonstration Videos
Because plumbing is a very specialized profession, you may think demonstration videos are not necessarily a good idea. However, demonstration videos are a prevalent tactic on social media. All you need to do is create a few videos of the most important jobs and publish them on a social media channel. Of course, the thing is, you need to be memorable. Check out these guys; they are physical therapists, which isn't necessarily the sexiest profession in the world. Still, because they're funny, it becomes a far more memorable conduit for your services. As you can see, marketing your plumbing company isn't just about one approach. Get it right, and you will get new leads and promote yourself in the right way.
These are just a few plumbing marketing tips to get you started on your mission to find out how to market a plumbing business. Try out a few of these ideas and see which ones work best for you and your company. There is no one-size-fits-all solution, so tailor your approach to what will work best for you. And who knows? You may just come up with a few plumbing marketing ideas of your own!