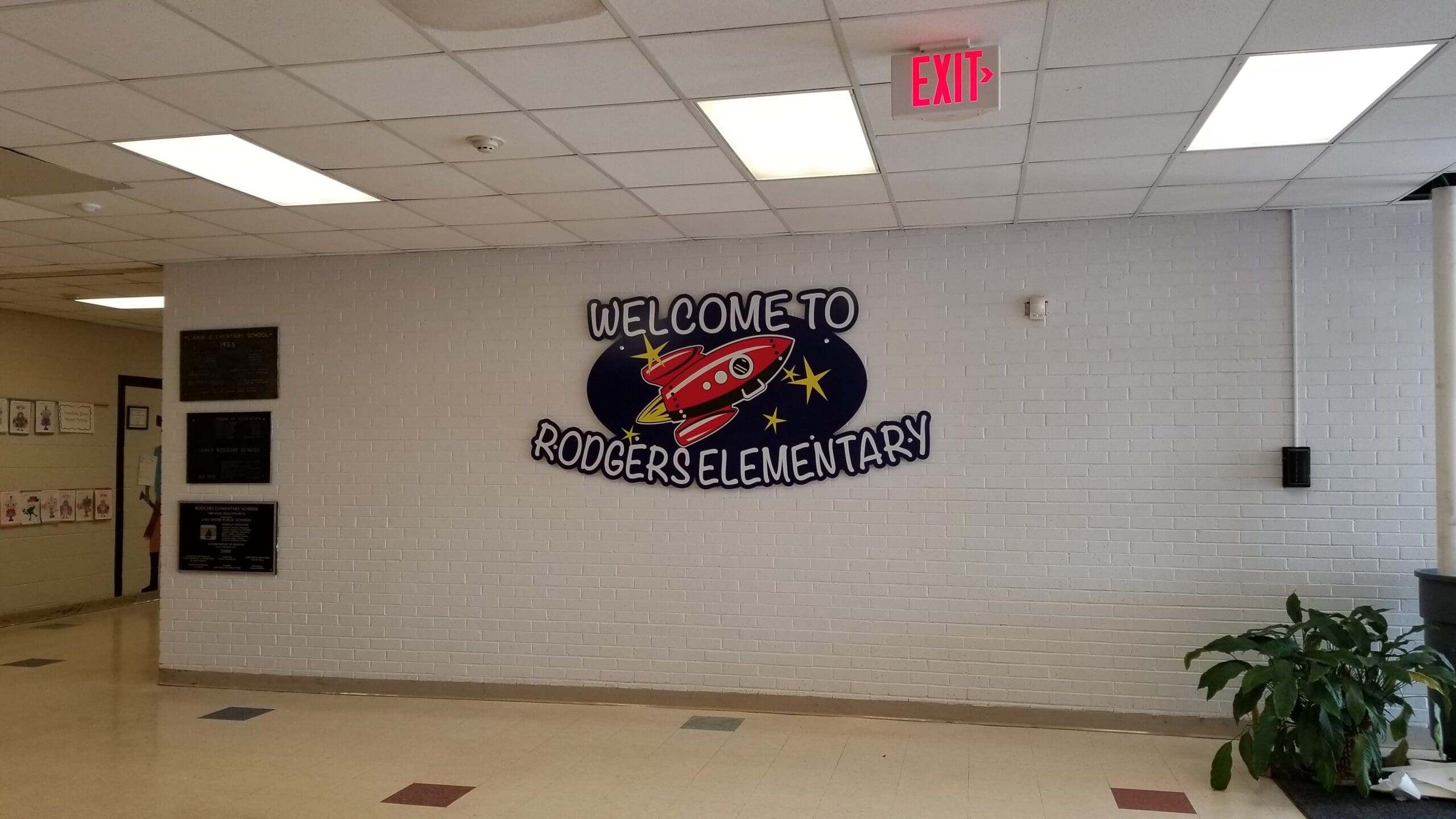 These days, just being a school in an area with children isn't enough to get them enrolled. Even if there's a history of schooling that goes back generations, now you have to compete with other schools within the area to get the best students.
Selecting what school is right, be it a private school or a public school, is often based on a few different factors, the most effective and popular being these:
Athletics Programs
Parents will do just about anything to get their sporty kids into a school with an excellent athletic program. From paying for test prep classes, recruiting experts, even moving to a new school district, they will do it all!
Schools with the best teachers, staff, and test scores
Great teachers and staff are hard to come by, so they're also highly sought after. Schools that have a good reputation of having the best teachers around are going to attract more students. Or, instead, you are going to attract more parents. That's what you're going for!
When deciding on school choice, no one wants their children to be educated by terrible teachers. But, unfortunately, many parents decide on school districts for this reason alone.
Schools that other students have loved attending
What students feel about their school is based mainly on the experience they have while attending. Their experiences will range from peer interaction to teacher experiences and what it's like to be there for an extended period. (Remember, school is your child's home away from home.) Smaller classes and better facilities are all factors in this.
Class sizes
A lot of parents believe that smaller class sizes mean better performance which is valid to an extent. Still, if you have good teachers who know how to communicate and engage with their students, then that can overcome a smaller class.
The reason parents care so much is that they want the best for their children. So whatever it takes, they will do it because no amount of money or reputation means anything without the right tools. That's why marketing to parents is a huge deal; if you can impress them on all fronts, then you'll have no problems getting new students every year.
Continue reading if you want to learn how to put the best marketing ideas for a school to practice in your school district this back-to-school season!
School blogs
When marketing for your school, school blogs can be an essential tool to circulate information to parents. It makes your school feel proactive about what's going on. School marketing is best when it's organic. Suppose you can get the community interested in a blog for your neighborhood school and keep the town talking. In that case, kids may get interested in attending. They have to feel connected!
If the blog itself is interesting enough, it may also help attract students who don't even live within your district because kids love hearing about other people's experiences with a particular institution. Posting photos of open houses and mentioning school news can all be valuable assets for getting new families to come through the door. But, of course, you want your school's name to be the first out of their mouth.

Schoolyard signs
Having your school logo and name displayed outside of the building lets everyone know who you are. Everyone driving past can see it, and if they have kids in the k 12 range, they may even think about enrolling their child in a school where there is so much promotion going on! It also displays just how proud the community is of their school. You can even try adding a slogan like "Come see what we're all about!" to your sign to draw in the crowds. Signage is always a fantastic idea for your school marketing plan!
School-sponsored events within the community
Many families want to feel that they are a part of something greater than themselves, so holding community events can be an easy way for parents to get involved with your school. It also shows families that you are doing what it takes to be a community-oriented school. It's so crucial for children to have hands-on programs as part of their education. If they see the educational value and other values, few parents will want to send their students elsewhere!
School community events within the institution can be just as crucial because bonding with students shows them that you are invested in your school. It makes them feel like they are a part of something and encourages student participation.
Social Media
A significant way to promote your school is through social media. It's important to stay current and relevant so people can see the events happening at school. Try posting about upcoming events, pictures of students, or anything else that might be newsworthy or interesting for a school environment.
You could also have students post their personal student success stories to your social media pages. This way, a student who has overcome challenges is being showcased by your school, which people love to see. In addition, it proves that your institution works and that you care.
School-sponsored social media accounts are also an easy way to remain in contact with potential or current students when they're out of the home but still close by. Students can post questions from time to time and get a response from the school about whatever they're curious about. This creates a sense of community within the student body as well!
Email Marketing
There's nothing wrong with a bit of old-fashioned email marketing. It provides an easy way for parents to contact important administrators without the need to pick up the phone or make a trip over to the school.
To make it even more enticing, you can create some incentive for signing up (free prize drawing, maybe) and make sure to keep parents up to date with all sorts of things going on around the school.
Schools should also try giving people an idea of their educational values by providing them with a newsletter or email that describes why your institution is so special. You can do this once throughout the year or do it monthly and change it depending on the time of year.
Word-of-mouth marketing
Schools should not underestimate the power of word-of-mouth. Getting people excited about a school is so important for school success. The more people you can get involved with, the better! Suppose a student has a fantastic experience at your institution. In that case, they'll want to go out and tell other students all about it!
This kind of marketing is key to increasing your school's attendance and keeping parents who feel like they're a part of something bigger than themselves wanting to stay.
Talk about the future, talk about how technology will play an essential role in schools, and how kids will learn differently from before. It might be hard to imagine now, but
Update your emailing list and social media pages regularly
We've mentioned that social media is an excellent way to give families a reason to stay informed about what's going on. If they see that you are posting updates about the current school year, they will know that your school is well-rounded and that life at your institution stays interesting. Show them a glimpse of student life as it happens!
Social media can be an effective tool for upcoming advertising events too. For example, if moms see a student-wide event such as a pep rally or a football game, they may be interested in attending as well. You can even try advertising the upcoming events on your school's district website under the "categories" section to give newer families a chance to hear about it as well!

T-shirts and other school merchandise
Parents are always looking for ways to show support for their child's school. Many families want to show their kids that they truly believe in the experience the student is getting at school. T-shirts and other items with a school logo on them can help sell community spirit.
If you run a school sports team, these shirts can be especially effective because everyone is invested in their children's future. It gives them something to wear during the big game that shows where they stand.
Partner with local restaurants
A great way to get noticed is to partner with local restaurants to offer discounts on menu items if someone is wearing your logo! This may even encourage more parents to sign up for the mailing list to receive coupons!
Partnering with local restaurants can help get you noticed by new families as well. Students and parents will be talking about their experience at the restaurant. They will want to know what school it was affiliated with. Having your name out there can be a great way to get people talking and thinking about your school.
Another way to partner with local businesses is to donate prizes for an upcoming fundraiser or event. This often helps parents feel more involved with the community, and they look forward to what's coming up next!
Community Partnerships
We're all aware of the power of community partnership. Partnering with other businesses in the area is a great way to get those who don't currently don't know about your school to start thinking about it. Whether it's with local restaurants, small business owners, etc., this can help you get your name out there and put you on the map!
School-wide events
This last point combines the community partnerships and the student testimonials we discussed earlier in this article. In addition, when you create significant school-wide events such as annual spirit week or a school-wide pep rally, it's exceptionally effective to invite parents from around the area to join in on all of the fun!
Remember, just like in a classroom setting, your school is the sum of its parts. So it's important to show parents that you're getting involved with the community and creating experiences for the students.
This can help potential families see how your school has become a part of their lives and start thinking about all of the ways that your school makes a difference.
Summer Events
Even when school is not in session, keeping up marketing efforts is incredibly important to stay on parents' minds. During the summer months, it's essential to keep up with your social media and post about school events!
You can even send out a newsletter to both current families and new families that you are interested in reaching out to. Social media also makes it easier than ever for current families to stay connected during this time of year and for newer families to catch up on all of the exciting things in your school.
It's important to remember that just because it's summer doesn't mean that you should stop marketing your school! So keep putting your best foot forward and use these tips to help make this upcoming school year as successful as possible.
End of the summer events
There are many homecoming ideas out there, but why not stand out this year with a "Get to know your school" event.
This can be used as an open house where parents can learn about the various classes that their kids will take in the upcoming year. It is vital to have a table where they can sign up for the mailing list and grab some treats while they're there!
This event allows parents to become more invested in their child's education and get excited for the year. In addition, students must see all of how we are working hard to improve the school and make it better than ever!
Make sure that you keep the event open to all! If you want to bring in prospective students, you have to show them (and their parents) that your school is on top!
Have fun with it, and be sure to make the most of this event! This is an excellent way for parents to meet teachers and possibly get their kids involved in some extracurricular activities that they can enjoy during the upcoming year.
There's nothing more memorable than direct experience. This open house event is a great way to get parents invested in their child's education.
Final Thoughts
It's important to keep in mind that your school is more than just a place for students to spend their days. A solid marketing plan can help build up the reputation of your school and make it more desirable. Still, its success depends on the people involved.
You can market your school in many different ways, but the most important thing is to do something- anything! It always helps to put yourself out there and create unique experiences for potential students. The more you invest in your school, the more others will want to experience it.
Growth as an institution can sometimes come from unexpected places. For example, suppose you can get a feel for the pulse of your student body and community. In that case, marketing techniques will come to you naturally. Be sure to have fun with whatever ideas you choose, and make sure that families feel included in all of your choices! 
Why contact Fusion Marketing when marketing your school?
At Fusion Marketing, we can help with everything from signage to bringing parents and students the whole website experience. We specialize in coming up with marketing tactics that work on your target audience. Be it a public school or a private school; we can help you develop a marketing strategy that will blow everyone out of the water.
If you have any questions or are looking for some help with your marketing strategy, please don't hesitate to contact us! We would love to hear from you and see how we can make your school a place that students want to be a part of!