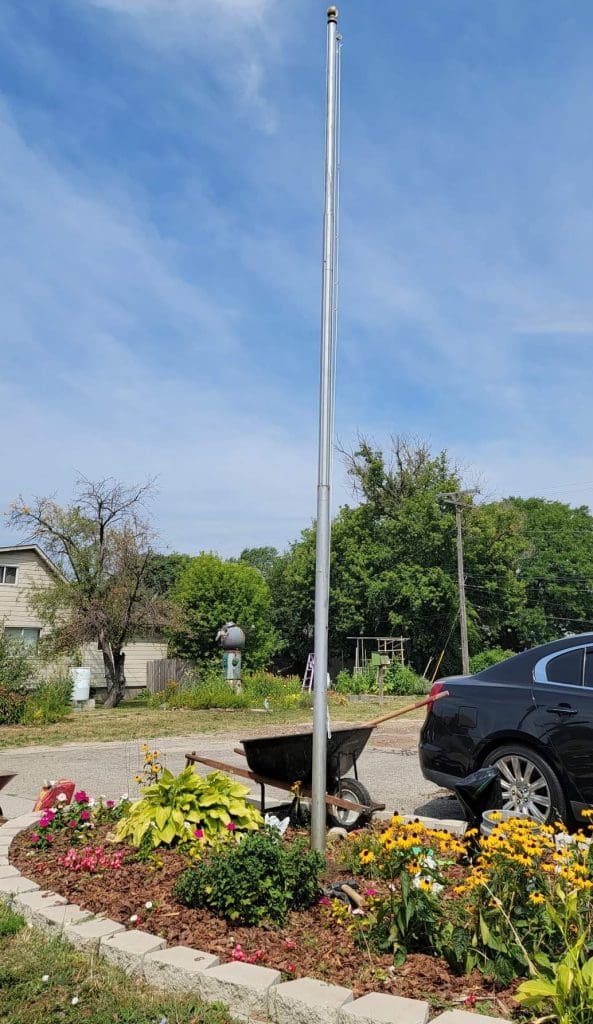 At Fusion Marketing, we believe in giving back to the community. That's why we're proud to continue our support of the Eastpointe Community Garden by installing a flagpole and designing and donating two flags.
The Eastpointe Community Garden is located on 9 Mile Road, east of Gratiot in Eastpointe, MI. The ten-year-old garden is comprised of local residents and business owners working on expanding urban gardening and providing food for those in need while raising awareness of the value of sustainability.
The Eastpointe Community Garden is a non-profit community garden started in 2012. Locals consider it a much-needed green space in the city. The garden provides a place for individuals to grow their own flowers and vegetables. In addition, the garden is a source of pride for the community. We hope our donation will bring joy to the other gardeners and volunteers and help promote healthy eating and a sense of community and equality within the city.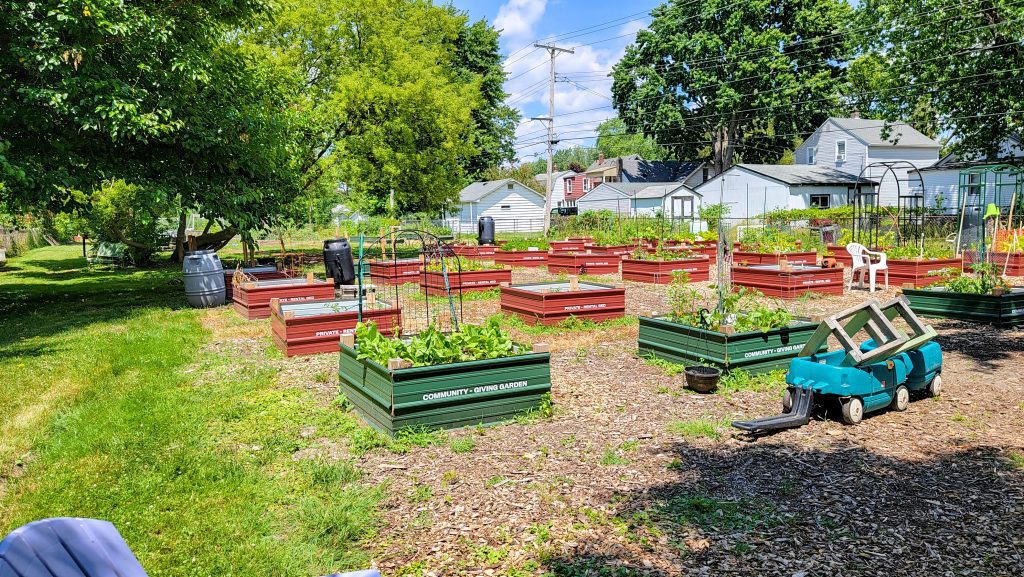 Eastpointe's Local Community Garden is on a Mission
The Eastpointe Community Garden's mission states that they aim to:
Bring urban gardening to Eastpointe to promote community spirit

Beautify the city

Strengthen our reputation

Add value to our city

Teach our children about gardening
The Eastpointe Community Garden is more than just a city garden; it also provides food for the area's food banks and the senior living facilities in which the elderly reside. The city's most vulnerable residents receive its labor's literal fruits (and vegetables). To increase food production and more than double the 250 lbs of donated produce from last year, the garden committee plans to add 13–15 raised garden beds this year.
This small contribution can help further the garden's mission, and we're honored to be able to give back to our community in this way.
Fusion Marketing is a Detroit-based company that has been involved with the Eastpointe Community Garden since it was founded. We're committed to continuing our support by dedicating time and resources whenever possible. We're pleased to install a flagpole and donate multiple flags as part of our ongoing support. In addition to encouraging healthy eating, a sense of community, and equality in the city, we hope the flags will bring joy to the neighborhood and the garden's volunteers. The flags will fly high in the garden, promoting healthy eating habits, community spirit, and equality in Eastpointe.
If you're interested in volunteering for the garden, check them out here on Urban Seed! 
We appreciate your allowing us to support our neighborhood!