When Justin and his partners came to us, they were looking for a complete rebrand of their gym, Champion Health Club. They knew they needed to do something, but like so many business owners, Justin wasn't sure what direction they should move in. That's where Fusion came in. Our team designed a new logo that was clean and timeless, with an iconic crown representing achievement. In addition, our designers ended up incorporating the red from the old branding into the new design.
We were more than happy to help! We understand how important it is for businesses to have a strong visual identity that perfectly represents their brand. So we sat down with Justin and his team and got to work on creating a fresh, new look for the gym. During our meeting, we learned that the gym's ideal client is 30-something-year-old parents trying to take control of their health. Justin also expressed interest in incorporating "gold" as the logo's primary color. Lastly, he wanted to make sure that the design would be something that would be attractive on shirts and branded merch like water bottles.
The Process
After doing some research, our team got to work and put together eight concepts. We tried to keep the designs as close to one color as possible to translate well on promotional items like t-shirts and exercise bands (every additional color increases the production costs).
When we finished the second set of designs, we set up another conversation and agreed that incorporating the red from the original branding would be beneficial. We finalized the gym's new branding with only one round of revisions and a color change.
For larger clients, we would create a style guide to ensure that all future design work would be consistent with the new branding. But Champion Health Club handles many of its projects internally, so CHC didn't need the guide.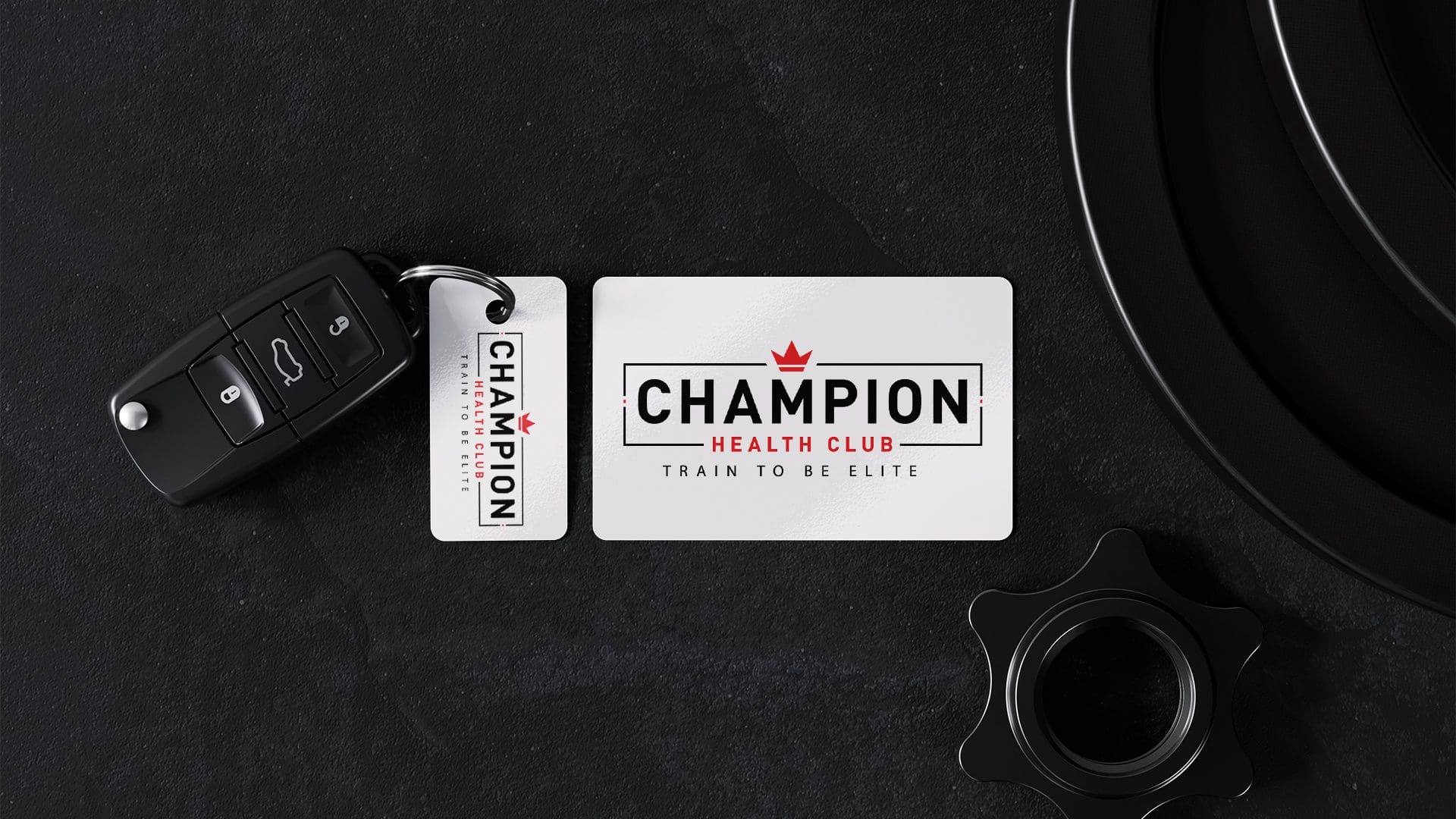 The Result
The result is a clean, modern logo that perfectly represents the Champion Health Club brand. The new branding has helped Justin and his team attract new members and solidify their place as one of the premier gyms in Macomb, MI.
Ready to give your business a powerful makeover? Fusion Marketing is the perfect partner for creating an unforgettable visual identity that accurately projects your brand. We take care of every step in developing and updating iconic looks, so don't hesitate to reach out today – it could be the best decision you ever made!