Communication with students, employees, instructors, parents, and visitors is critical to every school's operations. Signage and graphics have always been used inside and out of educational institutions to show people where to go, give them information, show achievements, and get students and parents excited about school events.
There are a wide variety of educational settings, and each one adheres to its regulation code requirements. Therefore, communication is of the utmost significance throughout common areas in your learning environment, including the classrooms, cafeterias, gyms, theaters, and libraries, as well as the hallways that link them all.
Keeping this in mind, here are some crucial spaces where signs can benefit your school. In addition, you may want to consider installing new or improved signage throughout these areas of your educational institution.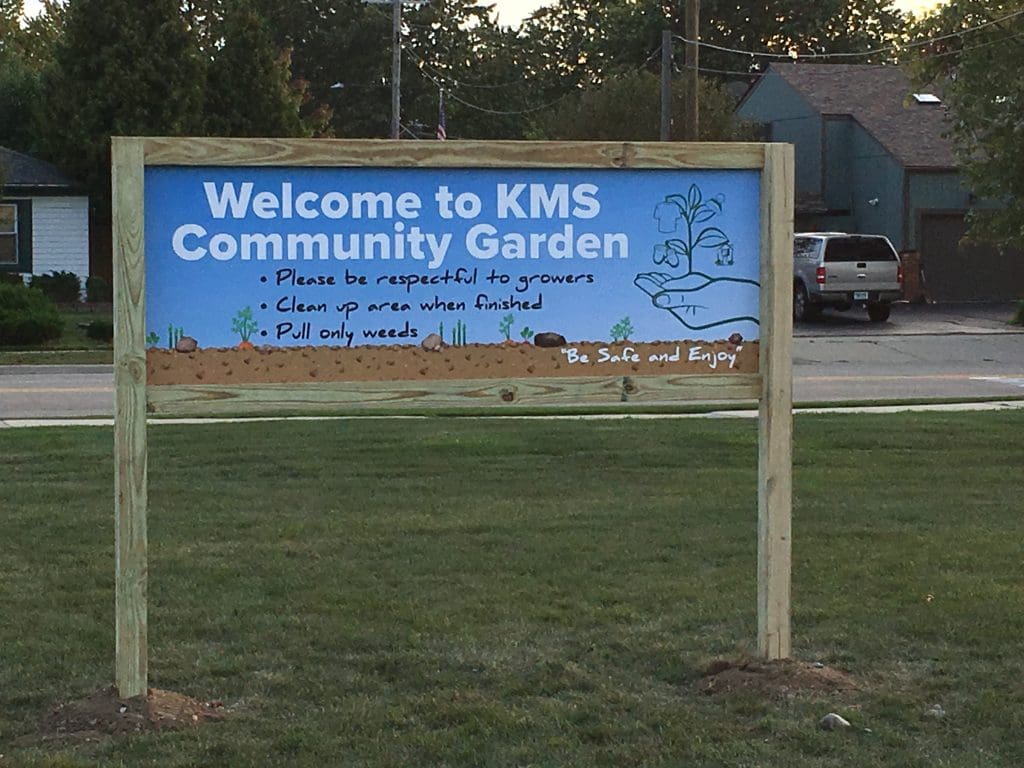 Outdoor School Signs
The exterior and the entrances of your school building may be the most challenging space to address with signage at schools and universities because of the vast amount of foot traffic. However, first impressions are everything, and your school's exterior signage should make a great one.
The main entrance is easy to see. It's the first thing students, teachers, and visitors see when they come to the school. Hence, entrances are a great place to share important information with students and teachers about health or education points, benefits or services universities offer, maps or emergency routes, schedules, and more.
Yard Signs
A simple yard sign can gain school spirit with the student body by advertising upcoming events to students, such as the prom, homecoming, athletic events, art activities, or any other school events you want to inform students of. Promote your school's positive image by displaying yard signs with uplifting messages such as "We Are The Champions!" or "Best School In Town!"
A-Frame Signage
When people are getting close to the entrance, you can utilize A-frames to inform them of the regulations and policies that apply or direct students to a specific entrance. You can also use A-frames to notify visitors of special events on campus.
Directional Signage
For universities with a vast campus, directional signs may assist people in finding the right way to get where they need to go. As an example, if there are limits on the use of the university parking lot, having a sign to clearly communicate the services, enforcement hours, and eligibility requirements to students may significantly minimize the uncertainty among visitors and benefits schools and universities by removing an obstacle that could be complicated without the correct signage.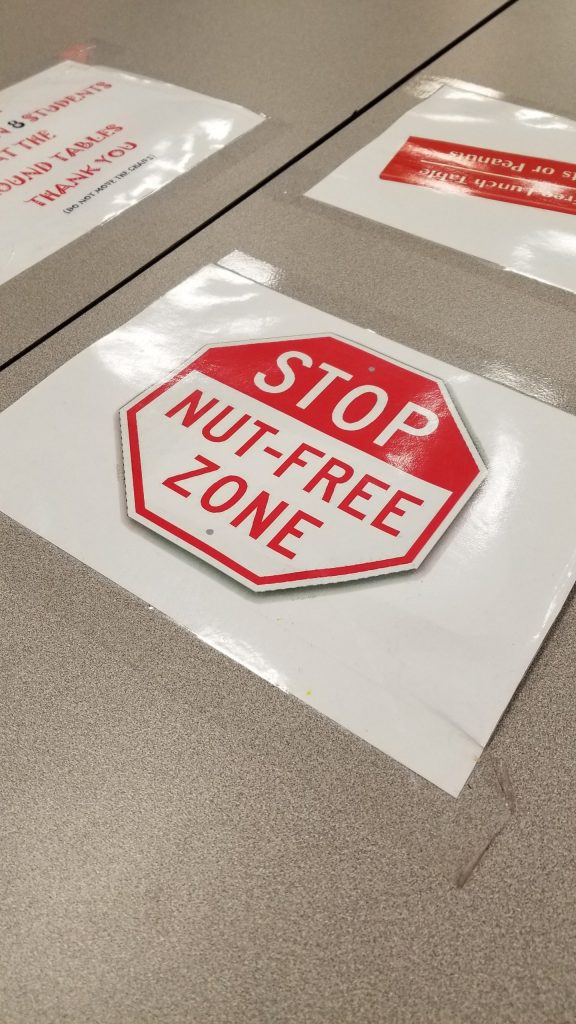 Indoor School Signs
From digital signage in your gymnasium to ADA-compliant room identification signs in your hallways, there are many opportunities to use indoor signage that benefits communication to make your school a more welcoming learning environment.
Lobby Signs
The lobby is a great place to make an excellent first impression. But they can get too crowded quickly, so you'll need to put up signage in the right places. For example, use pedestal signs that are easy to move and stand out, to remind people of your campus rules, post schedules, or for school administrators to bring attention to information that needs to be seen by students right away.
Also, ensure that everyone can quickly go where they need to go by providing a directory and wayfinding signage and maps that are simple to understand and recognizable in the local center of your campus. Finally, if there are changes to the faculty or departments are reorganized, don't add to the sense of uncertainty by failing to update the signage for new students or students returning to your classrooms!
One of the main benefits of retractable banner stands is that they create alternatives that enable messages to be moved around the facility, making them a good choice if you are looking for a display option that can be simply carried and also updated with fresh messaging as specific requirements or circumstances change.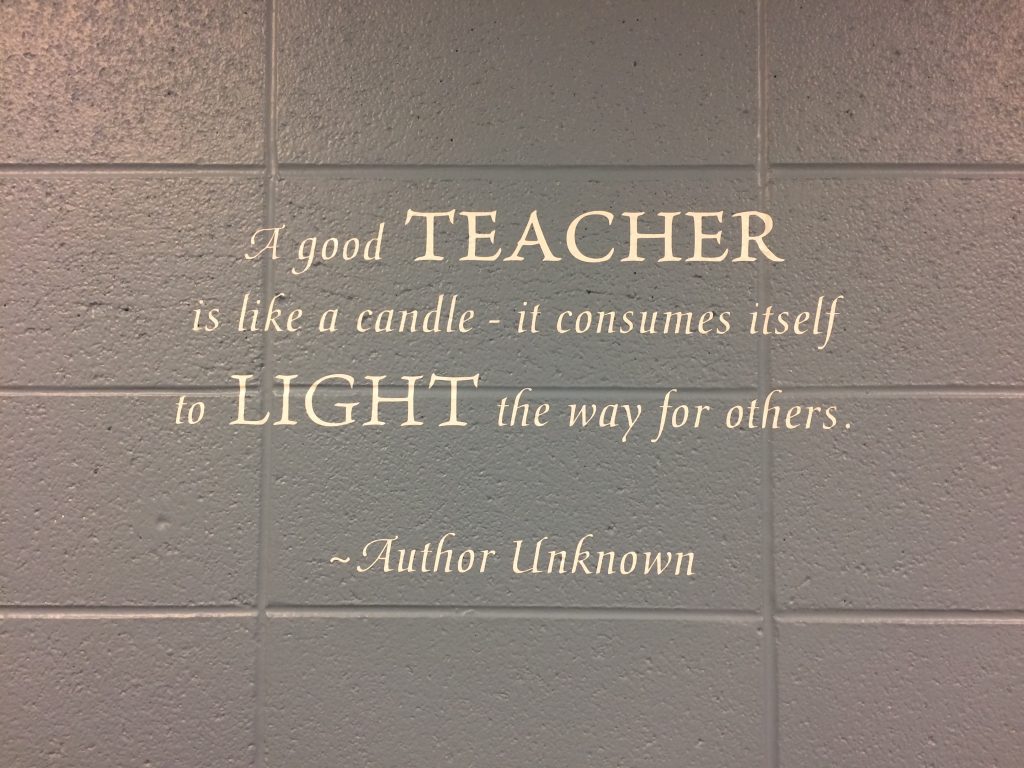 Administrative Offices
The primary reception area is one of the first places that many guests to your campus will go. Therefore it must convey a positive first impression in and out of your buildings. Use signage, wall graphics, and murals to provide a student environment complementary to your learning environment's branding and visual identity. Create a three-dimensional wall display to celebrate achievements by current and former students, such as graduates, student award lists, sponsors, or supporters of your university, to recognize the legacy they have left behind and their influence on your organization and the education you are providing.
Hallways
If not properly monitored, a school corridor may quickly devolve into a congested, disorderly tangle of students, teachers, and other faculty. By using the appropriate signs and graphics, you may benefit by assisting in regulating the amount of foot traffic that moves students through your hallways from class to class.
Colleges and other schools may use graphics on the floor to direct traffic in a particular direction through certain places, or they might promote the establishment of lanes in bigger corridors. In addition, schools can use eye-level graphics for wayfinding, safety messages in classes, and school spirit.
Of course, you shouldn't forget to inspire your pupils; corridors are the perfect place for banners hanging from the ceiling and wall graphics highlighting successes and giving motivational messages. In addition, teaching can be more accessible with charts and graphs printed on media meant to last.
Stairwells are another great place to put up signage. People often use stairwells as a shortcut, so make sure they know that your school rules still apply. You can also use stairwells to post emergency information and evacuation routes for the buildings in schools.
Restrooms
Best practices for health and hygiene have been strictly enforced throughout the last several years. However, now that we're entering our "new normal," we shouldn't let them go by the wayside.
Ensure that your restrooms are up to code with the correct signage. Well-placed printed media will go a long way in maintaining education in cleanliness in students.
Place graphics on bathroom mirrors in schools to serve as a gentle reminder to students and faculty to wash their hands after using the restroom. Mirrors are excellent surfaces for vinyl graphics since they can endure more significant quantities of cleaning.
Gymnasium and Sports Arena Signage
Athletes and supporters alike will find the sporting facilities at your school to be an ideal setting to display their school enthusiasm. Make use of unused space with ceiling banners to highlight previous titles or prominent graduates. Make sure your brand is seen on the court by designing a floor graphic to your liking. Digital signage in schools can be used to display scores, advertisements, and announcements in these areas. In addition, graphics applied to windows and walls may serve to remind students, visitors, and guests of your school regulations.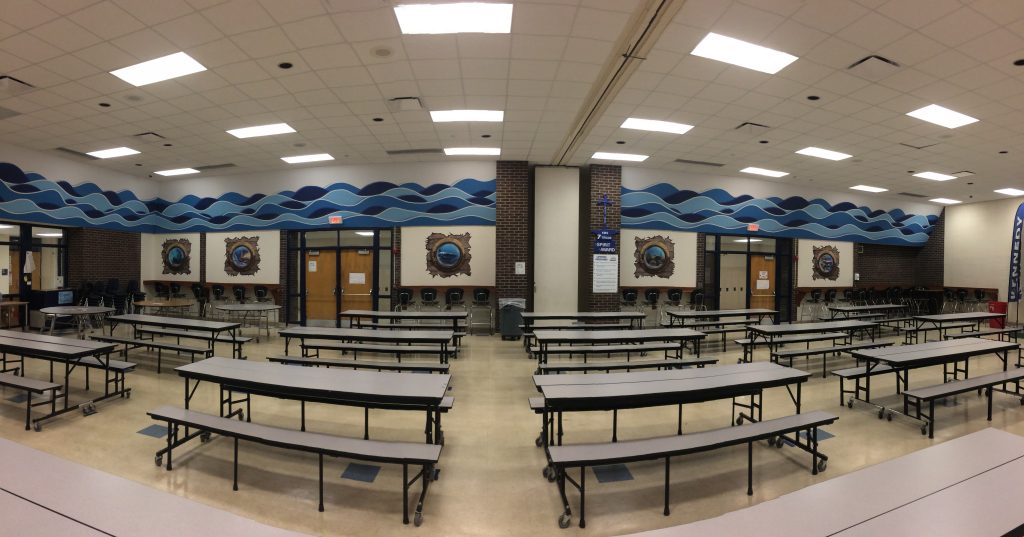 Cafeteria Signage
A cafeteria is a space where any student can relax and socialize with their peers, taking their mind off of the class they just left, so make sure that the environment is comfortable and inviting for students. Schools may use wall graphics to add color and style to these areas and provide instructions or other necessary information.
We know that every school is different and faces its own set of problems. We are here to talk about ways to improve the look of these few areas and any other areas that might need it. All of your students will find it easier to stay motivated and sure of themselves if you promote an education that is safe but also flexible and inspiring, as is one with an integrated signage system.
At Fusion Marketing, We Love Working with Schools!
When you're ready to start working on the visual communications for your school or campus, contact the signage experts at Fusion Marketing. We're here to help!