You Have Finished the Graphic Design Process and Have an Optional Hard Copy of Your Finished Artwork — Now What?
We provide many clients with both digital and hard copies (disks) of their custom designs, logos, and artwork. At this time, we are no longer providing hard copies by default. If you require a hard copy of your logo, you can contact us for more information. We archive all projects but do not under any circumstances guarantee that we can provide you with an additional copy (digital or tangible) should your master copy become misplaced, deleted, corrupt, or anything else. Computers can crash, files can be lost, hard drives can break, and the list goes on and on…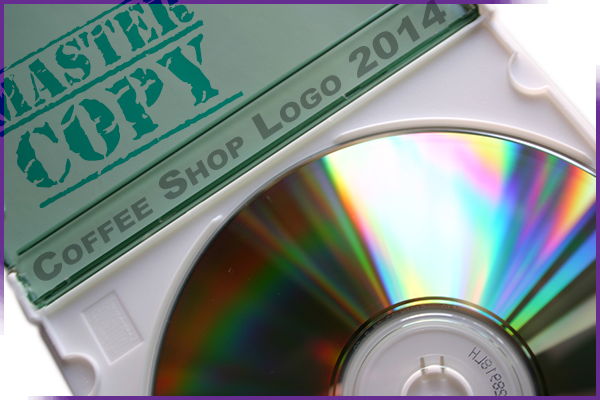 A Few Precautions You Can Take To Ensure Artwork Master Copy Safety.
Copy all of your artwork onto two different locations, like a USB drive and a work computer. Use the new copies to work from.
Back up all of your custom artwork! Create more than one backup if you feel it's necessary! We can't stress this enough. You have spent countless hours (and hard-earned money) on your custom design project. The last thing you want is to lose it forever because you didn't take the time to save a backup copy.
Store your original artwork someplace safe and dry.
Discs kept in a cooler, less-humid environment and not subjected to extreme environmental changes last longer!
Even if you have your artwork backed up in several places, it is essential to remember that once you delete a file, it is almost impossible to retrieve. So think carefully before you hit that "delete" button!

What if You Accidentally Delete Your Artwork?
You can do a few things if you accidentally delete your artwork. First, try restoring the file from your computer's recycle bin. Then, if that doesn't work, try using a data recovery program to see if you can retrieve the deleted file. Finally, if all else fails, you may be able to recreate the artwork from memory or by looking at old sketches. But if you're really stuck, feel free to reach out to us; we can help!
We hope you never have any issues, but if disaster does strike, we will try our best to help however we can.
Do you know someone else needing help with graphic design? We would love an introduction.
If you have additional questions, contact us now.