You're tired of working with amateur graphic designers who don't know how to design, and you want a commercial graphic designer that will help your business stand out.
Hiring a graphic designer will allow you to work with an expert who knows from experience what it will take for a business to succeed in getting noticed. They'll create the perfect logo design, website, brochure, or advertisement that will have people talking about your company! A professional graphic designer is essential if you want to take your business from good to great.
At Fusion Marketing, we're not just a graphic design agency; we're a full service branding agency. We specialize in creating logos, digital marketing, business cards, and other marketing materials for businesses just like yours. In addition, we are here to provide graphic elements and visual identity to best express your brand message.
We will create everything from simple logo designs to complete branding packages, including web design and advertising campaigns—all at affordable prices in this modern competitive business environment.
Our job is to develop the best graphic design plays to ensure that you have a strong brand identity across all platforms, from digital marketing on social media pages to website design. In addition, we will help you strategize your marketing efforts to make the most of your marketing campaign.
Read on and discover the top ten reasons that your business needs a strong company with years of graphic designing and visual communication experience.

Create a Brand Name and an Identity
Your business needs a recognizable brand name if you want customers to remember you. Establishing a strong brand is the first step toward creating an identity for your business. Whether that's through online ads, print advertisements, or just plain word of mouth, once people start hearing your company's name, they'll be able to identify it by its logo.
Fusion Marketing can help make your brand name and identity stand out from the rest with professionally designed graphics that do all of the talking for you. We can create an appropriate logo for your industry and leave customers with a positive impression of your business.
Why Does Graphic Design Matter?
Graphic designs are a matter of perspective that depends on the person. If someone likes art, then graphic design will seem like art. If someone enjoys photography, graphic design will seem like a photograph. To someone who has never seen graphic design before, it is just a mass of colors and lines. 
So, graphic design matters if you know how to look at it from different perspectives. What you are looking for is what you will see. The main reason that this is so important is that graphic design can illustrate the world around us.
Your graphic designer will use this talent to communicate a message or idea, leading to brand recognition.
In modern times, it has become more accessible for people to show themselves off without any words- they only need a few pictures to get their brand message out.
Graphic design also allows a business to express itself in many different ways through different art form techniques. It is easy for people to think of captivating visuals and images to tell a story or create empathy. It's possible for graphic designers with the correct tools to communicate their thoughts efficiently.
Why Graphic Design Is Important
The purpose of graphic design should be to present accurate information to lead one to take action. A graphic designer, therefore, aims at making the message clear and accessible to the target audience. Clarity is necessary if we want people to act on what we are presenting to them. Thus, graphic designers are experts at creating images that capture the attention of various target groups.
No one knows the importance of graphic design like graphic design firms.
Many businesses have survived because of the effective graphic design solutions they received from graphic designers. Therefore, the graphic design company must know how to reach the target audience through digital marketing and brand image.
At Fusion Marketing, we have consistently provided clients with unique design solutions and creative concepts that have created positive brand awareness for their businesses. We specialize in creating logos, brochures, ads, and other impressive marketing materials for companies just like yours. Whether you need one logo or an entire identity program, we provide dependable designs that get the job done right the first time.
A Positive First Impression for Your Target Audience
First impressions, as we all know, are crucial. You want your audience to remember who you are, what you do, and what sets you apart from the competition. If you're going to be remembered, you can't do it with mediocre or poor graphic designs.
On the other hand, if your small business has a poor design, it will be remembered, but not in the way you want. So, to make the best first impression, hire a graphic designer to present your brand in the best light possible.
For your small business to stand out from the competition, it is vital to create impressive marketing materials with striking graphic designs. To create a great first impression, hire an expert graphic designer to help you give your company a personality and make sure that customers will remember who you are while making good use of digital marketing.
The goal is to create visual assets consistent with your business's personality, values, and goals.
You can attract new customers by giving potential clients something to remember about your brand when they're on the fence between choosing you and the competition. A visually appealing graphic design can mean the difference between gaining a new customer and losing one.
Remember, you want your logo design to create awareness and communicate ideas about your brand along with a lasting impression.
Saves Money in the Long Run
Hiring a company that offers graphic design services gives you a professional-looking, stand-out product that will help your business grow. Therefore, it can save you money in more ways than one!
The price of hiring an amateur is, more often than not, more than the cost of a professional. In most cases, if you are not impressed, you'll have to pay them to redo what they've done, which will take even longer. A professional graphic designer will know what you're looking for and won't waste your time or money.
When you work with an experienced company that offers graphic design services, they'll create a logo or image for your business that reflects what your business needs on a personal level. No more wasting time going back and forth over ideas that won't do what you need them to do. Instead, when you describe your vision, a graphic designer will have prior knowledge of what elements fit your brand. As a result, you can avoid having them create something that doesn't reflect your company's image and would be costly to have redone.
Potential customers come from everywhere. When potential customers see a well-designed image for the first time, they'll remember it. A properly designed logo will allow your customers to instantly recognize what your company does and how you are different from the competition.
A company specializing in graphic designs knows what it takes to make a business memorable and give clients something they can share online and in the field. Meaning that many future clients will be coming through your door, making up for any small impressions it may have cost you in the long run.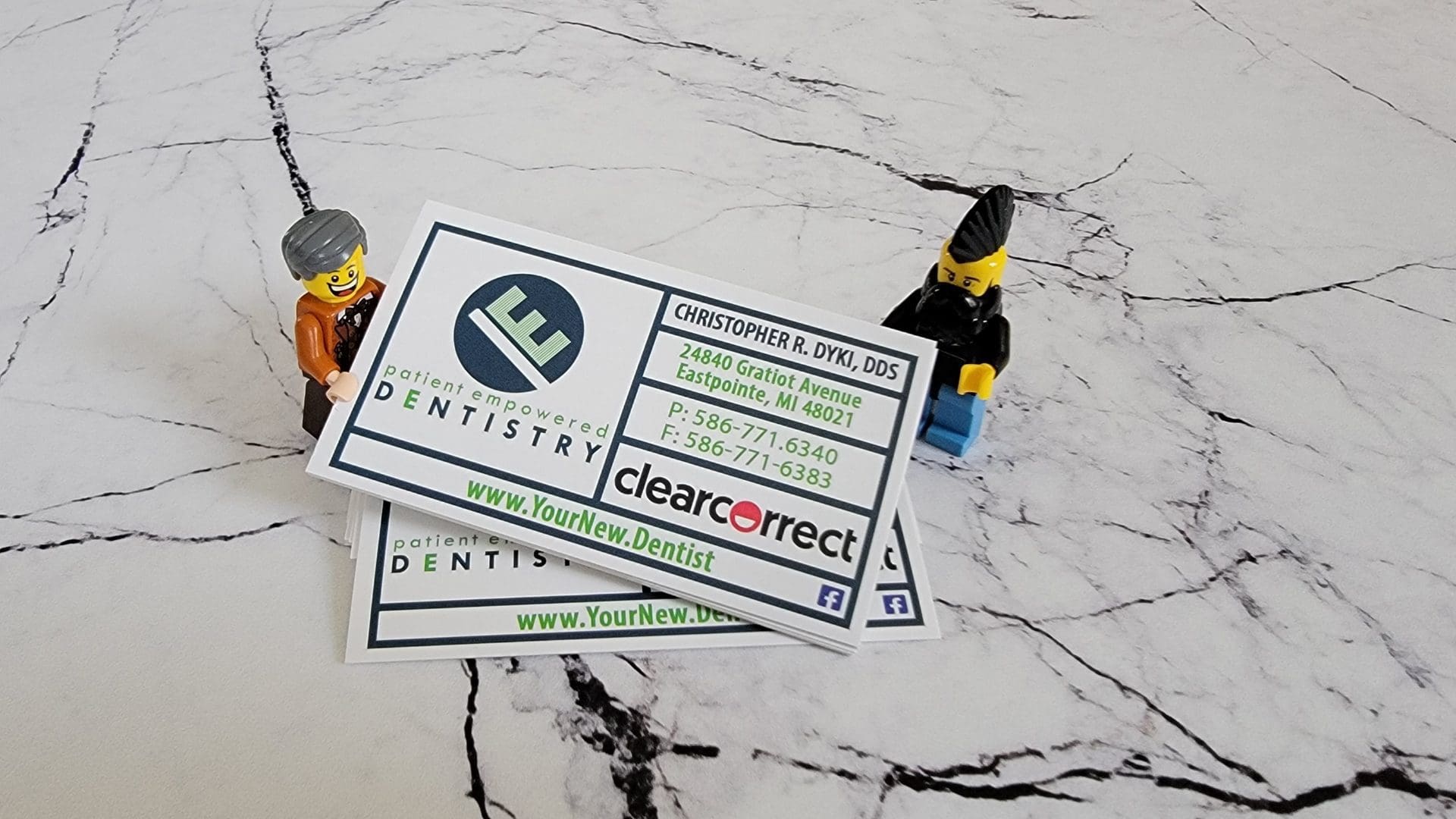 Storytelling
Graphic designing is more than just the artist who puts together your logo and colors. It's about bringing a story to life, creating an account that will resonate with your target audience.
Graphic designers are innovators and dreamers. They're constantly thinking outside the box, coming up with new ways to bring your business to life, all while staying true to your brand standards! Creativity is essential for a graphic designer because telling the story of your business is the main focus.
A good graphic designer will pay attention to your needs and then find new ways to incorporate those needs into a story that sells your product or service. First, they will gather all of the correct information about what you do – how does it make people's lives better? What kind of person would use it or wear it? Who are your competitors, and where do you want to be in five years? Then, a graphic designer will work together with you to create something that communicates in an instant.
At Fusion Marketing, we specialize in designing professionally crafted logos and other marketing materials for businesses just like yours. Our expertise is in telling unique brand stories through creative logos, websites, brochures, catalogs, and ad design. In addition, our company will make sure you have the tools you need to succeed and ensure you'll get the best results!
Your Ideas Aren't as Good Because You Don't Think the Way a Graphic Designer Does
A graphic designer's primary skill is the ability to think visually. Without this skill, it is impossible to convey an idea or concept in a single picture properly. Your views are essential to the success of your business. Still, they may be hard for others to understand if you don't think visually. Likewise, if potential customers can't grasp your vision, they will not buy into it.
For your business to grow, it must differentiate itself from its competition—the best way to show that differentiation is through graphic designing. People remember what they see before recalling what they read or hear. So you want your brand image at the forefront of their minds when they are ready to make a purchase.
A graphic designer can create the perfect image that piques interest and draws your customer in by being creative with colors, shapes, sizes, lines, spacing, and font styles. They can also help you see what may not be readily apparent because they have experience creating designs for other businesses. This expertise enables them to offer valuable insights into how your business can best convey its message, insights that you may not be privy to because you don't have a background in graphic design.
Their Consistency Adds to Audience Memorability.
Your logo is the face of your company; it's what viewers will remember. Without consistency, an organization may come across as disorganized or lacking personality; when everything looks like something else and half-finished, they may appear unprofessional. A designer maintains order during this chaotic process and brings visual cohesion to a company's image. In addition, a memorable and distinctive logo allows viewers to easily associate a company's visuals with their name, resulting in increased brand awareness and higher sales.
A logo isn't just something pretty for show; it is a visual representation of what a company stands for and what it wants to be recognized for. A designer will lead the process of identifying and reflecting a company's values to create a consistent image that works across all marketing materials, including business cards, websites, social media posts, posters, and more. Consistency across all boards adds value to your company.
Graphic Designers: Masters of a Lot of Difficulties
Bringing a concept into reality requires skill and creativity to solve problems, sometimes with limited resources. They have experience making all kinds of materials look cohesive and attractive; they can organize information visually, so it is easily and quickly understood; they should know the latest technology because of their commitment to keeping up with current trends.
Many things could go wrong if a graphic designer fails to carefully and skillfully develop a design to meet all of the client's needs. However, having said all that, business owners who are not educated in this specific industry may find it challenging to know what makes an excellent designer.
One mistake that many businesses make is to think they can do it themselves. While this might appear to be a good idea, most people have no experience with graphic design. As a result, they will likely lack the knowledge required to create compelling compositions.
It takes more than a good eye to make great graphics. It is essential to know the different colors and their meanings to get the desired effect on your final product. Knowing how typography affects psychology can help you choose appropriate typefaces or fonts for specific audiences. Understanding color theory will allow you to create harmonious color schemes without relying on randomness. These are all important aspects of graphic design to which the untrained eye is often blind. Yet, they also happen to be among the most important to consider to create a successful design.
Time Is Valuable to Many People and Essential to Many, Many Others
For business owners, time is among their most important resources. So why pay the price of a graphic designer? Because the money that you invest in your image will save you a lot more than money in the future!
Hiring a professional graphic designer will take the heavy workload off your hands so you can do what matters now. Instead of wasting hours on research, design strategies, or even worse – executing them – you will be able to stay ahead of your competitors by focusing more on marketing & sales.
An investment in your image will pay for itself quickly and massively increase the ROI on future ad campaigns! It is crucial to understand because the quality of your graphic design directly impacts the growth of your business, and we're guessing that you want as much growth as possible!
Why Should You Work With Fusion Marketing for All of Your Graphic Design Needs?
At Fusion Marketing, we will create a professional graphic design every time for your company, website, or advertisements quickly and at an affordable price – so you can keep working on the things that are important to your business!
We design more than just pretty pictures; we pay special attention to the success of your company. That makes a difference in the quality of design we deliver. We are convenient, flexible, and talented – all without breaking your budget! In addition, we take pride in providing excellent customer service, and we will make every time you hire us stress-free. Finally, to maintain effective communication, we will listen to your ideas. Our designers will research and learn about your industry to ensure you have an optimal design.
We've covered a lot of ground in this article, so let's make it easy for you to remember. The key takeaway is that graphic design can be an integral part of your business and should not be ignored. You may think you don't need a graphic designer because you have good ideas or are great at drawing. Still, if you want people to notice and buy what you're selling, it pays off to go with the professionals. If any of the points we've listed resonate with you, get in touch today! With our team by your side, we'll work together towards making sure your brand has the best chance possible when going head-to-head against competitors.