For this holiday season, there are many things you can do to boost sales at brick-and-mortar locations and generate online sales with New Year marketing promotions. You will want to incorporate traditional marketing and digital marketing, such as online marketing and social media posts, along with out-of-the-box thinking to attract customers and generate brand awareness for New Year's marketing ideas.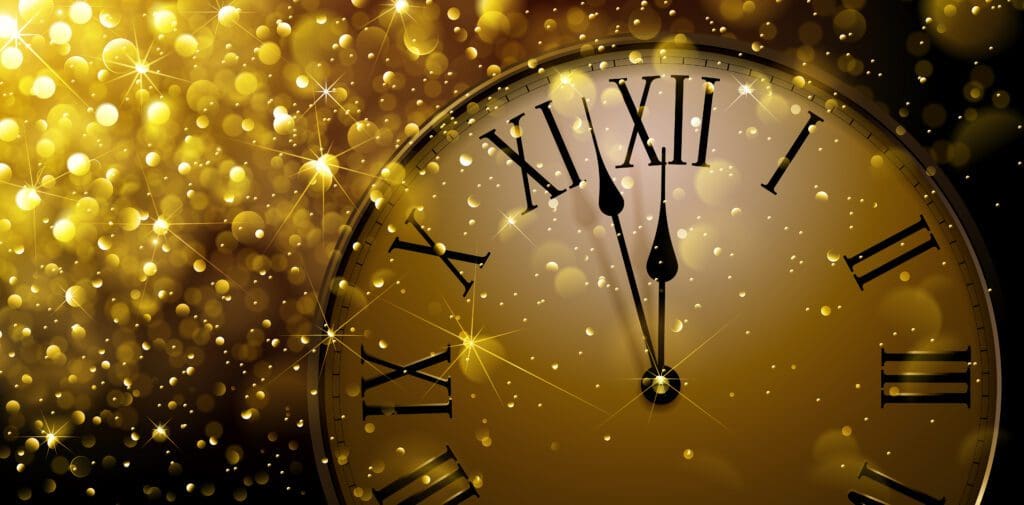 Read on for New Year's Eve marketing ideas!
Run a contest on social media where customers submit photos of themselves wearing festive hats or other New Year's theme outfits to their New Year's Eve party.
One new year marketing idea is to offer customers excited about going to an NYE party free party favors sporting your logo such as noisemakers, hats, champagne flutes, etc., when they make a purchase.
Create special offers or discounts for customers who visit your business during your holiday marketing campaigns if they're willing to write down their New Year's resolutions and post them in your store. This will help your brand's image and increase brick-and-mortar presence by getting your brand noticed for caring about loyal customers. You should take any opportunity to increase brand loyalty!
Small business owners may want to host a New Year's Party theme day at your location. Invite customers to attend and bring their holiday shopping spirit to win cool prizes.
Ring in the new year by decorating your store windows with festive New Year's-themed displays and posting them on social media pages.
Sponsor Uber or Lyft rides for people out celebrating at New Year's Eve parties and need a safe way to get home.
There are many other New Year's marketing options- these are just a few suggestions to help get you started! Whatever you do, make sure your New Year marketing ideas are festive, fun, and family-friendly so that everyone can enjoy the New Year's celebrations while you gain repeat customers and increase customer holiday purchases for local businesses with a brick-and-mortar store.
If you are looking for more holiday marketing campaign tips, including more New Year marketing ideas, check out this article!