In 2022, podcast marketing will include many different tactics. These tactics will help businesses connect with their target audience and achieve their desired results.
Podcasts are a great way to get your message out to the masses while still controlling how it is delivered. In addition, they offer an intimate connection between host and listener, which can be difficult for marketers to find in other mediums.
In this article, we will discuss some of the more popular strategies you can use when coming up with podcast marketing tactics.
Banner Stands
An excellent example of a podcast marketing tactic growing in popularity is banner stands. What's great about banner stands is that they can be placed in high traffic areas, such as at the front of booths at conventions. As attendees walk by your booth, they will see your podcast title and logo design.
Putting your logo design and website out there for people is a great way to invite guests to form a new audience. This tactic will make you stand out more than others in the online community and gain new subscribers for your podcast episodes.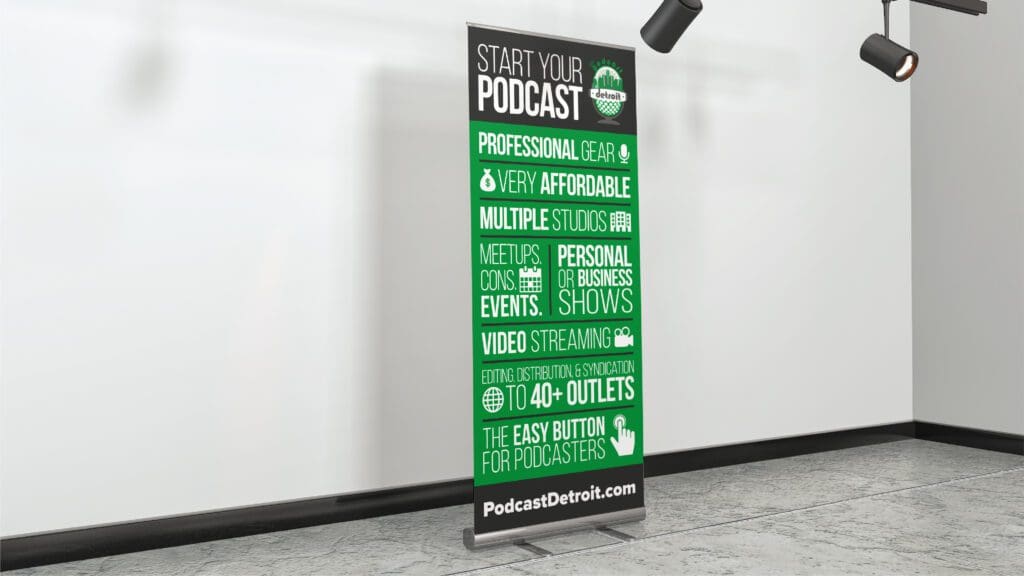 Business Cards
Another popular podcast marketing tactic is to create and carry a business card for your platform. There are a couple of different uses for these. First, you can use them to promote your podcast content by handing out your cards to people you meet in real life and sharing your websites and social media accounts on the back.
Not only that, but if your logo designer has excellent design skills, some companies may want to put all of their business elements on a business card that doubles as a sticker. In that case, people will put it somewhere that other people can see it, bringing you more site visitors to view your podcast episodes. Stickers are another great advertising and marketing tactic.
Social Media Promotion
In 2022, podcast marketing also includes promotion via social media sites. If you have a large enough audience, tons of other users will follow your brand because of your great content and dependability.
Make sure to write posts on multiple sources regularly so that you can target a wider podcast audience! Take advantage of your website to write blogs. If you are posting something to your Instagram account, make sure to share it with your Facebook platform and Twitter account while you're at it. Consistency in posting to your community through your social media accounts builds trust for your podcast and your brand!
Logos
One of the more popular podcast marketing tactics in 2022 is having a great logo. Creating a well-designed logo for your business can help your marketing stand out to an audience. It's essential that your logo stick in the minds of the podcast audience you're aiming for.
Don't be afraid to spend a little extra time or money to have your logo fine-tuned! The finished project will ensure that it represents your business in the best possible way.
Cover Art
Cover art can help with branding as well. It will speak for itself if you have attractive cover art, and people will want to check out what you have to say.
Shirts
Another podcast marketing tactic in 2022 is creating shirts with your logo on them. Creating shirts with your logo will make your audience feel connected to your brand in many ways.
For example, you can customize shirts for your family and friends so they can easily help with advertising your podcasts. Another great idea is to create shirts with your logo on them and give them out to people in real life to promote your podcasts. If you already have listeners, giving them a shirt can make them feel like part of your team!

Photo Props
Another podcast marketing tactic is using photo props. Having a great backdrop for your next promotional picture (whether that be an individual or a group shot) can go a long way toward attracting listeners to your brand and business. You can post the pictures from the shoot on your site, Facebook, and any other platform you may use. You may even want to devote one episode of your podcast to document the shoot for your users!
Websites
Another critical element of podcast marketing in 2022 is having a website. If you have your own web domain, it will be easier for people to connect with you and give them more information about what they need to know about your podcast content.
Using the tools on your sites, such as playlists, links to the listen notes site, and blog posts, can be helpful as your audience can access your website for engaging with other resources while they are waiting for new episodes of your podcast.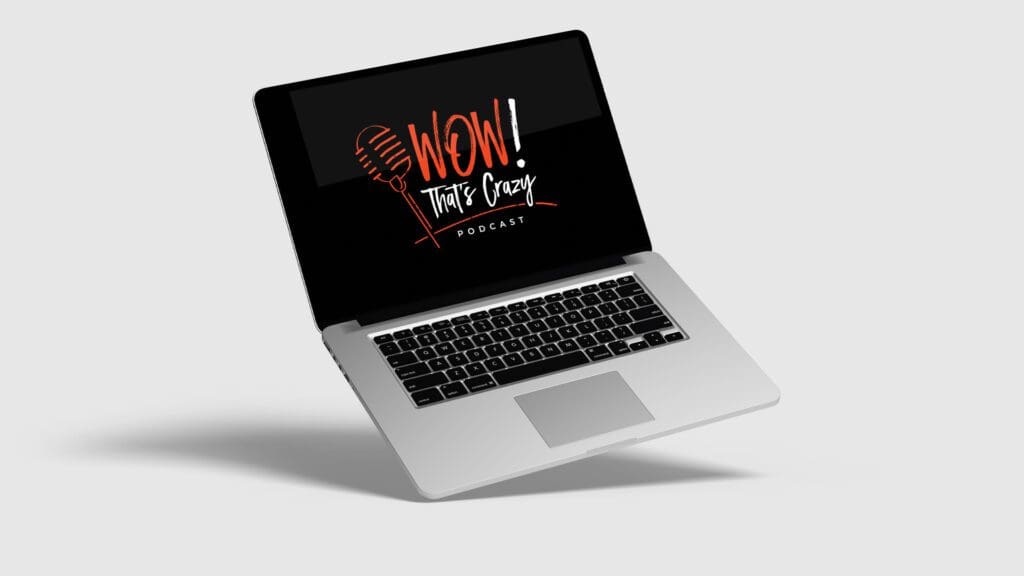 Fusion Marketing Loves Working with Podcasts!
Fusion Marketing has been around since 2013 and has seen massive changes in the world of marketing. We've worked with many podcast artists to take their ideas and create fantastic logos for their podcasts. Check out this article on podcast Q&As if you're currently thinking of jumping into the world of podcasts.
Contact us for a quote today to see how we can help your podcast grow!