Nowadays, digital marketing reigns supreme for most businesses. This is because it tends to be cost-effective, and it's hard to ignore the fact that most people do their research and shopping online these days. 
But, there is still something to be said for grassroots marketing efforts, especially when it comes to products. There will never be anything quite like being able to hold something tangible in your hand, no matter how small or "insignificant" it might seem. 
One of the best forms of marketing that never goes out of style – sticker marketing. 
Sticker marketing continues to be effective for a variety of reasons. Stickers can go anywhere, they instantly create brand awareness, and they are a cost-friendly way to give your customers something tangible. 
Because digital marketing is so popular, stickers can actually help your marketing efforts stand out. By today's standards, stickers are unique and unexpected. They can be made to fit your custom designs and showcase your brand and your message for years to come. 
So, are you convinced that your business needs to jump on board with sticker marketing? Great!
Now, you just have to know where to get them made and what to expect. Thankfully, at Fusion Marketing, we've got you covered.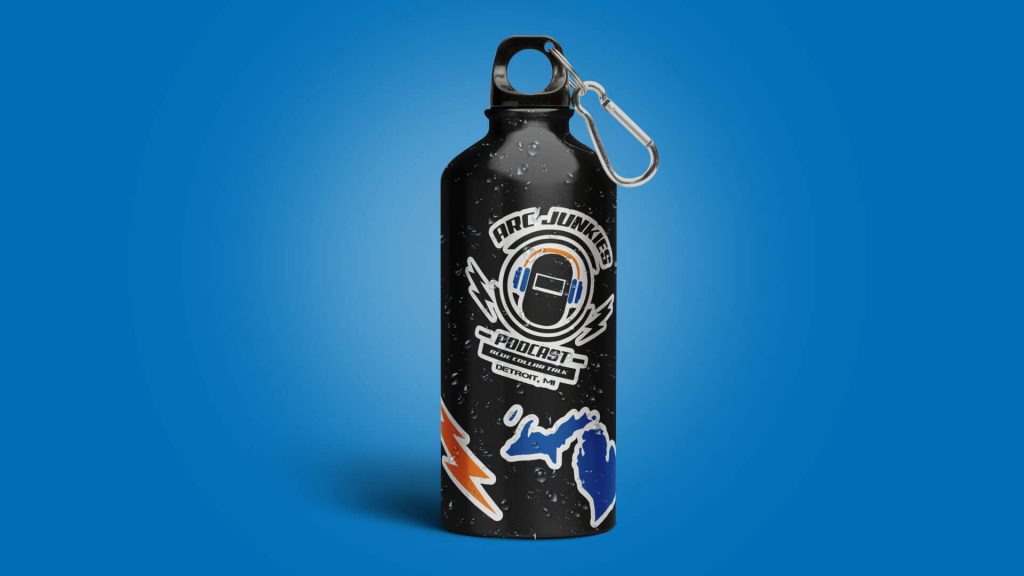 Knowing the Type of Stickers You Need
Not all stickers are created equally. So before you place an order or look into sticker marketing, you'll need to have a better understanding of your needs and how you plan on using your stickers. 
Almost all stickers are made from vinyl. But, when you're investing in vinyl graphics, you'll need to ask yourself a few of the following questions: 
Where are the stickers going to be used (inside/outside)? 

Which colors will show up with the most vibrancy?

Should you choose matte or gloss? 

Which type of vinyl will you need? 
Feel free to contact us at Fusion for more information about the different types of vinyl and what you might need for your specific stickers. Doing your own research on materials and cuts can also help you make a more informed decision before placing an order.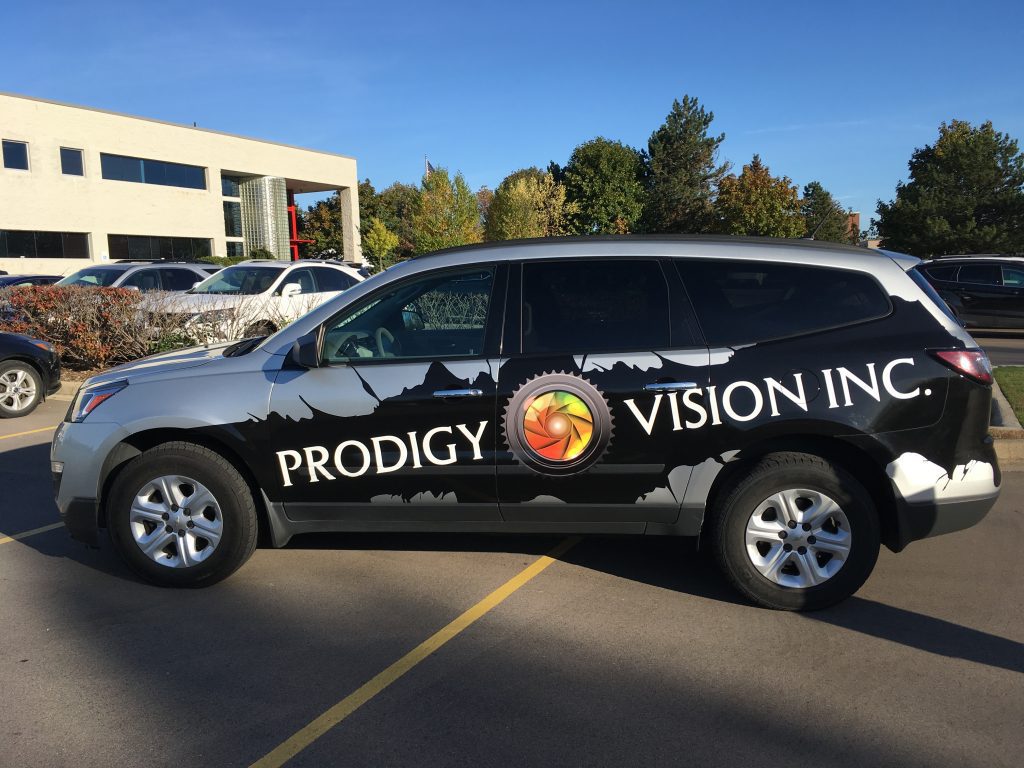 Where Can Stickers Be Used?
Stickers can be used almost anywhere, which is one of the reasons sticker marketing is so effective. For example, you can include small stickers in customer orders as a small token of appreciation. Then, your customer could place that sticker on their laptop, a water bottle, etc., and it's instant word-of-mouth advertising for your business. So, a little "free gift" can go a long way. 
Of course, there are plenty of other options when it comes to sticker placement, including: 
Window graphics

Truck lettering

Fleet graphics

Wall murals

Signs

Vehicle wraps

Boat names
Knowing where you want your sticker(s) to go will make it easier to design them, know the materials you need, and better understand how they will look for that specific purpose. 

Is Sticker Marketing Effective? 
Getting custom stickers made is an awesome option for small businesses or start-ups because they are extremely cost-effective, especially compared to many other marketing strategies. Most stickers only cost a few cents each to make, and if they are used correctly, they can work as a "living" advertisement wherever they are placed. In reality, that means they could end up making your business money. 
Stickers are also a great way to cross your marketing platforms. For example, you could give away stickers that also feature your business' website on them, as well as your social media accounts. Then, when someone goes to your site or starts following you on social media, you've gained a new audience member that you may not have had otherwise. 
If you have your information on a sticker that gets placed somewhere in public, someone who has never even heard of your business might be intrigued and go online to see what you're about. While your stickers shouldn't be crowded or overloaded with complicated information, keeping things clean and concise will attract people and make them want to learn more. 
Finally, if you start to become known for your stickers, you can sell them instead of just giving them away. This is where it becomes imperative to work with a graphics design team. Making sure your sticker is a direct reflection of your brand is important. It should be colorful, creative, unique, and easy to identify in a matter of seconds. Because stickers are so innovative in today's digital world, creating several campaigns with stickers can be a great way to get your business noticed. 
That creates demand, which, in turn, will make your stickers profitable.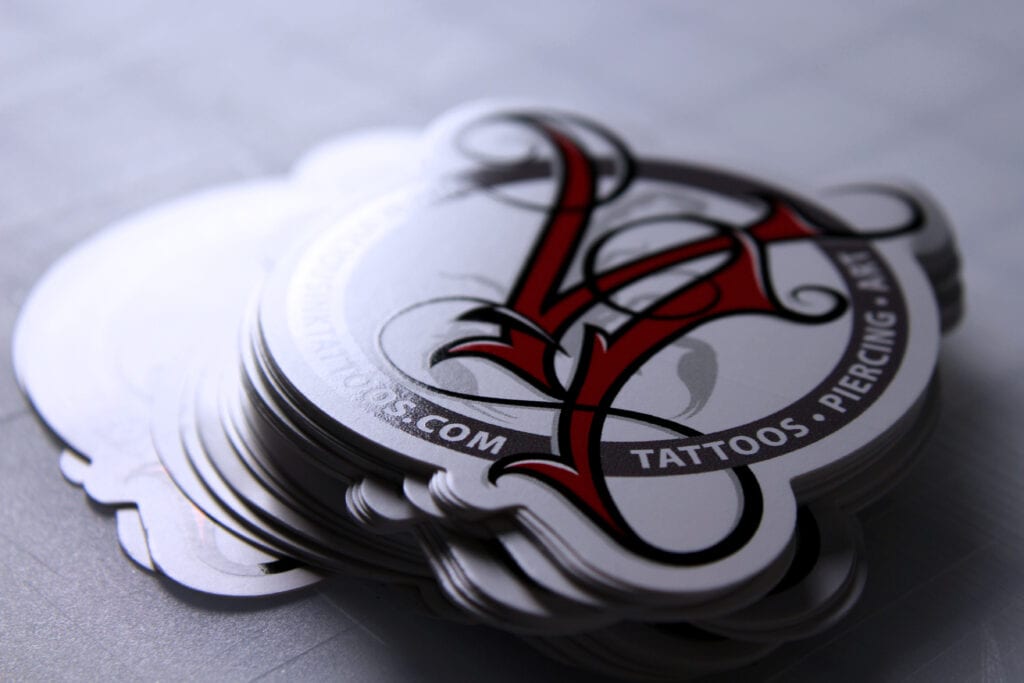 Choosing Fusion Marketing for Your Custom Stickers
At Fusion Marketing, we specialize in stickers just as much as we're pros in the digital world. We believe in a lot of old-school efforts that are making a comeback for good reasons!
Feel free to request a quote today if you're interested in ordering custom stickers. We can help with everything from the initial design/concept to mass-producing as many stickers as you need. 
If you're considering larger vinyl cuts, like car wraps, we can even help with the installation and removal of any old vinyl you might have used before. Unfortunately, even though sticker marketing is increasing in popularity, you can still be left in the dark by some companies claiming to offer quality products. 
Instead of going for a "quick fix" with your stickers, choose a company with a passion for cut vinyl, so every sticker you order will be as perfect as the one before. We love forming lasting relationships with our clients and customers. So, once you order custom stickers once, we'll be happy to work with you again as your needs change and grow with your business. 
Now that you've seen the benefits of sticker marketing and know a bit more about the process of vinyl cutting let us work with you to create custom stickers that will provide an accurate, eye-catching depiction of everything your brand represents.