Four Seasons Metro Detroit – Rob's Business Cards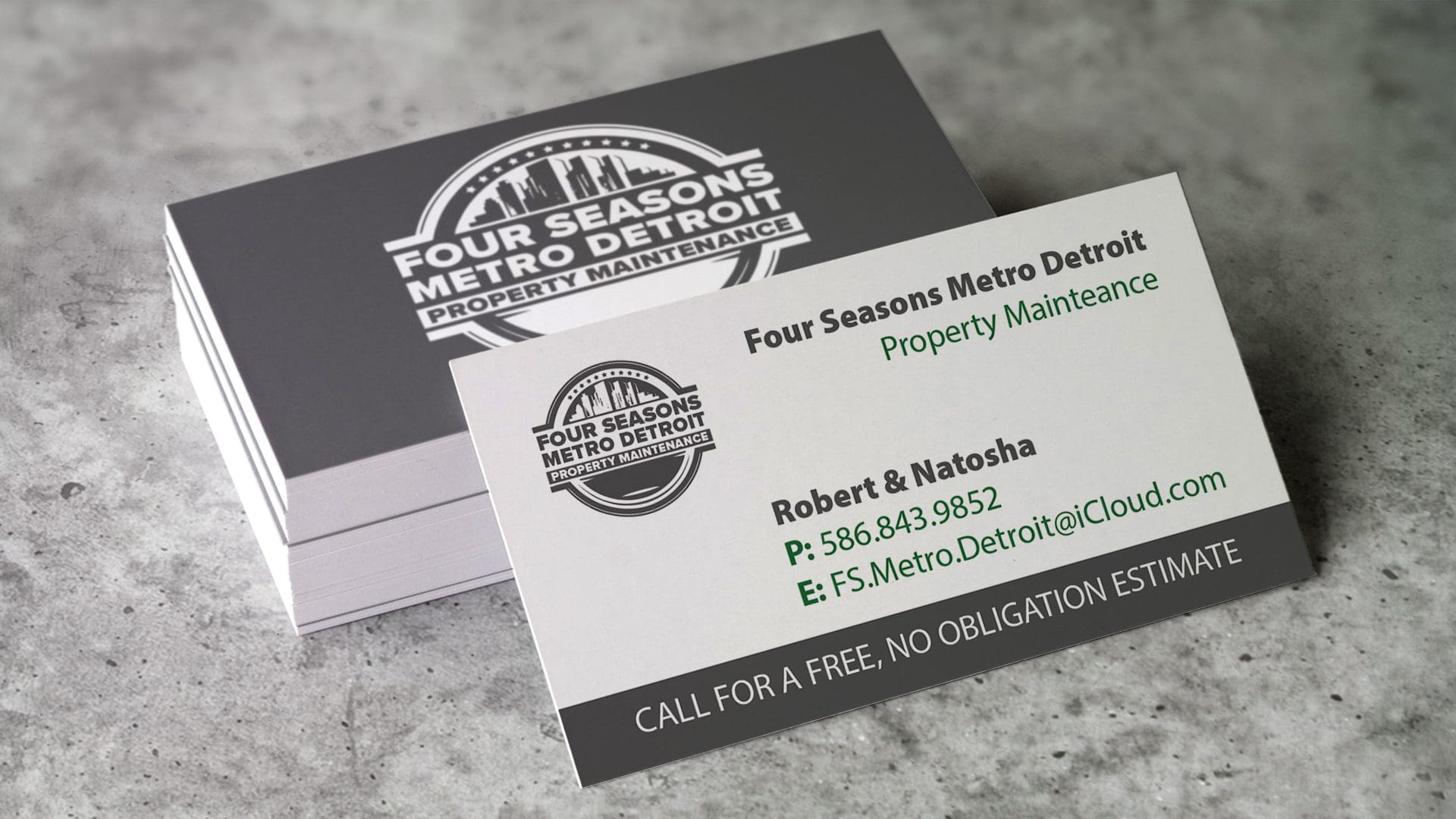 Rob from Four Seasons Metro Detroit requested that John specifically design his business card because they are childhood friends. John took it a bit further and polished their logo and colors, helping them to build a solid foundation to build from. Rob fell in love with the first proof.
Like what you see?
 Have a new project coming up? Looking for a partner that's interested in finding solutions? Are you ready to start standing out from the competition?