Great Lakes Advocates – Staff Business Cards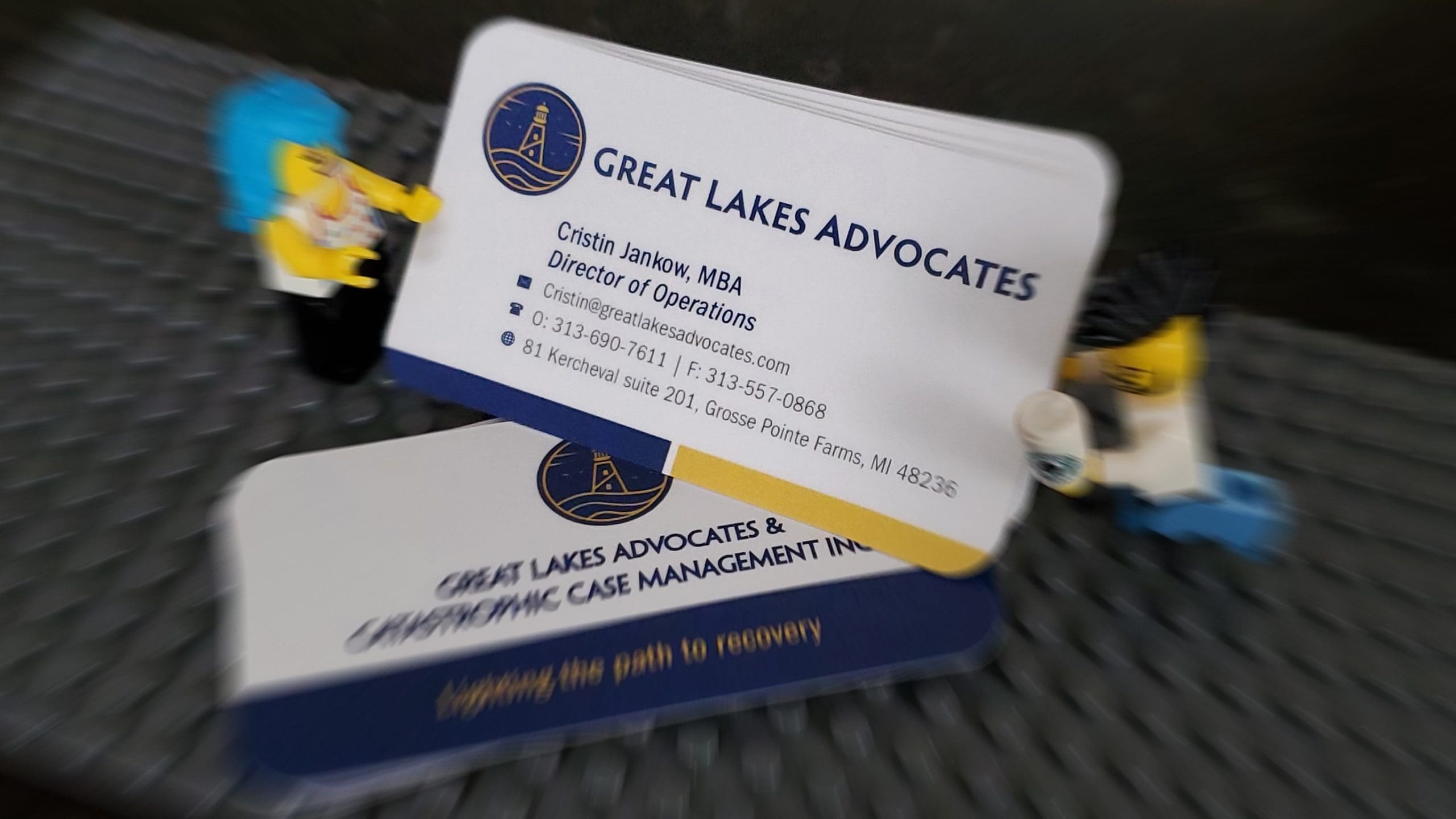 So Great Lakes Advocates or GLA as we call them for short was in the market for a new set of business cards. They saw another card we designed and produced. They asked if we could develop something within the same theme for them. Their card follows the brands style and ties into their new logo nicely. Produced on a 16pt cardstock with 3mil gloss laminate on both sides, making the cards a whopping 22pt thick! Pictured are some artistic photos with Lego John and Lego Shay.
Like what you see?
 Have a new project coming up? Looking for a partner that's interested in finding solutions? Are you ready to start standing out from the competition?