Johnny Blacks Tattuesdays Poster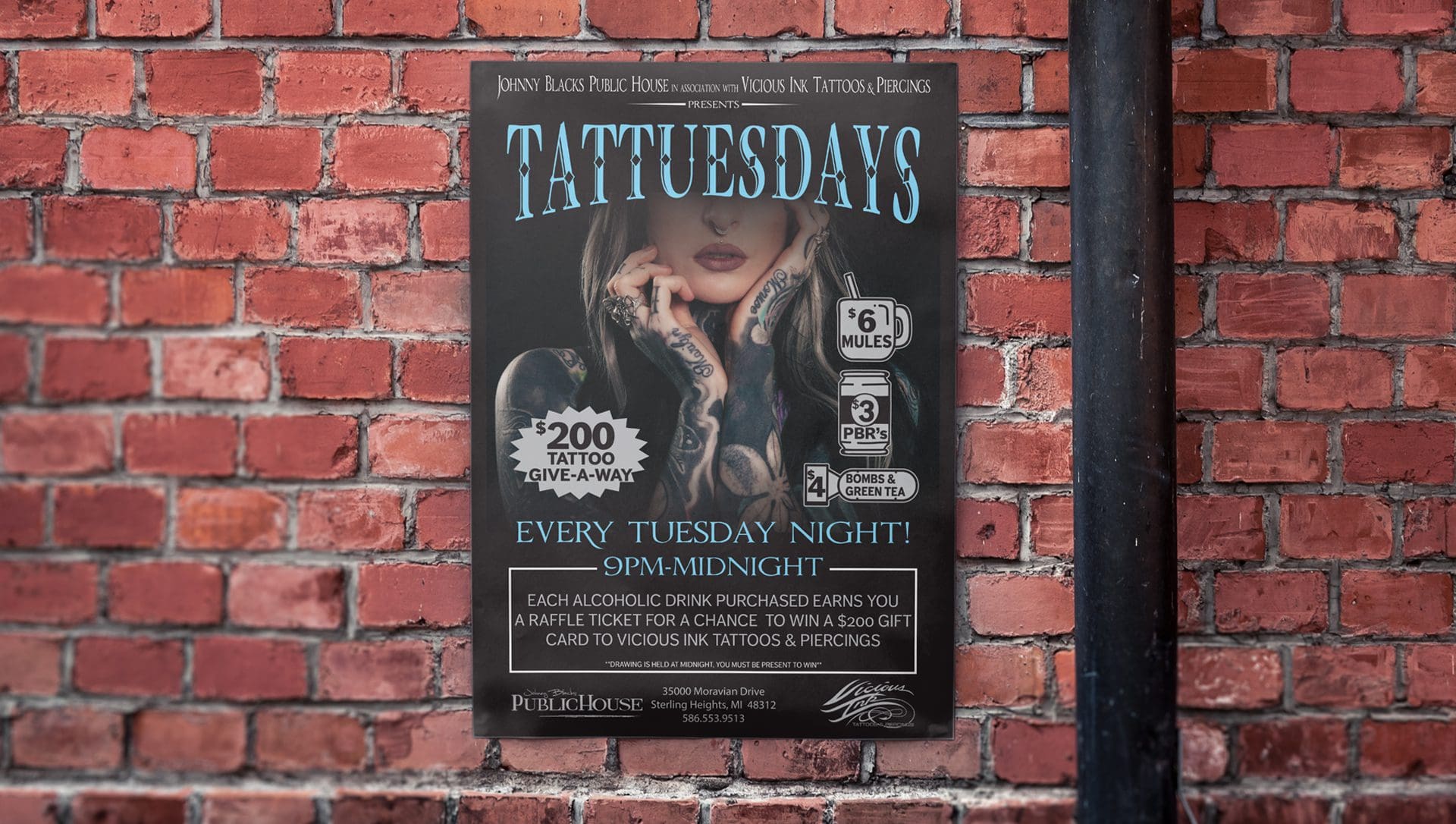 Johnny Blacks in partnership with Vicious Ink Tattoos reached out for a hand producing their newest event, Tattuesdays. We took their artwork and produced double sided posters on a 16pt cardstock. The posters were displayed at the public house and at the tattoo shop. Seeing as they were 2-sided they worked perfectly on windows and glass doors. We are sad to say that we did not win any of the giftcards.
Like what you see?
 Have a new project coming up? Looking for a partner that's interested in finding solutions? Are you ready to start standing out from the competition?