Kreative Body Werks – 2020 Gratiot Cruise Flyer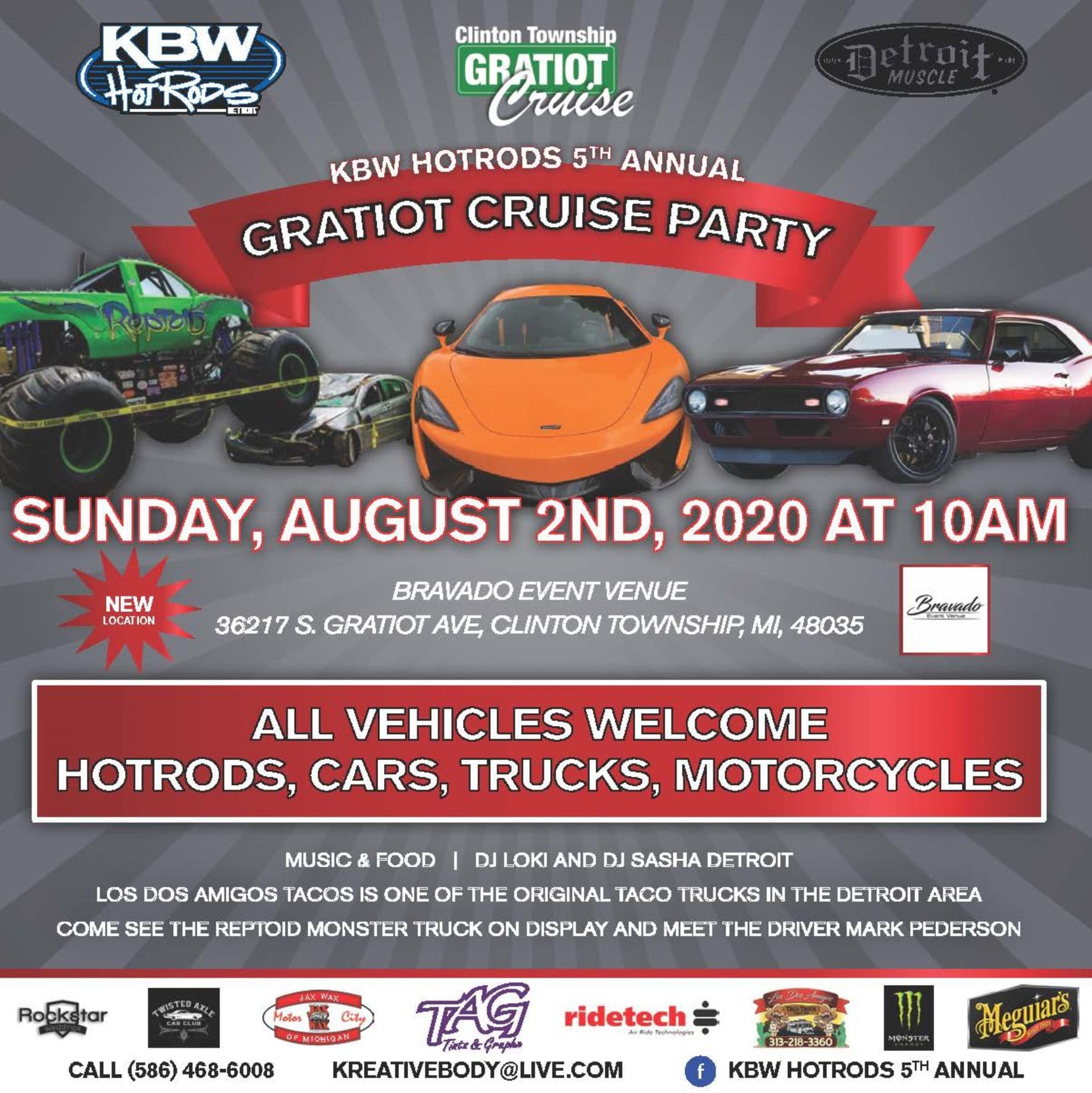 Another Gratiot Cruise flyer for Kreative Body Werks. We design and produce the Gratiot Cruise Car Show promotional materials every year. Because of COVID-19, we designed a 1:1 ratio flyer for use on social media and will not be printing any.
Like what you see?
 Have a new project coming up? Looking for a partner that's interested in finding solutions? Are you ready to start standing out from the competition?