Lights Out Window Tinting – Business Card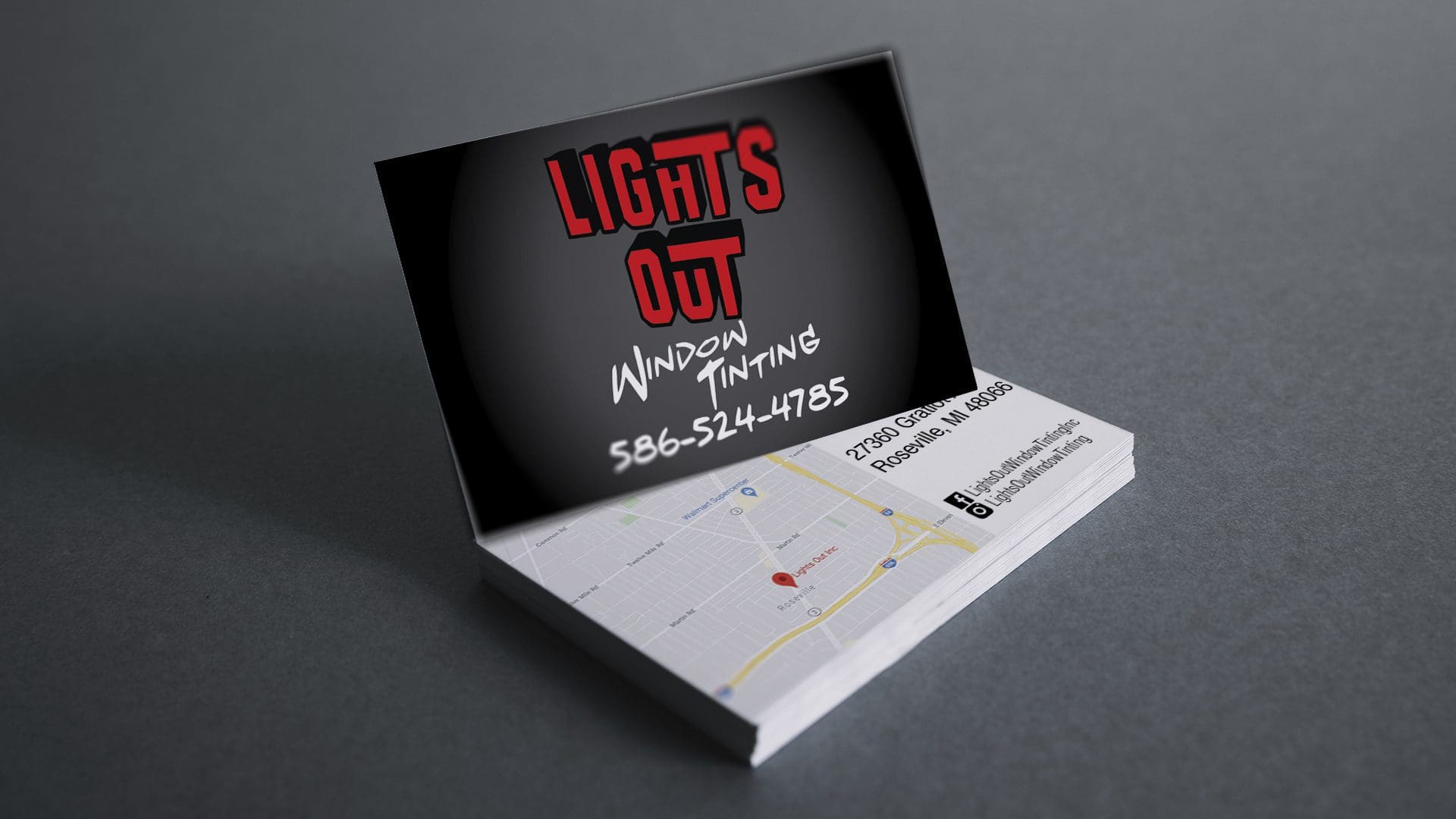 The fellas over at Lights Out Window Tinting were in need of some new cards that needed to cover all the basics that a card should have. In addition to their contact info we incorporated a map as a bonus -after all, a lot of people are visual learners. As for the cards themselves, we used a popular and affordable C2S (coating on two sides) 16pt cardstock. The cards are the perfect balance between luxury and cost.
Like what you see?
 Have a new project coming up? Looking for a partner that's interested in finding solutions? Are you ready to start standing out from the competition?