Nicks Barbershop – Jenni's Card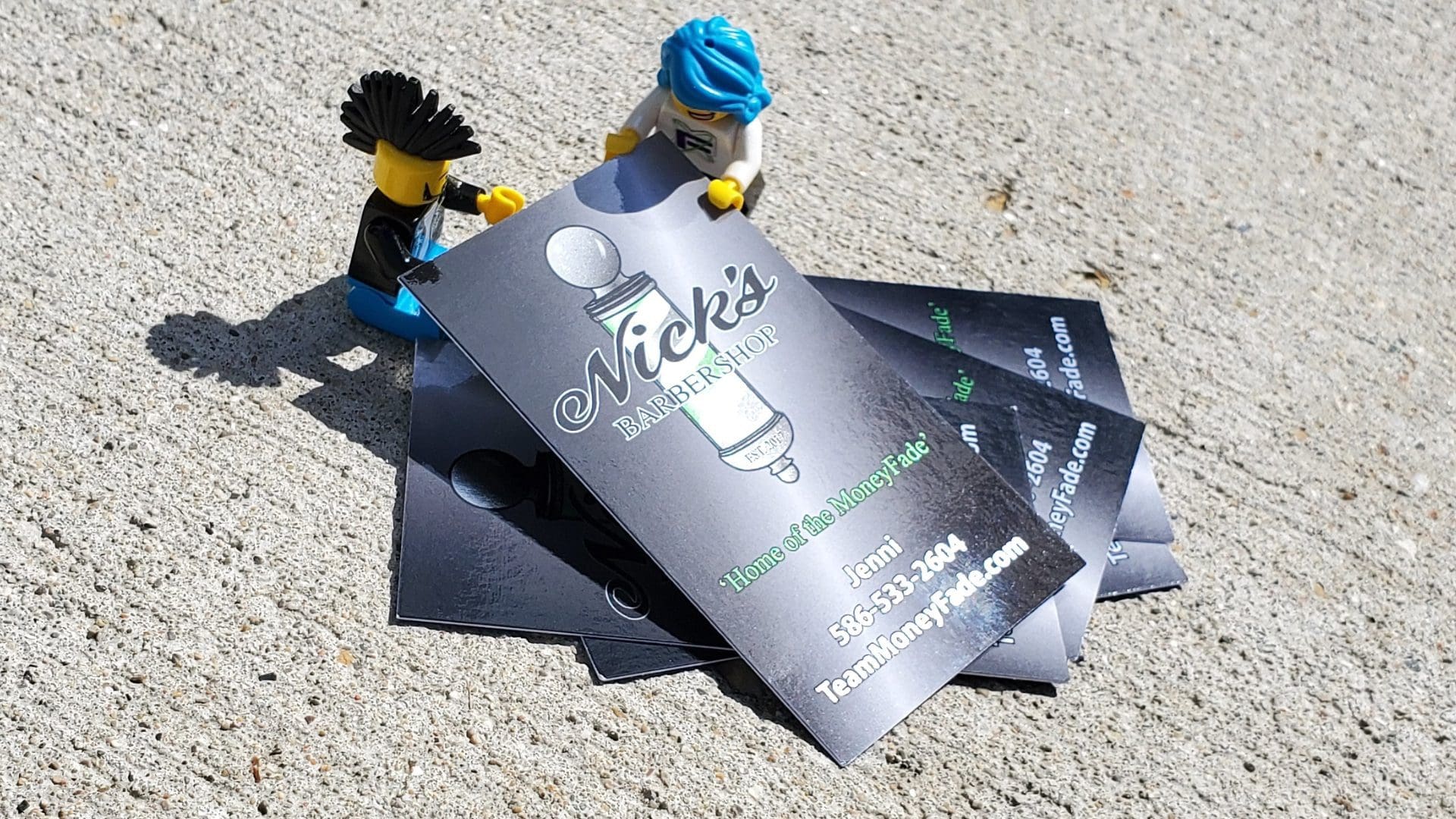 Jenni from Nicks Barbershop needed a new set of cards. Something to help her to outshine all the other barbers. We helped her do just that. We designed an Akuafoil card. A layer of foil is strategically laid down, followed by a full CMYK print on top. This allows multiple colors and gradients to be created at a fraction of the cost of traditional foil applications. Unfortunately, pictures do not do the cards justice.
Like what you see?
 Have a new project coming up? Looking for a partner that's interested in finding solutions? Are you ready to start standing out from the competition?