Christmas day isn't a day that most stores keep their doors open, but that doesn't mean you can't make sales on the holiday!
When everyone finishes opening Christmas gifts and the gift cards are piling up waiting for purchases, forget after Christmas sales! A Christmas Day Online Sale may be just what you need for your Christmas campaign, bring a little holiday cheer for Christmas shoppers and increase holiday sales for small businesses!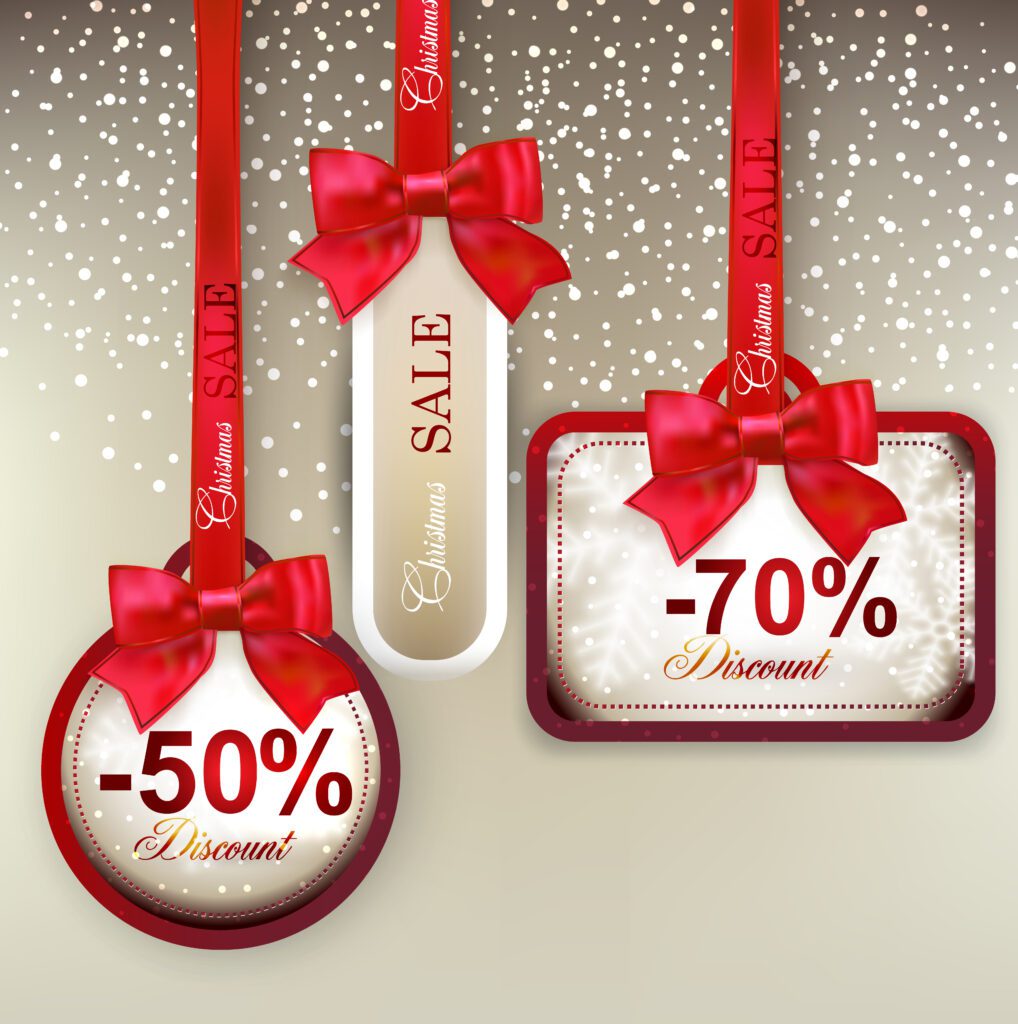 To get people excited about your holiday shopping or your online sale, read and expand on these ideas for your Christmas marketing campaigns:
One of the best Christmas marketing ideas to boost sales from potential customers during the festive season would be to support local initiatives, partner with a local charity, and donate a percentage of your holiday-themed sales to the organization. Local community recognition will bring you loyal customers for the holiday season and beyond.
Run holiday marketing campaigns where customers post pictures of themselves with their Christmas trees, Christmas shopping, and celebrations, along with a small story about their holiday events. Announce that the most interesting one wins a prize.
You could also host a contest where customers post photos of themselves or their families wearing Santa hats for a chance to win a prize. Make sure to mention the contest in your social media posts and online store.
Another idea is to give out free gifts with purchase or free wrapping service on any late Christmas catalogue orders, Christmas decorations. Offering free shipping for an online business or gift bundles for a small business are great ways to get attention.
To get more organic local marketing during the Christmas period, and encourage customers to join in on the Christmas spirit, gather your employees and go door-to-door Christmas caroling! Online ads and Google ads can only do so much locally. Get locals to see your business as part of the community!
Offer a gift-wrapping service for not only your products but anyone with gifts to wrap and no time to wrap them. If people are coming into your store to have gifts wrapped, it will help to increase brand awareness and give you a chance to add them to your email marketing.
Run a Christmas marketing campaign on your social media platforms, inviting customers to your eCommerce store. Offer free shipping and other discount codes on holiday merchandise.
Decorate your store with a holiday theme to increase holiday spirit. For example, have a Christmas tree set up and strung with Christmas lights, banners that say "Merry Christmas" or "Happy Holidays," and displays with gift ideas for certain people.
Create an advent calendar of sales for Christmas time! Each day counting down to Christmas, you could open a box and find a new deal. Add Christmas flair by making sure to record the event to use in a social media post and share with any marketing channels you use.
Provide a gift guide on your mobile app or landing page that will give Christmas gift suggestions for those loved ones you're not quite sure what to buy.
Whatever Christmas promotion you choose, make sure to use many visuals to capture your customers' attention by letting them know they are saving money with you during the Christmas season. This will lead to more sales. In addition, people are more likely to respond to an ad or post with a picture! And don't forget to have fun with it – Christmas is all about cheer and good spirits!
If you're running out of ideas for holiday marketing, check out this blog for inspiration!