Logo design is one of the most important aspects of a company's branding. It needs to be memorable, recognizable, and original to represent your company in all aspects and stand out from the crowd.
If it's not just an image, what exactly is a business logo? Why is having a professional logo for your company's brand so important? What makes a great brand logo?
Your company logo tells consumers who you are and fosters brand loyalty. This article explores the importance of a logo and some tips on how to develop a well-designed logo to help convince potential customers that your business is the right business to choose.
What Is a Logo?
The dictionary definition of a brand logo reads, "a symbol or emblem commonly used by an organization to aid and promote instant public recognition." This means that if you have successful branding, when people see your company's logo design, they will instantly recognize it as belonging to your brand.
What Is Brand Identity
Your logo design is the public face of your company. It's what people see, feel, and remember when they think of your company. A great brand logo is one part of a strong identity.
Your logo communicates what type of business you are and what products or services you offer. Your company's message should be clear and concise, quickly grab viewers' attention, and influence customers' emotions. All of these make customers form brand loyalty.
The Power of Cues
Business logos are powerful marketing materials for brand awareness. They act as cues or triggers to remind people about your business or what you offer. A brand logo is important because it acts as a business card when the target audience is out and about.
When people see McDonald's golden arches, they might think of French fries or a hamburger. When they see the Nike swoosh, they might think of sports, Nike apparel, or sneakers. When they're looking for coffee shops, a large portion of America pictures the Starbucks mermaid! There's no way to opt-out of advertisements when logos surround us everywhere we go!
Logos are designed to give consumers quick information about your company and reinforce your brand identity. Successful branding fosters brand loyalty with your company playing on repeat in the consumer's mind when they want or need a product or service you provide. This leads to repeat customers with enough emotional connection to gain your company positive referrals!
Tips for Creating a Successful Logo
A logo is an important foundation of a successful business. It's the very first thing that a potential customer will pay particular attention to when they come into contact with your company. You want them to have a strong first impression and gain an emotional connection with your business. Your goal is that your brand triggers positive recall with each customer.
A logo is vital to help you stand out from the competition and build brand recognition with your customers. The right logo delivers that strong first impression. It sends the correct message so that you are easily recognized, and potential consumers can instantly connect with you over your core values and high-quality products.
Here Are Some Tips for Creating a Logo to Grow With You as Your Brand Grows.
Your logo must:
Be Attractive
A successful logo should have an aesthetically pleasing element. It should look attractive to potential customers, and the visual element should fit the industry that it represents.
Use fonts that are readable, clear, and easy to understand.
Avoid using more than two fonts in one graphic design, as this can make your design look cluttered and unorganized.
Make sure you use brand colors that draw the eye and engender a positive brand image.
Don't use too many colors, or you risk your design looking gaudy or garish.
Don't use bold fonts that will overshadow your company name or image.
Be Meaningful
The most successful logos have a unique design and represent your company's industry in some way. This helps to reinforce your brand message and identity.
To make an effective logo, you should include icons and symbols that reflect on your industry and your company. Familiarity creates trust, so including recognizable symbols in your logo can be helpful.
Suppose you are in the technology industry, for example. In that case, you might want to consider using a digital font or including electric plugs in your logo design.
If you are a manufacturing company, consider using gears as part of your logo.
Try to have a logo that incorporates your company's name. This will help people identify your brand more efficiently and associate it with your services or products.
Be Creative
The best logos are creative, original, and stand out from the competition.
Try to avoid using any clichés. Think of creative ways to represent your company and industry in a design that will capture your target market's attention and have them instantly ready to connect your logo with your business or services.
Remember that some images are more universal than others. For example, an image of a sun rising over a field of wheat might suggest different things to different people. But an image of a shampoo bottle would be recognized worldwide as a representative of the personal care industry.
Paying attention to detail is essential when designing a logo. Every design element should work together to conform the entire narrative into a cohesive finished product.
Be Unique
A good logo should be memorable, but not a cliché.
Creating a design that is too similar to an existing business can confuse customers and hurt your brand.
You don't want the public to see another brand with a similar logo and think they're yours.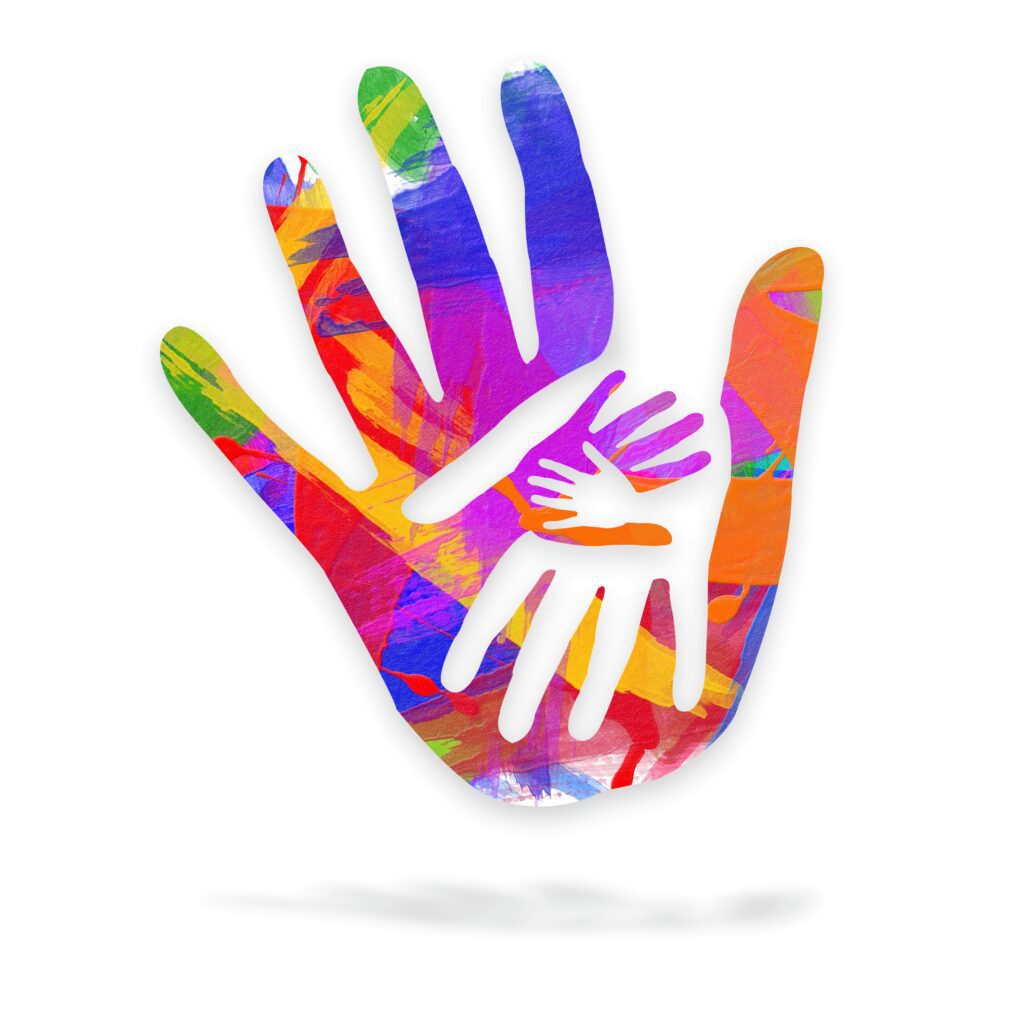 Be Simple
When designing your logo, keep it simple and don't get too overly elaborate with the design, or you risk losing brand recognition.
A simple logo is easier to remember and is more versatile for use in different mediums. A strong brand will have a logo that a child can remember!
Use clean lines, bold shapes, and bright colors for best results.
Cursive fonts tend to be harder to read, so avoid using them in your logo.
Be Versatile
A good logo should work in any medium (online, print, signage, etc.). It also should work across different services and products.
A strong logo will be easily recognizable in black and white or color.
It should also be able to be scaled up or down without losing its impact.
A business should have multiple media files to use in different applications.
A business might use it on letterheads, websites, billboards, business cards, signage, or other promotional products like hats or workout gear.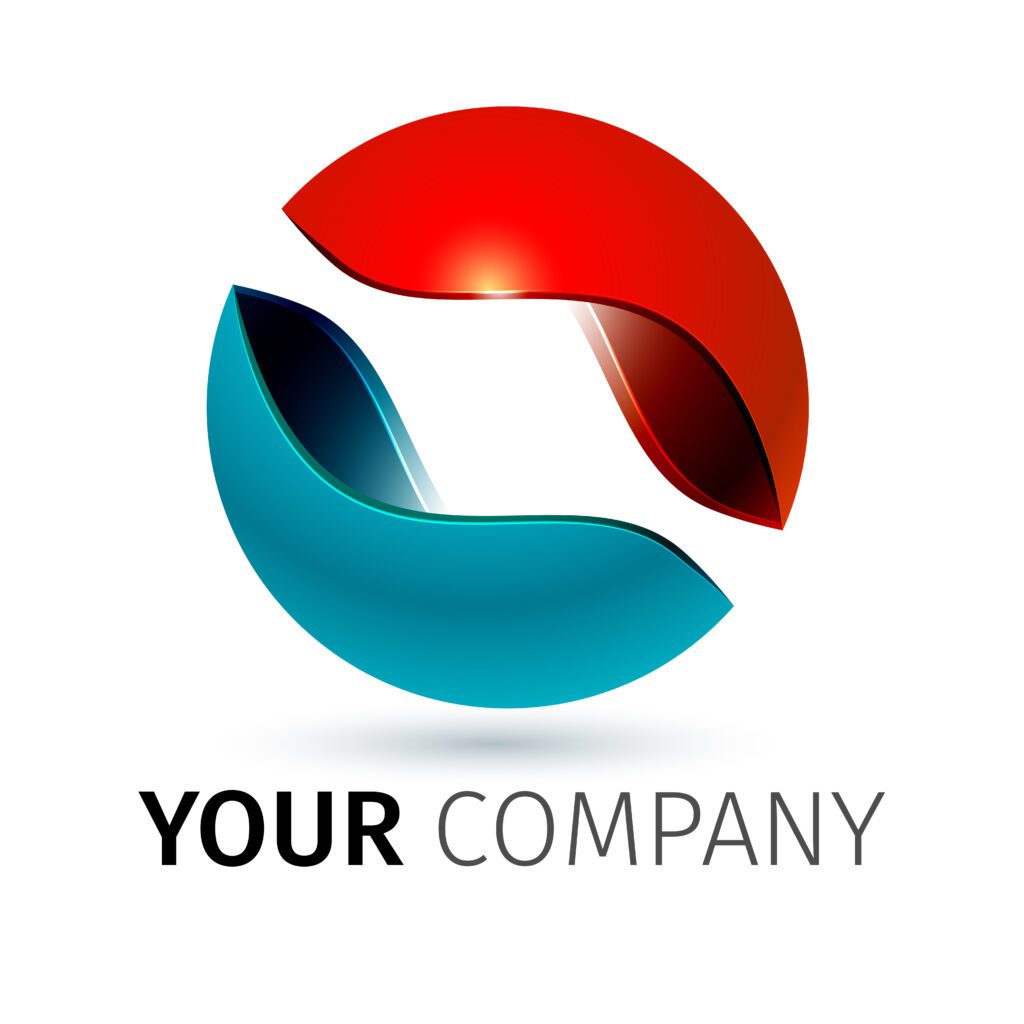 Be Consistent
Use the same logo across all of your branding materials to create a unified brand identity.
Make sure your logo is consistent in color, size, and style to look like it belongs to the same company.
If you have more than one logo, make sure they have a common theme and style and work together.
When designing a logo, check if it works in black and white or low resolution.
Be Appropriate
A logo should be appropriate for the industry it represents and clearly communicates the company's background message.
In other words, If you're a law firm, for example, you wouldn't want to use a fun, whimsical design that doesn't reflect the seriousness of the legal industry. Instead, your logo should be professional and look like it belongs to a serious company. You would not want to use an online logo maker for your logo because the results may not be appropriate for your industry.
An earthy logo drives people to think of a natural, organic company.
A logo designed with a flashy design will give viewers an extravagant impression about the products or services that the business offers.

Keep it Timeless
Your logo is important! Make sure to avoid trendy or faddish logo sets because they will date quickly when tastes change.
Make sure your logo is timeless so that it doesn't look old-fashioned in a few years.
Include text to help people identify what the design represents. Don't include too much information, or you risk making your logo crowded.
A good logo should be simple, eye-catching, and easily recognizable.
Get Feedback
Show your design to friends, family, and strangers and get their opinions on what they think it represents.
Do they see the same message you're trying to communicate with your logo?
Are there any negative associations that people make with the design?
Can they easily remember it?
Is it unique, or does it look like another company's logo?
Consider a Graphic Designer
If you're not confident in your ability to design a logo yourself, or if you need a unique, professional design for your company, it's best to hire a professional designer.
If you're looking for cheap logos, remember that expensive doesn't necessarily mean better.
In this situation, you might get what you pay for. You could end up with a logo that looks amateur or is a cliché.
You should also be aware of the impact of using a poorly designed logo on your business image and reputation, which can reflect poorly on you as well.
An experienced designer will be able to create the best possible design for your company quickly and affordably while ensuring that it meets all of the criteria listed above.
A logo is one of the most critical parts of a company's branding. A logo leads customers to a business. Therefore, it needs to be memorable, recognizable, and original so that it can represent your company in all aspects and stand out from the crowd.
Call Fusion Marketing Today
Whether you need an appropriate logo for your industry or are looking for help implementing these principles into your own digital marketing strategy, ask us! We want to partner with you to create a stellar SEO plan that drives sales by considering how you and your customers think.
Our team at Fusion Marketing would love nothing more than to hear about your dream logo. So if you're interested, please get in touch with us here!