Marketing is something that all businesses need to master today, and the construction sector is no different. Did you know that there are approximately 700,000 construction companies in the United States? Some of the biggest construction companies in Michigan include the likes of Barton Malow Holdings LLC, Walbridge, and Rockford Construction Co., so to make sure that your company stands out from the crowd, an efficient and effective marketing campaign is a must. So, with that being said, we have put together some of the best marketing ideas for construction for you to make the most of. 
Define what is going to set your construction business apart
One of the most important things you need to do is determine what will make your business different from the crowd. As mentioned in the introduction, there are so many different construction firms in Michigan, let alone the rest of the United States. Therefore, you need to think about what would compel someone to choose your construction firm over another in the industry. What sets you apart?
Once you determine this, you can use this as your main marketing message for all of the material that you produce. Whether it is your competitive prices, the fact that you have experience in a certain type of construction, or that you have won several awards, you need to determine what sets you apart from the rest. 

Use custom decals for your construction business
One of the things you should do to get the word out about your business is to use custom decals. Vinyl decals are a good choice, as they are good for the environment, and you can make a bold and bright impression with this material. 
In the construction business, you are likely to be using a lot of heavy machinery. Moreover, travel is part of the job description! Therefore, there are many different possibilities for you when it comes to attaching custom decals to your machines and vehicles. 
Anyone who passes by will be able to see your company's logo and contact information. This is one of the most effective ways to get the name out about your business while building a strong brand image in the process.
Create exciting, engaging, and informative content for your business
They say that "content is king" and this is unlikely to change for some time! Content benefits your construction business in many different ways.
Firstly, content helps you to establish yourself as an authority in the industry. When you produce helpful and interesting content for your website, it shows that your business is an expert. This helps to create a sense of trust. You know what you are talking about!
Content also benefits your business from a search engine optimization standpoint. By creating interesting and optimized blog posts, you will be able to make sure that your business starts to gain more exposure and visibility on the likes of Google and Bing.
Plus, you can use your content to fuel other areas of your marketing campaign. For example, content is very much shareable when it is done correctly, and so you can use your content efforts to help you make more of an impression on social media as well.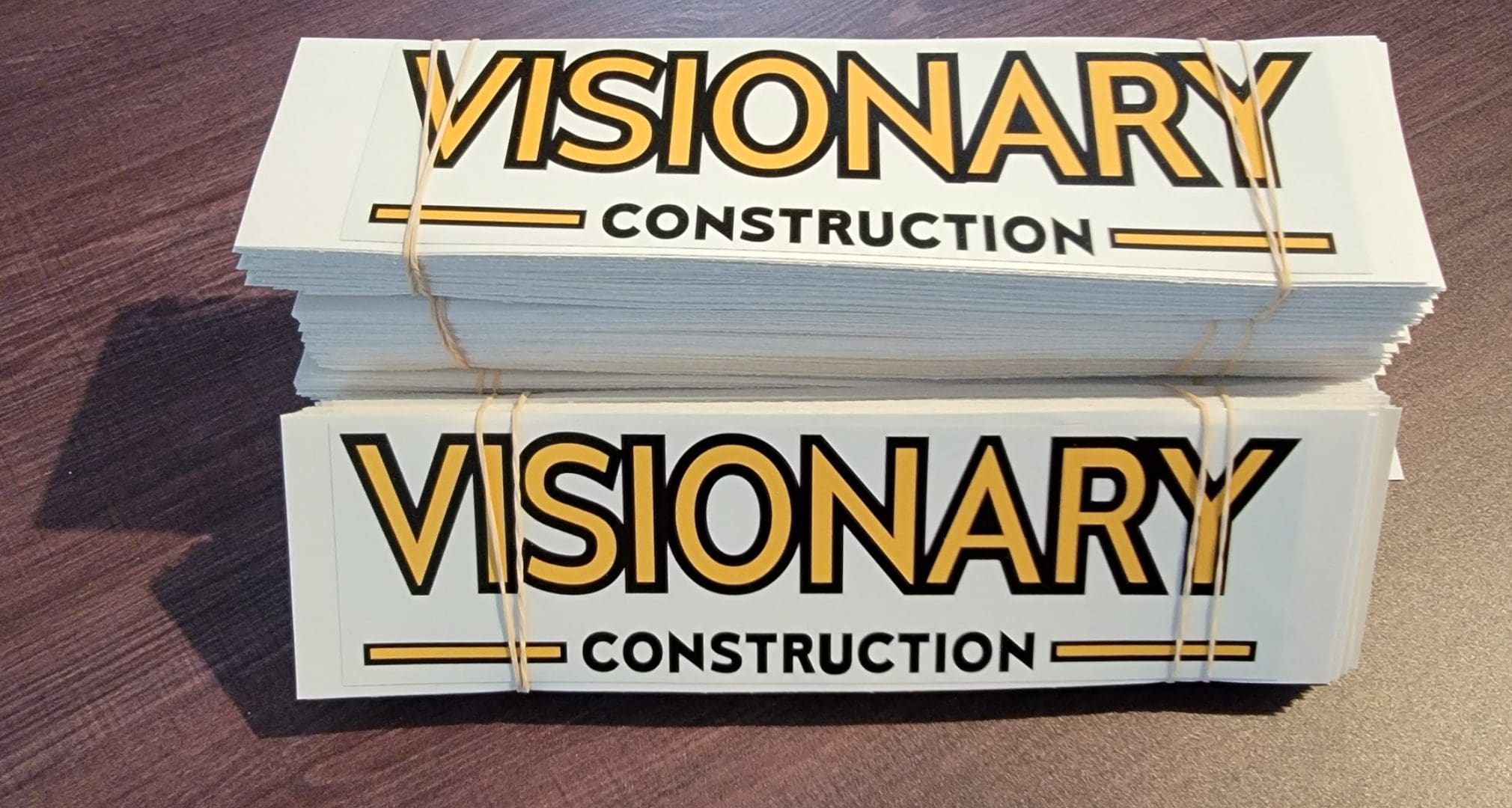 Create modern, clean, and effective business cards for your business
Another important step when it comes to marketing your construction firm is having a business card created and printed. From business cards for nationwide construction firms to home remodeling business cards, you can have a business card professionally designed to suit the size and nature of your business.
One of the biggest mistakes people make when it comes to business cards is overloading them with unnecessary information. Simplicity is the key to effective business cards. It would be best if you kept things clear and easy to comprehend. 
Aside from this, while it can be tempting to go for an unusual shape, this is rarely effective. One of the reasons why business cards are so effective is because they are convenient. Unfortunately, this benefit is immediately thrown out of the window when you decide to have a business card created in the shape of a hard hat.  
Use influencer marketing to get the word out about your business
One trend that is soaring at the moment is influencer marketing. This is something that you can use to your advantage in the construction market.
When we talk about influencer marketing, we are sure that your mind instantly goes to reality celebrities marketing teeth whitening kits on Instagram, right? However, this is not all that influencer marketing is about.
An influencer is someone who has a big following and reputation in your industry and/or local community. This could be someone who works on a home renovation program, for example, or it can be a well-respected sustainability expert if you provide sustainable construction services. 
Connecting with people like this will help you make the most of their following, which is likely to be the sort of people interested in your services. Because of this, you will have a much higher chance of conversions because you are dealing with a highly engaged audience, and your services being marketed by someone who is already well respected in your sector. 
Contact us today for leading Michigan marketing and advertising services
If you are looking for the best marketing ideas for construction to be put into action, you can rely on Fusion Marketing. We have an excellent reputation in the industry, known as one of the best Michigan marketing and advertising firms. No matter your requirements, we can help your business stand out from the competition and reach your growth objectives. All you need to do is give us a call today to find out more or request a quote online.