As a small business owner, you're always looking for ways to get an edge on the competition. You want potential customers to choose your business over others, and one way to do that is to make your business as visible and inviting as possible. That's where interior and exterior signs come in. Here are four reasons why every small business should have both types of signs.
Interior Signs Help Customers Find What They Need
If your business has more than one product or service, chances are good that you have more than one type of customer. And that means each customer is looking for something different when they come in. Interior signs help direct customers to the products and services they need, making their shopping experience quick and easy. The last thing you want is for a potential customer to become frustrated and leave because they couldn't find what they needed. Did you know that more than 63% of customers say they have left a store because they had trouble finding what they were looking for (iVend Global Path to Purchase Report)? That's why interior signs are so important; they help keep customers happy and coming back.
Types of Interior Signs
Interior signs are an important part of any business. They help direct customers to the products and services they need, making their shopping experience quick and easy. Interior signs come in many different types, each designed to serve a specific purpose. Some of the most common types of interior signs include directional signs, identification signs, wayfinding signs, and promotional signs.
• Directional signs: These signs help direct customers to the products and services they need. Directional signs can be placed on walls, doors, windows, and floors.
• Identification signs: These signs identify the location of a specific product or service. Have you ever seen a sign that said "Restrooms" or "Information"? These are both examples of identification signs. They can be single words, or they can be full sentences.
• Wayfinding signs: These signs help customers find their way around your business. They can be as simple as a sign that reads "hardware" or "elevators" with an arrow pointing towards the area in reference.
• Promotional signs: These signs promote a specific product or service. They are generally found in retail settings. A great example is a "sale" sign or a "new product" sign.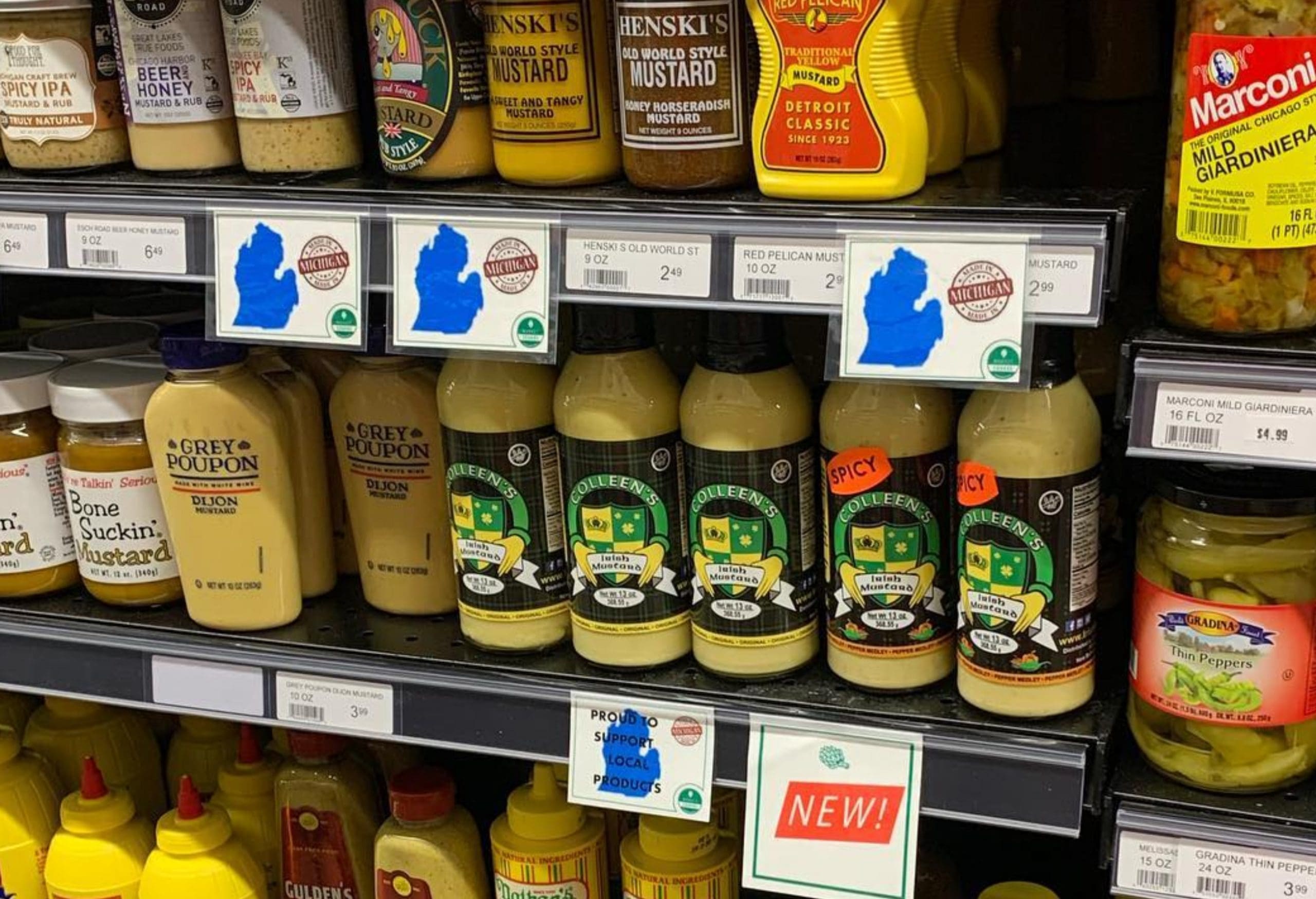 • Point-of-purchase (POP) displays: These are designed to grab attention and promote a product at the point of purchase. An example is a display of candy or snacks near the checkout line in a grocery store.
• Safety signs: These signs help to keep customers safe while they are on the premises. These signs are usually located near potential hazards, such as wet floors, steps, and changes in elevation.
Exterior Signs Make Your Business Stand Out
Your exterior sign is often the first thing potential customers will see when they're looking for a business like yours. That makes it vitally important in terms of both visibility and branding. A well-designed exterior sign will not only make your business easy to find, but it will also give customers a positive first impression of your business.
Tips for Choosing an Exterior Sign
Signs are a powerful marketing tool for businesses of all sizes. They can be used to promote a sale, announce a new product or service, or simply remind customers that your business exists. But not all signs are created equal. Here are some tips for choosing an exterior sign that will help your business stand out from the competition.
Visibility
Choose a sign that's easy to see from a distance. Make sure it's big enough and brightly lit so that it can be seen in all conditions. If your sign is going to be mounted on a building, make sure it's in a high-traffic area where people are likely to see it.
Matches Your Branding
Pick a design that reflects your branding and personality. The sign should be immediately recognizable as being associated with your business. This will help customers remember your business and what you offer.
Climate
Think about the climate where you're located. If you're in an area with high winds, for example, you'll need a sign that can withstand the elements. Signs made from metals or plastics are a good choice for windy areas. If you're in an area with extreme temperatures, you'll want a sign that can withstand the heat or cold. Signs made from Aluminum or ACM Panels are good choices for extreme temperature conditions.
Don't miss the mark with your building signage
As a small business owner, you can't afford to neglect your interior or exterior signs. Both are essential in terms of visibility, branding, and creating a positive customer experience. When it comes to signs, don't cut corners – invest in high-quality signs that will make your business shine. Give Fusion a call at 586-610-0055 or check out our portfolio for signs we have made and installed.