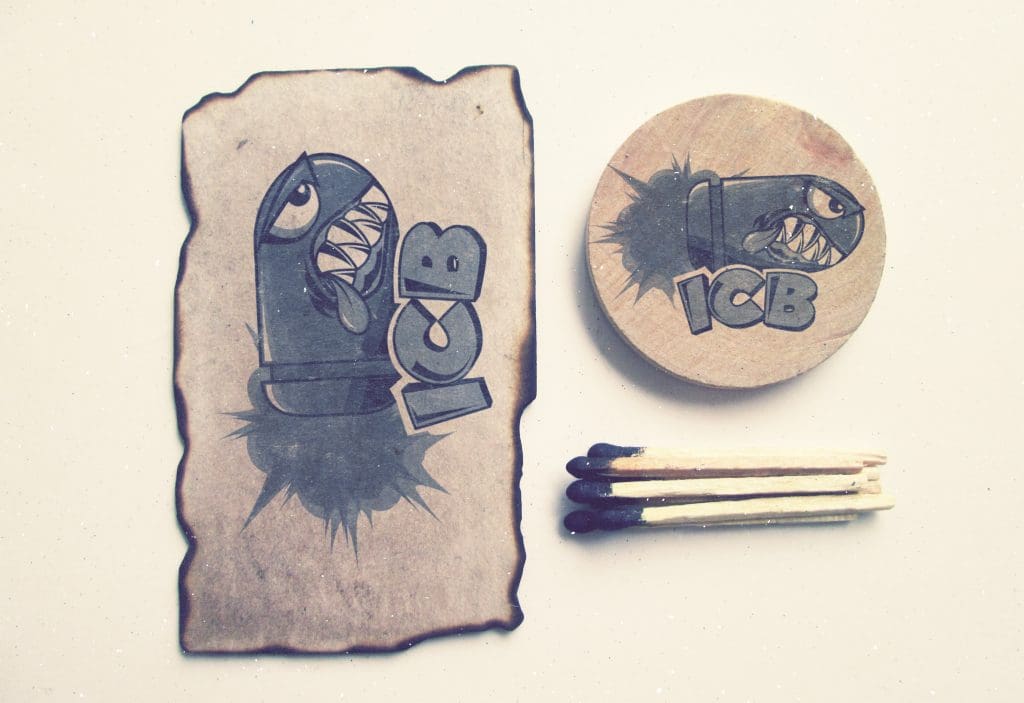 A logo is an integral part of branding and advertising for any business. It's often the first thing potential clients see, telling them who you are at a glance. So, it's important to ensure that your logo is well-made and conveys what your business is all about to the right buyers. Other ways to make a logo stand out are to use a slogan or specific colors, but adding a cartoon mascot to your logo to use on your e-commerce site, on social media, and in advertising can really help your business.
One way to make your logo more memorable and easy to spot is to give it a cartoon mascot. A well-designed cartoon logo can make your brand stand out and be easy for customers to remember. Design elements on cartoon logos can also make the business seem friendlier and more approachable, which can be very helpful when trying to gain new clients.
Businesses often use logos with cartoon mascots to build brand recognition and loyalty. They are often zany characters used to communicate a business's values or message in an engaging and fun style. When you create a cartoon logo, it's crucial to consider the character's personality, the company name, logo colors, fonts, and design as a whole. You'll want to use your character logo design in social media posts, on your website, and anywhere else you want to promote!
If you're thinking of adding a cartoon mascot to your logo, there are a few good reasons to do so. But first, look at the history of cartoon logos and see what kinds of businesses could benefit from using a professional cartoon logo.
How Long Have Logos Been Around?
Logos have been around since ancient Greece when merchants stamped their coins with symbols to show where they came from. Blacksmiths and other European craftspeople in the Middle Ages used stamps like this to sign their work. But by the early 1800s, businesses in the United States were using logotypes, or wordmarks, to give their companies a more professional look. It's the most common type of logo design.
How Long Have Cartoon Logos Been Around?
Logos as we know them today began to take shape in the late 19th century.
Bass Brewery – 1876
The first mass-produced commercial logo was the Bass red triangle, introduced in 1876 by Bass Brewery. The red triangle became so well-known that it was still in use as late as the 1960s. In the early 1900s, encouraged by the success of the Bass red triangle, other businesses began to use logos with images.
Coca-Cola
One of the earliest and most successful image-based logos was the Coca-Cola logo, designed in 1886 by Frank Mason Robinson, its bookkeeper. The Coca-Cola logo is recognized by people worldwide, and it has helped to make Coca-Cola icons in the world of soft drink producers.
Another on the list of icons, some believe the first cartoon logo is the Quaker Oats man, which was introduced in 1877. We'd say having nearly the same logo for almost 150 years would make them logo icons by definition!
Quaker Oats
The Quaker Oats man was designed by graphic artist Harvey Dunn and was based on a real-life Quaker named Frederick Warneke. The Quaker Oats man was so successful that he appeared on Quaker Oats products for over 100 years. However, Wikipedia states:
"their current 'Quaker man' logo 'does not represent an actual person. His image is that of a man dressed in Quaker garb, including a Quaker hat, chosen because the Quaker faith projected the values of honesty, integrity, purity and strength.'"
Since then, many other businesses have used cartoon logos. Some of the biggest icons in the world, such as Mickey Mouse, Donald Duck, and Bugs Bunny, all started as cartoon logo mascots for a business! These are hands-down some of the most recognizable (and influential) mascots in the world!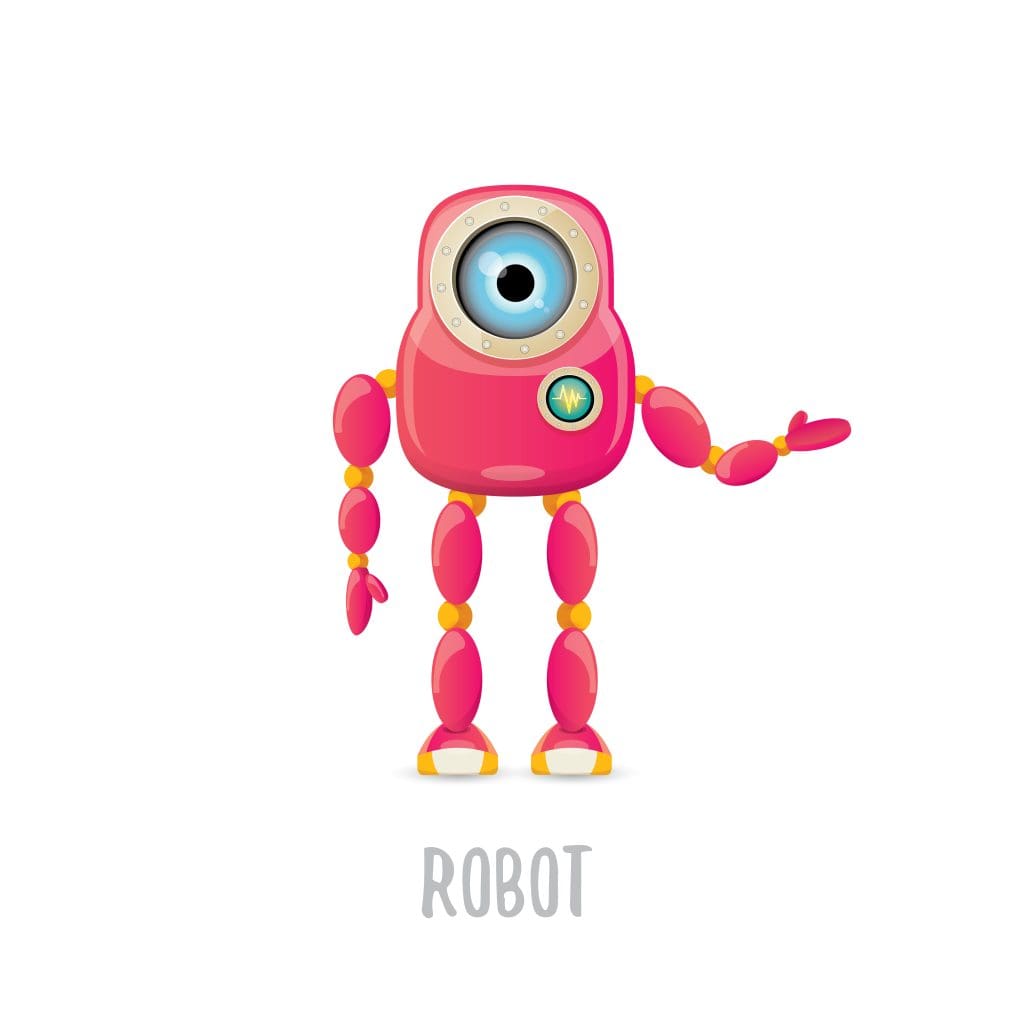 What Are the Advantages of Using a Cartoon Logo Over Another Type?
Having a character mascot for your business can help in several ways. Cartoon logos can help to:
Build Brand Recognition and Loyalty
A well-made cartoon logo can help make a business more memorable and easy for customers to recognize. Cartoon mascots can also make a business seem friendlier and more approachable, which can be very helpful when attracting new clients and making your business an icon in the field.
Communicate Services, Values, or Messages in an Engaging and Entertaining Way
You can use a cartoon logo design to communicate your company's services, values, or message in an engaging and entertaining style by playing on the character's personality and putting them in impossible situations. (Think the Geico gecko!)
Humor can be a very effective way to connect with consumers emotionally and create a deeper connection with your brand. It can be especially helpful if you are trying to appeal to a younger audience with your custom logo.
Stand Out From the Competition
In today's crowded marketplace, it can be difficult for businesses to stand out from the competition, much less become an icon in the industry they sell. Help shoppers remember your business with a cartoon logo design! A unique and eye-catching cartoon logo can help your business to stand out as an icon in your industry and become more recognizable to potential consumers.
Make Your Company Seem More Approachable and Friendly
Suppose you want your company to seem more approachable and friendly. In that case, a cartoon logo can be a great way to achieve this, beneficial if you target families or other groups that a more formal logo might put off. You can also use cartoons to communicate complex messages in a more simplified way that is easy for people of all ages to understand.
Are There Any Disadvantages to Using a Cartoon Logo?
There are many good things about using a cartoon logo, but there are also some things you should consider before making a choice. Among these drawbacks are:
Your Business Might Be Viewed as Less Professional
A cartoon logo might not be the best choice if you target a more serious or professional audience. On the other hand, using your character mascot to spotlight your company and act as an icon in your field is excellent, as long as you're an icon in the "right" way! Suppose you (or your designer) customize your mascot in bad taste. In that case, you risk turning off potential consumers and leaving a bullseye on your brand's identity, making you an icon for the wrong reasons.
Your Logo Might Become Dated Quickly
If you choose a cartoon logo, it's important to ensure it has a timeless look. Having a cartoon logo can quickly make your brand look out of date. To keep your logo looking new, you could give your mascot a modern or vintage look, keep the design simple, and stay away from the latest trends that haven't been tried, tested, and shown to work.
Your Logo Might Not Communicate Your Company's Message Effectively
If you want to convey a serious or complicated message, a cartoon logo might not be the best way to do it. Most of the time, cartoon logos work best when they have simple messages that are fun and interesting. However, if you don't want to come across as silly and fun, you might want to consider a different logo style.
Before you decide whether or not to use a cartoon logo for your business, carefully consider both the pros and cons; this will help you to make the best decision for your company.
What Types of Companies Could Benefit From Using a Cartoon Logo?
A cartoon logo could be helpful for many different kinds of businesses. Here are some examples:
Family Businesses
A cartoon logo could help family businesses that want to sell to families. A character mascot can help kids remember your brand and make you more approachable. When it comes to companies that serve kids and families, advertising to the kids is always more effective than advertising to the parents because the kids are the ones who will beg their parents to buy your product.
Food Service
Restaurants or other businesses that sell food and want to seem fun and approachable could benefit from using a cartoon logo mascot which can help attract families and other groups that might be put off by a more formal logo and help you stand out from the competition. This type of logo is particularly effective in the fast food industry.
Entertainment Companies
Companies that provide entertainment, such as amusement parks or movie theaters, could also benefit from using a cartoon logo. A character mascot is helpful in so many ways to promote a brand's identity and attract attention. For example, you could use your mascot for advertising, as a costumed character at events, or even plan an entire theme for your business around your character mascots!
Companies That Want to Build Brand Recognition and Loyalty
Companies that want to get noticed and start getting repeat business might be good candidates for a cartoon logo since a well-designed cartoon logo can be easy for potential customers to remember and recognize. A mascot can also help your business become an icon in its field, leading to long-term brand loyalty and recognition.
What Are Some Tips For Designing an Effective Cartoon Logo?
If you decide to make the perfect cartoon logo for your business without help, there are a few things to keep in mind. These tips can help you come up with a good cartoon logo:
Choose the Right Character
The character you choose to represent your brand can say so much about your company. When selecting a character, consider what type of message you want to communicate. For example, a cute and cuddly character might work well for a children's toy store, but it wouldn't be appropriate for a law firm. Talk to your designer about what would work best for your industry!
Keep it Simple
Regarding cartoon logos, less is often more in your logo design because a simple logo design will be easier for potential clients to remember. A simple logo design is also less likely to become dated quickly. To effectively communicate your message while keeping your custom logo simple, try to use only a few colors in your logo, don't make it too crowded, and use simple shapes, typography, and a solid colored or transparent background.
Make it Memorable
The perfect logo is one that's memorable. It should be unique and eye-catching. You might want to use bright colors, attractive fonts, or a clever icon design to accomplish this. Cartoons are often memorable because they are funny, so try injecting some humor into your logo.
Consider Your Target Audience
When designing a cartoon logo, it is crucial to consider your target audience to help you to determine what type of logo would be most effective. For example, if you target families, you might want to use a cute and friendly icon in your logo.
Choose the Right Colors
The colors that you use in your logo can have a significant impact on how it is perceived. When choosing colors, you should consider the emotions you want to communicate. For example, if you wish to express energy, you might use bright colors. On the other hand, to convey trustworthiness, you might use more subdued colors.
Avoid Clichés
When developing your cartoon logo, avoid using clichés or stereotypes that can make your logo seem outdated or offensive. Instead, try to be creative and unique while remaining true to your brand.
Make it Timeless
Ensure that your cartoon logo is designed in a timeless style, as cartoon logos can become dated quickly, making your brand seem out-of-touch. To avoid this, use simple shapes and fonts, including within your icon itself, avoid using trends or pop culture references in your logo, and only use bold color schemes that will age well.
Consider Your Company's Message
Before you design your cartoon logo, take some time to consider your company's message to help you to determine what type of logo would be most effective. For example, if you are all about fun and games, you might want to use a playful and whimsical icon in your cartoon logo. On the other hand, suppose you are more serious or classically professional. In that case, you might want to use a more traditional icon or something more straightforward.
Get Professional Help
Suppose you want a high-quality finished product for your cartoon logo. In that case, getting professional help with the logo design process may be essential since a logo design professional will have the skills and experience necessary to create a logo design that meets your company's specific needs. A good cartoon logo created by professional designers can be the key to ensuring your customized branding can stand out from the competition.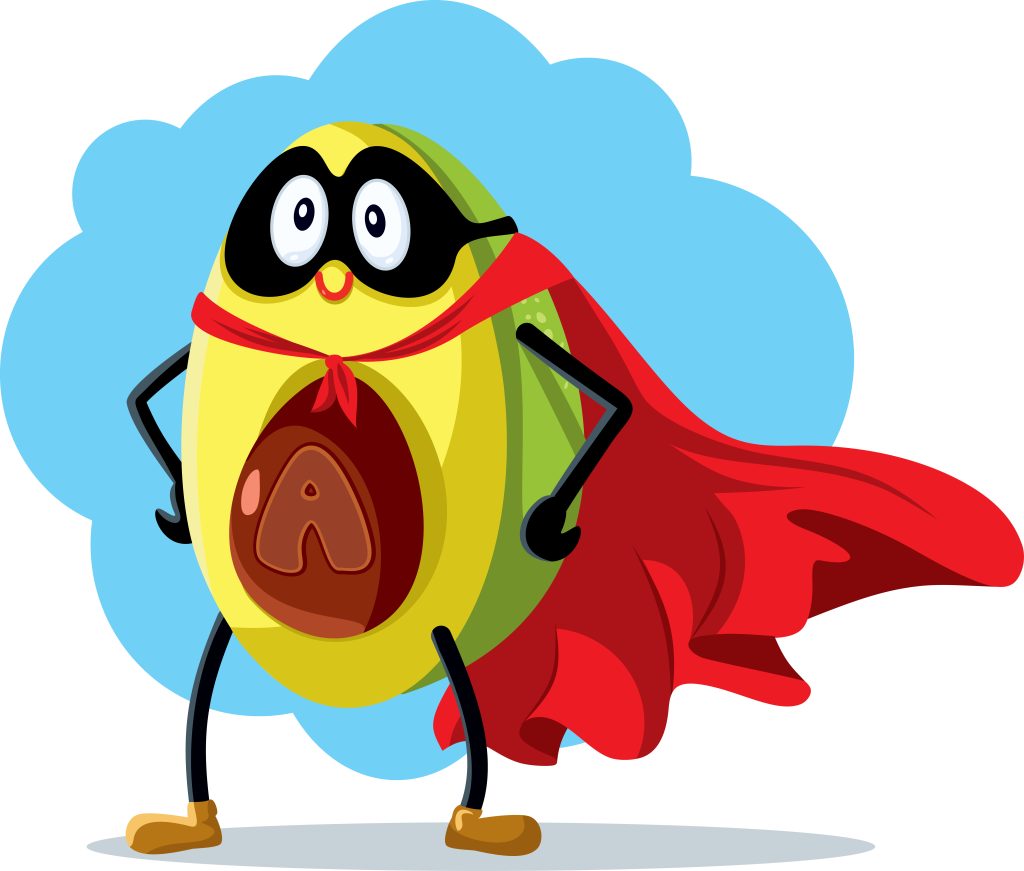 Should I Use a Free Logo Maker to Make Cartoon Logo Designs?
Using a free cartoon logo maker can be a good way to save money and time while ensuring unlimited revisions. But, first, ensuring you get a high-quality logo is crucial.
Your logo is an integral part of your brand. Therefore, it should be professional and eye-catching. However, suppose you are not confident in your ability to create a high-quality logo in just a few clicks. In that case, hiring a professional designer for your logo design process needs is best. This way, you can be sure that your branding will accurately represent you and confirm that it is an original design.
Many free logo maker websites have professionally designed logo templates available for free or to purchase at a low cost. The problem with cartoon logo maker templates is that they are often overused and unoriginal, causing your logo design to look like many other logos or even be an exact copy of the cartoon logo designs used by other companies!
To avoid this, if you want to use a cartoon logo maker to give building your own cartoon logo, try to find a free logo maker that allows you to customize the cartoon logo designs on the template to better fit your label. This way, you can change colors, add text, or even upload your own images to design a truly unique logo.
Cartoon Logos: The Bottom Line
Designing a cartoon logo can be a great way to make your brand more memorable and eye-catching. However, ensuring that your cartoon logo is high-quality, unique, and accurately represents your brand is crucial.
When creating a cartoon logo, the bottom line is that quality matters! Your logo is one of the first things potential clients will see when encountering your brand. A high-quality logo can help you to make a strong first impression. In contrast, a low-quality or unoriginal logo could turn consumers away. Suppose you want to design a high-quality cartoon logo that accurately represents your brand and makes a good impression. In that case, it is best to hire a professional designer.
While it might be tempting to try and save money by using a free logo maker, it is essential to remember that your logo is one of the most critical elements of your brand. A professional designer can help you make a cartoon logo that accurately represents you and your message while avoiding clichés and unoriginal designs. If you are not confident in your ability to make a high-quality logo on your own, don't hesitate to get help from a professional on your logo design.
At Fusion Marketing, We're Always Pumped to Design New Logos for Clients!
Do you think a cartoon logo would be a good fit for your vision? Fusion Marketing is always excited to design new logos for clients! We love the wild experimentation and creativity that comes with brainstorming ideas for designs that capture the essence of our client's businesses.
If you are interested in having a cartoon logo created for your business, we would love to help! At Fusion, our design experts can customize your cartoon logo, whether you're a new business looking to start from scratch or an established business looking to get rid of the same old boring branding you've used for years. We'll work with you to create an identity that perfectly represents you and helps to communicate your message to your target audience effectively.
When working with a new client, the process always starts with a consultation where we learn about the client's business, goals, and what they want in a new logo. We ask questions, take notes, and really listen to what the client has to say during a meeting, in person, by phone, or by video.
After the consultation, our team of designers gets to work creating concepts that we think would be a good fit for the client. We consider the client's input from the consultation and our expertise to develop various designs that we think would work well for the client's business.
Once we have some concepts ready, we present them to the client for feedback. The client then has the opportunity to tell us what they like and don't like about each design, and we use that feedback to make revisions until it's just right.
If you're interested in logos, digital media, or print advertising for your business, don't hesitate to contact us today to set up a consultation. We look forward to working with you!