When most people think of a dentist, it's not necessarily a business that exudes wellness, or even smiles, at every turn! But dental practices, like any other small company, need to work harder to keep their clients happy. When we look at a business such as a dentist, it is not necessarily something that may appear marketable because they provide a service to people that are experiencing some sort of ailment. However, much like any other business, you've got to find the right methods to approach this tactic. Promoting your dentist's office is like promoting any other small business; what are the specific ways that dental companies can grow a client base?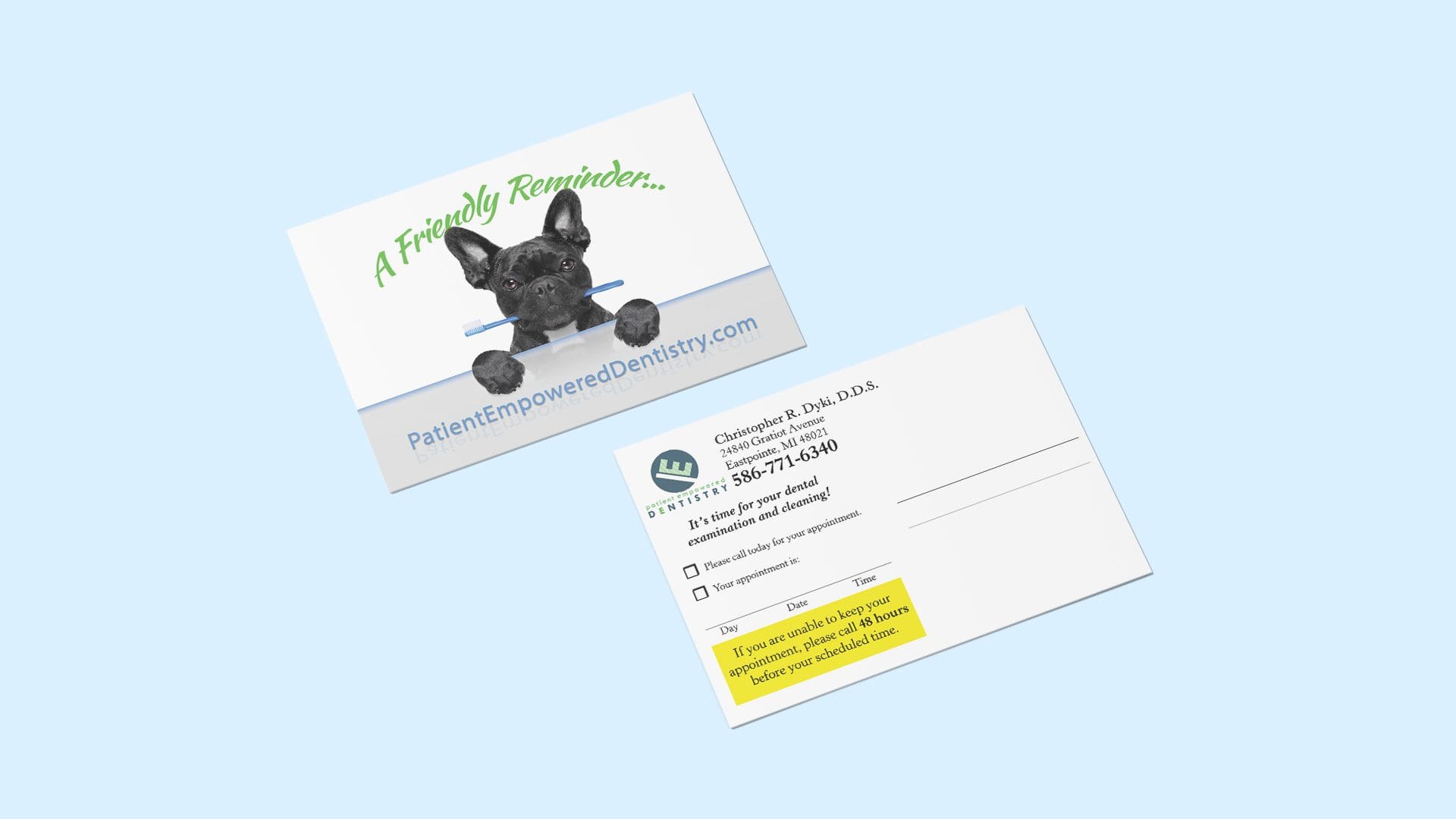 A Welcoming Environment
The first port of call when it comes to promoting your dentist is to make sure that you guarantee repeat customers by focusing on the ambiance of the space you inhabit. Unfortunately, because a dentist's office screams clinical and sterile, this doesn't put people in the right frame of mind before they enter the dentist's chair. 
It is crucial to remember the importance of the right colors that inspire calmness. You can do this by incorporating wall murals in your waiting room. But of course, the best promotion is always a happy customer. So you have to think beyond the treatments and consider the overall experience the customer is going through as soon as they enter the office.
Building Your Online Presence
Any business knows having a digital presence is key to growing. The cardinal sin many dental practices make is that they will grow customers purely based on the number of people who need some form of service. But the reality is that you can engage with people through a multitude of online practices. 
You can incorporate search engine optimization and social media profiles, but the holy grail is all about creating engaging content. For example, many dental practices now provide insights into the treatments they provide and help patients with their health. Of course, as a business, you provide the services, such as checkups, root canals, and so forth, but when you use content, the idea is to inspire people to get a check-up, which is where you will build a solid customer base. 
Get Involved in the Local Community
One of the simplest ways to promote your practice is to give back to the community. Every business can greatly focus on the online component, but this means they start neglecting the real world. But this is where advertising agencies can help any dental practice to push their name further out. 
Using local events such as fundraisers, local volunteer work, or a community referral program earns trust and respect in the community. When you give back, it goes beyond what a standard dental service provides, guaranteeing your practice is at the top of the list when they need to get help. This is such an important component because providing any form of medical help relies on one simple idea, the notion of trust. We only place our trust in dental care providers who have a good reputation. This means that we need to get to know them on a personal level. The more you make appearances in the local community, the more exposure you get, resulting in more customers.
The Gentle Reminder
One of the most important ways to build trust between customers and businesses is to give them a gentle nudge. When it comes to the field of dentistry, check-ups are the foundation for everything. And you can do this in several ways, through text message reminders, email reminders, but you may also want to go one step further and incorporate nifty reminder postcards. 
Reminders are a great way to keep customers returning because if you have a customer who doesn't need the dentist, this little reminder is the perfect way to bring them back for a quick check-up, so you don't need to see them for a while. But when you start bringing them in, you can promote your practice via other methods such as products like toothbrushes and specialized toothpaste. The gentle reminder always works because it's likely they actually forgot to book a check-up! After all, we are all busy these days, and booking a dental check-up might not be the biggest priority. 
Promoting your dental office is about using a combination of methods. Any business, whether medical or not, provides a service. Therefore, it is crucial not to underestimate the importance of marketing your dental business. These ideas can work wonders, whether it's a simple reminder on a business card or blanket email campaign.