Marketing is a significant investment that will help your brand grow and have a competitive edge over other companies in the same field. Your customers are everywhere on the internet, but you need to know how to get them there. More importantly, you want them to know your brand identity at first glance.
At Fusion Marketing, we are highly experienced in logo design, branding, and marketing. We take care to use your brand's personality throughout our design process and develop a tremendous graphic element for your well-designed logo to give you a unique identity that makes sure your company sells.
At Fusion Marketing, we take a more holistic perspective to give you the brand identity your brand deserves.
Why You Should Invest in a Powerful Logo Design, Branding, and Marketing with Fusion Marketing
In today's world, where competition is stiffer than ever before, and you have to differentiate yourself to be successful, it's more important than ever that you market your brand well.
The best branding strategy is hiring a company specializing in creating a powerful logo design, marketing to your audience, and branding your company. Hence, a flash of a logo is all customers need to know who you are.
You may be asking yourself, "what is logo design and branding?" or "what is brand identity?" We're here to answer those questions and more!
What is Marketing
Marketing has several definitions depending on the context. Still, it can be defined by the actions taken for a brand to reach out to potential customers. Marketing is about creating a need in your audience for your product or service to buy from you when they have this need and not someone else's product or service. It's about making yourself a brand that stands out and makes a name for itself. Giving your brand visual identity.

What is Branding
Branding is the visual element of your company or product. It encompasses a wide range of things, including logos, colors, fonts, and more.
Branding is all about creating an image for your brand that differentiates you from other businesses offering similar products or services. Branding helps make sure potential customers remember who you are and recognize what you do to solve their problem instead of going with someone else.
Since it's so all-encompassing, many people often mistakenly think that branding is the same as logo design style. But branding goes far beyond what you see visually – it involves every process of your business, from the way your employees talk to customers on the phone to how you manage customer information from one department to another.
Branding isn't just about having a flashy or unique logo; instead, it's about building recognition for your brand that will last over time and across various mediums so that customers can know that they are getting quality products or services no matter where they encounter them in the future.

What is a Logo
Logos are like flags for brands, giving everyone who sees them an idea of what they represent. A great logo will create a brand identity for your company and make it memorable so that customers can find you again easily when they need you in the future.
When done well, logos serve as branding tools that represent the heart of what makes your company unique and valuable – whether it's quality products, excellent service, or something else entirely – to encourage customer loyalty and boost sales.
The great thing about a logo is that it doesn't have to be very complicated. Different fonts and elements evoke different feelings. With a few well-placed details, customers will come to recognize and appreciate it. When the elements come together, it's like an image of your company brand story being projected in front of their eyes.

What are the Benefits of a Good Logo
There are many ways that a flashy and well-designed logo can help your company grow and stand out from the crowd. Still, we've highlighted a few favorites for you to consider.

A great logo is needed to set you apart from competitors
What else is there besides the product or service you are offering? Your brand image, such as the appearance and design, is what will set you apart from competitors. A good logo helps customers remember your brand name and creates an identity to represent the whole package of your business's offerings rather than just one single thing.

A strong logo will lend credibility to your brand, making it seem more professional and trustworthy
It will also help drive sales, as people take their trust in you as a brand name into account when making a purchasing decision. The better the elements in your logo look and the more professional it seems, the easier it will be for people to trust that you know what you're doing.
A good logo is an image of what you want your brand to stand for
This ensures that they know exactly what to expect from your brand regarding quality standards and other essential areas.

What Makes a Logo "Good"
A logo is a brand's first impression, and if it doesn't impress, your customers will be turned off from doing business with you. Therefore, when creating a logo style, we work closely with our clients to make sure that the design reflects their brand and personal vision for the future of their company.
Your logo will be plastered everywhere, from your website to social media websites, to billboards in front of the downtown Whole Foods market. We are skilled in the art of logo design and know the difference between when you should use serif fonts or when something else might be better suited. However, it takes many years of experience and knowledge to make a design flow. Most of the time, even an untrained eye can tell the difference between a logo design created by a professional and one built on a website after a quick search.
In one of our more recent articles, "Top Ten Reasons Every Brand Needs A Graphic Designer," You will find that logo designs may have more to do with psychological factors than you think.
"It takes more than a good eye to make great graphics. It is essential to know the different colors and their meanings to get the desired effect on your final product. Knowing how typography affects psychology can help you choose appropriate typefaces or fonts for specific audiences. Understanding color theory will allow you to create harmonious color schemes without relying on randomness. These are all important aspects of graphic design to which the untrained eye is often blind. Yet, they also happen to be among the most important to consider to create a successful design."
In another of our recent articles, "Logo Colors: What is the Right One for Your Company?" we discussed that a sound color palette that works well with your font choice can be an integral part of how people perceive your brand.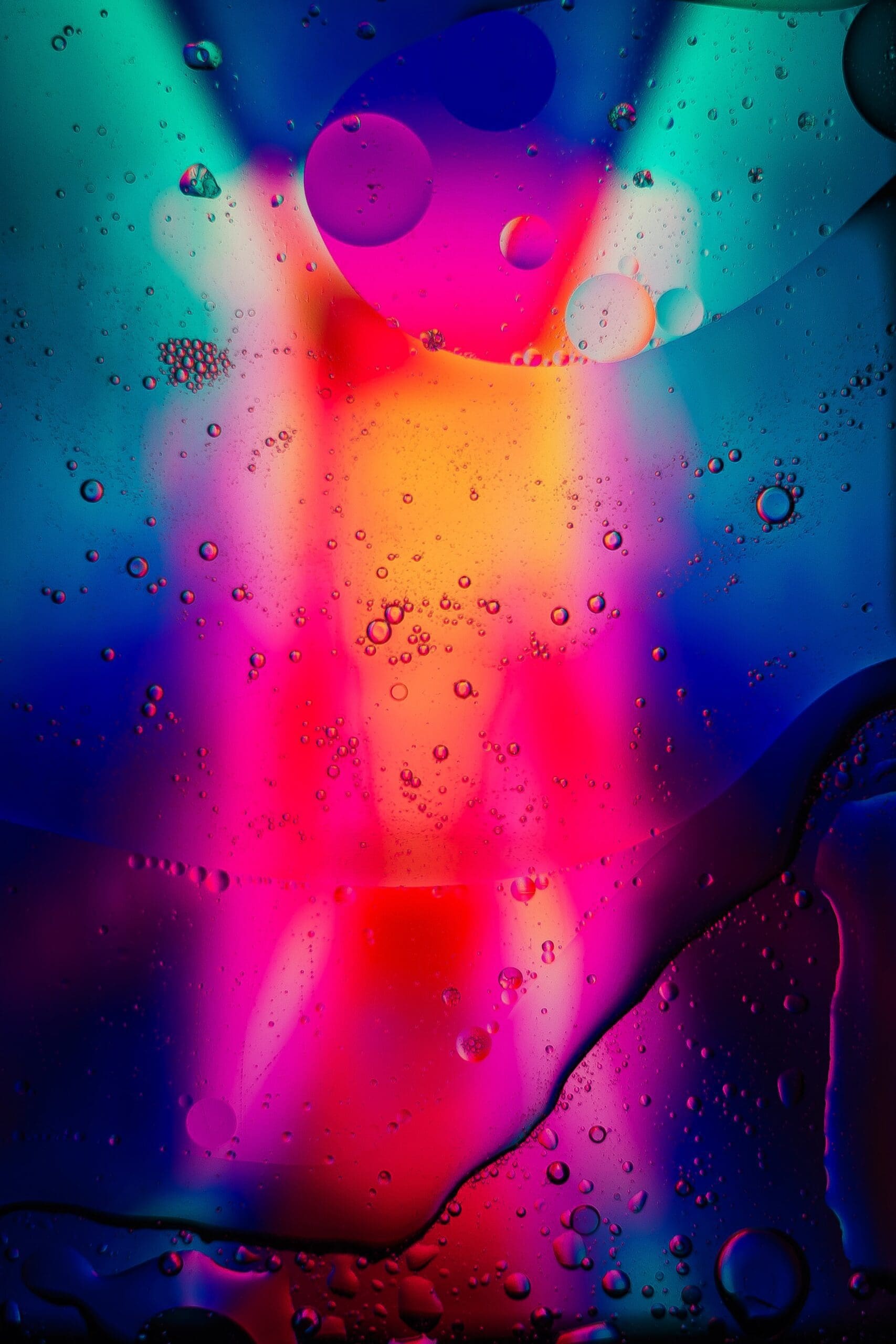 For instance, did you know that blue is the most common logo color? Check out this fact from the article:
"Blue logo colors are the most common logo color and are often associated with trustworthiness. That's why you see so many lawyers, banks, and accounting firms using logo blues- they want to give customers a sense of security that their money is safe in their hands. Blue logo colors can also be used for more casual businesses such as restaurants or anything aiming for a relaxed, beachy vibe."
What it comes down to is that good logo designs combine many aspects from brand colors to choosing between cursive handwriting or sans serif fonts; the key is to combine the correct graphic elements and colors in your logo to communicate your style and show your brands unique identity to the world.

Can I Design the Logo for My Brands Identity, or Do I Need a Graphic Designer?
Many people think they can create a logo or brand themselves. We strongly advise against it. As stated above, there are simply too many factors involved in logo and brand design that most business owners do not consider when creating their own logos. However, suppose you're sure you want to try your luck at doing it yourself. In that case, we suggest looking through some of our articles on color theory and graphic design.
A graphic designer is there to help you create the best possible logo for your brand, working together to ensure that your new look matches the image in your head. It's also essential that they advise you if they see any problems before it goes out to the public.
A good designer will get the details right, and often that means getting your input on different aspects of the design. Most graphic designers will work with you until you are happy with your new look!
Many people find it hard to know where to begin when creating a new logo or brand for their business. This is why a professional designer can be essential, as they can guide you through your branding process. They can also keep you in the know about things you may not think of, such as needing a white version of your logo for print on black t-shirts!
The critical thing to remember when creating a brand and logo, especially if you're doing it yourself, is that the goal is to create something new and something relevant and meaningful for your audience. If you can keep that in mind, and communicate it well in your brand's look, then you'll have much greater success using it as part of your long-term marketing strategy.

What is Brand Identity?
A brand identity is essentially the way that people view your brand and its message. It combines all the different elements of your business from your logo, website design, product packaging, etc. Essentially, it makes up your entire look and what you stand for in regards to customer service and product quality.
According to Wikipedia, "Brand identity is a collection of individual components, such as a name, a design, a set of images, a slogan, a vision, writing style, a particular font or a symbol etc. which sets the brand aside from others."
Your branding strategy should always ensure that your company logo is on everything from business cards to product packaging and is fluent across the board. Your logo identifies you to your audience. It gives you a visual identity.
In other words, creating a brand image can do so much more than simply make you money. At Fusion Marketing, we work with our clients closely on their visual branding, crafting their brand personality, and getting customers invested in the story behind your company's unique identity.

How Do Logo, Branding, and Marketing Come Together to Form Your Brand Identity
You can't have a good brand without marketing. It's as simple as that. For your brand to grow and spread across the market, you need to start with something people will easily recognize, such as an eye-catching new logo design or a website domain name that pops into customers' minds when they're thinking about what your brand does. People may not always remember what makes your company special. Still, if they feel like they do, then you've got yourself a recognizable place in the market.
These things are what any marketing practice will use to make sure that your brand stands out! You literally can't have one without the other!
A successful brand doesn't start at the top and work its way down – it happens seamlessly across all touchpoints with potential clients, including websites, logos, packaging design, and so forth.
When you work on one area of your business as an individual without consulting others working in other areas, you can find yourself going in circles instead of focusing on growing. That's why we've got an entire team here at Fusion Marketing that covers everything from web design to print media and so much more.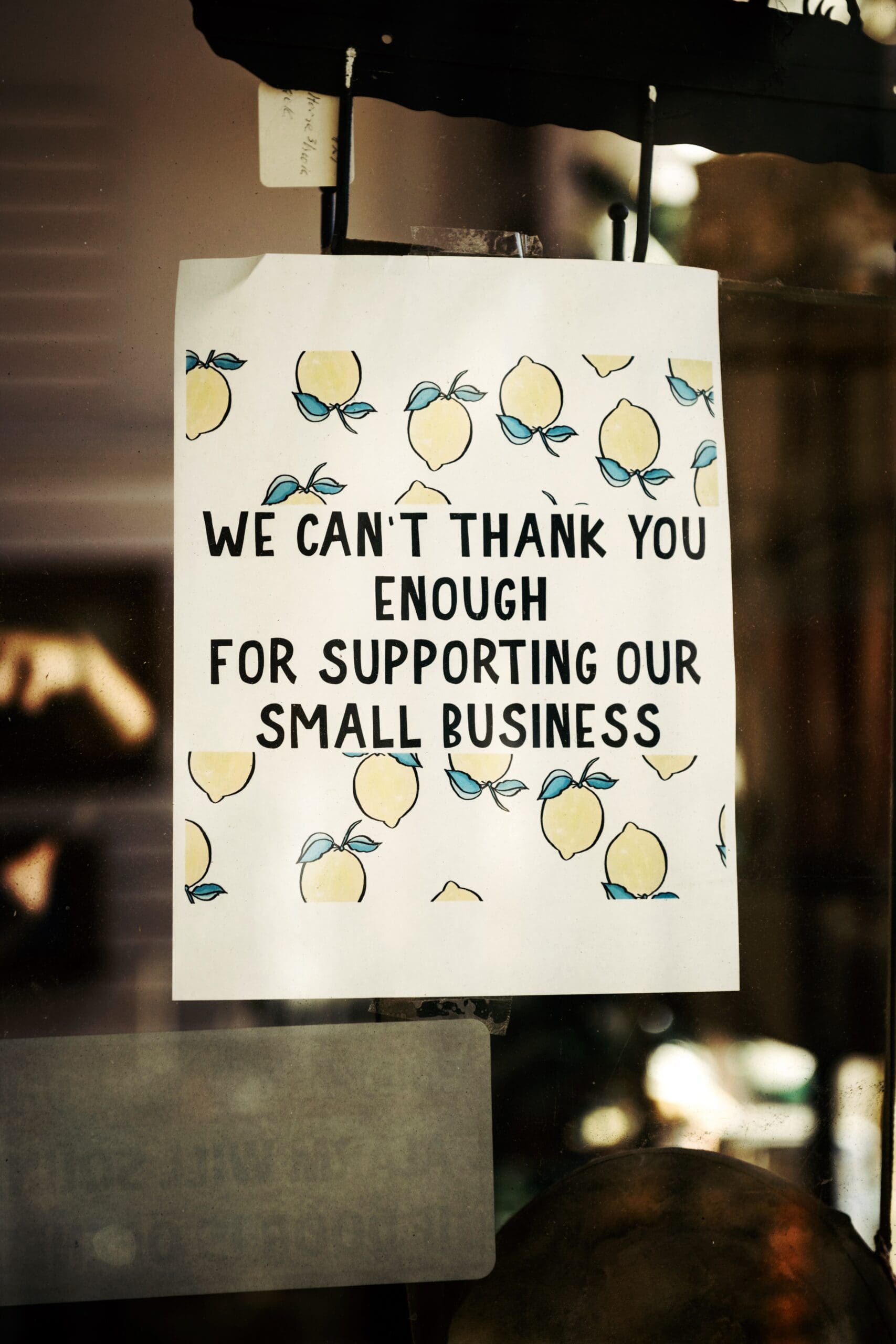 The Importance of Branding and Advertising for Small Businesses
In the past, branding was a practice primarily used by large corporations. However, over time it has evolved to be something that small businesses can take advantage of, and for a good reason!
Brand perception is what makes consumers want to buy from one business over another. Branding helps you reach out to your audience with the information they're looking for.
You want a brand name that is easy to identify with so you can quickly and easily build rapport with new clients; this will help you keep your core base of clientele happy as well since they are the ones giving their referrals!
Branding also gives you a recognizable identity. It makes your customers remember who you are so they can come back to do business with you again!
You want people to feel connected and loyal in the same way you feel towards your brand, so it's essential to work on this aspect too! Especially when you are ready to start building your identity in a local community.
Most people want to shop locally, and your brand intends to form a strong bond with your community. But many times, especially for new brands trying to define themselves, the only way they get their brand personality out there is through word of mouth and business cards.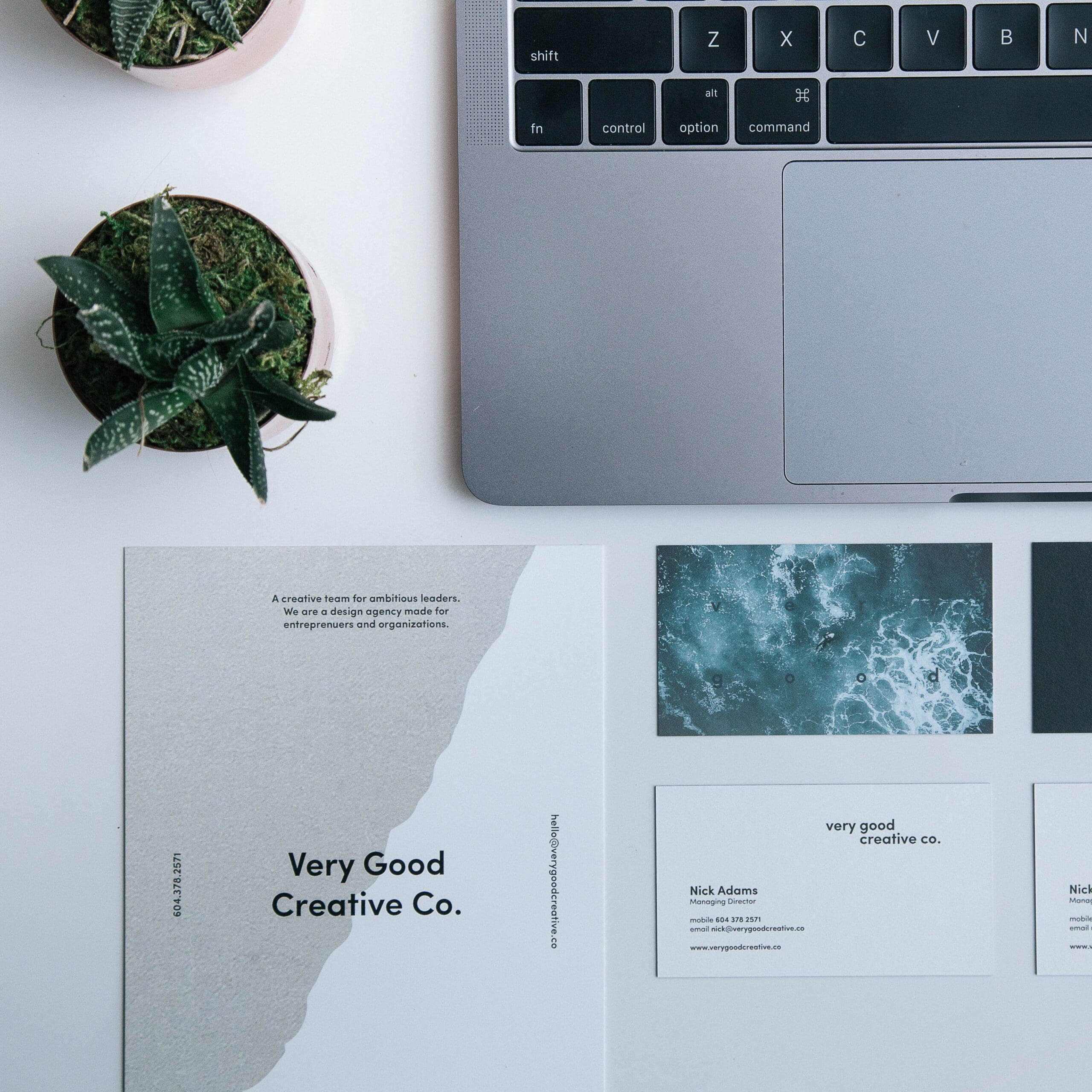 Word of mouth can be a fantastic way to market, as long as your customer's experience is a flawless process. The only part of working with nothing other than word of mouth to define your visual identity that could be detrimental is that your customers may not always get the inside scoop on why you are so special.
The best way for startups and small businesses to build their brand identity is through a robust logo design and a website that sets the tone for everything else that you do.
At Fusion Marketing, we believe in working with our clients to get them focused on the best way to begin building their brand image, whether they're just starting out or if they've been around for a while. We work with you to make sure that we use all the tools available to effectively showcase your brands' credibility, personality, style, and products.
The Following are Great Practices for New Businesses to Adhere to:

Reach out to your customer base using digital marketing tools such as email, blogging, social media, etc.
You will want to share information and updates with interested clientele. Keeping your clients updated will help keep your brand in front of them and help to build familiarity with you.
Make sure you have a well-rounded logo design
You want a memorable logo design that offers the right message for the audience you are trying to reach out to and is easily identifiable among similar logos being used by competitors.
Have a well thought out strategy for presenting yourself or communicating your brand
Knowing your clientele and what they need from their experience with your company will make the whole process much more manageable. You don't want it to come across as generic stuff any other brand might say; make sure it's unique and genuine so people can get to know you better.

Go into new markets that are untapped by competing companies
Don't limit yourself to the potential of your current markets. If you're going into a new market where there are no competitors, make sure you have a plan for establishing brand awareness and getting people to know about you!

Be active in the communities that surround your company
Brand building starts with good old-fashioned word-of-mouth referrals from happy people. Give them exactly that! Show them that you care about your neighborhood by joining in on community events like fundraisers and charity drives!
If you really want to impress your community and get a headstart on your visual identity, putting together a charity drive or some other type of event for your community would be an exceptional advertisement for your brand!
Expand your target audience with targeted advertising campaigns
Targeted advertising campaigns offer a great way to get more in touch and familiar with your potential clients. This will lead to a better understanding of how people perceive you, which helps design your brand's image.
Analyze what you gain from these campaigns (response rate, number of sales made) to determine if further investment into those areas is worth it.

How Can Fusion Marketing Help with Our Logo Design, Branding, and Marketing
Fusion Marketing promises our clients that we will help them make themselves look great and be the best they can be in their industry. It's not just a logo; it's about your company being able to stand on its own feet because of all the parts working together as a whole to create a powerful image for your brand.
We offer logo design combined with other graphic services, including print and website design, to help you get your brand voice out. Then, when you are ready to take your business to new heights, we can help you get there by putting all the pieces together so that your graphic identity stands out from others.
Your brand identity will convey what kind of business you are, how you should be treated as a customer, and what level of service you expect from your own brand. As a result, the real meaning of your brand message will shine through.
Fusion Marketing can help you accomplish your goals from the beginning of building your new brand identity through its development until it becomes another part of our world culture that feels like it was always there. 
In the end, that's the goal, right? We love to help people walk through our doors with a logo and a brand but walk out with a visual identity for a brand that feels like it has existed since the beginning of time. 
Are you ready to invest in your business's future and give Fusion Marketing a call?
We're here to answer all of your questions and help you understand how we can help you and your business grow.