Fowler and Williams – Matte Business Card with Rounded Corners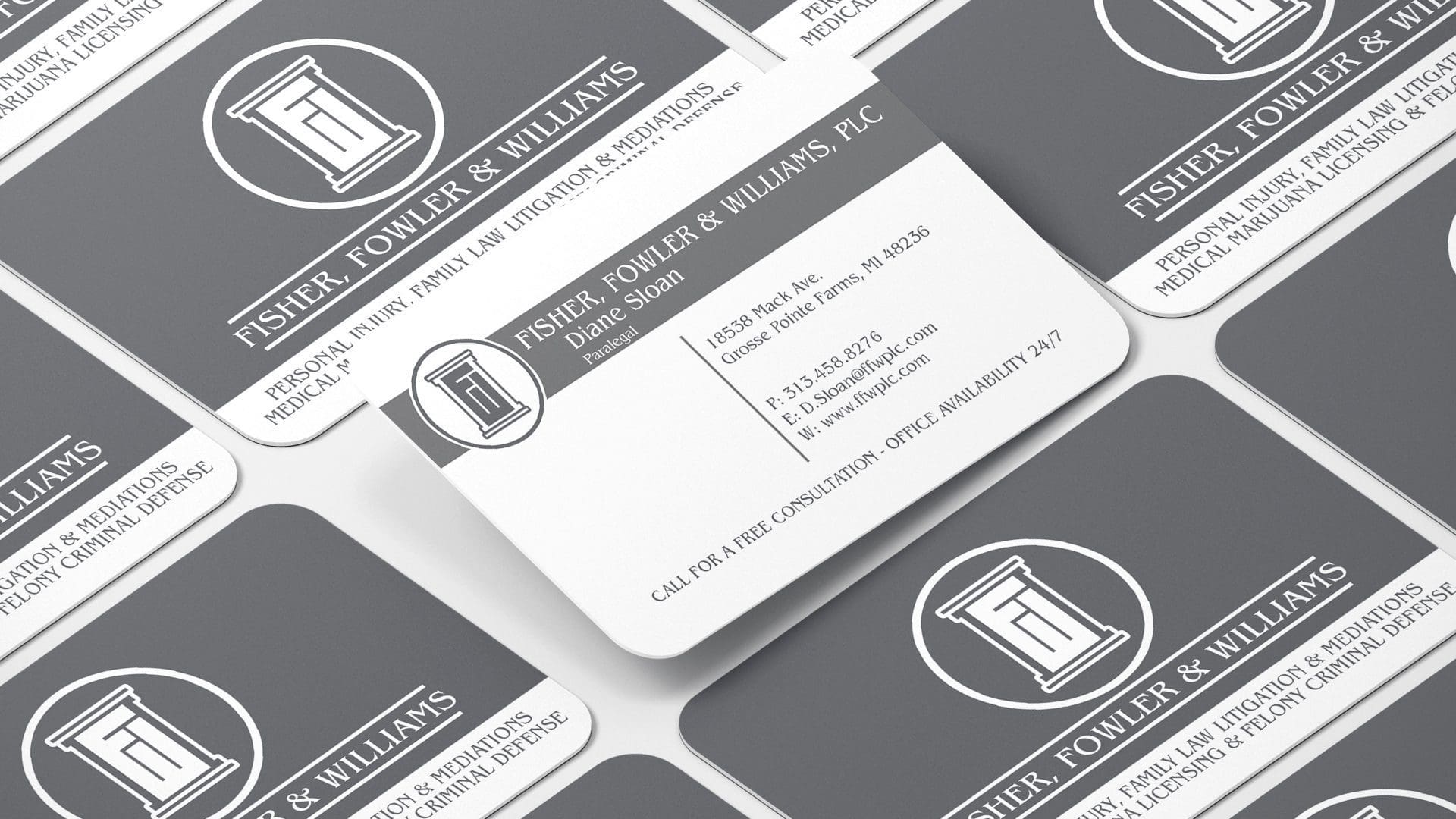 The original design for this card was put together for the law firm when they had first started. It was to be used as a placeholder until something more permanent was developed by our team. The lawyers, Daniel and Aimee became attached to the *placeholder* card's design so it was refined into what you see here. Choosing a thick cardstock and applying subtle finishes like rounded corners really bring it together.
Like what you see?
 Have a new project coming up? Looking for a partner that's interested in finding solutions? Are you ready to start standing out from the competition?