To start a residential painting business and be successful, you need to focus on advertising and know the best places to advertise a painting business. You will want to do many things with your painter marketing, including logo design, vinyl graphics for your truck, and team member shirts with your company name on them.
If you've been typing "how to promote my painting business" into your search bar, and you've come up empty-handed, I'm here with 10 quick tips that I have learned from working in the marketing industry for almost 10 years!
Offer a Free Estimate
One great way to generate new business for a painting company is to offer a free estimate. Make sure you have some pricing information on hand so prospects can see the price ranges for different services and jobs, but offer to come out and give them a free estimate. You could also go door to door offering estimates. Again, this can help you quickly generate new business for a painting company.
This marketing strategy might seem obvious, but it really does pay off in more ways than one.
If you search Google local service ads you'll find that most painters will offer a free quote to potential new customers. This will allow you to talk about your painting business and what it offers while also giving them a chance to learn more before committing.
Design a Memorable Logo
The most important thing you can do for your painting business is designing a memorable logo for your physical and digital marketing. Your company's name should be prominently displayed in the icon or image you choose. It should also match the other elements of your branding established already. 
The logo you use for online marketing on the website for your painting business should be the same as the logo on any other digital marketing, your trucks, online ads, banners for local events, lawn signs, business cards that are given out to current or past customers, and more. When people search for your business online, you want them to know your painting company by its logo!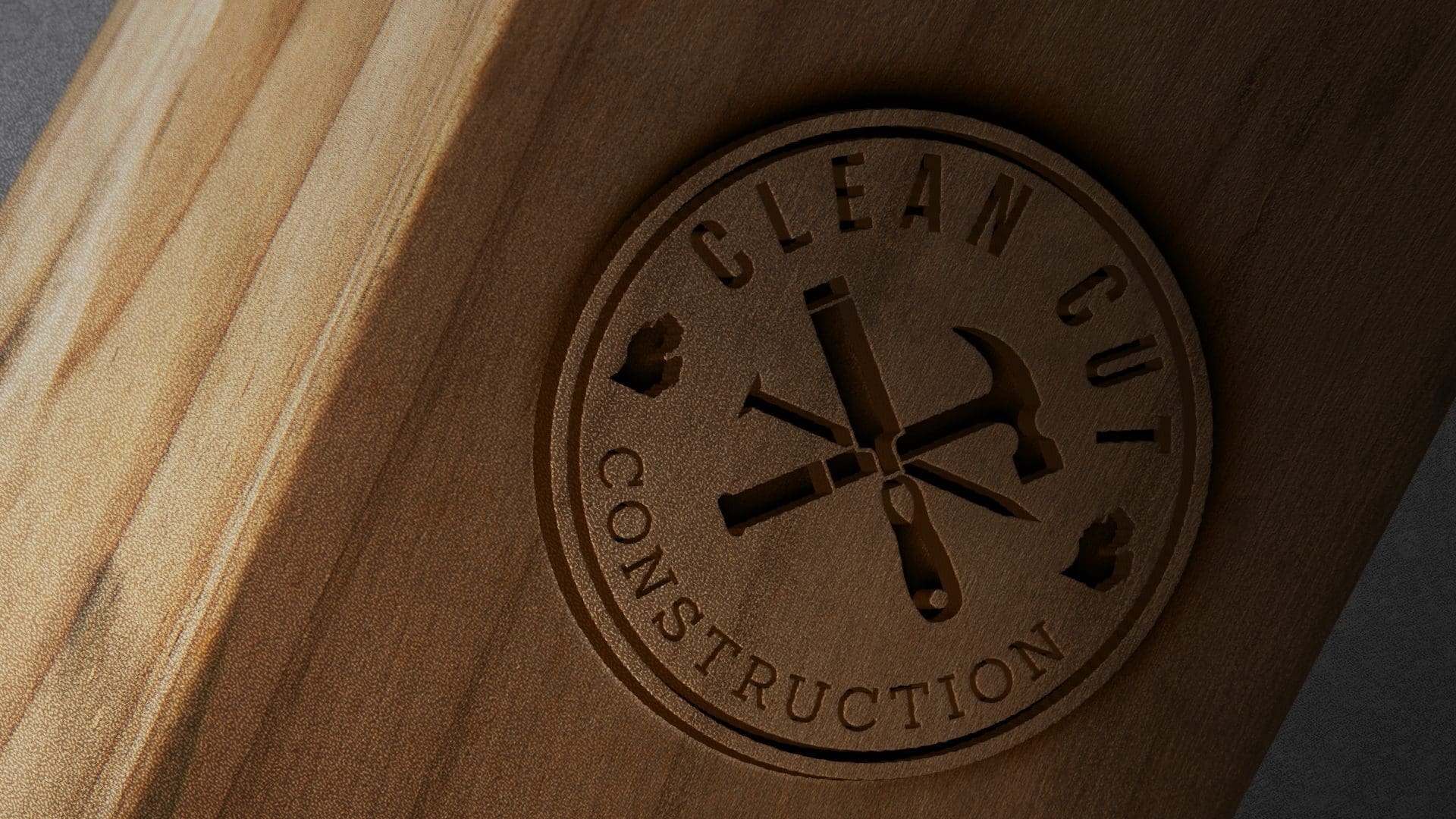 Here are some guidelines to follow when designing your logo:
The company name should be prominently displayed in the icon or image you choose for your painting business.

Stay away from generic design elements, such as gradients and clipart. Gradients are often hard to print, and clipart may lead to you having the same or a similar logo to other painting companies. 

Your painting business logo will ideally reflect the style of what you do for a living – if it's not easily apparent how painting services are incorporated into your business' branding, then consider using something else!

Consider incorporating a symbol representing what your painting business stands for – this could come in handy later on down the road if you want to incorporate more than one service/product line (or other variations) with different logos into your marketing materials.

Remember that every minor detail matters – including font type, color, and size.

Ensure that your logo's colors work well with the rest of your branding elements if they will be included in marketing materials, such as text headers or backgrounds.

Avoid using a closeup photo of your hand painting something – it typically doesn't translate well into logos… unless you're an artist? However, some Internet research might be worth seeing what others have done for their painting business logos!
Create a Website With a Portfolio of Work
You want to have a business page so that people can find you online with just a quick google search. Make sure your site has plenty of pictures and video clips showing the quality of your work. Include social media links on every page, too, so that they are easy to share with others! 
Search engine optimization is essential for your digital marketing, as well. Make sure you take the time to write a good description of your business and what services you offer. You can also list the towns and states where you work in your marketing online. This will be conducive to search engines leading the local population to your business.
It is also important for potential customers, be they residential clients or commercial clients, to know about any certifications related, whether from painting suppliers like Sherwin Williams or trade organizations such as the EPA's Leadership in Energy & Environmental Design (LEED) certification program.
Make sure you have good before and after pictures on your business page and social media. Photos are crucial to advertising your business these days, especially when people will be looking on their phones for painting contractors online. You want them to see your digital marketing and immediately know what type of paint job they can expect from hiring you!
It's also worth noting that a clear call to action (CTA) is vital because you want more customers in your target market to know what you offer. You can do this through your painting website, phone number, email address, or mailing address in an easily visible but unobtrusive location on each of your custom landing pages. Make sure you provide correct contact information and that it is easy for prospects to find!

Advertise on Social Media
Facebook, Instagram, and Twitter are the best places in terms of online visibility to advertise local businesses on social media. For example, you can create a marketing plan with a Facebook ad for your own painting company by going into the advertisement manager and setting up an account.
There you will be able to choose where you want people in the local community to see the ad for your painting contractor services (such as within ten miles of my zip code).
PRO TIP: One excellent marketing strategy for painting companies to get more painting leads is to run an ad telling them about the free estimates or other free resources your painting business offers!
You can also create an Instagram ad for your marketing strategy by going to your profile's "Ads" section and choosing from various ads, such as carousel or slideshow format.
PRO TIP: Put up photos of recent painting projects that are eye-catching so people will stop scrolling through their feed and want to click on your painting contractor ad, generating more painting leads and leading to business growth.
Twitter is an excellent place to talk about your latest work for satisfied customers and provide links to your painting website. You can also create an ad, which will allow you to choose the area where people in this demographic will be able to see it (such as within ten miles of my zip code).
PRO TIP: Tweet often because Twitter users are more likely not to follow you if your posts are too sporadic. Online marketing on social media is an efficient way to collect painting leads. 
BONUS: If you want to be putting more time into social media, maybe it's time to hire somebody who can do that for you.
Create Referral Cards for Clients
Referral cards are just like business cards that empower happy clients and allow them to refer you to friends and family. These cards can be designed with a perforated edge to be easily torn off and handed out by referring clients.
Give potential clients the card with your contact information on it (including business address, phone number, email, your painting website, and any other relevant information) when you give a prospective customer an estimate or drop off their freshly painted home.
Remember, if you ask someone for a referral, they are more likely to do so if they have a reminder. That is why it is crucial to have the card on hand when a painting service is doing estimates.
To ensure that your new client doesn't forget about their referral, use a call to action at the end of the estimate. Get creative with your call to action and make it something that will stand out. For example, "Could I tell you about our referral program? It is free!" 
Provide Free Shirts with Your Logo to Employees
Custom shirts are another great way to advertise your painting business. You can put a logo on the back of it, have the painting business name printed on the front, or go for something more creative. This way, clients and passersby can see your logo while you are working on the job.
Use a logo for your business as the central graphic on shirts. This is an easy, affordable way to spread awareness of who you are and what service/product you offer. On the back, put a personal message or slogan.

Buy bulk orders of custom T-shirts in advance to save more money.

Put your logo on the back of shirts and give them to employees to keep morale high. That, plus its free advertising for you!

Use slogans like "Painters Do It in Sprays," in your online marketing strategies and business profile landing pages. This is an easy way to advertise what service or product you offer with some humor at the same time.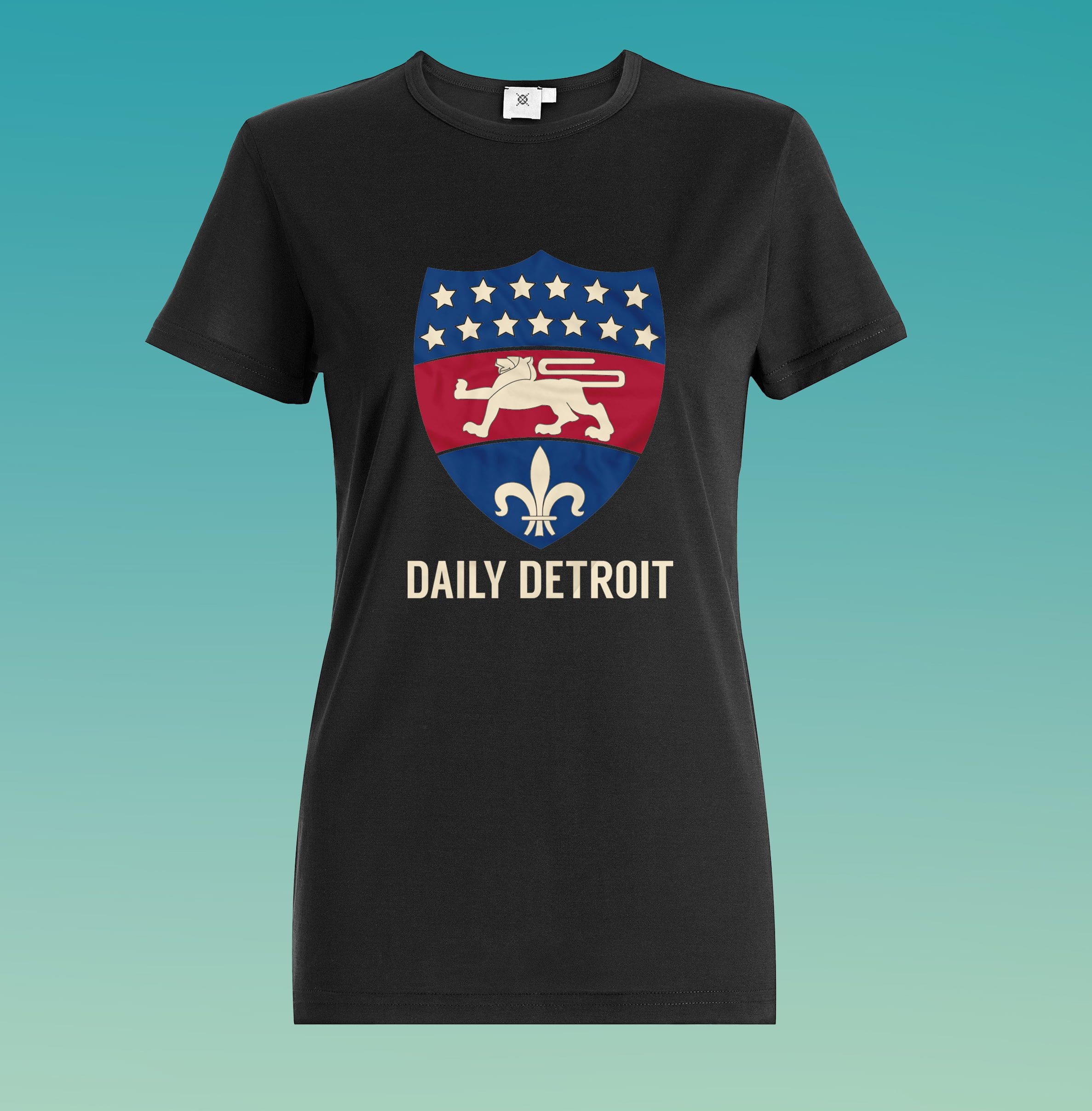 Add Graphics or Magnets to Work Vans and Trucks
One of the best painting contractor marketing ideas to improve the looks of your work van or truck is by adding graphics and magnets. This will allow you to stand out among other companies with a generic-looking vehicle.
The cost for graphic design can vary depending on what type of graphics or magnet you want. Still, it's easy enough to figure out how much a project will be if you get in touch with graphic designers or a digital marketing services firm like Fusion.
You can also paint your painting industry company's name on the side of each truck if you are trying to save money.
Leave Flyers Around Town
A great way to reach new potential customers is through flyers. You can leave these around town, or you can keep some stacks of them at the front desk of your business. This will allow people looking for a painting company to find one close by and easily accessible. It also allows those who are moving or painting their home to find the right company for them. (that's you!).
Bonus: Another creative idea for generating more leads is to speak to the business owner of local businesses that your company uses, such as local print shops, to see if you can leave flyers with them.
Here are some tips to keep in mind when it comes to flyers:
Flyers should be professionally designed and written. Avoid using the web-based photo editor that came with your computer because these don't look good or professional. Instead, stick to a design program like Photoshop, Illustrator, InDesign, etc., or hire someone skilled in design to create one for you.

Flyers can be single or double-sided and printed on paper that is at least 80lbs or higher. It's better if the bottom is cut because there will be a small border of white hanging below the flyer, making it look cheap.
Offer Discounts to the Right Groups
As a painting company, you want to make sure that your business marketing strategies reach all potential clients out there. But with so many other companies in the same field, how do you stand out to potential customers against other professional painters?
Well, now there's an easy and free way for you to find new customers: exclusive discounts!
Part of marketing is building a community. Consider offers like:
Free paint for teachers in exchange for an email address and name (local business)

Offer up to 50% off on interior house painting services when homeowners sign up with your preferred energy provider

Offer free estimates on exterior services, including roofing or siding

Offer discounts to your church or child's school where people may want to support someone they see regularly.

Offer discounts to new customers needing painting jobs if they are willing to put lawn signs on their property during the process or after their paint jobs are finished. 
Join a Local Networking Group
So you're the business owner of a painting company and want to grow your business and get more leads? Join a local networking group! 
"But why?" I can hear you asking. 
Well, think about it. You get the chance to meet new people in your industry, share marketing ideas with other painting contractors interested in growing their business like you are, and learn the best ways to get free painting leads from seasoned experts who have been doing this for years.
Plus, you can earn industry discounts and coupons that will help grow your business.
You might also like: 9 Reasons to Network in your Community
So do a quick google search and join a local networking group today!
No matter which one you choose to attend, be sure to go with an open mind and don't forget your business cards! You never know where this might lead you in the future.
Hire a Marketing Company
You've been looking for painting contractor marketing ideas, but you don't know where to start. There's a lot of information out there, and it can be hard to find the right solution for painting contractors. But we're here to help!
Whether you are interested in online marketing services with search engine optimization, online ads catered toward better lead quality, door to door marketing materials, or even help with the landing pages on your website, Fusion Marketing works in a professional manner to make sure your initial investment does it's job, giving you more leads. So let us know what type of marketing ideas you want for your painting contractors' business–we have plenty to offer!–and we'll chat about how they may work well with your commercial or residential painting company needs. 
We're happy to answer any questions that come up, so please get in touch with us if you would like more info on different options for digital marketing services and printed marketing materials in more detail.