Whether your goal is to entice shopping, welcome visitors to your area, or meet and greet students, it's time to start planning back-to-school promotions.
Even though students are happy that the school year is over, teachers, shop owners, city managers, and school officials should all start planning for the next one.
Your back-to-school campaign is essential! The proof is in how people shop.
Many people might not realize that the hunt for next year's items starts much earlier than they might think. The back-to-school shopping season is the second-biggest shopping event of the year, behind only the winter holidays. This is a critical time for retailers, as the majority of annual sales happen in the months leading up to Christmas.
Exactly how excited are people about back-to-school promotions? Very! The back-to-school goods and services sector is enormous. With only the end-of-year holiday shopping season more significant for retailers, products and services for the school year are in high demand.
Of course, retailers aren't the only ones who will have to start thinking about the new school year as soon as it arrives. But, as we'll see in this article, the back-to-school season may be a boon for local governments and educational institutions.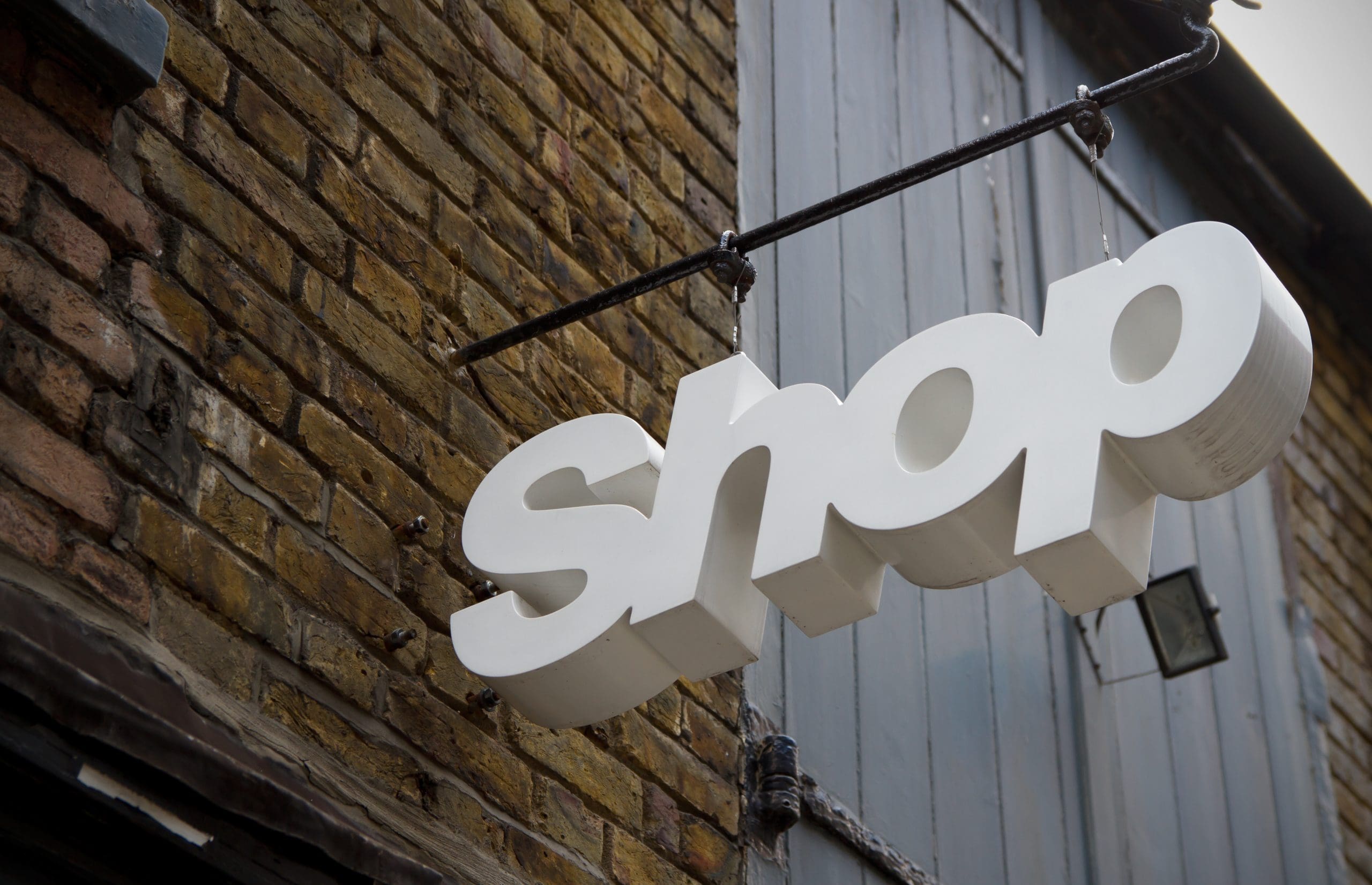 Retailers, this Back-to-School Season Consider More Than Just Supplies and Clothes
Shops that sell items related to education, such as laptops or tablets, backpacks, clothing, and other school supplies, stand to earn the most from the back-to-school shopping season. However, other retailers can also benefit, as parents and students are also likely to need food, entertainment, and travel during this time.
Restaurants
Restaurants, for instance, may give teachers discounts or special offers during the first week of school. Families may also want to take advantage of restaurants' back-to-school-specials as they celebrate a child's return to school or look for quick, affordable meals before and after activities.
Movie Theaters
Similarly, movie theaters may offer discounts to students who show their school ID. And amusement parks may also provide back-to-school-specials to boost attendance during a typically slower time of year.
Retailers
Other retailers should keep the back-to-school season in mind when planning sales and promotions. Department stores, for example, may want to stock up on clothing and other items that students will need as the weather cools down. And travel companies may like to offer deals to families looking to take a last-minute vacation before the school year begins.
Beauty Parlors and Spas
Beauty parlors and spas could offer back-to-school specials, as many students and teachers will want to look their best for the start of the year.
Bookstores
Bookstores may wish to offer discounts on textbooks and other materials that students will need for their classes. In addition, you'll build up a positive relationship with the community.
Window graphics, posters, and mailers may help keep you at the forefront of the community's mind when planning their back-to-school purchases.
Additional Marketing Ideas
Any business owner can benefit by using back-to-school season to their advantage!
Speak to the Parents
Sending their children to school will free up time for other activities for many parents and guardians. For example, your coffee shop may become a frequent pit stop after dropping off the kids at school with a free coffee or midday espresso. If you're a gym or yoga studio, you might offer a free class to parents during the day while their kids are in school. There are various methods to get the word out, including posters, flyers, brochures, and newspaper advertising.
Make Your Own Connection
To make a back-to-school link that may not be clear, use your creativity on your back-to-school campaign. For example, a health food store may want to run a promotion providing nutritious carry lunches to the first 50 customers or offer workshops on how to cook healthy meals.
In the same way, a hardware shop might put together a package of products that college students living in dorms could use to make their temporary homes more comfortable. In back-to-school marketing campaigns, you could use store displays, window graphics, and social media channels.
Start a Loyalty Program
It's never been a better time to start a loyalty program. With parents and guardians looking to save money on back-to-school spending, give them an incentive to shop with you. For example, you could offer a 10% discount on all back-to-school purchases or free school supplies for school shoppers with a specific purchase amount. In-store displays, posters, banners, and direct mail advertising effectively promote your loyalty program. You should also use your website and emails to spread the word about your school campaigns.
It's Time for Municipalities to Seize the Day
Cities close to schools or universities will want to put up a welcome mat for new first-year students and returning seniors. Many restaurants, stores, and organizations will offer discounts and deals to students who can show a valid student ID. Publicizing these deals on your city's website and social media will let students know that your town is a great place to shop, eat, and play. You can also use these marketing channels to promote city events and attractions that may interest students.
A little back-to-school spirit may be used to the benefit of any municipality!
Welcome New Students for the School Season
Local Businesses should welcome new students and their families to a college town. Retailers, restaurants, and other local resources might benefit from street banners, pole banners, posters, and other forms of advertising.
Even those who have previously been on campus will find it helpful to have maps highlighting significant points of interest and other useful information. You'll want to make it easy for new students to find your business, so include your address and contact information in your back-to-school marketing.
Focus on Summer Promotions
To guarantee that families have as much fun as possible before the new school year kicks out in September, summer specials should be a priority.
With the right specials, museums, zoos, parks, and other local attractions may be the last places families may go before the school year starts. Planning ahead for these summer promotions will give you a head start on the competition and ensure that your business is top of mind for last-minute fun.
Emails, building-side banners, wall graphics, and highway billboards may all be effective ways to get people's attention and get them there. A discount or other incentive might be offered to emphasize the opportunity.
Educators, Welcome Your New Arrivals
All back-to-school advertising, from preschools to colleges, directs visitors to the websites where they will study, teach, or otherwise participate! So embrace the excitement and build on it! Make it easy for visitors to find your location by displaying these promotional and educational messages.
On your website, include a banner or other notification that new students, teachers, and staff can click on for information unique to them.
Make this a Year to Remember!
Stand out from the crowd by extending a warm welcome to teachers, parents, and children alike at the beginning of each new school year. This will assist new residents in feeling more a part of the community.
How? Solutions such as large-scale vinyl banners and posters, as well as post-and-panel roadside signage, are quite common. You can also use temporary signage to direct traffic to your location or even welcome students and staff on the first day of school.
You can't go wrong with wall decals, floor decals, window decals, and other forms of indoor signage to make a great first impression.
Make Your Efforts Known to the Public
A warm welcome starts with signs and the beginning of a new semester is an excellent time to promote school organizations, performances, sports teams, and other extracurricular activities.
This is a perfect time to show your school spirit with some well-placed and strategic signage. Some parents may not be familiar with all that your school has to offer, so make sure you include everything! Ensure that all are well-publicized by using banners, posters, A-frame signs, and other promotional materials.
Provide a Clear Path for Visitors
Excellent wayfinding is essential when finding one's way across a whole campus, whether a small middle school, a large high school, or even the entire town of a university. With large-scale maps and easy-to-read directing signage, visitors can go where they need to go fast.
Now is an excellent time to evaluate your directional indicators, especially building identification signs, room numbers, and any other necessary signage to help people get around. Review the effectiveness of your current system and make improvements as necessary. Also, remember to keep the directories for your office building up to date.
How Can Fusion Marketing Help
Please contact us if you'd like to learn more about our wide range of back-to-school promotional materials or marketing campaigns. Thanks to our expertise in signs, graphics, and displays, you can rely on Fusion Marketing to help you with your small business marketing needs.
From banners to window decals and everything in between, we can help you prepare for the back-to-school season.
Contact us today to get started!