At Fusion Marketing, it's our passion to help businesses create branding and marketing that works to get them noticed! We offer a wide range of marketing firm services to help businesses.
Sometimes even our team is impressed with our ability to keep track of everything we do! But we're lucky to have a group of incredible people that work together, inspiring one another to keep raising the bar with every project!
Our specialties include graphic design, logo design, commercial printing of all sorts, social media and reputation management, search engine optimization (SEO), t-shirt printing, vinyl graphics and installation, website design, wide format printing, and more.
We've been in business since 2013 and have grown into an incredible work family whose passion is coming up with creative marketing to get our clients noticed! No matter your marketing goals, we can help you achieve them!
If your business needs help with marketing to current or future clients, we would love to be your first point of contact! We would love nothing more than to sit down for a consultation and build out a plan to help you take your business to the next level!
Logo Design
So, you're starting a new business and need a logo? Or, maybe you are in the middle of a complete remodel of your old logo and website. Whatever the case, we'd love to develop a solution for you.
Designers on our team are not only very good at what they do, but they're also proud of their projects! They'll work with you one-on-one to make the perfect logo for any type of business.
For people to recognize a logo, they must see it clearly in any size, and it must be simple enough to be drawn by a child from memory. To design the perfect logo, you have to think about what you want your customers to think about your brand when they see it for the first time. Start by asking yourself what you want them to feel and talking to a professional logo designer about what elements would give your logo the right feel for your brand!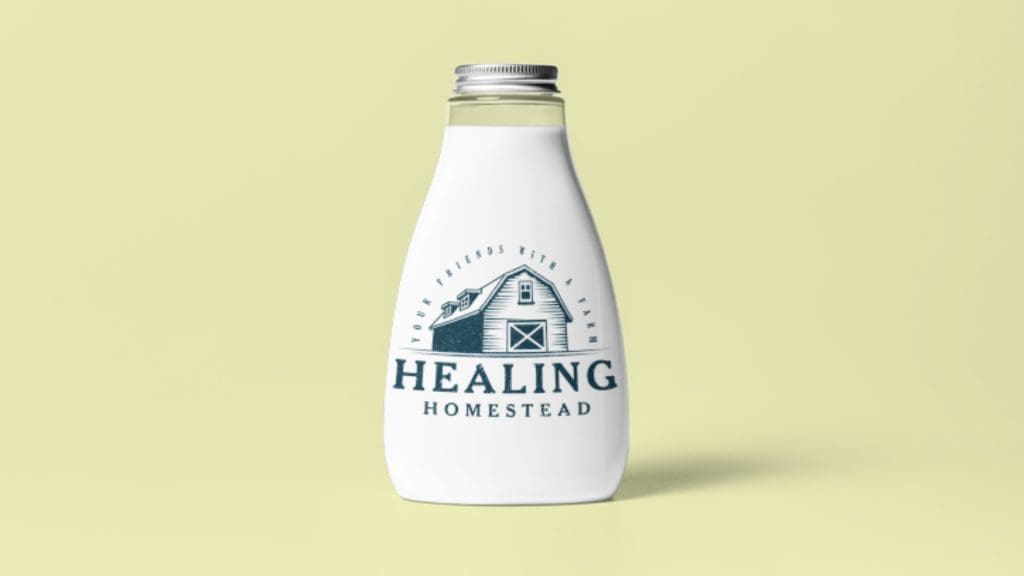 Graphic Design
Fusion was started by two graphic designers who were in charge of the look and feel of some of Metro Detroit's favorite businesses. As a result, we have all of the tools we need to make visually appealing materials that can help you grow your business in new markets. Graphic art isn't the only thing we do at Fusion. We also have a background in print media. We help businesses like yours avoid costly mistakes as they grow.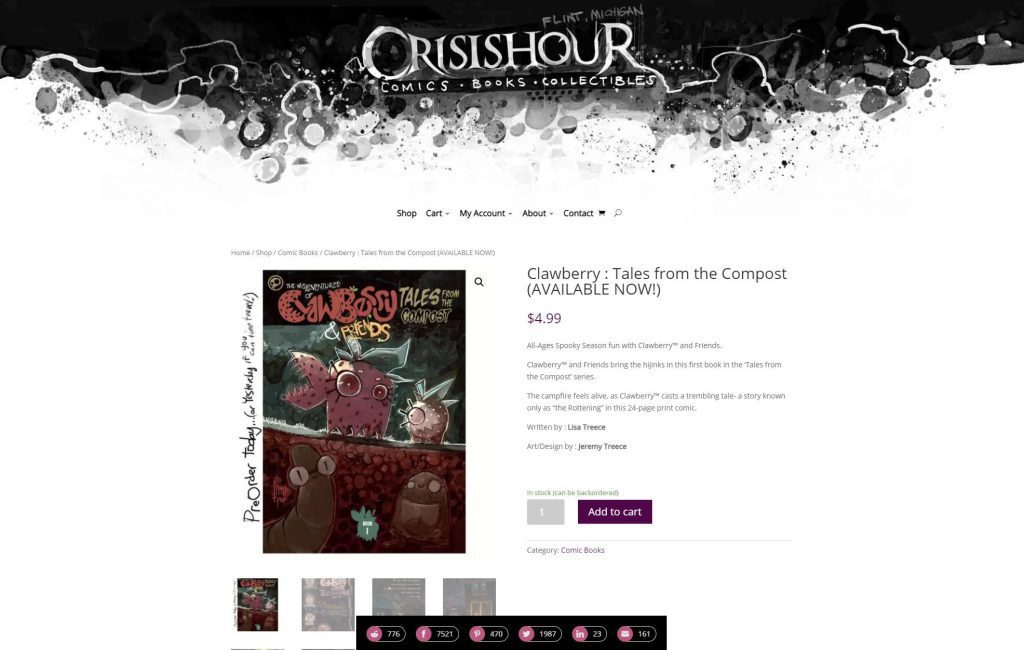 Website Design
The internet has changed, and so have the needs of small businesses. Make sure your website can work on any screen, from a desktop computer to a smartphone or tablet. This is important now because people use their phones and tablets all the time. Fusion Marketing makes websites that look good no matter what device your customers use.
We also pride ourselves on being reasonably priced for small enterprises and online stores!
New Builds
If you recently started a business and need a brand new website to get things going, we're here for you! We'll help you develop the content and design that accurately reflects what your business is all about.
Re-Branding
Is your company in need of a re-brand? Let us know! We would love to help you determine what changes need to be made to your website and brand image to reach a wider audience or target a different market.
Website Updates
Have you meant to update your website but just haven't had the time? We can help with that! We'll work with you to figure out what content needs to be updated and make the changes for you.
Hosting & Maintenance
We can provide hosting for your website and make sure it stays up and running. At Fusion, we have dedicated servers monitored 24/7 to make sure your website is always available. If you ever have any problems, we'll be there to help you fix them!
Search Engine Optimization
When people are looking for your products and services, you want to ensure that your website comes up as close to the top of the results as possible. This is done through SEO or Search Engine Optimization.
At Fusion Marketing, we understand how search engine optimization works, and we can help you with it. If you need help with marketing for your website, our full-service marketing agency can help you develop a plan for marketing strategies to get your website the ranking it deserves!

Social Media + Reputation Management
When it comes to marketing, social media and keeping a good reputation are two things that are very important today. When there's so much competition, it's essential to be active on social media and have a good name.
Fusion can help you manage your social media accounts to grow your business and keep a good reputation. We can help you make and post content, talk to your audience, and keep track of your progress. In addition, we also offer reputation management services to help you keep an eye on and improve your online reputation.
So, if you want to grow your business and stay ahead of the game, call us now! We can't wait to work with you.
Facebook
Facebook is a great place to start if you're looking to get involved in social media. With over 2 billion monthly active users, there's a good chance that your target market is on Facebook. We can help you create and manage a Facebook page for your business and develop targeted ads to reach your customers.
Ghostwriting Articles/Blogs
If you don't have the time or inclination to write blog posts or articles yourself, we can help! We offer ghostwriting services to write content for you. All you need to do is provide us with a topic, and we'll take care of the rest!
Press Releases
A press release is a great way to get the word out about your business. If you have something newsworthy to share, we can help you write and distribute a press release. This is a great way to generate some buzz and get more people interested in what you do!
Your social media accounts and website are essential tools for marketing your business.
At Fusion Marketing, we understand how to use these tools to help you reach your target market and grow your business. We offer a variety of services to help you with this, including website design and development, hosting and maintenance, social media management, and much more.
Commercial Printing Services
With the right tools and know-how, we can print almost anything. Today, door hangers, posters, postcards, booklets, and art prints are all excellent marketing. We can also finish your printed materials with various options, such as UV or matte lamination, to make them look their best. So tell us what you want to print, and we'll do the rest.

Business Cards
There is nothing more important than having a well-designed business card. It doesn't matter how big, or small your business is; people will notice. To help you make the best business cards to show off your company's brand or logo, we love to use our graphic design skills to make fantastic business cards. We can help you choose the right paper stock and printing method based on your budget and what you want to do with it. In addition, we love to create bespoke designs that catch the eye!

Sell Sheets/Handouts
Sell sheets or handouts are a great way to spread the word about your business and its products or services. With our print services, we can help you create marketing materials that are both informative and eye-catching. You can choose from a wide variety of paper stocks and finishing possibilities when you come in to see us.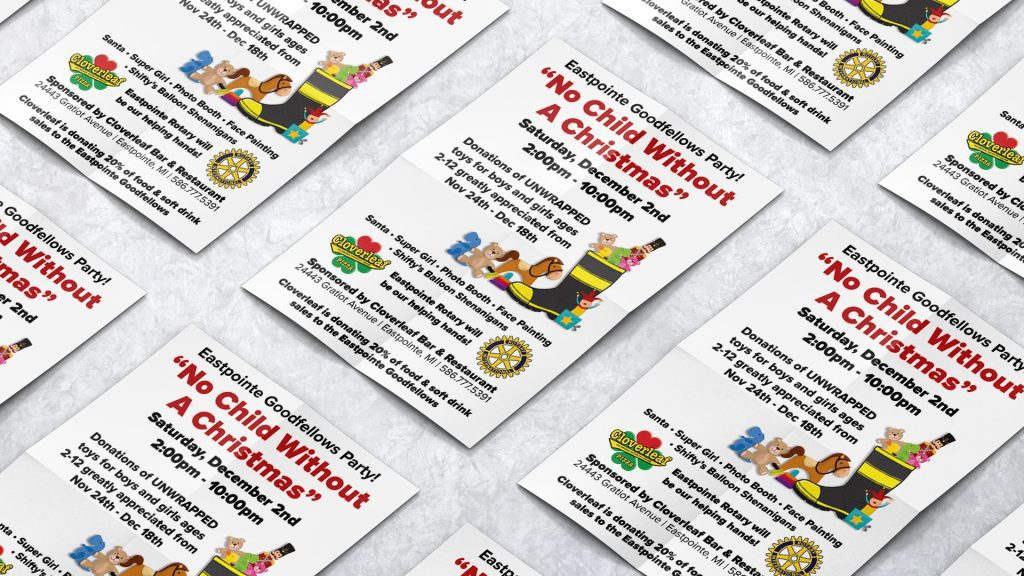 Flyers
If you want to spread the word about your business, using flyers is a great way to do it. When you use our print services, we'll help you create flyers that look professional and high-quality because they are! We want people to pay attention to our clients! 
Menus
Did you know that we can also design menus? 
A great-looking menu can do a lot for your business. They're a lot of fun for our team because we get to be creative with the layout and design (while still including all the essential information). We love brainstorming with clients on innovative designs! Any time we can see the passion on a business owner's face, it makes the project much more enjoyable.
It doesn't matter if it's a coffee shop, deli, or restaurant: Our team of graphic designers can help make sure that your business is shown in the best possible light!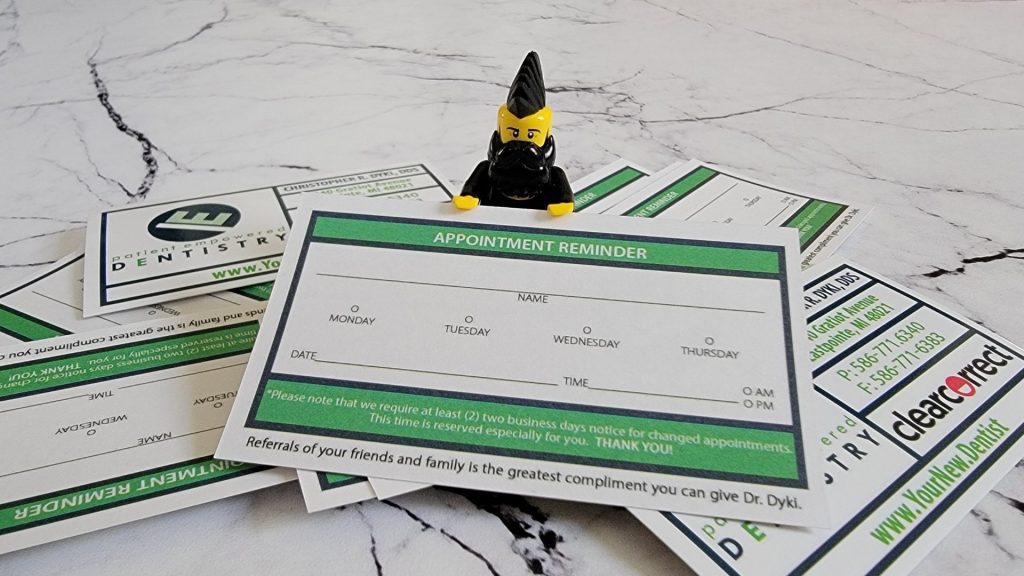 Appointment cards
Using appointment cards is a great way to promote your business, build customer loyalty, and create more revenue. When you use our printing services, we can help you make professional and high-quality appointment cards that will make a good impression on people who would like to work with you.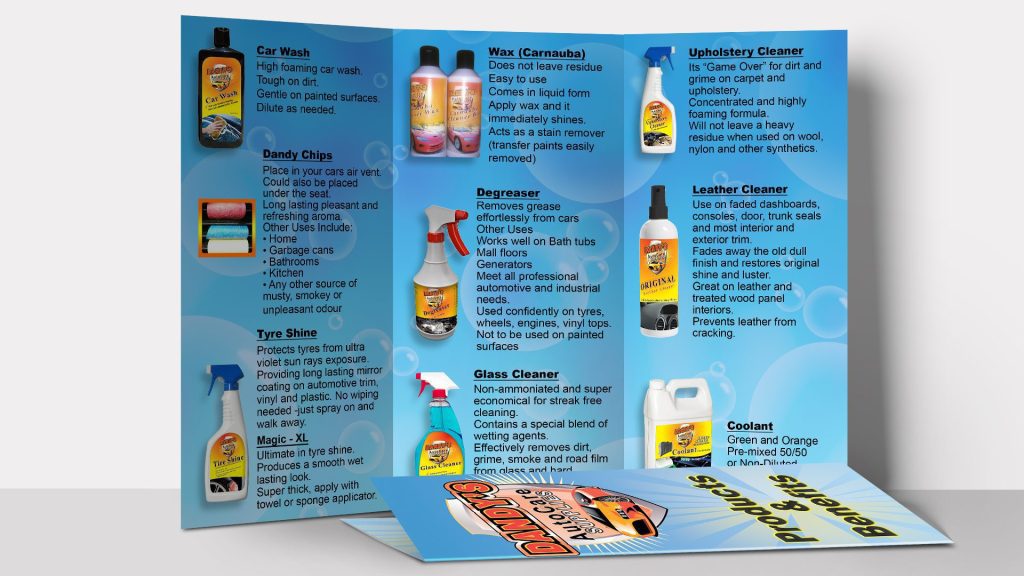 Tri-folds
If you want to get your message across, tri-folds are a great way to do so. Print your message on a tri-fold to give it a more impressive and professional look for potential clients. They're versatile, cheap, and easy to give out. With help from Fusion, you can take advantage of our high-quality printing and finishing options to make a tri-fold that showcases your business just right.
To help you realize your vision for your tri-folds, we'd love for you to come in and meet with us.
Letterheads, Envelopes, and Business Folders
Many things can make or break a business when it comes to marketing. Making good first impressions is very important!
If you want to make an excellent first impression, you should use letterhead and high-quality envelopes that have been printed correctly. If you constantly hand out packets to your clients, a business folder with all your information on the front is the best way to keep important documents safe from getting lost! We can also help you with these things. We use the most up-to-date printing technology to make sure your printed materials look their best!
Door Hangers
Looking for a way to market your business that is going to work? Door hangers might be the perfect way to get people to stop by.
Door hangers are a great way to get in touch with people who might be interested in what you have to say without forcing yourself into their schedule! They're also cheap, making them a good choice for businesses of all sizes.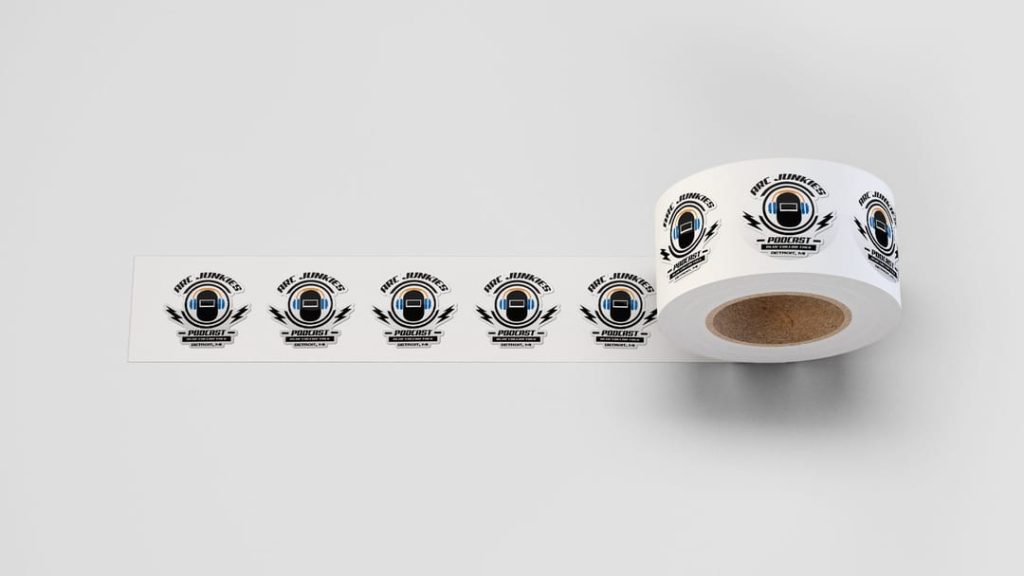 Stickers
Who doesn't love stickers? They're great for kids and adults! If you need stickers made for your business, we can help.
There are all sorts of uses for stickers: product labels, promotional stickers, thank-you stickers… the list goes on! We can print them in any size or shape you need.
No matter what you need them for, we can help you create high-quality stickers to get your message across.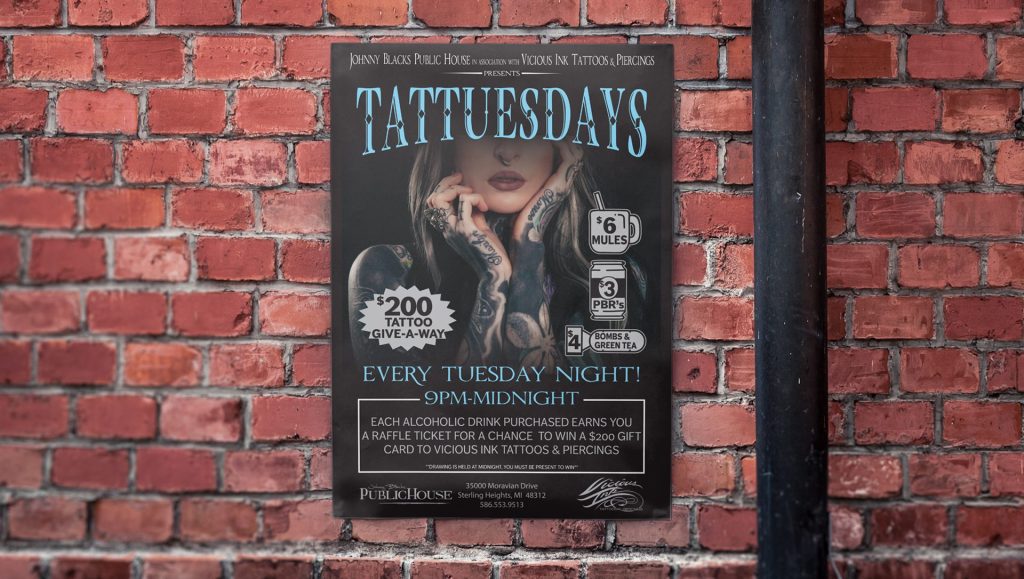 Posters
Putting up posters is cheap, simple, and can be seen by many people. We love making posters that make your business stand out from the rest. A poster can be a great way to spread the word about an event or a new product. If you are an artist, band, or business, we can help you make a one-of-a-kind poster that makes a great first impression.
We're always excited about helping businesses of all kinds make the best materials for marketing and advertising! To find a printing company that will keep your business in mind, come and see us today! We can't wait to work with you!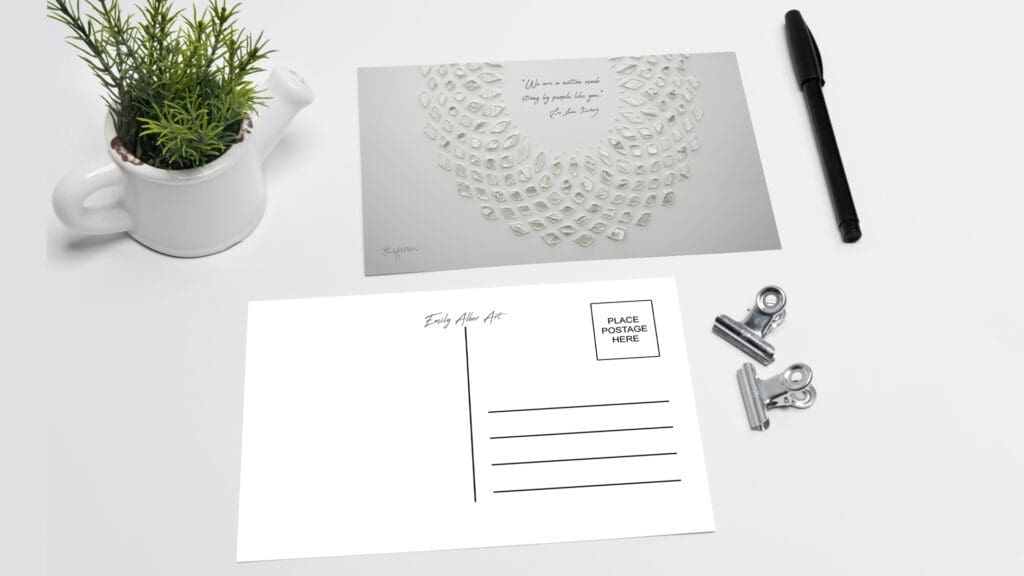 Postcards
With postcards, it's easy to remind people about your goods and services. Sometimes, all it takes is a quick holiday or birthday card to make someone think of you. As a result, they're a terrific choice for companies that need to often or swiftly engage with their customers.
Let us help you create postcards that won't immediately end up in a trashcan!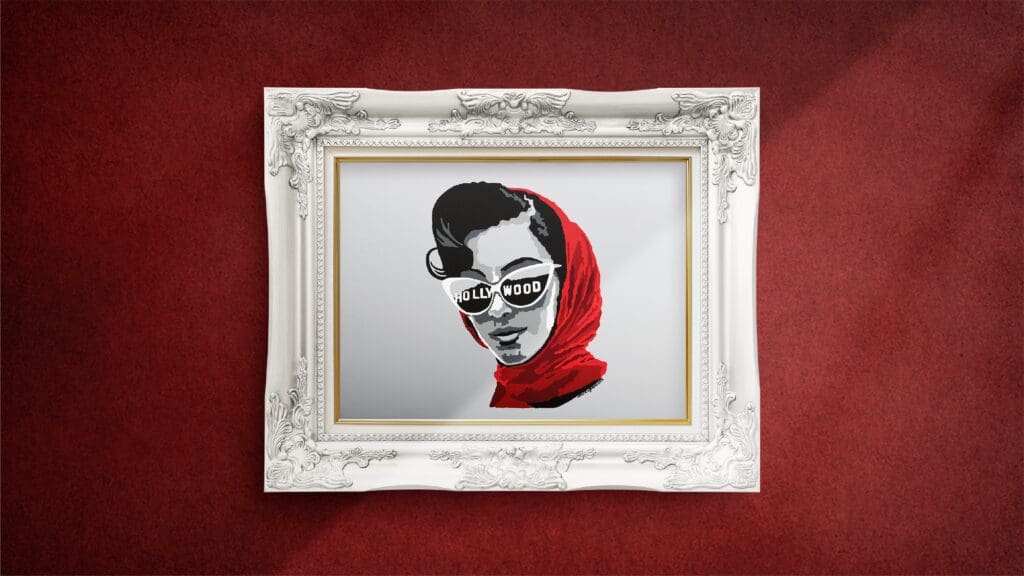 Art Prints
Looking for a cheap way to show off original art? Then, look at some of the prints. Art prints are a great way to show off your work. They're also cheap and easy to frame. There are many different types and sizes of paper that Fusion Marketing can print your art on. To match it, we also have various options for finishing your art print, like UV or matte lamination.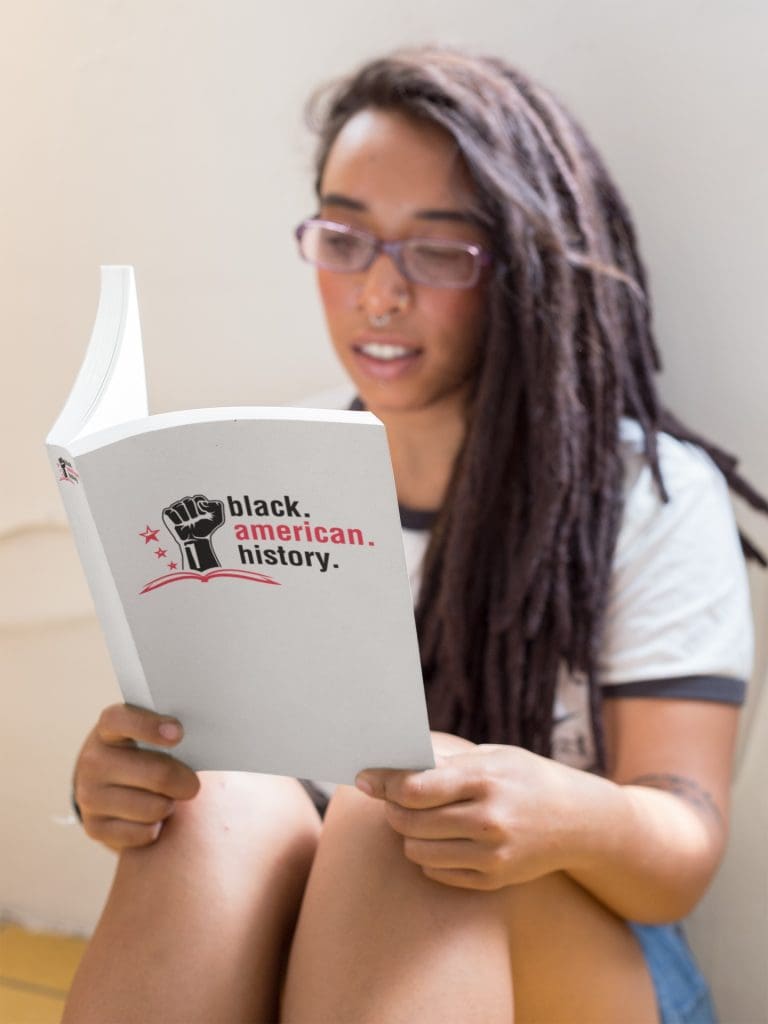 Booklets
You want to connect with your audience or spread the word about your business, but you don't know-how. Then, a booklet is a great idea. In business, pamphlets and brochures are great because they are small and easy to hand out. This makes them great for companies that need to communicate quickly or often.
Any size and paper type are no problem for our experts! We can apply UV or matte lamination and other finishing options to your brochure to make it look its best. With our expertise and high-quality printing equipment, you can trust us to create the best-finished product for your needs, no matter what they are.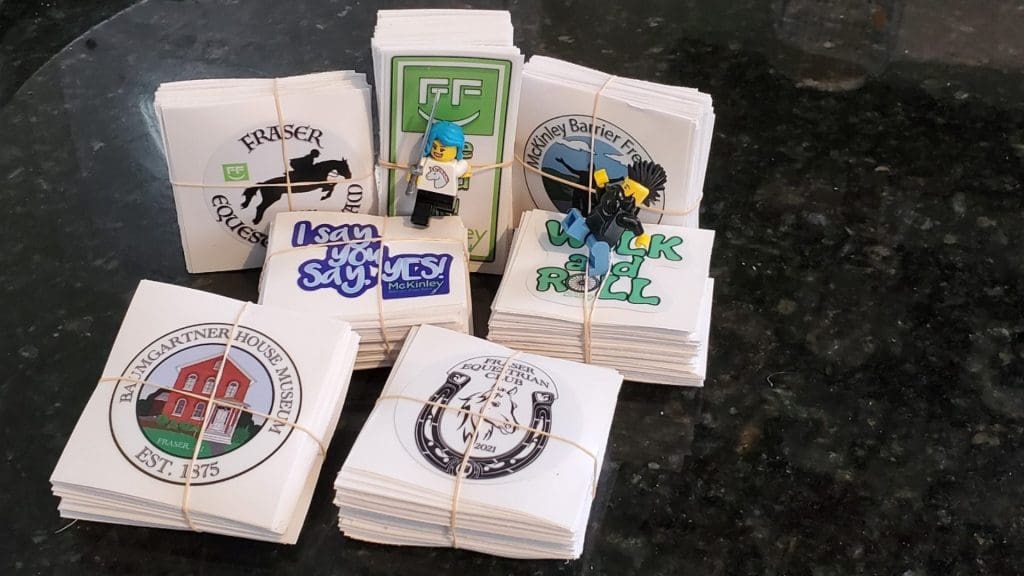 Promotional Printing
If you go to almost any store, you can find promotional products and gifts. They're a great way to show your customers that you're thinking about them. They're also a great way to promote your brand and business.
At Fusion, we love to help get brands out there. We print on all sorts of materials, from paper to ceramics, fabrics, metal, and more! Of course, you don't want to be simply another face in the crowd, so let us provide you with some unique suggestions. If you want something that stands out and gets noticed, we can help!
T-Shirt Printing
We can help you find the custom clothing that you want. We'd love to help you with silkscreening, direct to garment (DTG), embroidered projects, and more! It doesn't matter if you need one shirt or a thousand. We can help you with a service that even a kindergartener could use.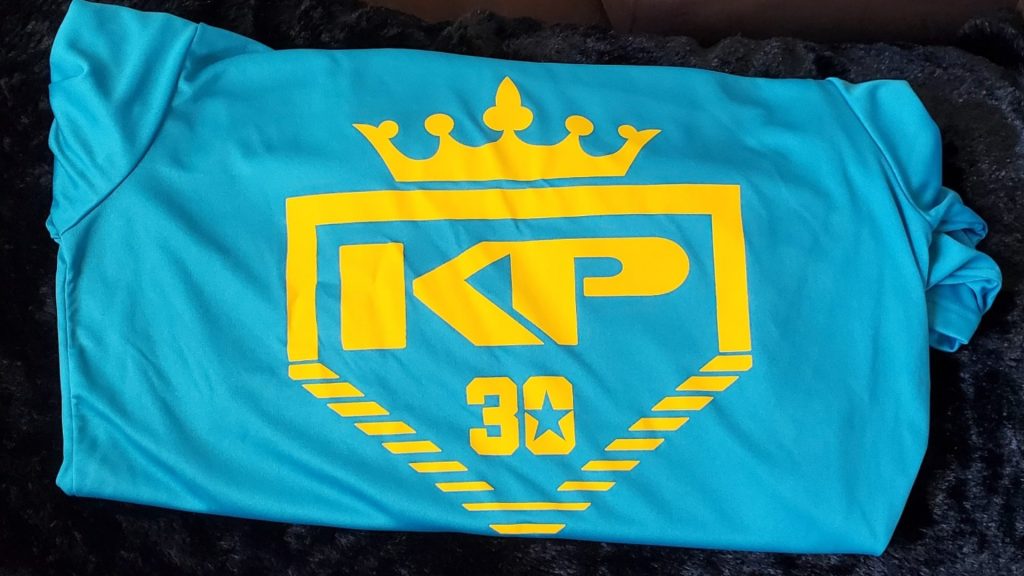 Silk Screen T-Shirt Printing
Silk screening is the best way to get personalized clothing if you need it in a short amount of time. Using our silkscreen printing services is a great way to get the word out about your business. We use high-quality materials and can get your project done quickly. So whether you want a single shirt, a bunch of shirts, or a lot of shirts, we have the tools and experience to get the results you're looking for.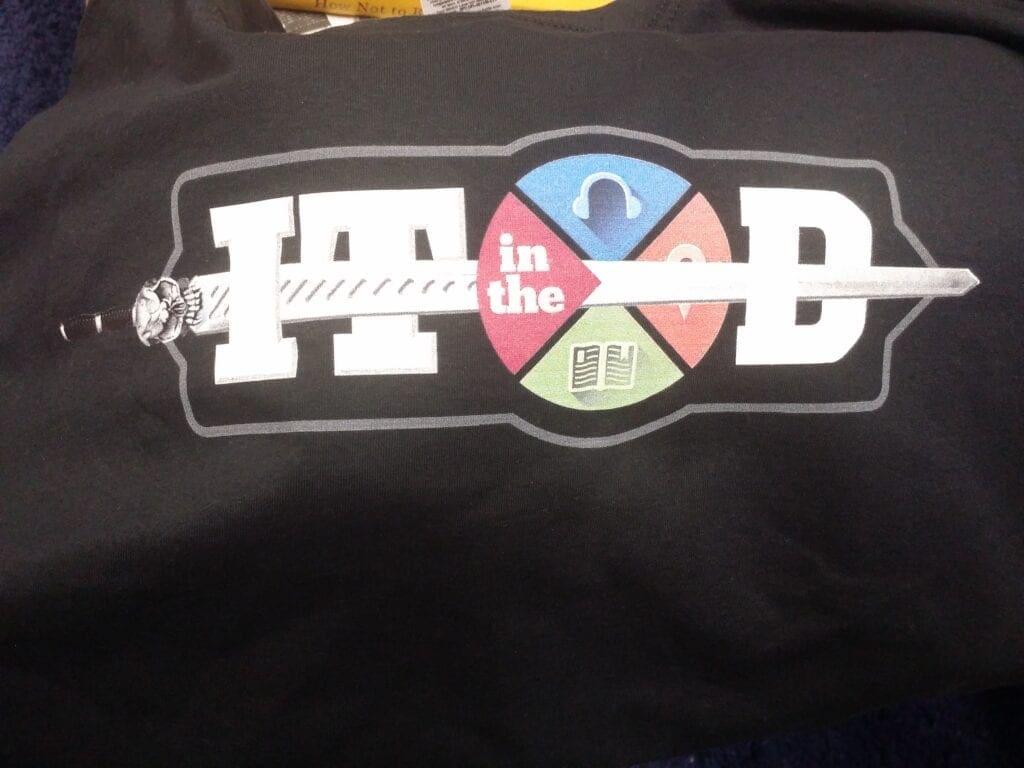 Direct to Garment (DTG) Printing
For those who want their customized apparel options to be as quick, easy, and cheap as possible, direct-to-garment printing is just what you need. We offer this cutting-edge service that combines high-quality materials with state-of-the-art printing technology to create beautiful, long-lasting results. So whether you need one shirt or a thousand, we can help.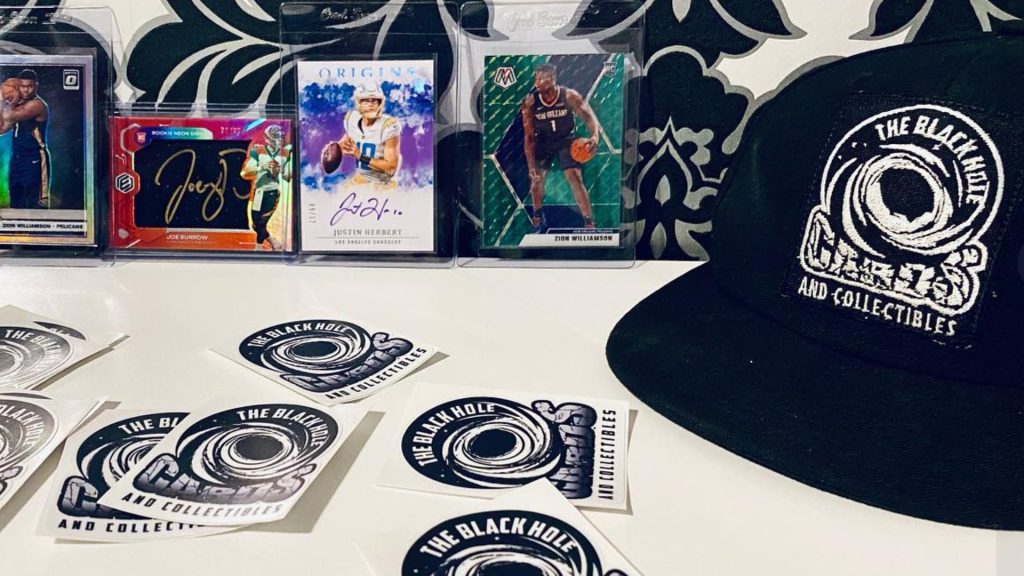 Embroidered Apparel
An embroidered shirt or hat is a great way to show off your business or brand in a more sophisticated way. If you want your brand to stand out from the rest, we can help you with embroidery. We can embroider just about anything, from hats and shirts to jackets and bags. Taking your brand to the next level has never been so easy!
Wide Format Printing
You're probably familiar with the time-honored tradition of having your most treasured words plastered all around town. The good news is that it's as easy as pie with Wide Format Printing.
Wide-format printing can be applied to various surfaces, including PVC, coroplast, aluminum, etc. We're proud to offer this service and all of the other great options available for businesses like yours.
Even if you only need a small piece of signage to put on your office wall, our design team can help you make the process simple. With most jobs finished in 2-3 days or less, there's no reason not to start working on your next project right away!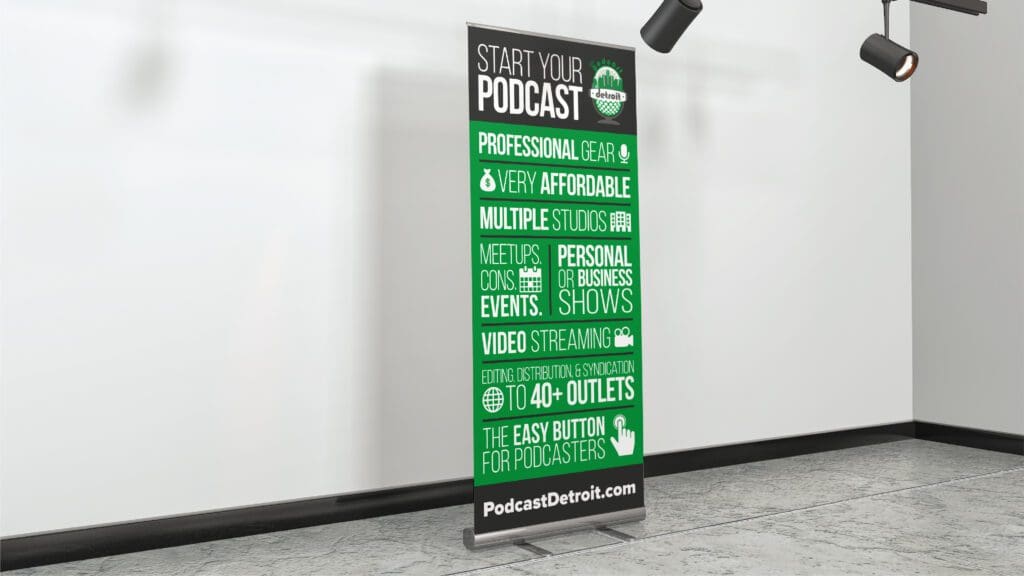 Banners
There are many ways that banners can add color and style when you want to market something. For example, suppose you need a custom outdoor banner, an outdoor banner for a store, a trade show banner, a vinyl sign for your window, or any other type of banner. In that case, our experts can help you achieve the look you're dreaming of! We have fast turnaround times and use high-quality materials to make your banner look perfect.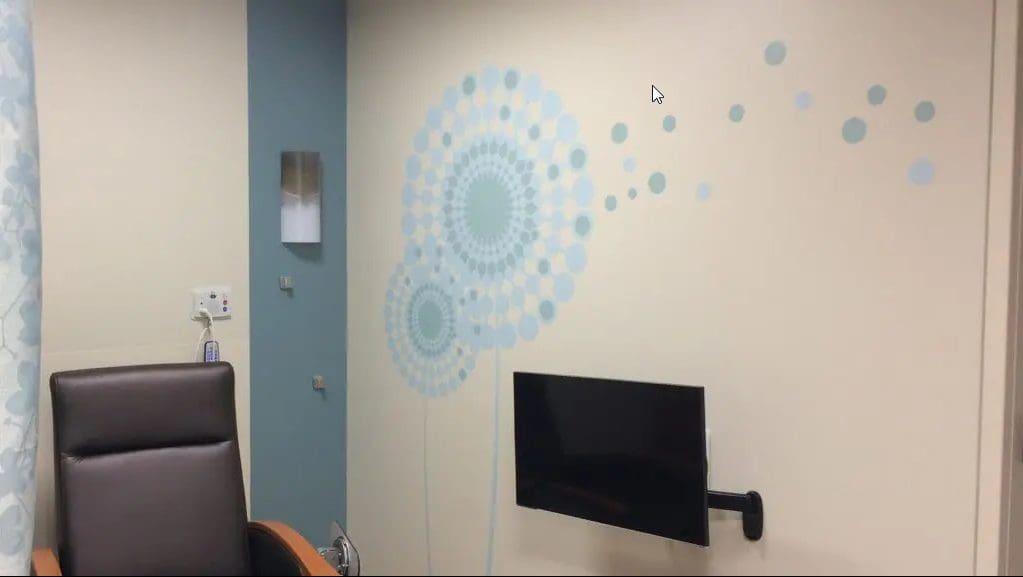 Vinyl Decals
Vinyl decals can be used in many ways to spread the word about your company. Cheap and easy to use: Use them on walls, floors, cars, trucks, boats, etc. Our vinyl is made of high-quality material that can withstand the weather. So any shape of decal you're looking for, we can make a reality!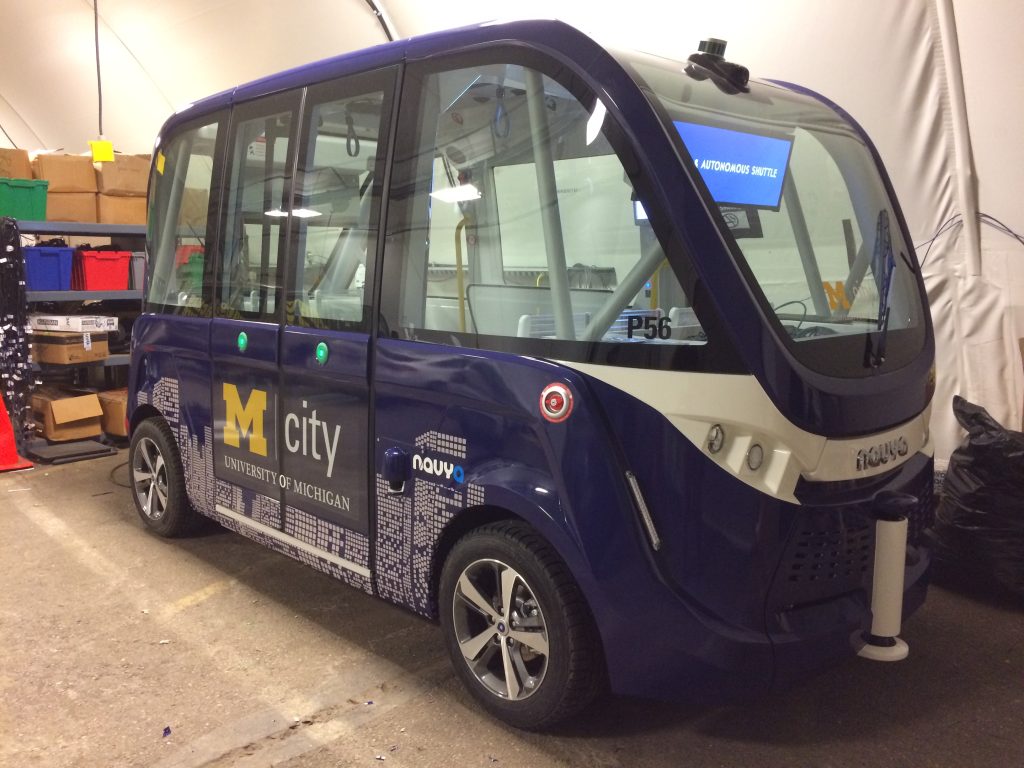 Vinyl Wraps
A vinyl wrap is a great way to give your car, truck, or boat a new look. Vinyl wraps are a significant investment because they protect your vehicle's paint job while making it look great. We use high-quality vinyl and can custom-design a wrap to fit your needs.
If you're looking for a way to make your business stand out, this is it!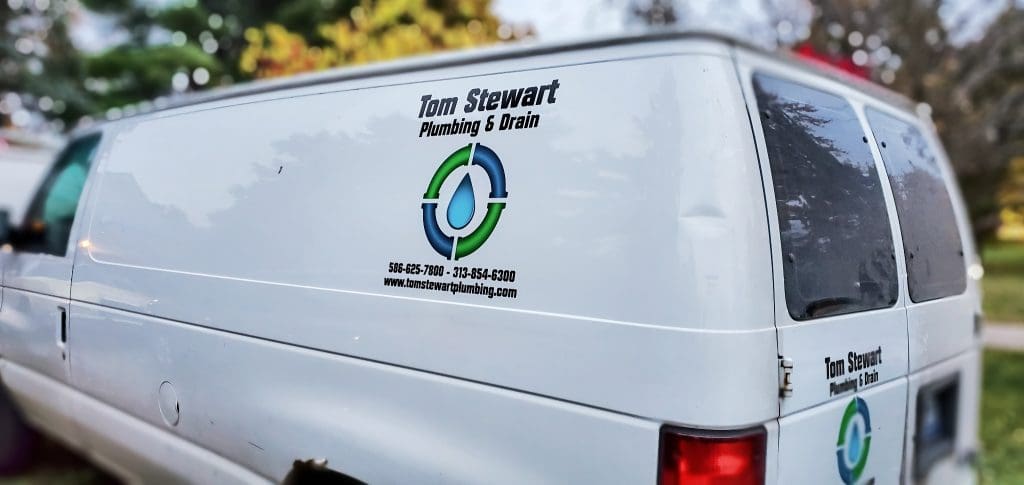 Fleet Graphics
Fleet graphics are an excellent way to promote your business. We can help you get your message out there with our high-quality fleet graphics, from cars and trucks to boats and planes. We use only the best materials. Our amazing team of experts can design and install your graphics quickly and easily!
Dry Erase Vinyl
Dry erase vinyl is a great way to get your message out there in a fun and interactive way. Perfect for schools, offices, or homes, our dry erase vinyl is high-quality and easy to use. Simply write your message on the vinyl, and then erase it when you're done!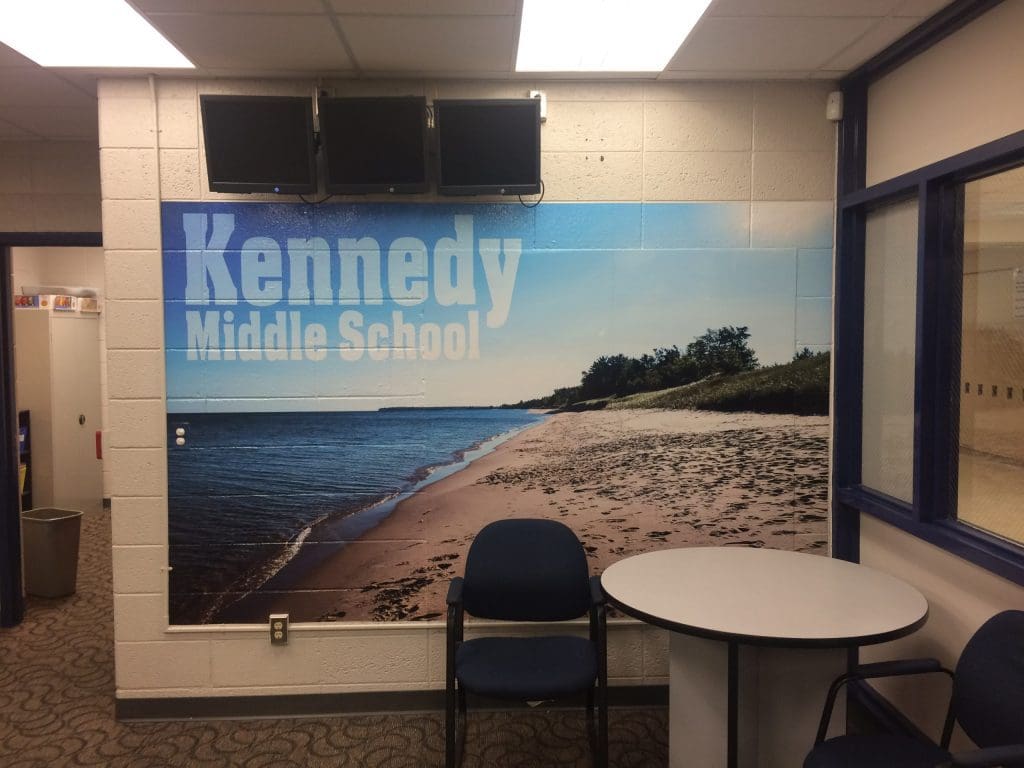 Wall Murals
Wall murals are a great way to add color and style to any room. Whether you want a mural for your office, home, or school, we can help you create the perfect design.
Creating custom signs, banners, and graphics for your business has never been so easy! With our wide range of services, we can help you take your marketing to the next level. Contact us today to get started.
We'd Love to Be Your First Stop for Anything Printed
Need something printed that you don't see on this list? No problem. Just give us a call. We're always happy to help.
Signage
We offer a wide variety of sign options for both indoor and outdoor use. We can help you with anything from yard signs, political signs, metal signs, indoor and outdoor signage, sidewalk signs, and more!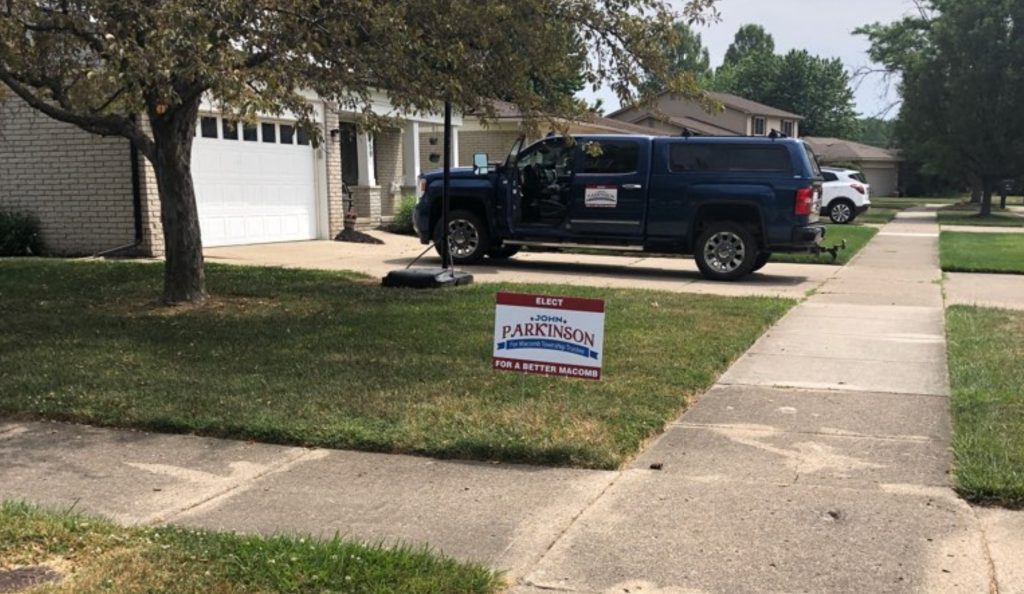 Lawn Signs
Lawn signs are the perfect way to promote your business or event. They're easy to set up and take down, and they're a great way to get your message out there. We print on high-quality materials and can even design your sign for you!
Political Signs
Political signs are a great way to get involved in the political process. They help candidates communicate their platforms and give voters a way to show their support. We offer a variety of sign options and can even customize them to meet your needs.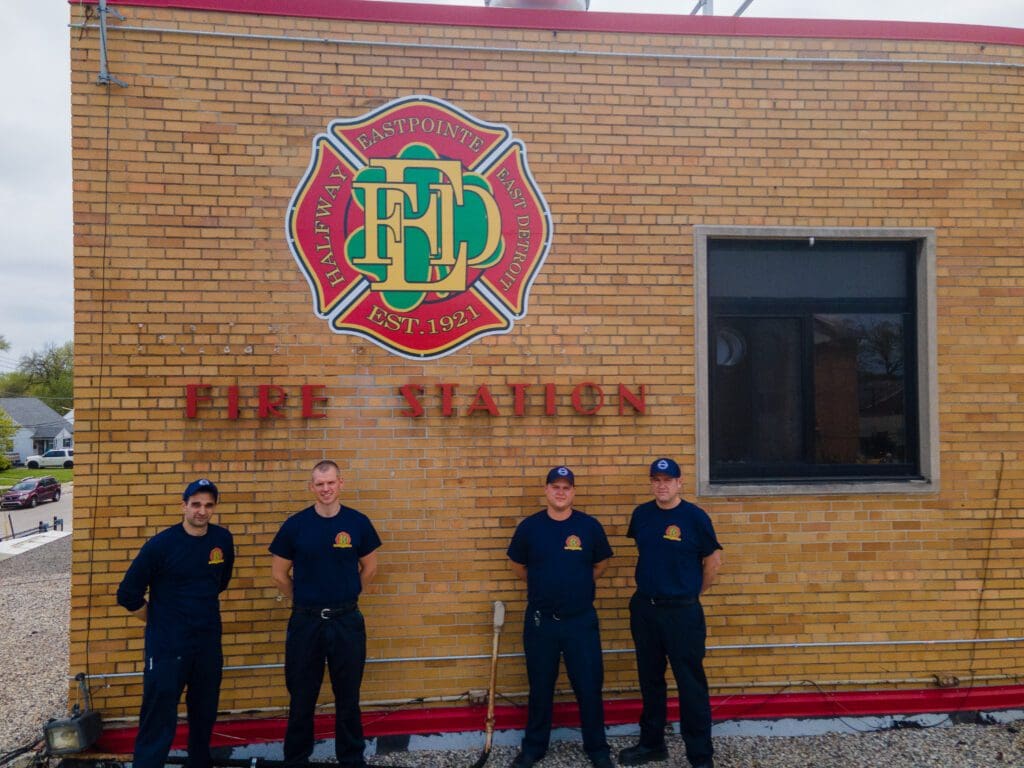 Metal Signs
One of the best ways to show off your brand or business is with a unique sign made of metal. Metal signs that match the look and feel of your business are what we do best! Your finished product must be exactly what you envisioned when you started. Our designers work with you every step of the way to make that happen. So whether you want decorative metal signs, street signage, directional signs, or any other type of signs, we can help.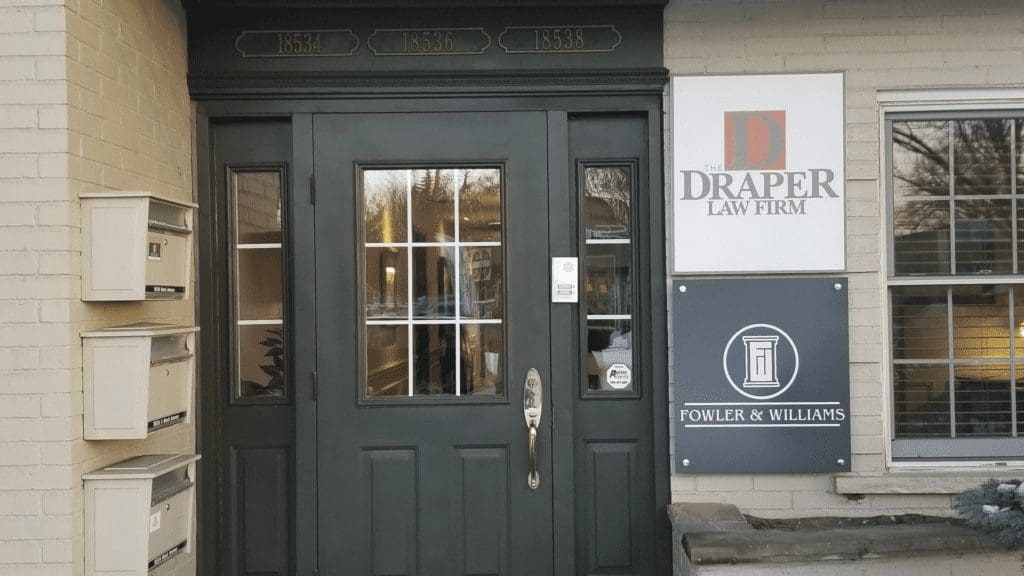 Outdoor Building Signage
The best way to attract customers and show people where your business is is to have high-quality signs on your building. We design custom building signs that are beautiful, last a long time, and are easy to see. We'd be thrilled to help you take your brand to the next level for inside and outside signs.
Indoor Signage
There are a lot of things to consider when choosing indoor signage. But don't worry, we're here to help! We offer a variety of sign options and can even customize them to meet your needs. So if you're looking for banners, decals, or anything else, we can help you find the perfect solution.
Vinyl Graphics + Installs
Consider the message your windows send to people walking by. We'd love to help you out! When you put full-color graphics on your business window or wall, you can get your customers excited and give them something to look at as they wait in line for your delicious cappuccino. It doesn't matter whether you want a single-window graphic or an entire storefront; we've got you covered!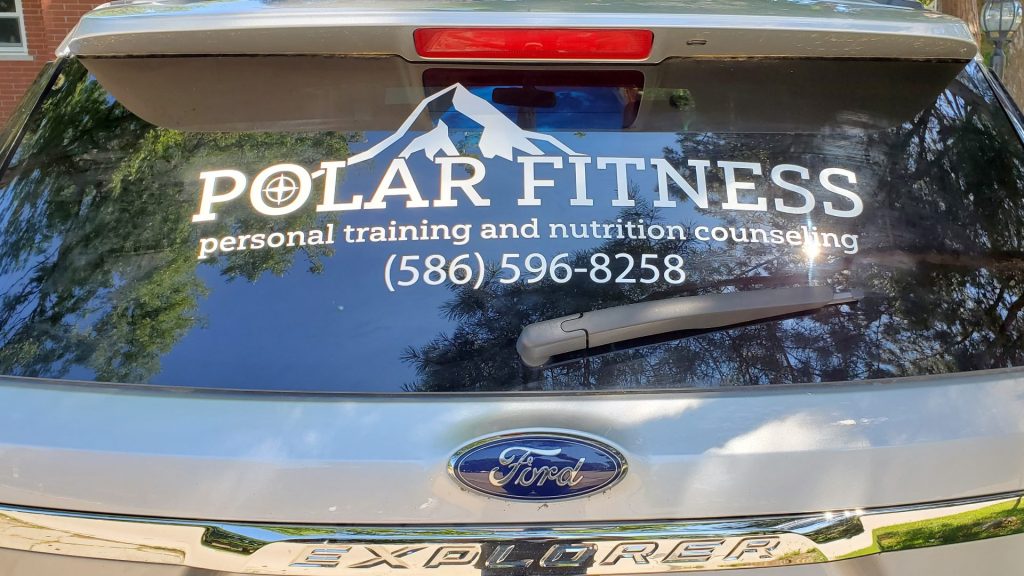 Vinyl Window Decals
Vinyl window decals are a great way to promote your brand or business. They can withstand the weather and are durable while remaining easy to apply and remove. Whether you need a full-window graphic or just a small decal for your next project doesn't matter. Fusion is always here to help!
Perforated Window Decals
Perforated window decals are a great way to show off your brand or business while still letting a lot of natural light in, so they're a good choice. These decals are made of vinyl perforated with small holes, so they're still easy to see through from the inside, while the graphic on the outside will block the view inside.
It's easy for us to make our perforated window decals to fit any size window. There are also many colors and finishes that we can use to help your brand be seen by your customers and customers.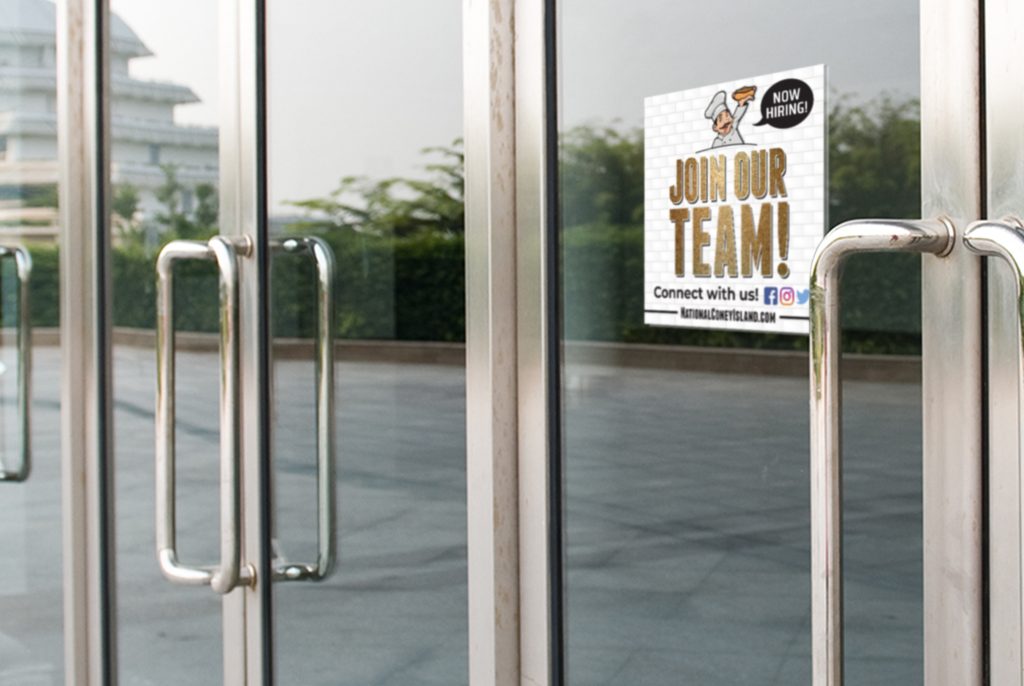 Window Clings
Window clings are a great way to promote your brand or business indoors or outdoors. They're slightly different from window decals because they can be applied and removed easily, without leaving any residue. Window clings are available in nearly any color, size, or shape you can dream of.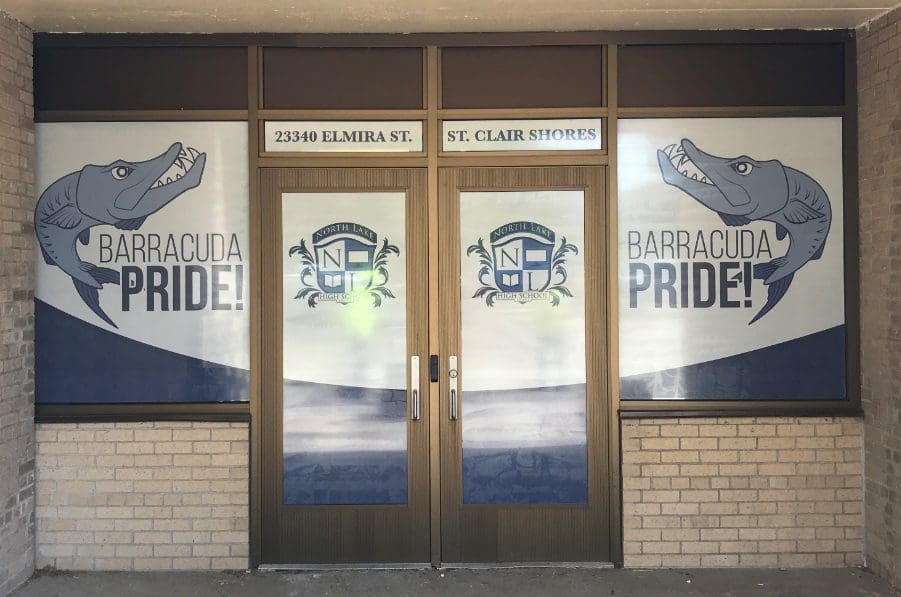 Blackout Window Graphics
Looking for a way to make the most of your advertising space while still keeping your privacy? Our high-quality blackout window graphics can help you create beautiful, eye-catching designs that no one outside can see through. They're made of durable materials and use cutting-edge printing technology.
Wall + Floor Graphics
Wall and floor graphics are a great way to promote your brand or business in a high-traffic area. They're made of durable materials that will withstand foot traffic and extreme weather. Use them to promote sales or direct traffic to your next big event, and watch as your brand takes off!
No matter what type of vinyl decals you need for your marketing or branding efforts, our team is here to help!
We have everything you need to get the results you're looking for, with a wide range of services and products available at affordable prices!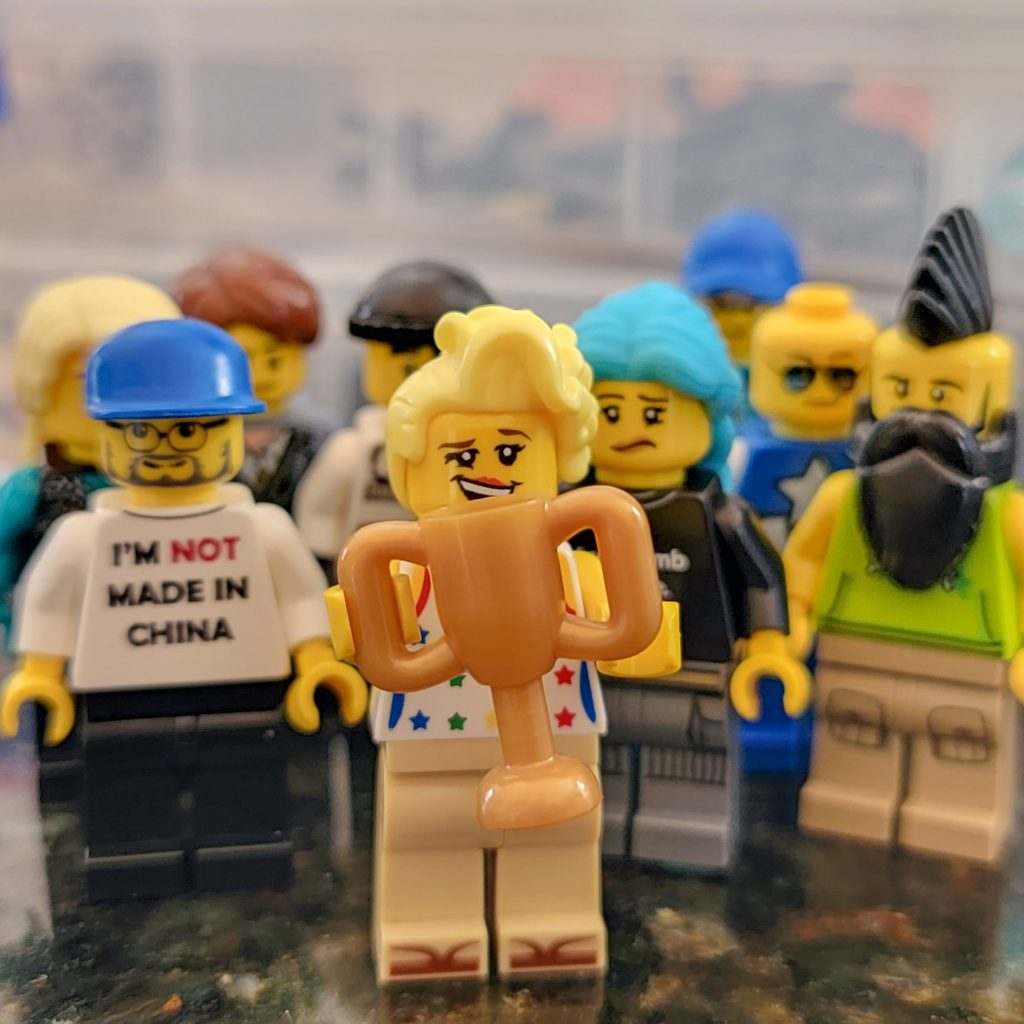 Fusion Marketing Is a One-Stop-Shop for All of Your Marketing and Branding Needs
There is nothing fun about spending hours searching for marketing ideas to get your brand out there. It's hard work and takes up a lot of time! Time that you probably already have other plans for!
There are a lot of websites where you can find generic printing and marketing solutions. You can find companies that will take your logo and put it on any kind of merchandise that you want. In this day and age, practically everyone can film an ad and broadcast it on a platform (where it may be seen by billions of prospective consumers!) at the tips of their fingers!
But will that help the company reach its goals by bringing the right people to your business?
We don't think so. And we bet you don't either.
If you're in the market for a full-service marketing and print solution, there's no need to look further than Fusion Marketing. You can get everything you need under one roof from us! If you want the best possible results, we always use the best quality materials and cutting-edge printing technology to ensure you get them every time. 
You can count on our team to help you figure out what kind of marketing you need for your business and come up with a creative strategy that fits your company image while locking in on your industry's specific marketing needs.
Why not start turning your marketing goals into a reality today?
Be it one project or many on your mind, we'd love to start brainstorming with you! If nothing else, if we aren't equipped to take on a project you're ready to start, we may be able to point you in the direction of someone we've worked with and respect in the local community that can. We think the only honest way to do business is to keep local jobs that aren't good for us in the local community. And that's exactly what we do!
Get in touch today to learn more about our services and products, or get started on your exciting new project!
– The Fusion Marketing Team