Colleens Mustard – Business Cards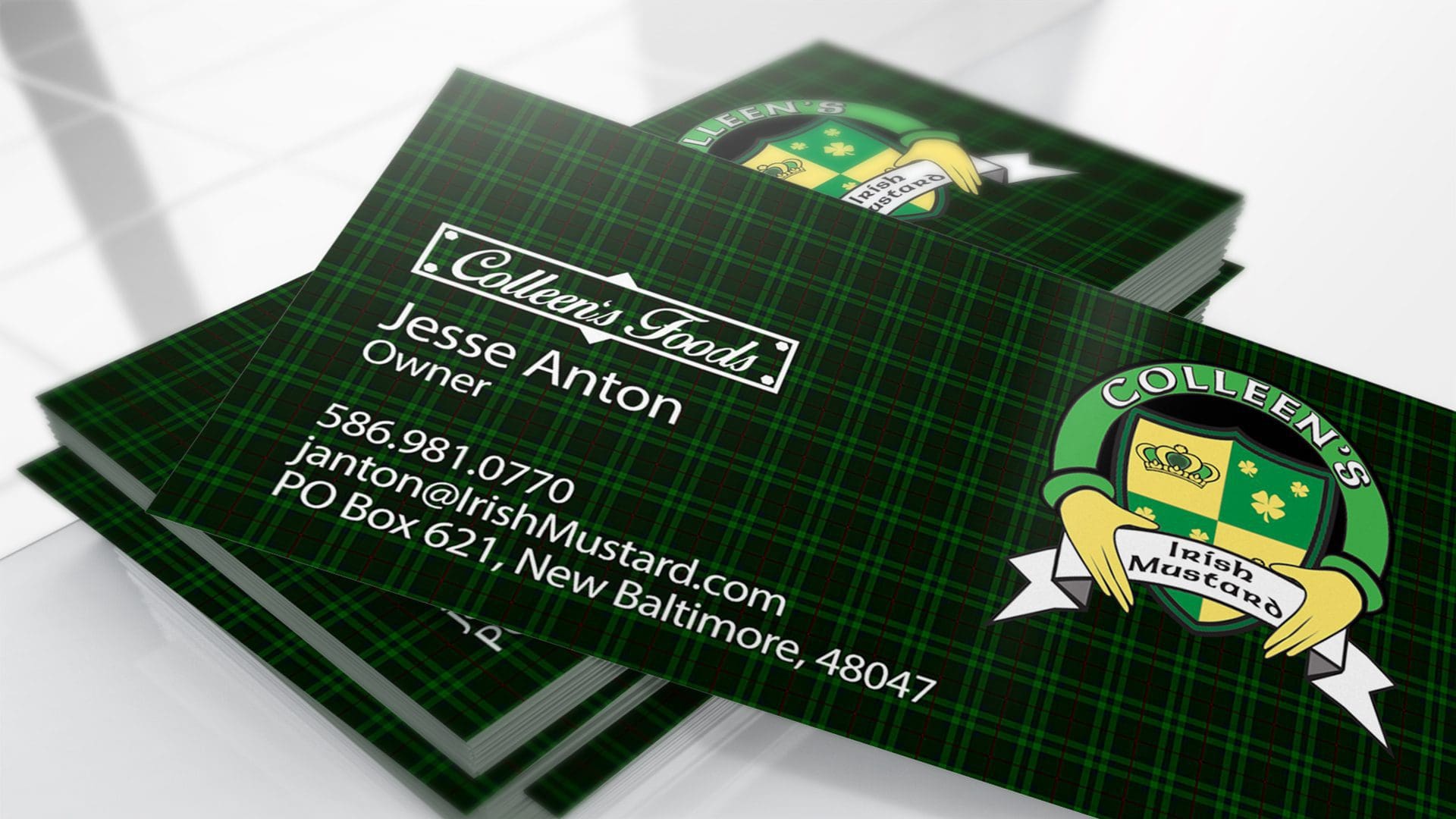 Colleen's Irish Mustard - Business Cards are straight and to the point. We used elements from their branding to create a card that represents the brand well. This was a rare instance that we decided to produce a 1-sided card so the back can be used for notes, etcetera. 
Like what you see?
 Have a new project coming up? Looking for a partner that's interested in finding solutions? Are you ready to start standing out from the competition?