Colleen's Irish Mustard – Shelf Talker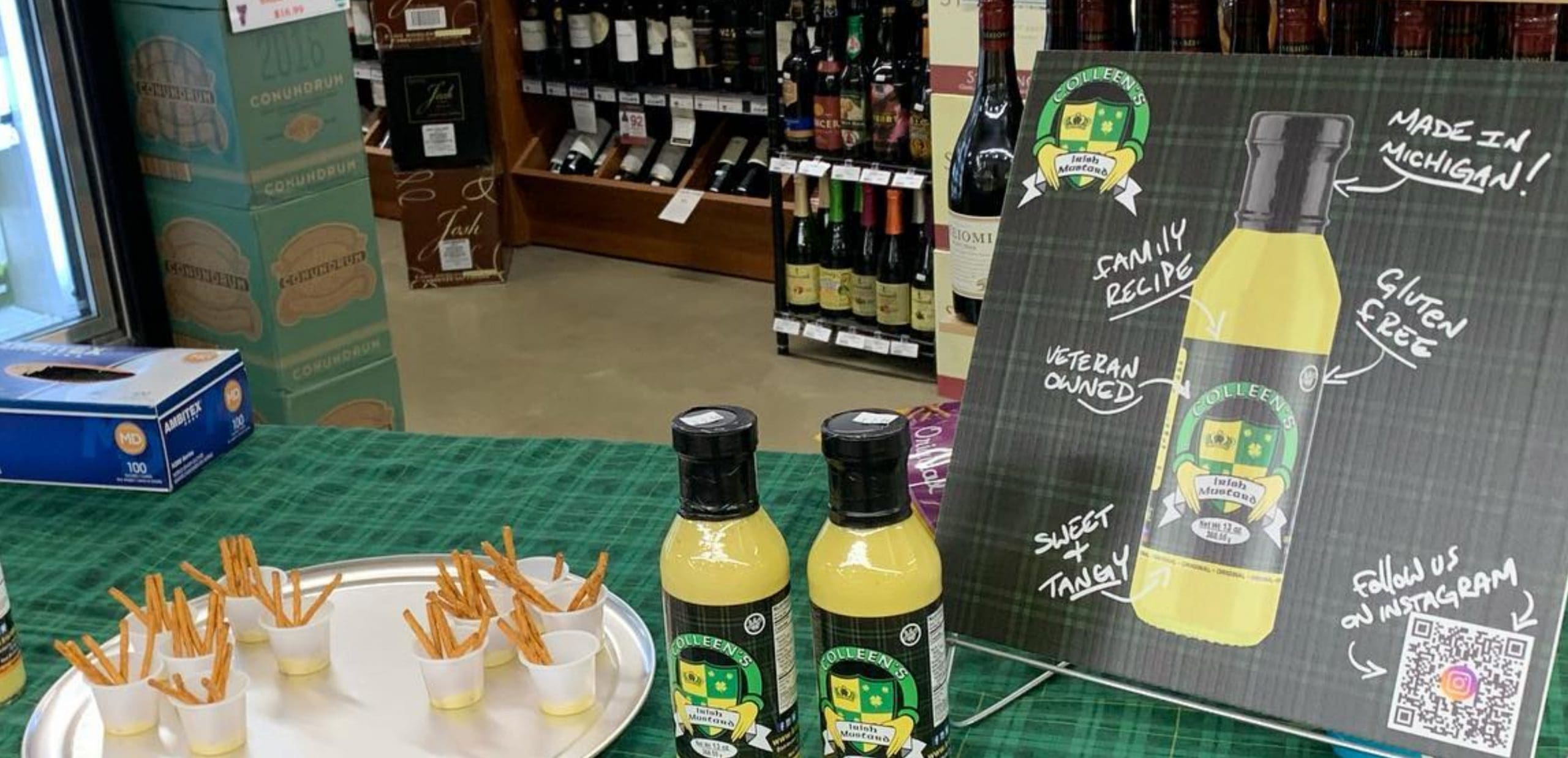 Colleen's Irish Mustard isn't your regular yellow mustard and you most likely have never had anything like it before. Irish mustard has history, and many layers of flavor. Fusion was tasked with developing a small "shelf talker" sign that could be placed next to the product while displayed on the shelf at the many artisan markets it is sold at as well as product demos. The sign features a bottle of mustard with handwritten labels including; gluten free, family recipe, and veteran owned.
Like what you see?
 Have a new project coming up? Looking for a partner that's interested in finding solutions? Are you ready to start standing out from the competition?