We've all been there before. You're scrolling the internet looking for some product or another, and there seems to be an endless stream of one ecommerce website after another selling the same product over and over. So you scroll past the ads and click on the first good website that looks somewhat reputable.
Once you're there, you start clicking around. As you're looking for info on the product, you can't find what you're looking for quickly. Or, the web design looks outdated, digital design elements won't load, the visual hierarchy is unbalanced, links to web pages on the site don't work, or the content is too wordy and hard to read. You can already feel yourself getting frustrated and skeptical about the company.
This is when you realize that the website design says a lot about the company, whether it's an e-commerce site or some other cool website; it's probably not a good sign if their web presence isn't up to par. And it's at this precise moment that clients have to decide – is your product good enough that they stay regardless of your homepage design, or do they click that little X in the top right corner and move on to your competitor?
Hey there! It's Atarah again. Content Curation Specialist here at Fusion Marketing! Today we're going to dig into website design. What makes some website designs better than others? What does a website say about the business behind it? How can businesses use their website to create a powerful first impression? Do companies need to hire design services for their website design? I'll answer all of those questions and more, so keep reading.
The Importance of Web Design
We've all heard the saying, "you only get one chance to make a first impression." But how true is that regarding your business site's design? Recent studies have shown that customers form an opinion of a company within the first few seconds of visiting their website, and that impression sticks. To make a good impression, you need to know that your website conveys the right message and properly represents your brand with incredible imagery and an intuitive layout.
Whether you have an e-commerce store, blog, or another online publication or are just starting out with a website or landing page, the look and feel of your website are essential. It's not just about having the latest design trends and technology; it's also about offering your visitors a great user experience that leads to increased sales and conversions on an ecommerce site. After all, your website will often be the first impression potential customers have of your business.
Think of your website as the digital equivalent of a shop window or storefront. You want to make sure website designs look inviting and easy to navigate so customers can find what they're looking for quickly and easily. If you have an e-commerce website, you also want to ensure that all the products are clearly displayed using high-quality images.
Your website can make or break how potential customers view your business. So what does yours say about you? Let's take a closer look at the power of first impressions in web design and why it's so important to make sure your website is saying the right things.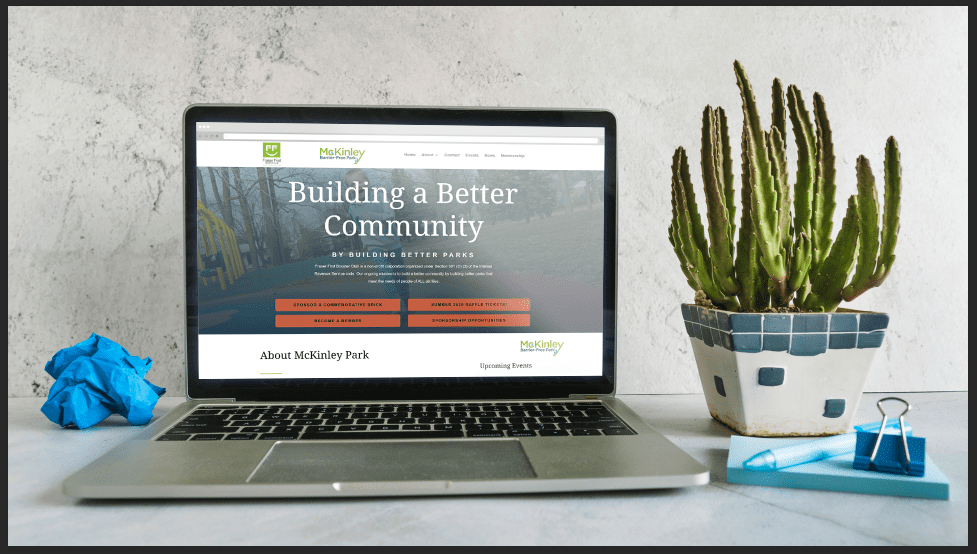 The Power of Visuals
Visuals are powerful and can dramatically affect how website visitors perceive your brand. If you want to ensure you have the best website designs that stand out from the crowd, then you need to take the time and effort to create visually appealing essential elements for your web development.
The web design visuals on award-winning sites are aesthetically pleasing and easy to navigate for the target audience. If site visitors interested in your brand find it challenging to access the information they're looking for, chances are they will bounce quickly and go to the best website or online store they can find for the purchase.
To encourage visitors to keep coming back, ensure all the visual elements in your web design ideas are cohesive and consistent, as this creates a more professional look that people will take seriously. Also, take notice that all word-based elements on the page are well organized, spaced correctly with balanced white space, and readable to any potential customer.
Pay attention to small details like colors and typography in your graphic design since these can significantly impact how people perceive your site. Additionally, ensure the content is up-to-date so visitors know they are getting accurate information about your products or services.
Get design inspiration for your online store or blog's web page elements based on your clientele. For example, if you provide services to older adults, consider font size and color since many may have a visual impairment. Another excellent example of marketing your web design specifically to your clientele would be to ensure your visuals are vibrant and exciting when marketing to children or to add an interactive background to your web design; this way, you'll attract their shorter attention span.
Research suggests that 94% of first impressions are website design-related, so make sure your own website is the best website your company could have! Choose colors, fonts, and layout elements that reflect your brand identity during the web design process. Draw design inspiration from competitors and use it to improve your own website. Ensure visuals are engaging, easy on the eyes, and align with your brand guidelines.
Your website's landing page should be a creative blend of what your clientele wants to see and what your brand stands for. Keep in mind that simple designs tend to work best as they are easier for users to navigate. By creating an attractive web design with your customers in mind, you can be sure that people will have an excellent first impression of your business.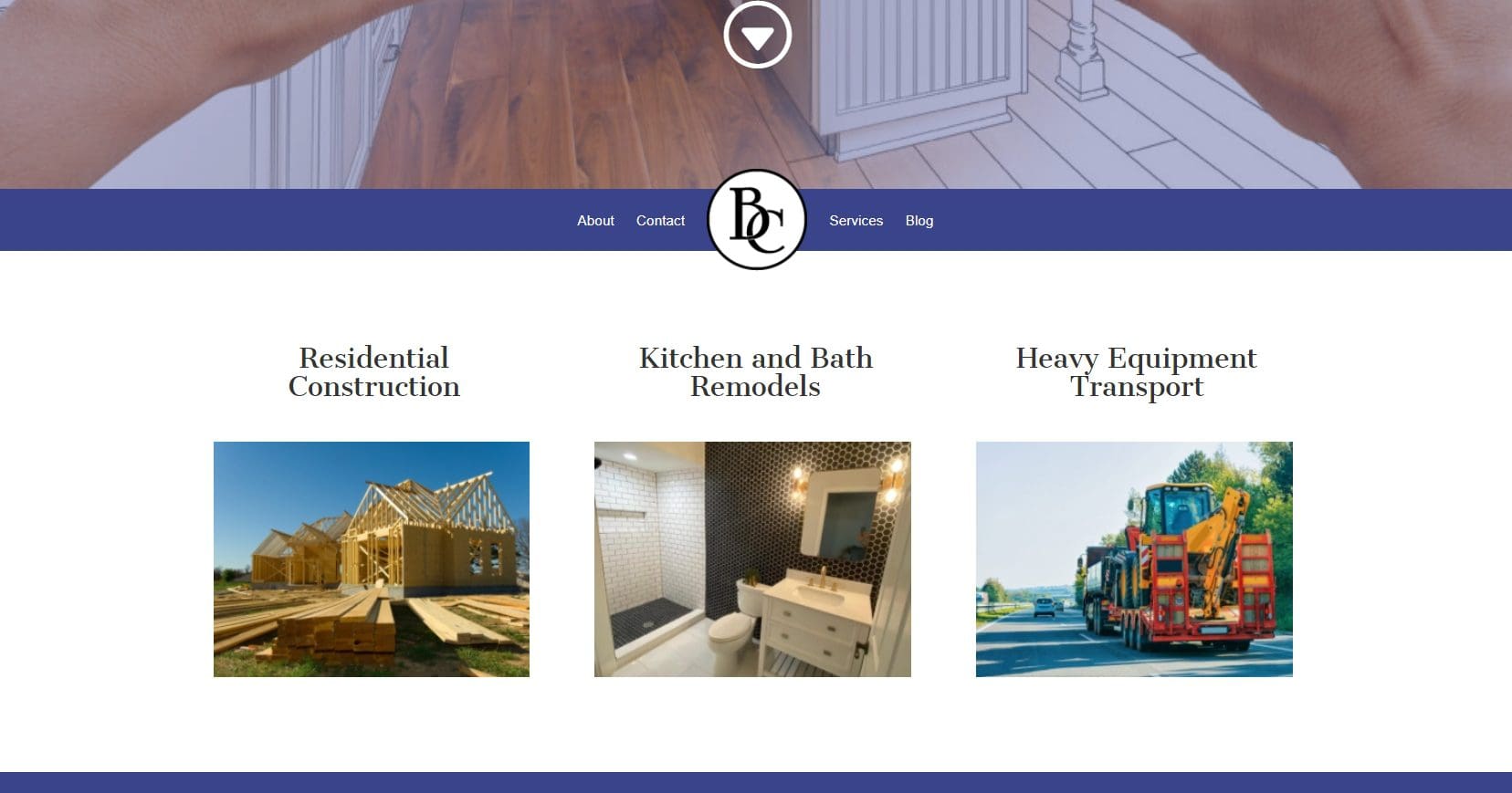 Make it Easy to Navigate
Aside from the website designs, another critical factor in creating a good first impression is making sure visitors can easily navigate around your website. If they can't find their way around or don't understand where they should go next, chances are they won't stick around very long. However, if you grab the user's attention immediately with a good web design and make it easy for them to find what they are looking for, they'll be more likely to stay.
Navigation should also be consistent throughout the site; if links lead users to different places depending on where they click from within the site, it can become confusing and make it harder for them to find the information they need. Some of the best websites add a search functionality so visitors can quickly find what they are looking for without having to search through every page of content on your site.
Not every web design project needs several unique usability elements. By creating a simple structure with organized menus, stunning visual design, and sound engineering, businesses can ensure visitors have an enjoyable experience navigating their site and can quickly find information about products/services offered or contact info.
User Experience Matters
In addition to being easy to navigate, it's essential to ensure that users have a good experience when they visit your site. This means ensuring everything works properly and is easy to use – no broken links or slow-loading pages! You should also ensure visitors can access all the content they need, such as product information, contact forms (or a signup form), and checkout pages.
The user experience is vital in creating a good first impression and giving visitors a positive feeling about your brand. If users have trouble finding what they are looking for or encounter any technical problems with your site, they may not feel confident about buying from you and will likely take their business elsewhere. Responsive web design is also crucial for creating a good user experience since it ensures that your website looks great and functions correctly on all devices.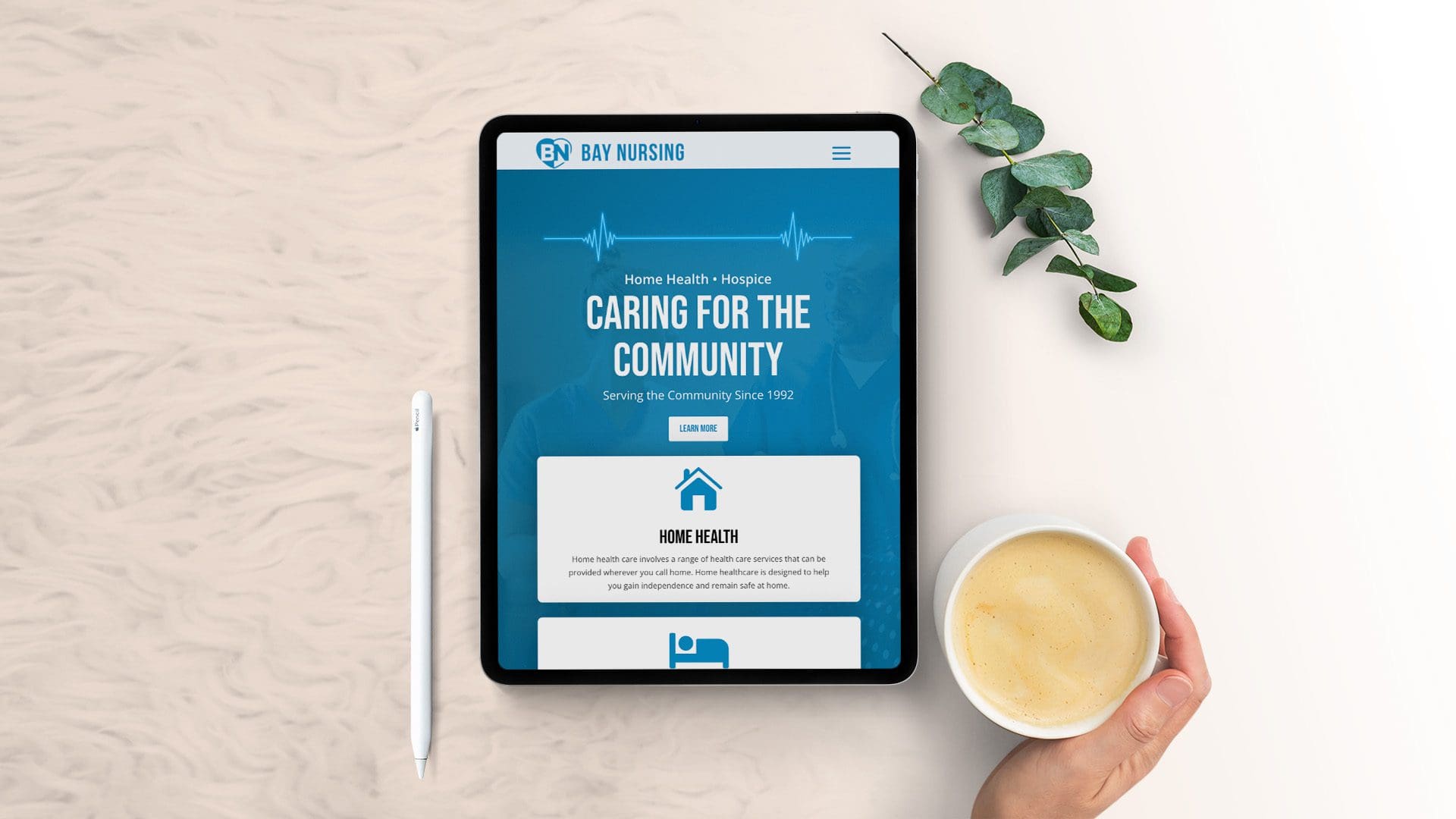 Be Mobile Friendly
In addition to creating an aesthetically pleasing design for your web page, your web designers should also make sure it looks great on a mobile device. With over half of website traffic coming from customers using mobile devices and mobile apps, having a mobile site is essential if you want your business to remain competitive in today's market. Investing in responsive design will ensure that all users have an optimal experience regardless of their device.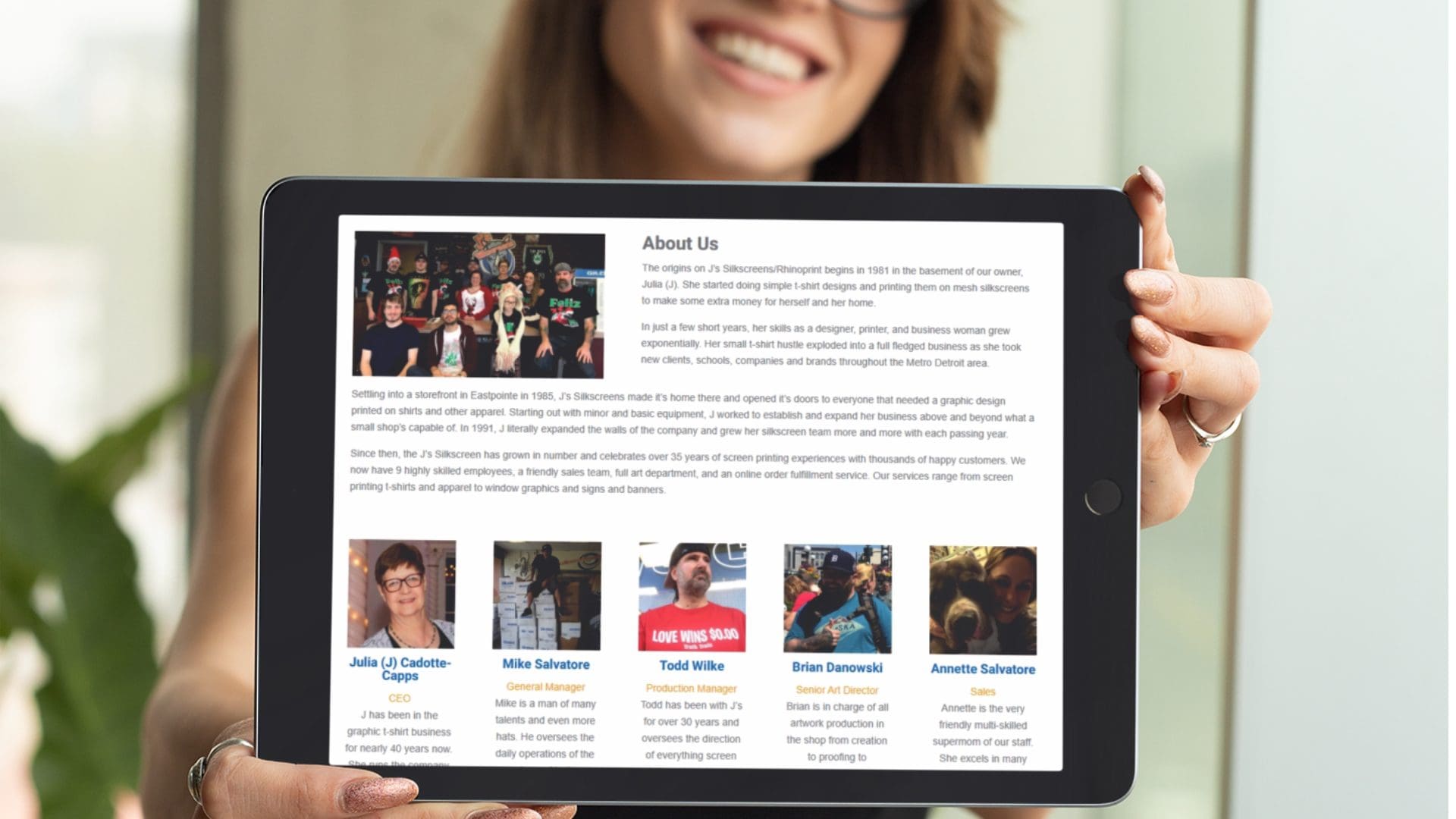 Tell Your Story
The content on your website should tell a compelling story about your company and give visitors a glimpse into who you are as a business. Content should be informative yet engaging whether you own a small business or a large corporation. Tell stories about how you got started, customer testimonials/reviews, and case studies showcasing successes—these are all ways to tell your story effectively on your own website while providing helpful information about your business offerings simultaneously. Make sure it's easy for visitors to understand who you are as soon as they arrive at your site—content should paint a picture of what type of company you are and why people should choose you over competitors.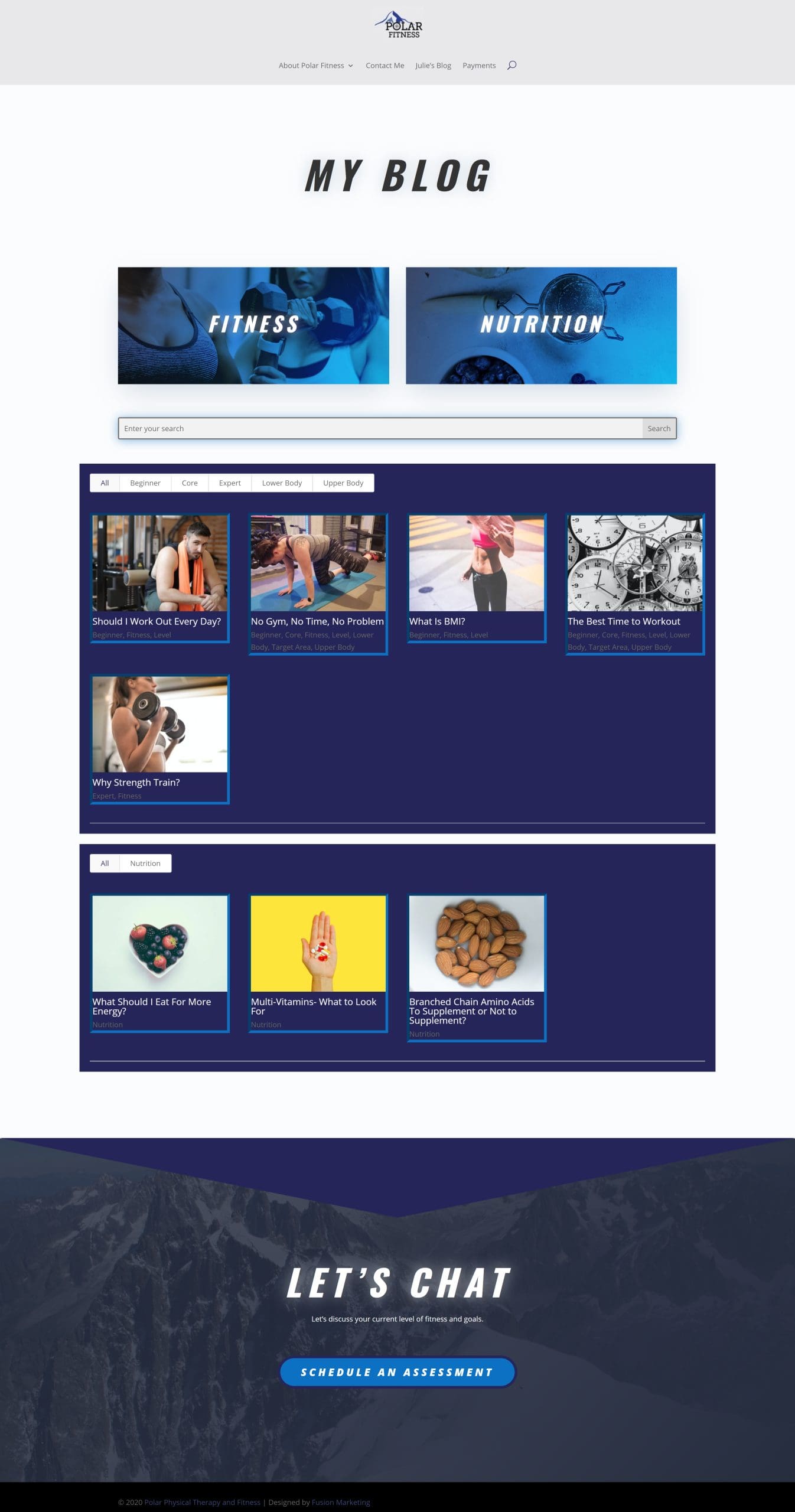 The Power of Content
When people search for a business online, they expect to find an attractive website design that provides easy access to information and resources. However, if a website design is outdated or has poorly designed navigation, visitors may be turned off before even exploring further into the site. This means businesses must ensure that their websites are up-to-date, with modern design elements, straightforward navigation, and helpful content that will attract potential customers.
Well-written content helps people understand what you offer in an organized and concise way, which makes them more likely to stick around and explore further. A great way to engage customers is through storytelling; tell them why you started the company, what makes it unique, or who has been positively impacted by using your product or service. Draw inspiration from your own experiences and ensure that your content is easy to read and navigate. This builds trust and shows potential customers why they should choose you over someone else in the industry.
Be sure to include quality images and videos in your site design; research shows that visuals can increase engagement. Additionally, use targeted keywords throughout your copy so search engines can easily find it – this will help draw more organic traffic via search engine results pages (SERPs).
Having up-to-date content is another crucial factor in creating an excellent first impression with visitors. So, make sure you regularly update any existing content and add new content whenever possible, so visitors always have something new and exciting to read when they come back to your site again and again.
Outdated or irrelevant content not only looks bad but could also hurt your SEO efforts since search engines favor fresh and relevant content over older information. That being said, businesses should consider investing in SEO services to boost visibility on search engine results pages (SERPs). This will help bring more traffic to their websites and improve their chances of being seen by potential customers.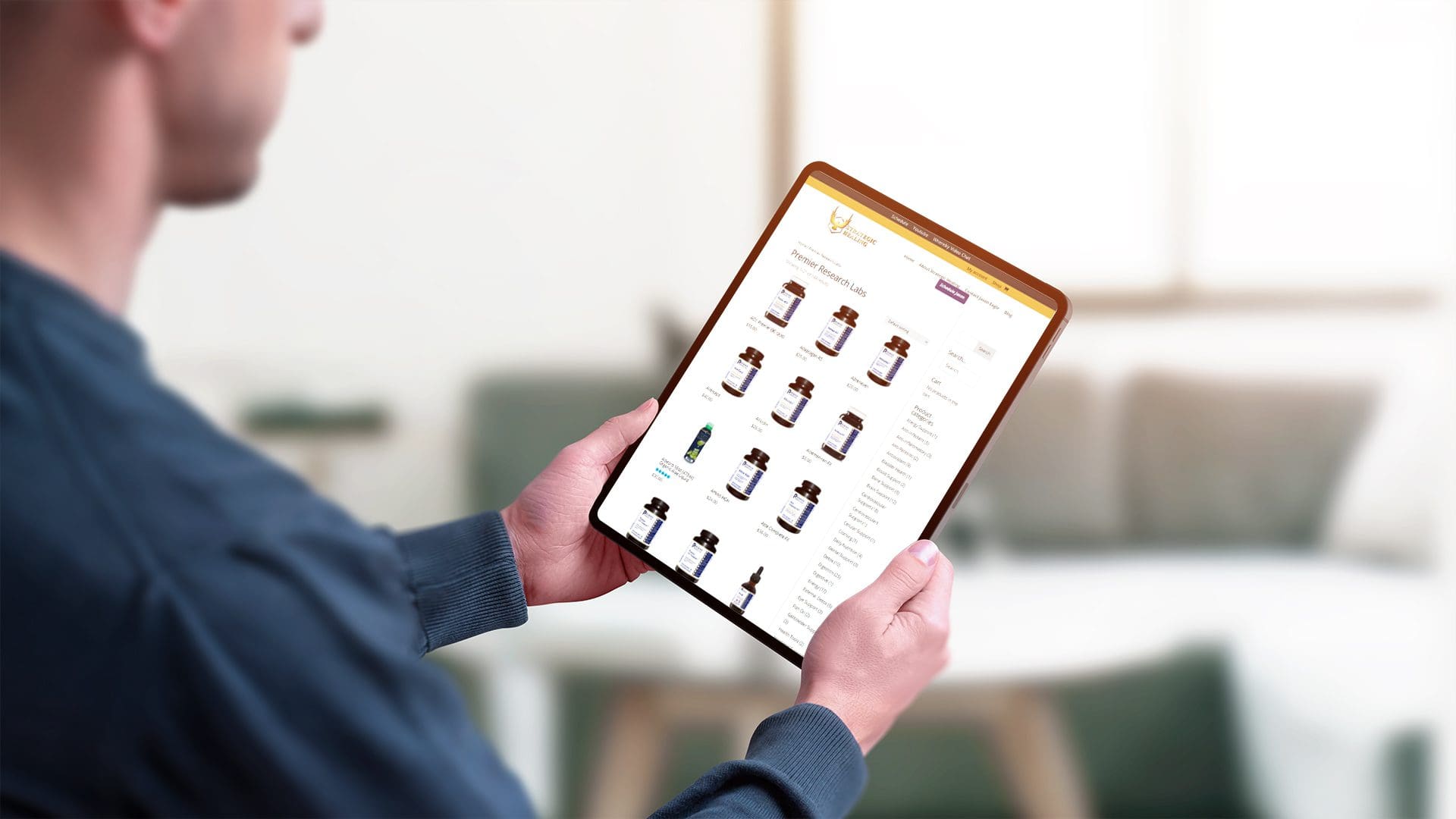 Designing Your Own Website? Stay Away from Premade Website Templates!
Using premade website templates for your web design can be a quick and easy way to get your website up and running. However, these premade templates may not be tailored to the specific needs of your business. The best websites are often created using a web design agency that considers your company's unique needs, goals, and target audience.
Think about it like this; when customers arrive on your new website, you want them to clearly understand your business model and what you offer. Premade templates can't do this as accurately; they offer minimal customization options that do not allow creativity or uniqueness. Digital marketing is not a one size fits all approach, and having a website that is unique to your business can be the difference between success and failure.
Coming up with website design ideas for unique content is the lifeblood of a website designer. That said, it's crucial to choose a web design agency, or digital marketing company, that has experience designing websites for your industry and can provide an effective solution for your website design catered to your business.
By working with an experienced web design company instead of using a free design tool, you can ensure that you get the best website for your business that looks professional and provides a great user experience for visitors in such a way that it will help build trust with your customers while making it easier for them to find the information they need!
The Power of SEO
SEO (search engine optimization) is essential in creating a positive first impression online. It helps increase visibility for businesses across search engines like Google or Bing. By utilizing keyword research tools and understanding how search engine algorithms work, companies can optimize their websites for higher rankings on search engine results pages (SERPs). This increases their chance of being seen by potential customers while also driving traffic back to their website—helping to create an overall positive customer experience from start to finish!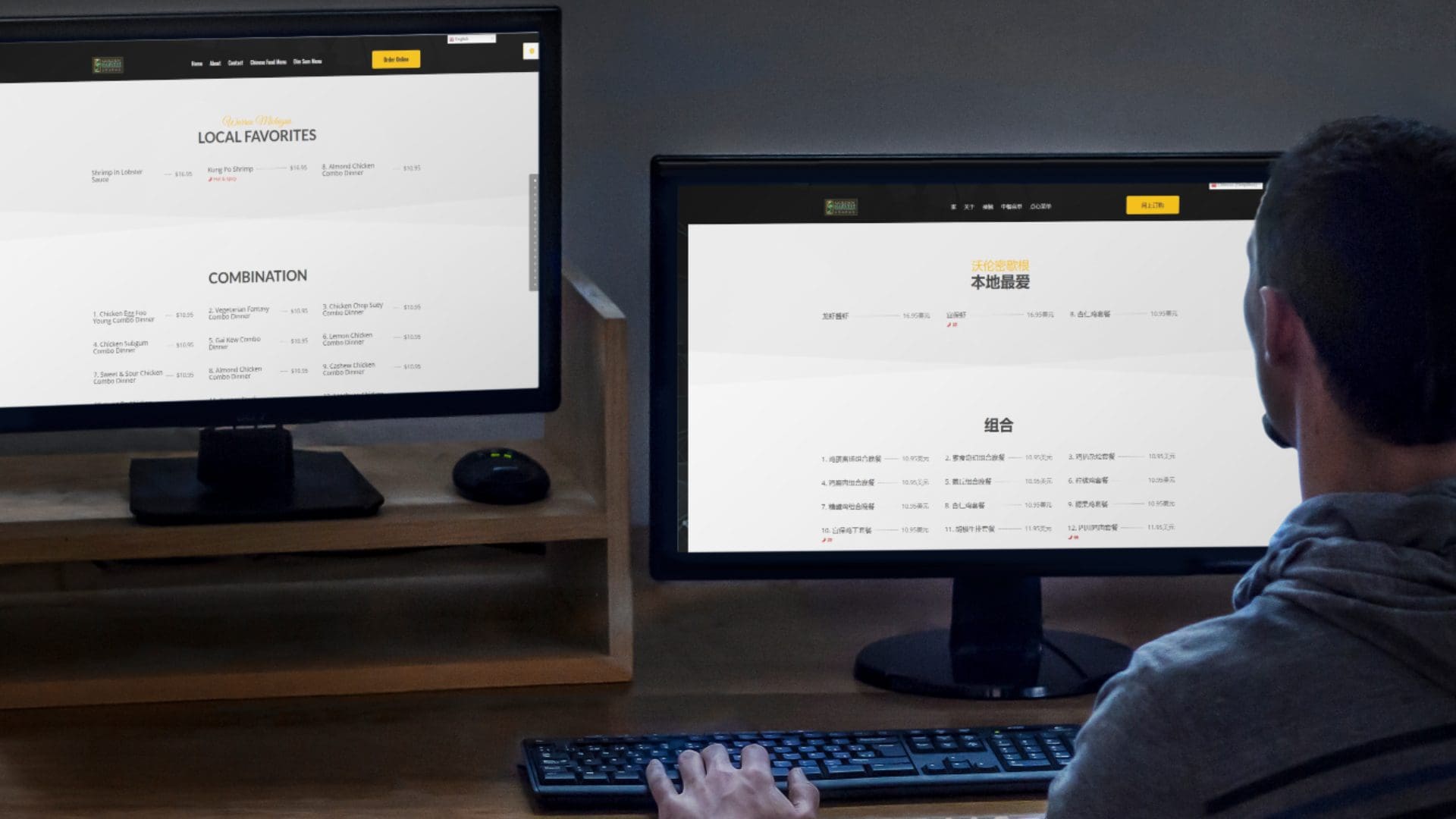 Your Website Speaks Volumes About Who You Are as a Business—Make Sure It's Sending Out the Right Message!
Creating a positive first impression with visitors is essential for any successful online business today. A well-designed website with easy navigation and fresh content will help ensure that customers will immediately form the right opinion about your brand – and keep coming back for more in the future!
Whether you have an e-commerce store or a blog, make sure that the look and feel of your website convey the right message about your business. Spend time crafting an appealing design that speaks to your clientele and ensuring that users have a good experience when visiting by testing things like navigation and text legibility.
Your website is an invaluable tool for making a lasting first impression with potential customers—so make sure yours is saying all the right things! Invest in visuals that align with your message; write quality content; and optimize for SEO to ensure that when people come across your website, they get the right message about what your business offers—something every business owner should strive for!
If you can create an engaging environment where visitors feel comfortable, you can be confident that when someone visits your website for the very first time – whether it be from an organic search result or referral link – they will form an immediate connection with your brand that lasts far beyond their initial visit (and they'll tell their friends! – which leads to more conversions in the long run!).
An excellent first impression starts with having an attractive website that conveys who you are as a business—so don't miss out on this opportunity! With the right tools and strategies in place, you can create an impressive online presence for your business!
Looking for Design Inspiration or to Increase Your Site's Performance? Contact the Web Designers at Fusion Marketing!
Fusion Marketing is an award-winning full-service digital marketing, website design, and printing agency specializing in custom web development, SEO services, and website design solutions. Our team of experienced professionals can help you create an attractive website that delivers the best user experience possible while optimizing for SEO to help increase your visibility in organic search engine results pages, leading to conversion rate optimization.
We understand how complex website designs can be, and that's why our team of specialists takes the time to understand your specific needs so we can create a website tailored to your requirements. We offer various design services such as logo design, graphic design, easy-to-read content creation, printed promotional materials, and more—all designed to help build trust with your customers while making it easier for them to find your services.
Don't Let Your Website Design be an Afterthought—Start Creating the Best Site for Your Site Visitors Today!
At Fusion Marketing, we are dedicated to helping businesses stand out in the digital space! Contact us today to learn more about how we can help you create a website that will make a lasting first impression on potential customers and increase your online presence!
Atarah Pipe-Rougeau is a content curation specialist for Fusion Marketing. She's also a brand storyteller and creative genius. Her true passion, however, lies in making custom dolls. Atarah is an expert at taking any topic and spinning it into a captivating story that will capture the attention of her audience (after much research!) She has a sharp wit and biting sarcasm that often leaves people wondering what she'll say next. But beneath all of the glitz and glamour, Atarah is a deeply caring person who truly wants to help others succeed. This is why she writes for Fusion; she loves to see new businesses become successful. She believes that being a part of that process is an incredible reward.